There's really no other app or service that brings together quality content from various different streaming sites as well as Mobdro does. Similar in nature to Kodi, Mobdro can be thought of as a suitable alternative for anyone hoping to have better control and more variety in terms of what they view. The service constantly searches and indexes free video streams available on the Internet, and provides you with a multitude of options that you could opt for if you're not quite willing to part with a subscription fee demanded by most of the other paid streaming services.
Best Mobdro VPN in a Nutshell
For those of you who don't want or don't need to go through a lengthy review article, we've listed the best VPNs you can use with Mobdro right here:
What Is Mobdro?
One of the reasons for the increasing popularity of this service is its compatibility with a wide range of devices. The Mobdro app can be downloaded from their website onto your Android, iOS, Amazon Fire Stick, or Google Chromecast. As soon as you complete your download, we're quite sure that you'll have a thing to say about Mobdro's user interface. The app is very well designed and also has a couple of features that allow for video sharing, as well as a neat arrangement in categories of what users would like to watch. The fact that you can stream all these live channels via the app for free makes us question Mobdro's legality though.
Once you have everything well set & up and running, what you need to ensure next is that your Internet connection is well suited to support your streaming. This is surprisingly one area in which you're likely to come across a number of issues. Most ISPs tend to apply controls that limit how much you can stream and the speeds that you can use since streaming tends to eat up a significant section of your bandwidth. There have even been cases where customers have reported a significant reduction in speeds especially after spending a good chunk of their time streaming videos online.
Do I Need VPN for Mobdro?
Most of the measures applied by your ISP are mainly used to throttle your speed, and to cut down on the bandwidth that you consume as you stream all those videos and movies through Mobdro. As you would imagine, having to wait for a video to buffer, or streaming in bad quality because of low bandwidth can be a huge pain in the neck. There's no reason you should stream under these conditions simply because of your ISP. In some instances, some of the live streams available via the Mobdro application might be blocked by your ISP. The one solution you can implement to stream content without these interruptions from your ISP is to use a VPN.
Using a VPN allows you to encrypt your online activities, thereby hiding whatever you're up to on the Internet. Once encrypted, even your ISP provider will be unable to see exactly what you're up to online, and this will keep them from applying any of the measures that they would to 'manage' your connection. As an added benefit, using a VPN with Mobdro even adds to the array of content that you'd have access to since a VPN allows you to connect to a remote server which in turn hides your IP address and makes it difficult for the sites you visit to know your location. With your actual location address hidden, you can make it seem as though you're in the same country as the geo-restrictive sites you're visiting by connecting to a remote server, and therefore gain access to their content.
Last Updated Yesterday


30-Day Money-back Guarantee
Unlimited Bandwidth
Apps For All Your Devices
24/7 Live Support
Visit ExpressVPN
The Best VPN for Mobdro
With the many VPN services that exist in the market, we are aware that it could take you a lot of time and energy to figure out what service you'd be better off subscribing to. This is why we've taken the liberty to put together a list of the services we think are best suited to work with Mobdro, and also provide users with the best in terms of online protection.
1. ExpressVPN – Our Top Recommendation
In our opinion, the best VPN for Mobdro is ExpressVPN. The service is one of the best to sign up with since its 256 bit AES encryption ensures that security is well available throughout all of its over 2000 servers. This service is also capable of high definition streaming, and subscribers are even able to have up to 3 simultaneous devices registered under one username.
In addition, subscribers also get to enjoy unlimited bandwidth, as well as unlimited server switching. ExpressVPN is also known for its excellent customer care team, as they can always be reached 24/7 through text, phone or email. The service is cleverly based out of the British Virgin Islands, which is well away from any data regulation policies. This allows them to uphold a strict zero logging policy, where their customers are assured that none of their user history will ever get stored. ExpressVPN is one of the few providers that rewards customers for referring their colleagues by giving both parties a month of free use. For more on what ExpressVPN can do for you, have a look at our ExpressVPN Review.
2. IPVanish
If you're looking for a speedy connection, try IPVanish. This provider happens to own all 1500 of the servers in its network, which all combined provide for up to 40,000 IP addresses. The service is great for streaming in HD, and also offers support for torrenting to anyone who would like to do so. IPVanish is also well suited especially for users who would like to spend their time playing online games, as the connection is fast enough to prevent any form of lagging.
IPVanish also promises not to store any of your browsing history as they have a well applied zero logging policy. The service is quite focused on providing the best online security, and this is done through their 256 bit AES encryption technology. IPVanish is also quite popular among Kodi users, and since Kodi and Mobdro are two very similar services, you should expect the same level of satisfaction with IPVanish as your chosen provider. The service has apps that can be run on Android, iOS, Windows or the Amazon Fire Stick, and it can support up to ten different multiple connections without any problem. If you're still interested with what this provider has to offer, then take some time to go through our IPVanish Review.
3. VyprVPN
The final option we'd like you to consider is VyprVPN. Based out of Switzerland, this provider does its best to ensure users stay secured all through its 700+ fully owned network of servers. With its parent company being founded in 1994, this makes VyprVPN the longest serving provider at least on this list, meaning the team behind it is one that has accrued a lot of experience. Security is up to industry standards, as user data is protected through their 256 bit AES encryption, as well as a couple more features that make VyprVPN quite unique.
One such service is their Chameleon protocol, which is responsible for scrambling your metadata such that your VPN use becomes undetectable even in countries such as China and North Korea. The service also has a messaging encryption service called Cypher, which secures your Android or iOS device as you send your messages. The service also has apps that allow you to install it on your iOS, Android, Windows or Linux device, and allows for up to 7 simultaneous connections. For a more detailed break down of what you can expect from VyprVPN, you're welcome to go through our VyprVPN Review.
Conclusion for The Best VPN for Mobdro
We've just had a look at some of the best VPN services you could use for Mobdro. The three we've mentioned all have reliable customer care teams that you can count on for help in case you get stuck with anything. Have any questions or comments you'd like to share? Type them out in the section below, and we'd be glad to get back to you.
Best VPN for Mobdro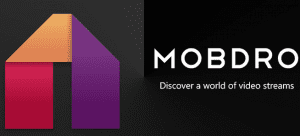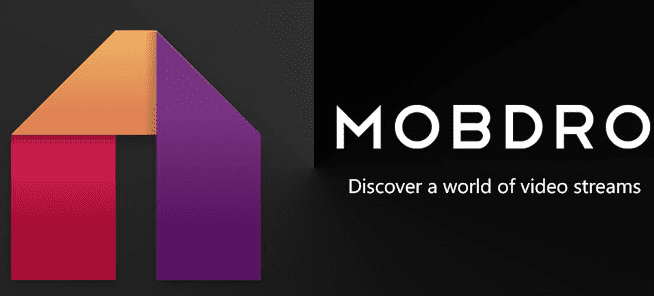 Name: ExpressVPN
Description: When it comes to reducing buffering and unblocking blocked content, there is no VPN provider better than ExpressVPN.
VPN Apps

Access Blocked Content

Speed

Support

Refund Policy