Mullvad is an easy-to-use, secure, and affordable VPN that 

has more than 160 VPN servers in 24 countries. Servers run on OpenVPN and are entirely controlled by Mullvad. 

What's great about Mullvad VPN is that its headquarters is in Sweden, one of the freest countries in the world as far as Internet access goes. This provider makes use of a 

256-bit AES encryption to maintain security. 

It places emphasis on user privacy, making it a great choice if that's your priority. 

Plus, Mullvad comes with a kill switch, which protects your data when the VPN connection drops. The Am I Mullvad web page is very useful to tell you whether or not your VPN is connected. 

P2P is allowed, so you can download torrents. With no bandwidth limitations, you'll also have excellent streaming capabilities. With all the good features Mullvad has to offer, let's explore some of its best replacements in this article below.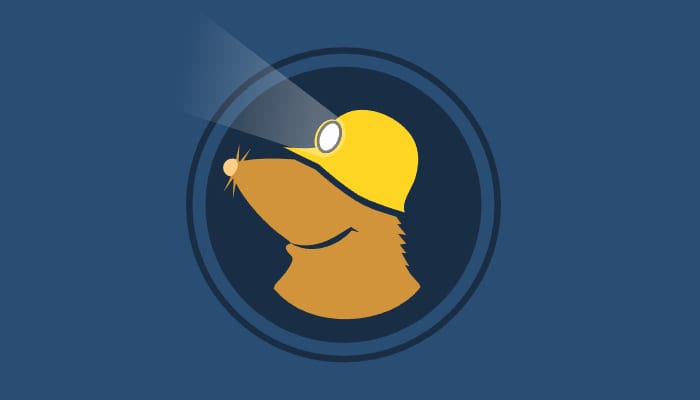 Best Alternatives for Mullvad VPN
After various testings, we've been able to form a list of the best alternative for MullvadVPN. Here are the results:
Why Look for Mullvad Alternatives?
Mullvad is a worth the try service that has high standards for privacy and grants you the online freedom you need. It's unique for the fact that it accepts hard cash as payment. Regardless of all of Mullvad's great features, there are still some reasons why VPN users might seek its alternatives. Here's why some people look for Mullvad VPN substitutes:
     1. Doesn't Work with Netflix
You can't stream Netflix, as Mullvad is not able to bypass the Netflix VPN block most of the times.
     2. No Live Chat Feature
Customer service is decent, though not extraordinary. If faced with an issue you can send an email, but there is no live chat.
     3. Three Hour Trial and No Cash Back
A 3-hour trial and a 30-day money back guarantee are offered. Mullvad accepts bitcoin, cash, bank wire, credit card, PayPal and Swish. Its 30-day-money-back guarantee doesn't apply if you pay cash. 
Why Are Free VPNs Unsafe?
Free doesn't mean safe. Almost everything that's free comes at a bigger price. With a free VPN, you might actually be jeopardizing your online security and subjecting your data to theft. You should at all time avoid using free VPN service providers. Here, let us explain why:
Free VPNs do not guarantee traffic encryption, which means your cover is blown online.
They direct you to websites that could potentially be malicious without your approval.
Free VPNs keep logs of your online traffic and track your activities.
Most free VPNs have snail-paced speeds because of how overloaded they are (many users take advantage of free stuff).
They could sell your bandwidth to third party advertisers.
Some free VPN apps have hidden malware that can steal your data by sending you spam emails, stealing your credit card details, making your device inaccessible or hacking into your online accounts.
Free VPNs
Below is a list of some of the free VPNs you must not resort to:
Hola
Hotspot Shield
TigerVPN
Spotflux
Best Mullvad Alternatives
There's a pretty good chance that you believe that there are good alternatives for Mullvad VPN, otherwise, you wouldn't be here reading this. If you think of purchasing Mullvad but have not compared the other VPN Services offered by competitors, our advice is that you do. Our review of the best Mullvad alternatives makes it easier for you to make a choice. If you don't like Mullvad's services, then here are some of the best Mullvad VPN alternatives you can use:
1. ExpressVPN
ExpressVPN is most certainly one of the best options to unblock and access the American Netflix from anywhere in the world. This provider is pleased to announce 24/7 live VPN chat support. Response times are lightning fast, and their support team is super knowledgeable. ExpressVPN is confident that you will enjoy the world's most reliable ultra-fast VPN. If for any reason you're unhappy with your experience, you have a full 30 days to get reimbursed on any ExpressVPN plan you choose. The provider accepts payment via Visa, Mastercard, American Express, Discover, Paypal, Bitcoin, WebMoney, Alipay, UnionPay, Yandex Money, Giropay, iDEAL, Sofort, Maestro, Carte Bleue, Interac Online, Mint, FanaPay, and OneCard. Here's more about ExpressVPN in this review.
2. BulletVPN
BulletVPN is an easy to use VPN that offers decent speeds and the ability to unblock Netflix. This provider also offers remote support and a live chat feature if you need it. BulletVPN provides secure payments through Paypal, Bitcoin, and the most popular credit cards. None of your payment information is stored. Protect your privacy and unblock websites with a 30-day money-back guarantee. For more information on this service provider check out our BulletVPN review.
3. NordVPN
Netflix has made it much harder for VPNs to bypass its geo-blocks. But NordVPN can unblock it with super fast speeds. NordVPN offers a 24/7 live chat feature and is always ready to answer whatever questions you might have. You are able to pay via PayPal, credit cards, cryptocurrencies, AliPay and many more. You can also make a payment through iTunes or Google Play. If you wish to claim a refund, you can do so within 30 days following your purchase of NordVPN Service. For more information on this service provider check out our NordVPN review. 
Best Mullvad VPN Alternatives
Finding a trustworthy and secure VPN can be quite the challenge. However, if you make use of this article, you'll get to learn which VPNs are deemed the best and what are their most prominent features. Your VPN must meet your needs and expectations plus be in accord with your budget limits. While you look for various alternatives to Mullvad VPN, you may want to pay attention to all aspects such as pricing, level of customer support, supported mobile devices and more. Do you think we hit the mark with these VPNs? Do you know any better replacements for Mullvad VPN? We would love to hear from you. Make sure you drop your suggestions in the comment section below.
ExpressVPN Review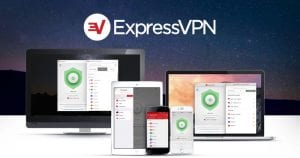 Name: ExpressVPN
Description: ExpressVPN is a VPN service that allows you to browse the web anonymously and unblock geo-restricted sites.
Price: 12.95
Currency: $
Operating System: Windows, OSX, Android, iOS
Application Category: Multimedia
Refund Policy

Speed

Support

VPN Apps