Hi, I'm a cord-cutter with a Philips Smart TV, and I want to supercharge my viewing experience. Are you one too? Sweet. I would like to introduce you to a VPN, the tool that will take your streaming experince to a whole new level, and you are about to find out why. Now, as to which VPN you should choose, that's something you'll have to read through to find out.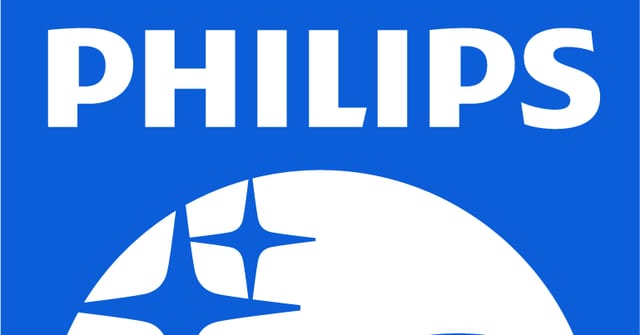 Best VPN for Philips Smart TV – Quick Overview
This is a shortlist of the best VPNs you can get on your Philips Smart TV:
Why Use a VPN on a Philips Smart TV?
A Smart TV is a device that connects to the internet and acts as the gatherer of major streaming platforms. For that reason, many people look for ways to optimize their Smart TVs for the best entertainment experience possible.
If you have Philips Smart TV, the easiest way to do that is to install a VPN on it. Since the internet isn't as safe as we used to think, your Philips Smart TV is subject to monitoring and possibly security breaches as much as any connected device is. Initially, VPNs are cybersecurity tools that:
Protect your data by encrypting it with protocols.
Keeping your traffic away from malicious attacks and data theft.
Change your online location by assigning you a new IP address.
Give you online anonymity.
Spoofing your IP address will allow you to access content that is not available to you where you are. However, when connected to a VPN, you trick different apps and sites into believing that you reside within the regions they operate in. This way, you get to watch US Netflix (with specific VPNs only), Hulu, Amazon Prime, or the BBC even if you live outside of the US.
In other words, a VPN will protect your data, secure your connection, and supercharge the entertainment value of your Philips Smart TV!
How to Install a VPN on a Philips Smart TV
Installing a VPN on a Philips Smart TV is incredibly simple. That's because all Philips Smart TVs are Android-based. To install a VPN on a Philips Smart TV, this is what you must do:
On your computer or mobile, head over to the VPN provider you want to subscribe to and sign up for an account.
Turn on your Philips Smart TV.
From the main menu, open Google Play Store.
Select the Search function and type in your VPN's name.
Click on the app. Install it on your Philips Smart TV.
When done, open the app and log into the account you made in step 1.
Choose a VPN server to connect to.
Once the connection is established, you can benefit from all of the VPN's functionalities directly your Smart TV.
Best VPN for Philips Smart TV
When you're looking for a well-functioning VPN provider that will optimize your smart TV experience, bear in mind the following:
A VPN interferes with your connection. When VPNs re-route your traffic, your internet speed goes down a bit. This is why you must opt for VPN providers that manage optimized servers that don't have to deal with this issue. Other VPNs, however, slow your internet connection down.
Free VPNs are very dangerous. There is no such thing as truly free software, and VPNs are no exception. If you aren't paying for the service with money, you're probably paying for it with something way more valuable.
A VPN's Privacy Policy is important.VPNs should have clear and transparent policies that reflect their commitment to privacy and security. If you read the policy and can't tell exactly how a VPN handles your data, do not subscribe to that service.
Now, the good thing is that you don't actually have to do the research yourself. Our VPN experts have done the work and come up with the top 4 VPNs you should use on a Philips Smart TV.
ExpressVPN
The best VPN service provider currently on the market. ExpressVPN may be a little pricey, but it more than makes up for it with the quality of the service you'd be getting. With ExpressVPN, you can benefit from:
over 2000+ servers distributed in 94 countries
256-bit AES encryptions
DNS/IPv6 leak protection
Split Tunneling
doesn't keep logs of user activity
A Killswitch to protect your traffic and data even if your connection breaks
A Smart DNS feature
capability to get US Netflix
5-star 24/7 live chat support
get your money back with the A 30-day money-back guarantee policy
You can read more about this provider in the full ExpressVPN review here.
BulletVPN
The second pick is known for its blazing internet speeds. BulletVPN isn't as pricey as ExpressVPN but is still one of the best top-tier VPN providers you can subscribe to. With BulletVPN, you'll get:
an offering of 154 servers in 55 countries
a kill switch is added for security purposes
grants you a free Smart DNS feature
30-day refund policy
24/7 live chat is always available
Examine the BulletVPN review here.
NordVPN
The third option for Philips Smart TVs is NordVPN. Actually, NordVPN delivers an exceptional service to its users. With NordVPN, you'll benefit from:
4000+ servers in 59 countries
A zero-log policy
Double VPN
employs 2048-bit SSL encryptions
optimized servers specifically for speed
the addition of a free Smart DNS feature
a Killswitch
round the clock support and live chat
a refund policy, a 30 day period
Read the full NordVPN review here.
Best VPN for Philips Smart TV – Final Thoughts
So, here are the VPNs you can install on your Philips Smart TV. Now, you have the opportunity to transform your Smart TV into an optimized entertainment system that protects your data and your connection at the same time. Have you decided on a VPN to use on your Philips TV? If yes, share your picks below.
Best VPN for Philips Smart TV
Name: ExpressVPN
Description: The best VPN for privacy, security, and access to geo-restricted content
Speed

Support

Security & Privacy

Refund Policy

Server Location