Most of the content you'll find on both Italian television and radio is to a large extent produced, distributed and regulated by Rai, the Italian national broadcaster. Rai has been around for a considerably long period of time, harnessing over RAI 35.9% of audience share in Italy. Well, it's just in Italy as Rai is geo-restricted. The best way to access it abroad is through a VPN. But the question is: Which VPN is best for Rai Play? Find out in this full review.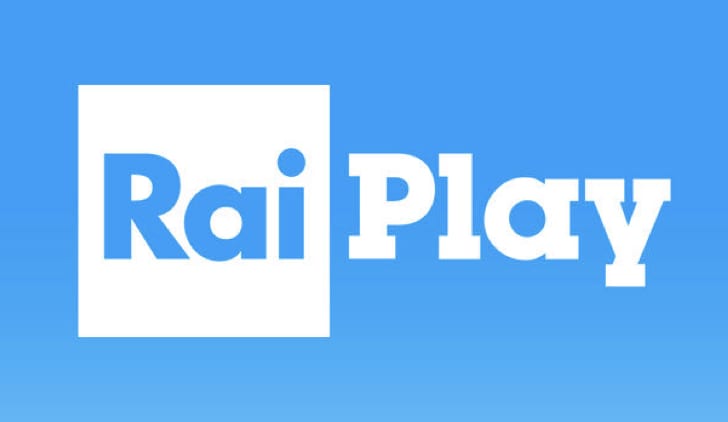 Is RaiPlay Available outside Italy?
Whether it's sports, series, movies, or children programming, Rai TV has it all. However, it only has it in the Italian region. You see, just like any streaming channel around the world, Rai Play has to protect its broadcasting rights somehow.
The best way to do so is to apply geo-restrictions, a defense mechanism imposed to restrict user access according to their geographical location.
Geo-blocking occurs when the channel examines your IP address – it allows it to determine where you're physically located on the map. In Rai's case, you need to be present in Italy, i.e, holding an Italian IP address.
If that's not the case, you'll be blocked instantly. When we visited the channel, we also fell victim to such a blocking incident as we're located abroad.
This is what we got:
"Il contenuto non può essere eseguito perchè non disponibile o non supportato."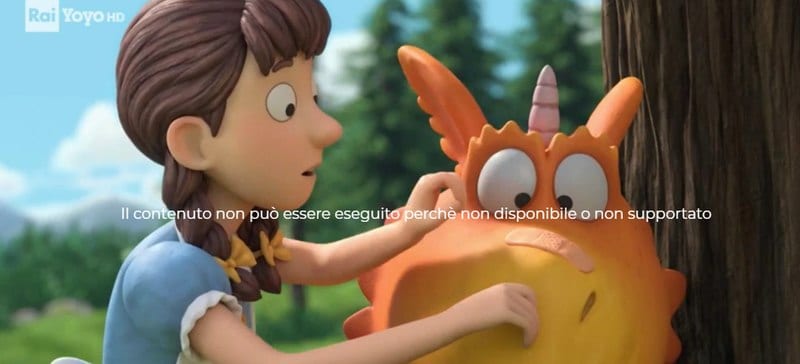 This can be a huge setback especially for Italians who have been posted in other countries as expatriates or even those that flew out elsewhere as tourists. 
Geo-restrictions can be easily bypassed using a Virtual Private Network, which we'll be talking about in detail in the next section of this review.
Using A VPN for RaiPlay
Streaming RaiPlay while outside Italy is indeed possible, but only if you've subscribed to a Virtual Private Network service. A VPN, as most people would call it, is a service that relays your traffic through a bunch of servers scattered around the world, causing it to deviate from the route that had been originally set out by your ISP.
In doing so, a user based in the US, UK, Netherlands or anywhere else would be able to link to server-based in Italy and get an Italian IP address.
To the RaiPlay streaming platform, it would seem as though you're based within the Italian borders. With this being done, you'd be able to stream as much content as you'd want without having to worry about geographic restrictions.
The great thing about subscribing to a VPN network is that you'll not only have access to RaiPlay, but you'll also be able to unblock other platforms such as Netflix, BBC iPlayer and Hulu, all regardless of wherever you may be.
The other thing about a VPN service that you'll find to be of great advantage is that it secures your activities online by encrypting your connection.
This is actually the main function of a VPN service, and through encryption, your online traffic gets completely hidden even from your ISP.
Hiding your traffic from your ISP is has some real benefits to it because they're no longer able to see what you're doing online, and are therefore unable to implement measures that tend to limit how you use the Internet.
Such measures include throttling your speed or blocking your access to some particular sites.
Get RaiPlay Abroad
It's easy, it's quick, and you can do it with only a push of a button. Here's what you need to do:
First, subscribe to a VPN service provider. We've reviewed four of the top VPNs later on in the article to choose from.
Download and install the VPN's application on your device.
Run the app and sign in with your VPN username and password.
Connect to an Italian server.
Wait a few seconds for the app to establish a connection.
Launch Rai Play's website or its dedicated app.
Stream Rai TV anywhere outside Italy.
It's as simple as that, but you need a credible provider for that, which we'll be talking about in the next section.
Best VPNs for RaiPlay
Choosing a VPN service can sometimes cause you a headache because you'd have no idea about what to look for, and what to compare with.
To select the best VPN service for RaiPlay, you've got to know about stuff like which one has a good presence in Italy, how good their server speeds are and whether they support anything to do with streaming even in HD. 
To ensure you don't stray too far away from the most capable service providers, we've compiled a list that you should probably choose the best VPN for RaiPlay from. We ran them through our strict evaluation process and the results were as such:
1. ExpressVPN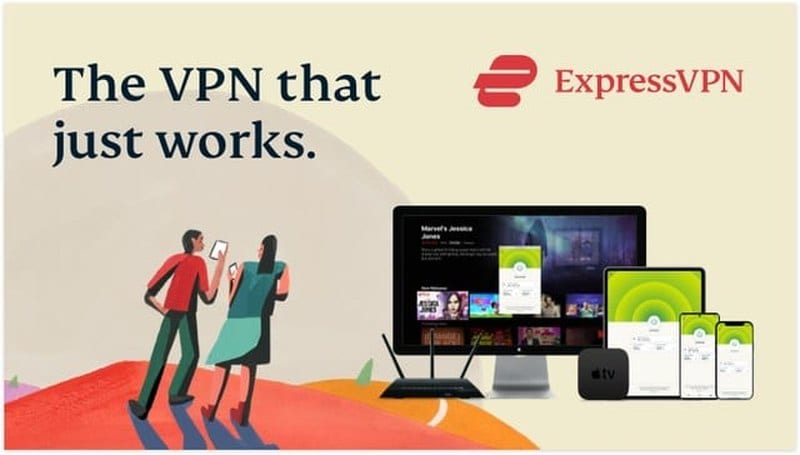 ExpressVPN is the number one provider we'd advise you to go with since they offer world-class service and have a very reliable customer care team.
They've actually won a few awards for their excellence in service, so it is really hard to go wrong with a provider like them.
Servers: ExpressVPN provides access to about 2000 servers, including many in Italy, and has the capacity to support up to 5 multiple connections under one subscription.
Privacy: Based in the British Virgin Islands, ExpressVPN is not required to submit to any data regulation laws. Moreover, the service has a strict no-logs policy, which ensures that no data is collected or stored. Using features such as split tunneling, an automatic Internet kill switch, privacy is always guaranteed
Security: ExpressVPN provides security through 256 bit AES encryption, with a preference for the OpenVPN protocol as it is the most secure. Despite this, subscribers are still free to have PPTP, L2TP, IKEv1 or IKEv2 as their chosen protocol.
Speed:

Based on what we've tested, ExpressVPN maintained excellent speeds, especially while using distant servers.

Unblocking ability: ExpressVPN's servers are more than capable of unblocking the likes of Rai Play. Moreover, with their Smart DNS service, we got to stream geo-restricted content without having to witness speed loss due to the encryption applied.
Finally, month of a risk-free trial (Refund Policy) awarded to anyone signs up. We were very impressed with the service and to get a better idea about it, have a look at our ExpressVPN Review.
Pros
Military-grade encryption.
Five simultaneous connections.
160 VPN locations in 94 countries.
Torrenting/P2P support.
Excellent speeds.
Unblocks Rai Play.
Smart DNS feature (MediaStreamer).
Browser extensions.
Split-tunneling.
30-day refund policy.
Easy-to-use apps.
2. BulletVPN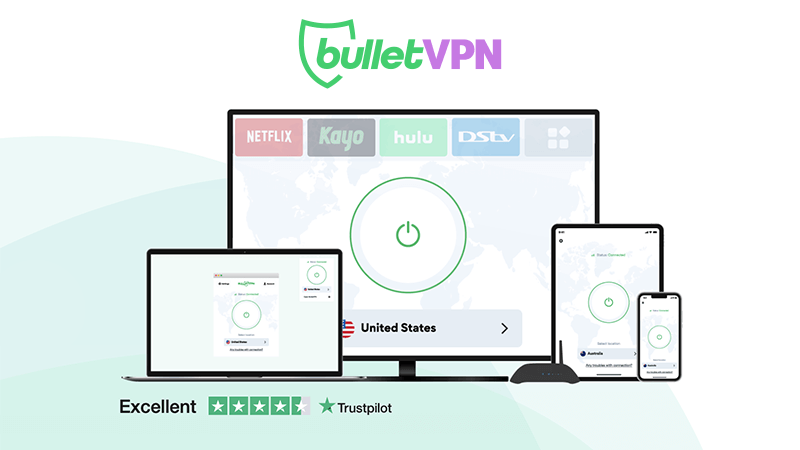 This Estonian-based provider also makes it to this list as one provider you can rely on to ensure that you remain untraceable online. 
BulletVPN has built out versions of its client that make it possible for it to work on Windows, FireStick, Android, iOS, Linux, or Mac devices.
Here's what BulletVPN is all about:
Servers: The provider has more than 150 servers across 55+ countries, which we found pretty interesting. It's a decent distribution, yet covering all key spots around the world.
Privacy: BulletVPN is based in Estonia, a region where no data retention laws are applied. The service does not collect user data or store it for future use. Furthermore, they have a kill switch with Bullet Shield, which doesn't allow users to connect to the internet without a VPN connection present.
Security: The service also has a variety of protocols that users can select to use, such as OpenVPN, PPTP, L2TP, and both IKEv1 & IKEv2.
Speed:

The service claims that it offers unlimited speeds, unlimited bandwidth, and unlimited server switching. When we tested their speeds, apparently, their claims are in place. We were able to stream content in full HD and UHD while using their UltraHD Support servers.

Unblocking ability: Rai Play, Netflix, Hulu, BBC Player, Disney+ and so many more proved to be easily accessed by BulletVPN, no issue while we tested them.
BulletVPN offers a 30-day refund policy as a way out if you don't like its service. However, if you're using an Android, a 24-hour free trial is also available.
We've done a more comprehensive BulletVPN Review that you should really get to read through if you could be considering signing up with the service.
Pros
256-bit AES encryption.
Six simultaneous connections.
101+ servers in 50+ countries.
P2P support.
Fast speeds.
Kill Switch
Smart DNS feature.
30-day refund policy.
Easy-to-use applications.
Bullet Shield.
Free trial.
Cons
No split-tunneling
No browser extensions
3. Surfshark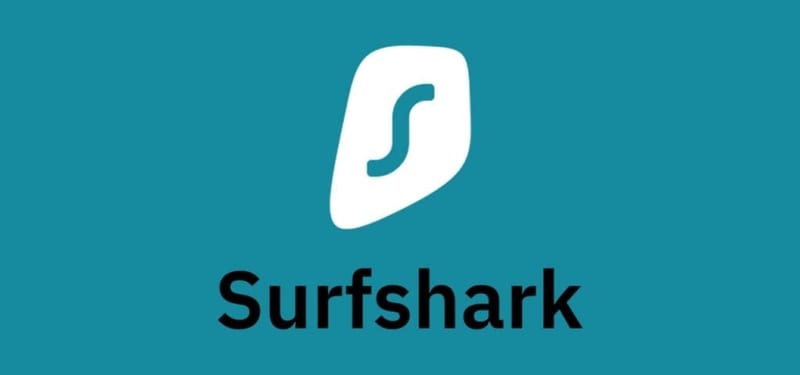 Surfshark launched back in 2018, which practically places it as a relatively new provider. However, based on our tests, Surfshark can easily rival any VPN in the industry today:
Aside from the fact that it offered Smart DNS from the start, Surfshark's evaluation included the following:
Servers: The provider has one of the largest server networks so far. It covers over 65 countries across the globe, including the Italian region.
Privacy: Surfshark is based in the British Virgin Islands, a region where no data retention laws are applied and a country where the 14 Eyes alliance has no influence.
Security: With top security protocols, a zero-logging policy, a kill switch, an adblocker, and Double VPN, security doesn't get better with this provider.
Speed: Our speed tests showed excellent results. In fact, when we connected to a nearby server, our speed only suffered a 1.8% drop, which is great as the encryption Surfshark applies is pretty tough.
Unblocking ability: We tested Surfshark with several major streaming services. The provider managed to unblock the likes of Netflix, BBC iPlayer, Hulu, and of course, RAI Play.
Surfshark might be expensive as it charges $12.95 a month. However, as our evaluation went on, we realized that everything it offers is worth it.
Pros
To-level encryption.
Unlimited concurrent connections.
Servers in 65 countries.
P2P is available.
Unblocks Rai Play.
Kill Switch.
Smart DNS.
30-day money-back guarantee.
Double VPN.
Adblocker.
4. Unlocator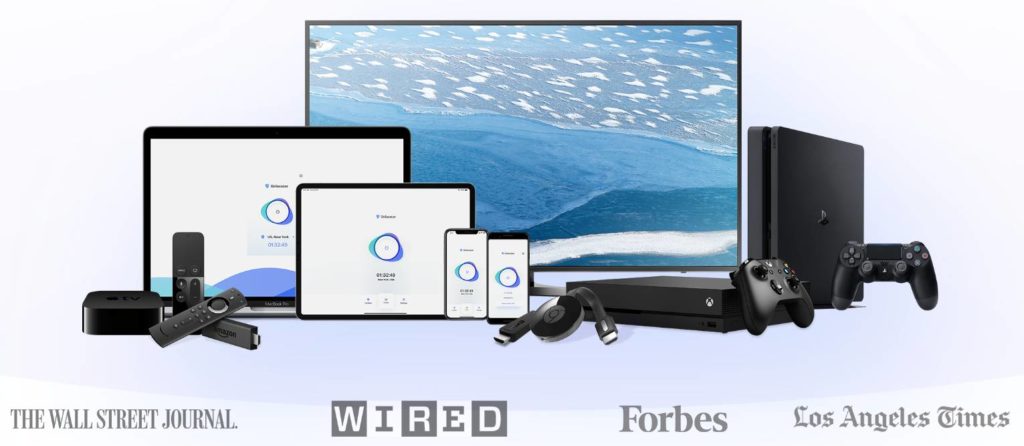 Unlocator launched back in 2013, offering only a Smart DNS service. A few years later, it turned hybrid, providing a Virtual Private Network as well.
Users can opt for either Smart DNS (alone) or both. Now, since the VPN service it's new, we took it upon ourselves to test what it has to offer. Here's what we came up with:
Servers: Unlocator doesn't have the biggest server network, but it does cover around 50+ countries. It's still a good start for a VPN that only saw the light back in 2019.
Privacy: We were really concerned about their headquarters ' location. Unlocator is based in Denmark, a country within the 14-Eyes alliance. However, their no-logs policy was never questioned and no reports showed any data submission or collection. Also, it has a kill switch and Unlocator Shield for extra privacy.
Security: Unlocator uses the industry's standard 256-bit AES encryption along with protocols such as OpenVPN, L2TP-IPSec, PPTP, and IKEv2.
Speed: Speed was ok, but not on every server. We used a UK server that dropped our connection by almost 50%, which is still considered acceptable. However, they do offer servers that support Ultra HD streaming.
Unblocking ability: We tested major streaming services using Unlocator. It managed to unblock each and every one of them. As for its Smart DNS feature, it is able to access more than 230 channels around the world.
Unlocato has a 30-day refund policy, but before you get to that, you can use their 7-day free trial. All you have to do is submit your email address, no credit card is required. For more information about the provider, check this Unlocator Review.
Pros
Military-grade encryption.
Five concurrent connections.
Servers in 39 countries.
P2P support.
Unblocks Rai Play.
Kill Switch.
Smart DNS feature (230+ channels).
30-day money-back guarantee.
Unlocator Shield.
7-day free trial.
Cons
Some slow speeds
No Split-Tunneling
No browser extensions
5. NordVPN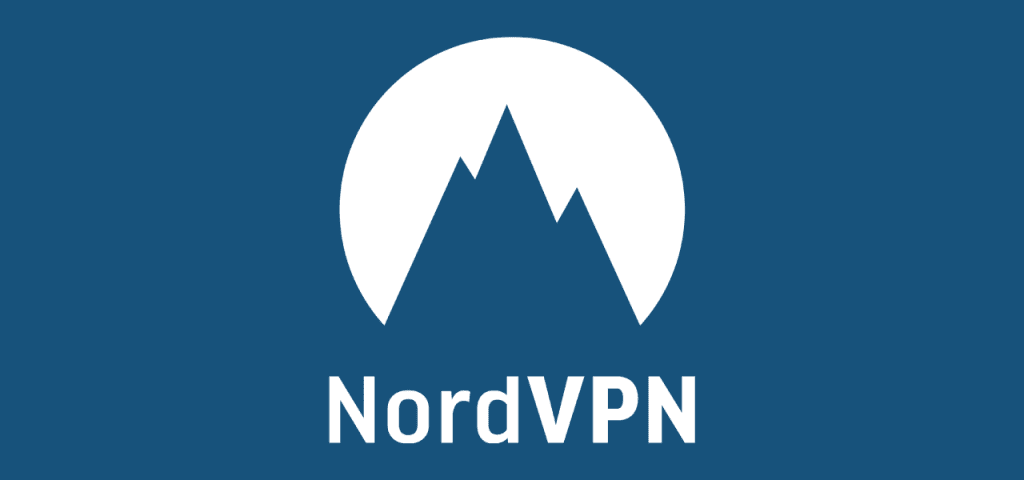 Winding up our list we have NordVPN; a provider that's based in Panama, and has arguably one of the largest server networks in the VPN industry.
It has won dozens of awards in the past, including the best VPN provider for customer support. NordVPN allows six simultaneous connections for those who sign up, and offers top services, including the following:
Servers: The service has more than 4000 of them based in over 60 countries, making it really difficult to find a website based somewhere that you'd not have access to. 
Privacy: Since it's based in Panama, users can rest assured that no interference from the Five Eyes will occur. Even if it does, NordVPN maintains a strict no-log policy and the collect nothing about their users.
Security: NordVPN also offers features such as double VPN which routes your traffic through two servers, doubling your encryption. Not to mention the CyberSec software to keep away malware and unwanted ads.
Speed: The provider has servers optimized for online gaming, streaming, torrenting and also large file downloading. We didn't get the speeds we hoped for on some servers, but NordVPN did not disappoint using others.
Unblocking ability: NordVPN unblocks Rai Play without a hitch, along with dozens of other streaming channels. Also, it offers SmartPlay software for working around geo-restrictive boundaries.
NordVPN is one of the biggest providers in the world. It offers a 30-day money-back guarantee to those who sign up for their service for the first time. To know what you should expect from the service, have a look at our NordVPN Review.
Pros
High-level encryption.
6 simultaneous devices.
Servers in 60+ countries.
Access to Rai Play
Kill Switch.
SmartPlay (Smart DNS).
30-day refund policy.
Browser extensions
CyberSec
Double VPN
Cons
No split-tunneling.
Some slow servers.
Rai TV – The Channels
In case you didn't know, Rai Play allows access to several Rai channels, where you get to stream all kinds of content ranging all the way from sports to children programming. To get a better picture, check the channel list below:
Rai 1
Rai 2
Rai 3
Rai 4
Rai 5
Rai Movie (Previously known as Rai Cinema)
Rai News24
Rai Premium
Rai Sports
Rai Yoyo
Rai Italia
Rai Gulp
What's on RaiPlay?
Why would anyone go through all this to access a single channel? It's simple, it's all about the content. Check it out:
TG1
Il Paradiso Delle Signore
Don Matteo
Inspector Montalbano
Medici
Domenica in
Un Medico In Famiglia
Porta a Porta
The Name of the Rose
Capri
Fuoriclasse
Angelo Rules
Space: 1999
Are You Afraid of the Dark?
Jesus of Nazareth
Mary of Nazareth
Monster Allergy
The Best VPN for RaiPlay
Geo-blocks such as the one you'd come across if you try to stream from RaiPlay abroad are quite normal and exist for a wide range of reasons.
However, they should be no excuse if you really want to continue streaming content from Rai TV while outside Italy. Get a VPN, and take control of your online freedom.
What VPN did you end up with? Let us know in the comment section below.
Best VPN for RaiPlay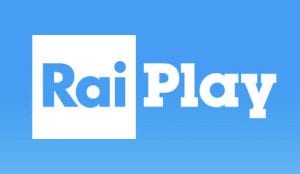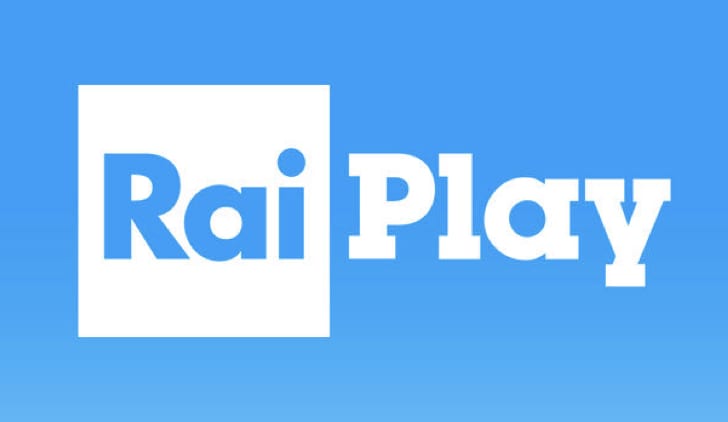 Name: ExpressVPN
Description: Looking for a VPN service provider to watch your favorite Italian TV shows from anywhere in the world? Sign up with ExpressVPN.
VPN Apps

Unblock Geo-Restricted Content

Speed

Support

Refund Policy