Running a VPN is great. You get to have guaranteed protection from the many avenues of attack that exist within the Internet. You also get to surf through sites and channels without necessarily revealing your identity or location. A credible VPN service allows you to pass your traffic through a secured channel, thereby making it difficult for any cyber criminal or hacker to gain access to your device.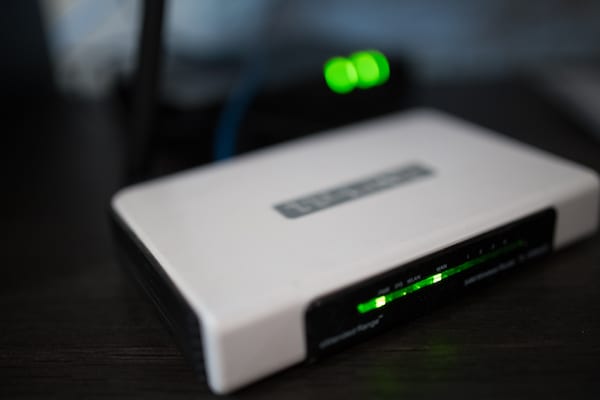 You also get to mask your online activities from your ISP and prevent any form of eavesdropping from ill-intentioned third parties. Most people will agree that the advantages of subscribing to a VPN service are well worth the cost. The protection that you get in return is able to prevent a whole lot of bad things from happening. Installing VPN directly on your router is the best way to secure all your online activities regardless of which device you are currently using to browse the web. Unfortunately, not all routers are VPN-compatible. This is why many people have started installing firmware such as DD-WRT or Tomato on their routers. By doing so, you can unlock new features that you would normally not have access to, including setting up a VPN connection. In this review, you can find a list of the best VPNs for Tomato routers.
Getting a VPN Installed on Your Router
By installing a VPN on your router, you're able to secure all the devices that use it to connect to the Internet. This means you can have your Smart TV, phone, tablet, computer, and other devices connect to the Internet under VPN protection. Installing a VPN on your router might at first seem absurd since if you do own a router, you're aware that it already comes with firmware that might not have a VPN option at all.
If you happen to be dealing with such a router, the first thing you're going to have to do is flash it. By flashing it I mean getting rid of its original firmware so that you can replace it with firmware that'll be able to work more easily with VPN. Flashing your router is a process that doesn't require that much technical expertise, and can be done if a few step-by-step procedures are followed through.
Now, of course, you will not be able to use your router without the presence of any firmware, so as you get rid of the industry firmware, you're going to need a replacement for that. We'd recommend replacing it with Tomato firmware. DD-WRT is another option.
What is Tomato Firmware?
Tomato is a firmware that opens up most of the options that you wouldn't really be able to find in normal firmware. It allows you to configure, monitor, and customize settings that govern how well your VPN is going to work for you. Unfortunately, not all VPNs in the market are of quality as high as that of Tomato, so there are a select few providers that are best suited to work with it.
Best VPN for Tomato Router
We, at theVPN.guru, believe that everyone has the responsibility to take charge of their online security. We also think that there are a number of ways that people could do that without having to necessarily break the bank. In this review, we're going to look at the best VPN you can install on your Tomato-based router.
1. ExpressVPN – Our Top Recommendation
Touted as one of the best VPN providers in the world, ExpressVPN sure does try a lot to live up to that claim, and so far their subscribers have nothing to complain about.
The relatively high price that they ask for is justified with the high quality of service that the provider offers. This can be seen through their swift customer service team and over 1000+ super fast and reliable server networks.
The provider is well known to provide up to five simultaneous connections under one account and offer features such as split tunneling, where users are easily able to decide what form of traffic gets to be protected through the VPN service, and what does not.
Using this feature helps increase the speed of connectivity to the Internet, as you'd only be restricting VPN to only the traffic that requires it. 
2. BulletVPN
Second on our list is BulletVPN, another super reliable provider that's been in the VPN scene long enough to command a loyal following, having figured out what exactly the market wants.
The provider makes things easy even for first-time VPN users through its easy-to-navigate app, which allows users to select and connect to their desired server instantly.
The app is compatible with all the popular Windows, iOS, Mac, Android and Linux platforms, and makes it easier for the service to administer its 256-bit AES encryption over a user's Internet connection.
BulletVPN users can expect to have access to more than 150 servers well distributed throughout over 55 countries and to use hundreds of shared IPs when establishing a connection.
3. NordVPN
If you're looking for a more feature-filled option, NordVPN is one of the most enriched service providers as of yet. The service takes your security so seriously, such that your Internet traffic gets routed through two servers instead of one, thereby increasing the level of encryption that protects your data.
NordVPN has more than enough servers to route your traffic twice since its network consists of over 3000 and growing. Having subscribed to this service, you also won't need to worry about any form of traffic record since the service has a strict zero-log policy.
Having its headquarters in Panama also keeps it away from the jurisdiction of any "14 eyes" country, meaning you'll never hear of NordVPN being raided and forced to hand over its subscriber's browsing history.
Conclusion on The Best VPNs for Tomato Routers
The four providers mentioned above are more than able to guarantee the best in terms of service for anyone looking to use a flashed router. Think there a few tips or reliable services that we might have left out of this list? Share them with us through our comment section below, and we'll be glad to respond.
ExpressVPN Review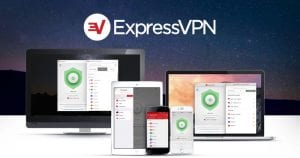 Name: ExpressVPN
Description: ExpressVPN is a VPN service that allows you to browse the web anonymously and unblock geo-restricted sites.
Price: 12.95
Currency: $
Operating System: Windows, OSX, Android, iOS
Application Category: Multimedia
Refund Policy

Speed

Support

VPN Apps