Besides the adorable interface, Tunnelbear is a VPN with all the features that your privacy needs. Installing Tunnelbear is easy and using it is even easier. It wasn't developed for tech-savvy users but targeted at those with no tech expertise whatsoever. TunnelBear does NOT log any user activity because they believe that privacy is paramount. On that note, in August of 2017, the company announced that it had completed a 3rd party, public security audit. The audit was carried out by a security company named Cure53, which examined their servers, infrastructure, and applications.
TunnelBear covers most major locations but completely misses out on Africa and the Middle East.  As far as security goes, TunnelBear's network is secured with an AES 256-bit encryption, which is one of the highest levels of encryption available. Additionally, there are two security features: VigilantBear and GhostBear. VigilantBear is a built-in kill switch and GhostBear is a Double VPN that adds an extra layer of security to all the data traffic, so you're already encrypted data becomes even less detectable by ISPs.
This service provider supports up to 5 simultaneous connections per account offers and a free 500GB capped subscription. It has applications for almost all platforms, including Windows, Mac, Android, and iOS. TunnelBear takes the win for interface design, but how does it pull off in terms of performance? And if it's that good of a VPN, why are users looking for TunnelBear alternatives? Let's find out.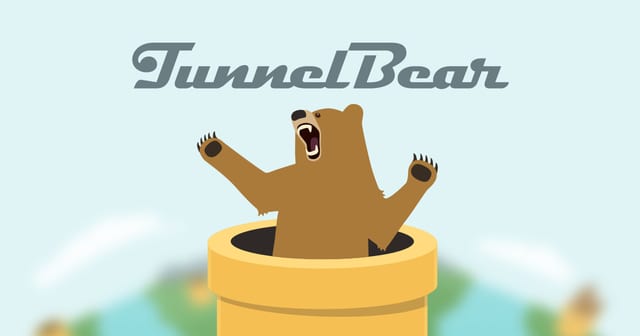 Best TunnelBear Alternatives Summary
We've conducted various tests to find the best alternative for TunnelBear. Here are the results:
Why Look for Tunnelbear Alternatives
TunnelBear only operates 20 server locations around the world, which isn't a lot compared to its competitors that run over a thousand. This is a big drawback for TunnelBear. This and the fact that McAfee- the online security giant- announced that it had acquired the Canadian based company will definitely throw TunnelBear users off guard. TunnelBear is still currently operating under the Canadian jurisdiction but will soon have to submit to the US jurisdiction, which can have a negative impact on TunnelBear's loyal customer base. Both Canada and the US are part of 5 Eyes, an alliance whose members have been caught many times in spying scandals. No matter how cute and entertaining the service provider is if security is fickle people's attention will divert. Below are the reasons why users would scout for TunnelBear alternatives.
Doesn't Support P2P
Tunnelbear can't be used with P2P services like torrents.
Unguaranteed Unblocking
With TunnelBear, you're able to unlock most of the popular streaming websites such as Netflix and Hulu most of the time. However, it is not guaranteed, you might not even be able to successfully connect at times. TunnelBear is incapable of unblocking UK services such as BBC iPlayer.
Few Server Locations
TunnelBear runs servers across only 20 countries around the world: Australia, Brazil, Canada, Denmark, France, Germany, Hong Kong, India, Ireland, Italy, Japan, Mexico, Netherlands, Norway, Singapore, Spain, Sweden, Switzerland, the United Kingdom, and the United States.
Mediocre Support
There is no live chat available on the website. You need to have an account to ask a question or issue a complaint. Plus, the email support is not very responsive.
No Refund Policy
TunnelBear doesn't offer a refund policy or a money back guarantee period. This shouldn't be a problem because they already offer a monthly free VPN package.
Free VPNs
If you're not paying for your service provider, then you're probably not safe. There's always a catch, free doesn't necessarily mean good. Free comes with a bigger price, and that might price might just be your security and privacy. Here are some of the free VPNs you should avoid and below them explain why you shouldn't use them.
Hola
Hotspot Shield
TigerVPN
Spotflux
Why Are Free VPNs Unsafe?
There's no shortage of reasons as to why you should avoid using free VPN service providers:
Most free VPNs have snail-paced speeds because of how overloaded they are (many users take advantage of free stuff).
They could sell your bandwidth to third party advertisers.
They do not guarantee traffic encryption, which means your cover is blown online.
Free VPNs keep logs of your online traffic and track your activities.
They direct you to websites that could potentially be malicious without your approval.
Some free VPN apps have hidden malware that can steal your data by sending you spam emails, stealing your credit card details, making your device inaccessible or hacking into your online accounts.
So if you're going to use a VPN- to protect you online- you might as well pay for one. It can be tempting to try out a free VPN rather than purchase a premium one, especially when you think they deliver the same services. However, even the best VPNs are not worth the risk. You're better off paying for one.
Best TunnelBear Alternativesves
Having a bear as the face of the brand is genius. Not only does it provide a pleasant user experience, but it also reflects the company's visions regarding privacy. However, with TunnelBear joining McAfee, we suspect a drop in customer purchase. In addition to everything we've listed above, there are one too many reasons why users would consider shifting from TunnelBear to other service providers. Here are some of the best alternatives:
ExpressVPN
It's the number one trusted leader in the VPN market that guarantees the unblocking of the sites, services, and apps you love, instantly. It runs a huge network of 2,000+ global VPN servers optimized for fast connections. ExpressVPN is based in the British Virgin Islands, a place where there are no data retention laws.
No activity logs. No connection logs. You can get help in seconds with their 24/7 customer service and benefit from a no questions asked 30-day refund policy. Plus, it allows P2P torrenting. More on ExpressVPN in this review.
BulletVPN
BulletVPN is based in Estonia so that gives it the competitive edge over VPN service providers that are based in the USA and the UK. It follows a zero logs policy and they offer reliable connections and servers that guarantee the bypassing of censored content from all around the world.
Their 30-day money-back guarantee and 24/7 Premium Support over Email or Live Chat all enhance users' experiences. They have a large network of servers around the globe and they support P2P torrenting. Here's more about BulletVPN. 
NordVPN
NordVPN has one of the largest server networks of all VPN providers with 5000 servers in 59 countries. It's a full-featured, user-friendly VPN service based in Panama that keeps zero logs of its users' activities.
You can choose from hundreds of servers optimized for P2P sharing. With NordVPN, you're offered a 30-day money-back guarantee so you have nothing to lose. In case you needed any help, their support is there to help with the chat and email systems. For more information, check out this NordVPN review.
TunnelBear Alternatives
The most entertaining aspect of Tunnelbear is its theme; a creative way of capturing users' attention. For those who are interested in casual accessing popular geo-restricted content and browsing safely, Tunnelbear is a magnificently efficient VPN. If you're a beginner who doesn't care about fancy features and want things done on the get-go, then Tunnelbear would suit you well.
ExpressVPN Review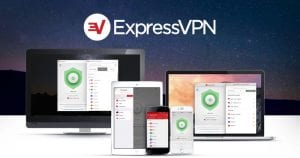 Name: ExpressVPN
Description: ExpressVPN is a VPN service that allows you to browse the web anonymously and unblock geo-restricted sites.
Price: 12.95
Currency: $
Operating System: Windows, OSX, Android, iOS
Application Category: Multimedia
Refund Policy

Speed

Support

VPN Apps