The Top 10 VPNs that Stand out in August 2019!
|
Which VPN should you sign up with as of August 2019? VPN stands for a virtual private network. It's a critical tool that allows its users to encrypt their traffic, hide their IP address, and browse the web anonymously. Some users also turn to VPN to bypass regional restrictions imposed on certain websites and apps such as Netflix, Hulu, Amazon Prime, and HBO Go. Due to increasing awareness of online privacy and security, the popularity of VPN is ever rising. With all that in mind which VPN service should you turn to for all your Internet browsing, torrenting, and streaming needs? Check out our compiled list of best VPNs in August 2019.
How to Find the Perfect VPN Service?
Signing up with the right VPN can be a daunting task. I've compiled a 7-item checklist below which will help you identify the key elements you should consider when choosing your VPN:
Refund Policy
In some cases, the VPN might not work for whatever you have in mind. If that's the case, you should rightfully claim your money back. Unfortunately, some VPN service providers only have a short refund policy. You might not have ample time to test the VPN thoroughly within a few days as a result. Generally speaking, you should only sign up with a VPN that has a 30-day money-back guarantee.
Speed
A VPN is no good if it drags your Internet speed to the ground. If it does, it can make your browsing experience unbearable, especially if you are using the VPN app to unblock your favorite streaming channels. Make sure that your VPN service has minimal effect on your Internet speed.
Encryption
If you care about your Internet security and anonymity, the encryption methods used by your VPN service should be high on your list of priorities. Most VPN service providers offer reliable VPN protocols such as OpenVPN and L2TP.
VPN Server Distribution
If you want to access American Netflix abroad, there is no point in signing up with a VPN service that has no servers in the USA. A lot of VPN providers have a complete list of VPN servers published on their website. So it's always a good idea to check them out before signing up.
In case you cannot get hold of the VPN server list, try getting in touch with the VPN service's support team and ask them whether they actually have VPN servers in your preferred location.
Torrenting
In case you want to use a VPN to download torrents anonymously, make sure that your VPN service actually supports P2P protocol. Torrenting without connecting to a VPN server first can result in receiving DMCA notices from your ISP. A large amount of VPNs actually do not allow their users to download torrents while connected to their VPN servers.
In other cases, you might be able to download torrents while connected to one VPN server but not another. For torrent downloaders, a VPN service with unlimited bandwidth and no P2P protocol restrictions is a must.
Supported Platforms
Ask yourself this: Which device do I want to install the VPN app on? Well, if you're like me, you would want to download the VPN on all platforms possible. Established VPN services grant you app for all major operating systems. This has to include Mac, Windows, Android, and iPhone smartphones. Some VPNs even have dedicated apps for Amazon Fire TV.
Privacy
You basically do not want to register with a VPN that keeps logs of its users online activities. Nor do you want to be using a VPN that is based in a country with strict data retention requirements. If you value your privacy, do not sign up with a VPN that is based in countries like the United States or Canada.
Best VPN for August 2019 – Analysis
Which VPN you end up choosing is totally up to you. Keep in mind that some VPNs are better suited for specific tasks. For example, a VPN might be excellent for browsing the Internet anonymously but at the same time doesn't unblock American Netflix. As a general rule, I suggest staying away from free VPNs as they are highly unreliable.
Last Updated Today


30-Day Money-back Guarantee
Unlimited Bandwidth
Apps For All Your Devices
24/7 Live Support
Visit ExpressVPN
1. ExpressVPN – Best VPN for August 2019
ExpressVPN is one of the best VPNs in the industry. As a whole package, there are only a few VPN providers that can match the quality of ExpressVPN. Their customer support is excellent and their VPN apps are extremely easy to use. They usually reply to emails in a very short time and live chat support is also available around the clock. Additionally, you get to benefit from a free Smart DNS feature when signing up with ExpressVPN.
ExpressVPN subscribers can use the VPN app on 5 devices simultaneously. You can also unblock all major streaming channels including the likes of Netflix, Hulu, BBC iPlayer, and Amazon Prime Video. Thanks to a 30-day refund policy, you can always get your money back in case you aren't totally satisfied with this VPN product.
2. IPVanish
If you are looking for a cheaper alternative, you can opt to sign up with IPVanish. Keep in mind that this VPN provider isn't as reliable as ExpressVPN when it comes to bypass geo-restrictions and location errors.
IPVanish allows users to use their VPN app on 10 different devices at the same time. The refund policy is only 7 days though.
An IPVanish subscription can cost as low as 6.49$ per month if you choose the yearly plan. All in all, IPVanish is definitely one of the top VPNs you can use to keep all your online browsing activities anonymous and secure.
3. NordVPN
NordVPN Panama-based VPN service provider. This is crucial as it means they are based in a country where there are no data dential laws. NordVPN allows subscribers to use their VPN app on 6 platforms at the same time.
On top of all that, NordVPN offers a double VPN feature. The fact your Internet traffic passes through two VPN servers instead of one basically means you get to encrypt it twice instead of once.
4. Surfshark
This VPN provider is relatively new. Still, it highly impressed us when we reviewed it recently. In case you're looking for a VPN service you can use to access your favorite streaming channels abroad, Surfshark is just the thing for you.
The VPN has all the desirable perks, including military-grade encryption techniques, impressive high speeds, exquisite capacity to unblock content, 24/7 customer support, affordable subscription rates, and many more.
5. BulletVPN
BulletVPN does an excellent job when it comes to working around geo-blocks You can even download and install the BulletVPN app on Amazon Fire Stick and Nvidia Shield TV among other devices.
It does include popular countries such as the USA, UK, France, and Russia in a network that consists of 154 servers in 55 countries. BulletVPN subscription does include free Smart DNS proxies.
The BulletVPN app itself also has a VPN kill switch feature that disconnects you from the Internet in case your VPN connection drops for whatever reason.
6.
 CyberGhost
Co-founded in 2009 by Robert Knapp, CyberGhost is one VPN provider that has gained a lot of customers considering the number of years it has been active. At the moment, over 15 million users have signed up with CyberGhost. The VPN service has servers in over 90 countries around the world.
If you're looking for a VPN app for your Android device, we should point out that more than a million users have downloaded the CyberGhost VPN app from Google Play Store.
6. VyprVPN
Unlike many other VPNs, VyprVPN is a VPN that actually owns all its servers. This is crucial as it means they are solely responsible for the maintenance, speed, and security of all their network. Similar to other VPNs, VyprVPN grants you the usage of 4 main VPN protocols: PPTP, OpenVPN, L2TP, and IPSec. You can download the VyprVPN app on your Mac, Android, iOS, and Windows PC devices.
VyprVPN's Chameleon protocol is an excellent feature for users who reside in countries with high levels of Internet censorship. As is the case with other top VPNs, you can get your money back within a 30-day frame thanks to a one-month refund policy.
Best VPN for August 2019 – Final Thoughts
That's all folks. Hopefully, the best August 2019 VPN review above gave you greater insight about which VPNs you can actually trust. In short, whatever VPN you end up choosing has to meet certain criteria. Are you actually using any of the VPNs I've reviewed above? If so, would you recommend it to other people?
Best VPN Review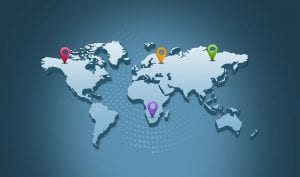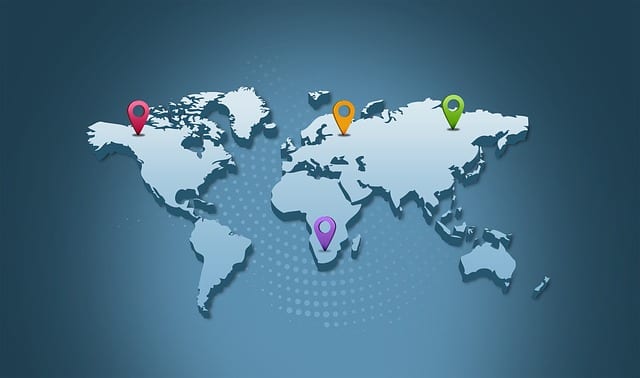 Name: ExpressVPN
Description: Although ExpressVPN is a bit pricier than other VPNs, their overall package scored the highest during the test we performed. If you're looking for a top-class VPN, this is the one.
VPN Apps
Access Region-Restricted Content
Speed
Customer Support
Refund Policy