I was unable to make a Whatsapp call when I landed in the UAE. At first, I thought there was something wrong with my phone and its connection. Then, I learned that all VoIPs are blocked in this country by the government, and they are not available for citizens' use. Whereas, in my country, VoIP services like Whatsapp and Skype are allowed and are available for our daily use, which explains why I was confused.
Despite the UAE's strict internet restrictions, users can still access and use VoIP services like they normally do abroad with the help of a VPN service provider- best of which, you'll find in the article below.
Flying to Abu Dhabi soon? The city stands tall as the capital of the wealthy United Arab Emirates and has some of the best architectural designs in the world. It's easy to see why the city would easily make it to the top ten list of destinations to travel to. Still, if you don't get prepared well in advance, there are a couple of things that might really surprise you once you land. Abu Dhabi and most of the other cities in the Emirates have a really strict government that cares a lot about what their citizens are up to online.
Their ISPs have some very strict regulations about the kind of sites they're allowed to visit, and as a result, tourists, expatriates, and business executives jetting into the country get shocked as soon as they learn they can no longer access most of the sites they're used to browsing through while at home. There are only two ways to go about this situation; you'll either decide to settle and get accustomed to the kind of content you can access there, or you can look for a solution that'll let you use the Internet the way you're used to.
What Is VPN?
A VPN service is a solution that allows you to surf the Internet anonymously without having to worry about anyone eavesdropping on your online activities. It works by sending your traffic through a secure server.
Using VPN means you get to hide your IP address, which is more like your digital fingerprint. Your actual IP gets replaced with a virtual one. This depends on the server you choose to connect to. Aside from making you anonymous online, subscribing to a VPN service also means you get your traffic encrypted. With this done, you'll be able to access geo-restricted sites and apps that would normally not be accessible in the UAE.
Last Updated Yesterday


30-Day Money-back Guarantee
Unlimited Bandwidth
Apps For All Your Devices
24/7 Live Support
Visit ExpressVPN
The Need for VPN in Abu Dhabi
In this review, we're going to be looking at a number of quality VPN services that many expats have been using for years in the United Arab Emirates. It's important to mention that none of the services on our list are free, and this shouldn't act as a deterrent since the service you get from free VPN providers is almost always subpar.
As appealing as they may sound, free VPNs are more of a rip-off than they are service providers. This is because some of them are known to share out your information to third parties without consent, and this beats the whole point of getting a VPN.
Best VPNs for Abu Dhabi
Here are is a list of the most popular VPN service providers currently being used in the UAE.
1. ExpressVPN
Founded in 2009, ExpressVPN has grown to become one of the best VPN company across the globe. The provider offers world-class services with a server network that consists of more than 1000 servers in more than 94 countries. This means while in Abu Dhabi, you can choose to be in one of these 94 locations. As a subscriber, you get to benefit from reliable customer service and top-notch 256-bit encryptions for your Internet traffic.
The service offers apps that are easy to navigate through, and are compatible with Windows, iOS, Linux, and Mac. The only thing that might just keep ExpressVPN out of reach for most subscribers is the pricing. Granted, the subscription costs higher than most services. Before you rule out ExpressVPN, give their 30-day money-back guarantee policy a chance.
2. VyprVPN
This is a VPN company that owns its servers and is directly responsible for their performances and speed. VyprVPN offers secure connections through the application of these four main VPN protocols: OpenVPN, IPSec/L2TP, PPTP, and IPSec/IKEv2. The company's unique Chameleon protocol scrambles OpenVPN metadata and transforms it into unrecognizable information by putting it through Deep Packet Inspection (DPI).
Regardless of the high levels of encryptions, VyprVPN can still maintain top server speeds. The company also offers user-friendly apps that are compatible with Windows, iOS, Mac, and Linux. Also, subscribers have the option of setting up the VPN service on their router. You can test the VPN out for yourselves during the 30-day money back guarantee period. If it fails to unblock geo-restricted sites while you are in Abu Dhabi, you can get your money back.

3. BulletVPN
Although BulletVPN is not a long-timer in the VPN industry, it has gained a loyal fan base due to its excellent services and steady performances. The company is based in Estonia where jurisdictions don't enforce data retention laws. This means that the company does not log users' activities or snoop in on what they do online. You can count on BulletVPN to protect your data and connection with its use of the standard 256-bit AES encryption model.
Few are the providers that offer a free Smart DNS service, but BulletVPN is one of them. This device comes in handy should you wish to remove geo-restrictions on certain devices that lack VPN support like PS4, Xbox One, and the Apple TV. Another unique feature about BulletVPN is that it offers users a VPN app for the Amazon Fire TV. By default, BulletVPN has apps for devices like  PC, Mac, Android, and iOS. As the top tier providers, BulletVPN offers its users a 30-day money back guarantee, which you could benefit from if you're not sure about your subscription.
Best VPN for Abu Dhabi
Any city within the Emirates is a great place to be in, and Abu Dhabi is no exception. Being there is an experience you'd like to share with your loved ones through avenues like social media, but this is something you won't be able to do if you don't beat Internet censorship rules.
Get a VPN, and gain control over your freedom online and tell us which VPN you're going to choose in the comment section below. 
ExpressVPN Review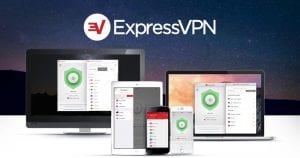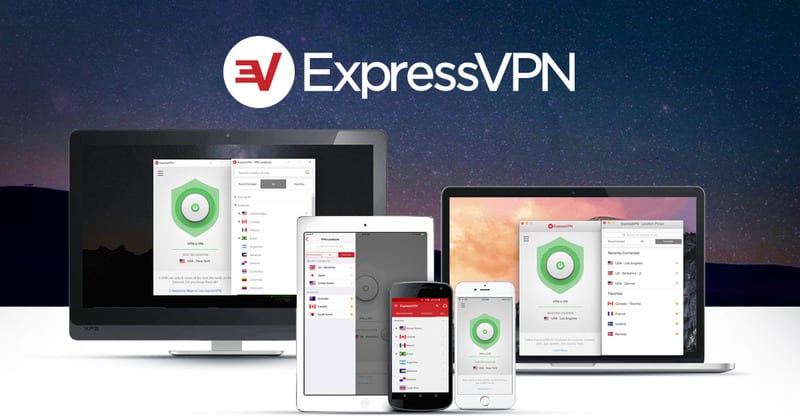 Name: ExpressVPN
Description: ExpressVPN is a VPN service that allows you to browse the web anonymously and unblock geo-restricted sites.
Price: 12.95
Currency: $
Operating System: Windows, OSX, Android, iOS
Application Category: Multimedia
Refund Policy

Speed

Support

VPN Apps
Comments Rating
( reviews)