Best Working VPN in China Revealed
|
China is cracking down on VPN service providers. That means that if you're an expat living in China, it has become increasingly difficult to unblock websites that you would normally be able to access back home. The country is going berzerk on VPNs terminating their services in the land. However, I found out that some VPNs still work while traveling to the Far East and can evade the Great Firewall restrictions with ease. Scroll down and find out what best VPN still works in Mainland China.
A VPN in Mainland China
If you're visiting the country or already live there, you'll notice how tight the country keeps its internet. More importantly, this online scrutiny keeps getting tighter and tighter every now and then.
That's why you need a VPN that actually works in China to hide your identity and keep your data private to you and only you. The government has a habit of monitoring what you do. However, when you operate with a VPN, you get to cloak your IP address and surf the internet anonymously. You still can't wrap your head around the concept of a VPN? Take a look at the pointers below, they'll shed more light on the matter:
When connected to a VPN, you will encrypt your internet traffic and conceal your IP address. That way, you get tet to protect your private information from online hackers and even monitoring attempts by the Chinese government.
Connecting to a server allows you to be seen as if you're browsing the internet from a different region. That's based on where the server is. Once your online location is altered, you'll be able to access the likes of Google, Youtube, Quora, and Reddit in China.
I'm not going to say all, but hundreds of torrent sites are blocked in the country. With a hidden identity (a VPN connection), you get to download torrents without being tracked by your ISP or government. Torrent away, my friends.
Best Working VPN for China
Finding a VPN that actually still works in Mainland China has become tougher. Many people living in Chinese territories have to invest time, money, and lots of effort to get passed Internet censorship.
I have done a lot of research myself and found out that ExpressVPN is both the best and safest option you can turn to. This VPN provider is one of the most demanded and popular VPN services in China. It's probably the number 1 go-to VPN to deftly circumvent the Great Firewall restrictions. 
The provider gives you quality performance in terms of speed and security. They have fast servers across 94 countries including Hong Kong, Taiwan, and more (Felt like stating that). You know that China keeps on monitoring VPNs all the time. However, ExpressVPN keeps an eye on its servers and ensures that its service stays beyond China's censors' effort to block VPN connections. Thanks to their obfuscated servers, you won't even be seen as someone using a VPN.
Don't forget that you can share your account with 4 other users excluding yourself. That makes it a total of 5 concurrent connections. Now, you and your friends can unblock what should be available in the first place. We're talking about streaming channels, social media platforms, and so much more.
The Verdict
Pros
Allows five simultaneous connections.
P2P torrenting.
More than 148 server locations.
30-day refund policy.
Unblocks American Netflix.
Favorite VPN in China.
3000+ servers.
MediaStreamer Smart DNS.
For a limited time, you can also get three free months on top of your 1-year ExpressVPN subscription. So, if you're looking for a long-term solution to bypass the Great Firewall, it doesn't get much better than this. However, I have to be clear, ExpressVPN is the best provider to use in Mainland China, but not the only one. Check out more top VPNs for China in the table below.
Is It Illegal to Use a VPN in China?
Thousands of people and several companies in China use VPNs on a daily basis as they provide a secure encrypted connection between a computer in China and a computer located overseas. In fact, China has not been able to pass a blanket ban on the use of VPNs as so many businesses, particularly international businesses in the country, depend on these private networks for security. Prohibiting the use of VPNs would severely affect companies doing business in China.
So the million-dollar question is – is it illegal to use a VPN in China? It's a gray area at the moment and information suggests that the government is targeting companies who provide VPN services to individuals. It is an offense to operate such a service without a telecommunication business license. Companies have to get clearance and approvals from the government to create and use VPNs.
Top Websites Blocked in Mainland China
I've come across dozens of countries that block access to sites all over the world. However, China has far more stringent restrictions that most of them, if not all. I mean it blocks highly demanded websites such as Google, Youtube, Wikipedia, Facebook, Instagram, and more.
It started in the late 1990s when China started to monitor and censor the internet within its borders. However, it took a turn to the worse in 2009. China feels threatened by what its citizens can learn from social media platforms, especially in the west. That's why it doesn't want them to have free access to such information. And the blocking begins.
To give you a slight idea on the matter, here a few of the sites that you can't access while in Mainland China:
Snapchat
Youtube
Google
Gmail
Quora
Tumblr
Vimeo
Facebook
Microsoft OneDrive
Google Play Store
Twitch
DailyMotion
Best Working VPN in China Revealed – Final Thoughts
In case you have tried several VPN service providers while in Mainland China, please share your experience below. Did the VPN you use actually work in China? How was your experience with ExpressVPN while visiting Chinese territories? Let us know by dropping a comment in the section below.
ExpressVPN Review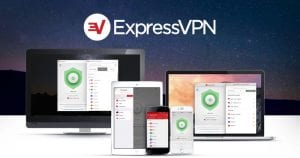 Name: ExpressVPN
Description: ExpressVPN is a VPN service that allows you to browse the web anonymously and unblock geo-restricted sites.
Price: 12.95
Currency: $
Operating System: Windows, OSX, Android, iOS
Application Category: Multimedia
Refund Policy

Speed

Support

VPN Apps