You might have noticed some changes in Gmail lately. Google has been revamping its email service. Gmail is easily the most widely used email service across the globe. This suite of email solutions has acquired a brand new online look, advanced data protection, and security features, and new AI apps from Google, among other features. For instance, you can now set an expiration date to the messages you send out. The email message will then automatically delete itself. You will also be able to revoke previously sent messages.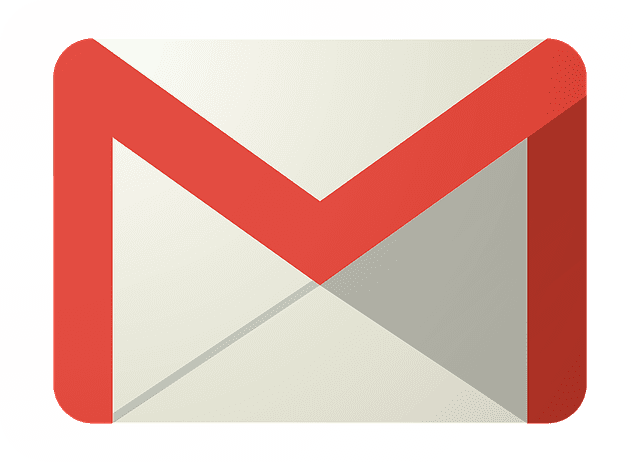 Less is More for Google
As per Google's official blog, the redesign includes modifications which are basic and simple. This includes being able to click on attachments without scrolling or opening through extended conversations or previous emails. The search engine giant has also put together a snooze button to keep emails users can't get at a particular moment, at bay. Access to other commonly used apps like Tasks, Keep and Google Calendar have also been simplified.
Intelligent Design and Smart Features With AI
The new nudge feature permits users to follow up as well as reply to messages. Gmail displays quick reminders for email messages to ensure you don't miss out on what matters most.
Along with this comes a brand new Smart Reply Feature that lets you instantly reply with messages like "Sure, will do that" or "Got it. Thanks!" that will now be available on the web as well. Smart replies are based on mail content and the feature was so far only available on mobile apps. In fact, over 10% of responses in emails on mobile use this smartphone-friendly AI feature from Google.
For the mobile version, Google has also included new features such as high-priority notifications. These let users customize the emails one wants to be notified about. Gmail will also start asking users when to unsubscribe from offers or newsletters that just aren't read or looked at by the users.
Securing Sensitive Data
Google has included a whole new set of features to ensure data security for users. There's a Gmail confidential mode through which users can protect confidential information. There are a whole host of options for protecting sensitive content in emails by coming up with expiration dates or even revoking messages previously sent.
The search engine leader also indicated that additional authentication may be required to view an email through a text message. So it's possible to protect data even if the person receiving the mail faced an account hijack while the message was active. Take a look at these tips in case you want to bulletproof your Gmail account against cyberattacks.
Google Empowers Users
There's even a Built-in Information Rights management/IRM controls that permit users to remove email options like copying, downloading, forwarding, or printing the message. This prevents sensitive information from being mistakenly shared with unintended recipients. Additionally, the Confidential mode will roll out to consumer Gmail users and G-Suite customers in a limited way in the coming days.
Bigger, Bolder, Brand New
Gmail warnings have also become bigger and bolder when a risky or potentially suspicious email comes through. Easy and tight integration of Gmail with G-Suite applications used every day is another development. The leading search engine in the world has introduced side-panels within the inbox to reference, edit, or come up with Calendar invites. Google, in addition to this, is also providing the option to allocate to-dos to Tasks and capture ideas for Keep. And it's all from the panel in your sidebox.
Grab Third-Party Business Apps
The side-panel offers quick access to Gmail add-ons like 3rd-party business applications. New side panel integration in other apps by Google is also on the anvil. This includes insides of Calendars, Sheets, Slides app, and Google Docs.
The Task's app and web version are also part of the revamp. Tasks can be further used to create more tasks and sub-tasks and due dates can be added with notifications. On account of the fact that Tasks closely integrates with G-Suite, users can use the 'drag and drop' function to drop a Gmail mail into Tasks and create a "to-do" reminder. Tasks with due dates can then appear in the Calendar.
Birth of a New Google
With G-Suite, Google has always worked to transform businesses through cloud linked partnership and productivity apps. With more than 4 million businesses worldwide using G-Suite to work smarter, safer and more efficiently, Google takes its responsibility seriously. The all-new Gmail has advanced security features, new apps for AI and integration with other G-Suite apps.
Keeping Data Secure
New phishing protection is slated to help meet Business-Email Compromise threats or industrial espionage. Gmail has blocked over 99.9% of email snooping so far. The Gmail Confidential mode is a further step in this direction. Bigger security warnings make alerts simple and effective for users.
What Businesses Say
CRM market leader Salesforce has tested the new Gmail for global project collaboration and praises the new Gmail to quickly and securely communicate with international stakeholders. With built-in intelligence and an easy to use interface, employees collaborate faster and more easily spending less time managing the inbox, and more for driving customer success and business growth.
Superb Speed, Effortless Integration
Gmail's web app has been redesigned to help businesses take action even more quickly. Now you can click attachments in the inbox even before the thread is opened. Hover over messages to manage RSVPs to meeting invites, snooze an email, or archive an email thread.
New native offline capacities in Gmail for web help users to work uninterrupted, even when Wi-Fi's not available. You can search, respond, write, delete, or archive messages up to 90 days old, while you work offline. Teams may also start using these capabilities in coming weeks.
Final Word
The brand-new Gmail experience is available for businesses that can use the G-Suite EAP/Early Adopter Program and it can be turned on at the Admin's console too.  Personalized Gmail users can opt-in for this experimental feature too. Clearly, when it comes to security features, Google offers many advantages that no other search engine can match. This is why it remains the leading choice for businesses as well as individual users, even though it keeps an eye on user data. But if you're a privacy conscious user, you can use these Gmail alternatives. A recent report published on ABC News stated that a report by the Department of Homeland Security warned users of the Gmail new design's "potential emerging threat for nefarious activity". A new feature called "Confidential Email" requires users to click a link in order to access confidential emails. This can potentially allow cybercriminals to "exploit the recent Gmail redesign."