How to hide IP address on iPhone? Do you want to be anonymous online? Do you want to protect your online identity? Are you worried about third-party snoopers spying on your Internet activities? Then you'll need to hide your IP. Due to the fact that your IP address directly correlates to your location, hiding it becomes necessary for maintaining your online identity and privacy. Especially with the knowledge that Internet service providers and governments monitor what we do online. They also decide what we get to access based on the IP addresses assigned to us. And in many cases, location can be a problem. That is one of the many reasons why users want to hide their IP addresses on their devices. So if you own an iPhone, and you want to hide your IP, read on to learn how.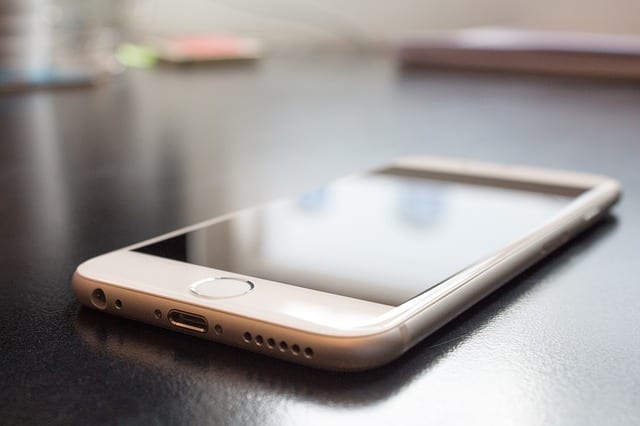 Hide your IP Address on iPhone with a VPN
Every website you visit or file you download is done with the knowledge of your ISP. You're leaving behind traces of your personal information for ISPs and third parties to track and collect. Your privacy and online security are at stake when surfing the web, all the more reason to get a VPN. To hide your IP address on iPhone, you'll have to encrypt your online traffic, and that is easily done with a VPN. Every computer has an IP address, through which governments, websites, and ISPs use to track your online activity. So not cool! Now in order to anonymize your online identity, you'll need to install a VPN. A virtual private network encrypts your Internet traffic by employing military tough encryption methods so that no one can get his/her hands on it. Here's how to easily hide the IP address on your iPhone with the help of VPN:
Sign up with a VPN service provider that offers its users VPN apps for iPhone devices.
Download and install your VPN app on your iPhone.
Launch the application and sign in.
Select one of the VPN servers and connect to it.
Check your IP address via a website like WhatIsMyIP.network to make sure a change has been made.
You have officially hidden your IP address from ISPs and third parties.
A VPN that will make your real location untraceable is ExpressVPN. It doesn't get any better than ExpressVPN. This service provider will mask your IP as soon as you connect to one of its many worldwide servers. There are other service providers capable of hiding your IP address on iPhone, and they are presented in the table below. If you want to hide your IP address on your iPhone/iPad, and you're looking for a good service provider to help you do so, read our article on best VPN for iOS.
Why Hide IP Address on iPhone?
Whether you're an iPhone or Android user, hiding your IP is something you eventually have to do. Once you hide your IP on your iPhone or any of your devices, security becomes one less thing to worry about. You have the right to browse the web without obsessing over who's watching and what information is being recorded. While the main reason for hiding the IP address stems from security-related reasons, Internet users have found other benefits for a change in IP. Take a look:
Safely store confidential information on your iOS devices: Using VPN allows you to add an extra layer of security and encryption to your iPhone.
Browse the web anonymously: Nobody will be able to trace your online activities while you surf the web on your iPhone.
Workaround any Internet access blocks by virtually changing location: Countries such as China, UAE, Saudi Arabia, and Russia impose restrictions on which sites can and cannot be accessed. Say goodbye to online censorship with VPN.
Access geo-restricted sites and content: You can use a VPN to unblock and watch geoblocked apps like American Netflix, Hulu, BBC iPlayer, and Amazon Prime Video on your iPhone. In case you're looking for a way to change your App Store region, see this guide.
Hide your IP Address on iPhone
Even if you have nothing to hide, you can never be too safe. You can be subject to data theft, identity fraud, and malicious attacks. You might get framed for someone else's cybercrimes, which is why you should take all the necessary precautions to avoid getting involved in such problems. What Internet users get to visit, see or do online depends on their IP-where they are located. So why give intruders the power to investigate your traffic and personal information when you have a VPN that can prevent that from happening? Suffice to say, hiding IP address on iPhone is the best thing users can do to their privacy and security. Don't you agree? Android users who want to hide their IP addresses on their smartphones, read this article.