Netflix September 2019 – Arrivals & Departures
|
September marks the beginning of a new fall, which means that we're 2 months away from Disney+'s epic debut. That raises some questions. What would streaming giants like Netflix do to up their game? Well, if you're familiar with Netflix's monthly releases, you'll know that it's a-okay, which brings us to our main focus today. Are you wondering what Netflix has in stores for us come September 2019? Here's everything you need to know.
Netflix September 2019 – Arrivals
There's always a reason why I come up with guides on our website. I see a problem that needs to be solved, and voila, a guide exists. A couple of days ago, I was skimming through Quora, and this popped up:
"What is upcoming on Netflix for September?"

If you have the right information, especially when it comes to Netflix, you must share it. And that's exactly what I'm going to do next. Netflix has a lot of titles to binge-watch during the month of September.
That means you'll be able to close-up your summer with the best streaming material. For example, you're getting the final full seasons of both Agents of S.H.I.E.L.D and Gotham. A lot of superhero action, huh? Well, fortunately, that's just a 1% sneak peek at the upcoming releases. For the full list, scroll down a bit further.
September 1st
300
68 Kill
American Psycho
Dante's Peak
Elena
For the Birds
Igor
Loo Loo Kids: Johny & Friends Musical
Adventures Season 1
Marvel's Agents of S.H.I.E.L.D. Season 6
Moving Art Season 3
My Sister's Keeper
Mystic River
Olmo & the Seagull
Open Season
The Lake House
The Last Exorcism
Rebel in the Rye
Scream Season 3
Serial Killer with Piers Morgan Season 1
Spookley the Square Pumpkin
The Saint
The Taking of Pelham 123
Stripes
Superbad
The Lord of the Rings: The Two Towers
The Lord of the Rings: The Return of the King
Uncle Naji in UAE
The Walking Dead Season 9
You Don't Mess with the Zohan
September 4th
September 6th
Archibald's Next Big Thing (Netflix Original)
Article 15
Elite Season 2 (Netflix Original)
Hip-Hop Evolution Season 3 (Netflix Original)
Jake Whitehall: Travels with My Father Season 3 (Netflix Original)
The Spy (Netflix Original)
September 9th
Norm of the North: King Sized Adventure
September 10th
Bill Burr: Paper Tiger (Netflix Original)
Eat Pray Love
Evelyn (Netflix Original)
Shameless Season 9
Terrace House: Tokyo 2019-2020 (Netflix Original)
September 12th
The I-Land (Netflix Original)
The Mind, Explained (Netflix Original)
Turbo
September 13th
The Chef Show Volume 2 (Netflix Original)
HeadCount
Hello, Privilege. It's Me, Chelsea (Netflix Original)
I'm Sorry Season 2
Kabaneri of the Iron Fortress: The Battle of Unato (Netflix Original)
The Ranch Part 7 (Netflix Original)
Tall Girl (Netflix Original)
Unbelievable (Netflix Original)
September 14th
We Have Always Lived in the Castle
September 15th
Los Tigres del Norte at Folsom Prison (Netflix Original)
Steal a Pencil for Me
Surviving R. Kelly Season 1
September 17th
Clive Davis: The Soundtrack of Our Lives
The Last Kids on Earth (Netflix Original)
September 18th
September 19th
September 20th
Between Two Ferns: The Movie (Netflix Original)
Criminal (Netflix Original)
Daddy Issues
Disenchantment Part 2 (Netflix Original)
Fastest Car Season 2 (Netflix Original)
Inside Bill's Brain: Decoding Bill Gates (Netflix Original)
Las del hockey (Netflix Original)
September 21st
September 23rd
Team Kaylie (Netflix Original)
September 24th
American Horror Story: Apocalypse
Jeff Dunham: Beside Himself (Netflix Original)
September 25th
Abstract Season 2 (Netflix Original)
Birders (Netflix Original)
El Recluso (Netflix Original)
Furie
Glitch Season 3 (Netflix Original)
September 26th
Explained Season 2 (Netflix Original)
The Grandmaster
September 27th
Bard of Blood (Netflix Original)
Dragons: Rescue Riders (Netflix Original)
El marginal Season 3 (Netflix Original)
In the Shadow of the Moon (Netflix Original)
Locked Up Season 4
The Politician (Netflix Original)
Skylines (Netflix Original)
Sturgill Simpson Presents Sound & Fury (Netflix Original)
Vis a vis Season 4 (Netflix Original)
September 30th
Gotham Season 5
Mo Gilligan: Momentum (Netflix Original)
Netflix September 2019 – Departures

What you get to enjoy every month demands a certain sacrifice. No matter how big the names arriving at Netflix are, others are bound to depart. Think of it as a monthly refresh for the streaming giant. This might be quite daunting for subscribers that don't know their way around.
However, I'm here to give you a heads-up so that you don't miss any of the shows and movies that are already existing in your library. Starting September 1st, a lot of titles are going to vanish from your Netflix catalog. Hurry up and start streaming the following before it's too late:
September 1st
2 Fast 2 Furious
A Clockwork Orange
Angels & Demons
Baby Animals in the Wild Season 1
Batman Begins
Battlefield Earth
Californication Seasons 1-7
Eight Legged Freaks
Emma
Ghost Ship
Gothika
Harold & Kumar Escape from Guantanamo Bay
Hercules
High-Rise
Magic Mike
Meet Joe Black
Miami Vice
Monster House
Mr. Mom
Disney's Mulan
Music and Lyrics
Nick and Norah's Infinite Playlist
Revolutionary Road
Stuart Little
Sweeney Todd
Sydney White
The Dark Knight
The Fast and the Furious
The Fast and the Furious: Tokyo Drift
The First Monday in May
The Hangover
September 4th
September 6th
September 9th
Leroy & Stitch
Lilo & Stitch 2: Stitch Has a Glitch
September 14th
Disney's Pocahontas
Tulip Fever
September 15th
Miss Fisher's Murder Mysteries Seasons 1-3
September 16th
Super Genius Season 1
Texas Chainsaw Massacre 3D
September 20th
September 23rd
The Mysteries of Laura Season 2
September 24th
September 25th
September 26th
Bachelorette
Night School
Netflix Content – Global Equality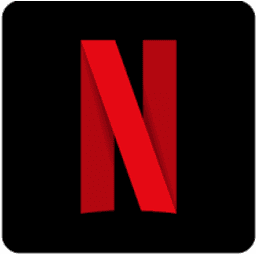 Netflix has become a worldwide hit ever since it's VoD debut. As of 2019, the service has more than 154 million subscribers across more than 190 countries except a few such as China (due to local restrictions). Syria, North Korea, Iran, and Crimea (due to US sanctions). However, just because you have yourself a Netflix subscription, it doesn't mean you're one of the lucky ones.
You see, Netflix's content differs from country to country. It can only show titles permitted to a specific region due to copyright and content distribution clauses. For example, back in November 2018, House of Cards season 6 was missing from Netflix Germany. Even the show's page dropdown list shows only five seasons.
Well, although it was the season premiere, by that time, Sky owned the rights to show it in Germany, despite it being a Netflix original. That's not all; there are a lot of shows and movies that might be missing from your catalog based on your location.
So far, the US has the biggest catalog with more than 1326 TV shows and 4339 movies. That's quite a number if you come to think of it. In the United Kingdom, subscribers will get to tap into almost 542 shows and 2425 movies, which is around half of what the US has to offer. But don't worry, after this part, everyone will get the same Netflix library no matter where they might be.
The Solution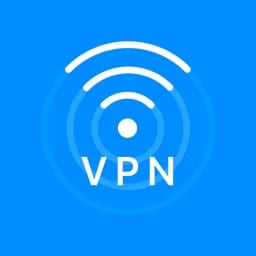 Honestly, I didn't think this was fair, considering you and I are paying pretty much the same price for our subscription. The titles available in certain countries are just not worth the fee, to be honest. However, as I mentioned, there's a workaround that helps you stream Netflix just like any other US resident out there.
All you have to do is use a VPN to change your online location. A Virtual Private Network is an internet tool that alters your IP address and your geo-location to a country of your choosing. Just connect to a server in the region where the Netflix title you want is available and you're there.
Let's say you connected to a United States server. The VPN then reroutes your traffic so that it seems as if you're accessing the internet from America (with a US IP Address). Now, based on that, Netflix will open up a whole new library (taking on the impression that you're in the US). Finally, you can enjoy the best of the streaming service no matter where you are.
Remember, you'll be able to switch between regions, which means that you'll be accessing all sorts of titles around the world.
Which VPN Though?
Now, let's get down to business – choosing the right VPN. According to personal experience, ExpressVPN is the provider you need. It has servers in 94 countries and is able to unblock Netflix. You see, the channel is able to detect proxies and unblockers, which means that some VPNs won't even work.
If you try free VPNs, that's an assured block. But still, some premium VPNs are also victims of Netflix's VPN ban. I'm talking about the self-proclaimed "fastest VPN on the market", IPVanish. I guess it wasn't fast enough to work around the block. Here's what you get when Netflix detects an unblocker tool.
"You seem to be using an unblocker or proxy. Please turn off any of these services and try again."
Please note that ExpressVPN is recommended according to my personal experience. There are more VPNs on the market that can do the same. In case ExpressVPN wasn't the provider you're looking for, here are other top VPNs for Netflix.
Last Updated Yesterday


30-Day Money-back Guarantee
Unlimited Bandwidth
Apps For All Your Devices
24/7 Live Support
Visit ExpressVPN
Netflix and Chill – Signing Off
Plenty of new titles are coming to Netflix just in time for some fall binge-watching. But it can get a bit daunting considering not everyone knows how to keep up with the vast number of upcoming titles. That's why I've presented you with this comprehensive guide with everything coming to Netflix come September 2019.
Skim through and start writing down your queues. Don't forget to use a VPN if the title is not available in your country. If there's anything else you need to know, hit me up in the comment section.