NordVPN vs IPVanish: which VPN service provider should you sign up within 2018? IPVanish and NordVPN are both VPN services that have been known to provide stellar customer service to subscribers who've relied on them for their own VPN protection, and this fact alone makes choosing between either of the two very difficult. If you look closely though, you'll find out that there are some specific differences that may help you decide which of the two services you'll rely on. We're going to try and bring those differences to the fore on this IPVanish vs NordVPN comparison. Hopefully, by the time you're done going through it, you'll know what service works best for you.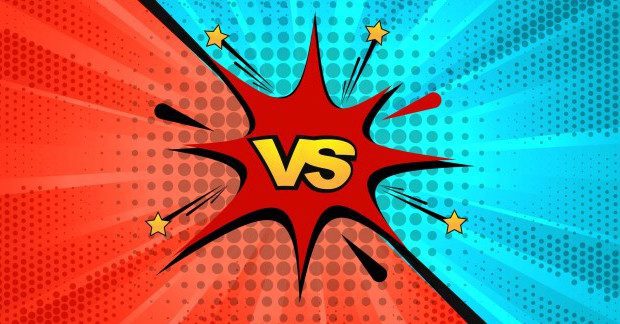 NordVPN vs IPVanish: Pricing
Before we get into the nitty gritty's of the kind of features both services offer, we think it's better if we start with how much it's going to cost you to subscribe to either provider. The price range offered by the two services are pretty similar, though IPVanish comes out as slightly cheaper than NordVPN. NordVPN charges $11.95 a month for the service, while IPVanish only asks for $10. NordVPN has a six-month plan that goes for $7.00, while IPVanish charges $8.99 for a three-month plan. Both services have an annual package that goes for $5.75 and $6.49 for NordVPN and IPVanish respectively.
It is expected that new VPN users who are not too sure about either of the two providers might want to test them out, and that's why they both offer money-back guarantees and free trial periods for their respective users. NordVPN offers a 30-day money back guarantee, while IPVanish only allows for a shorter duration, with their 7-day money back guarantee. You'll only be able to enjoy a free trial if you're an iOS user for IPVanish, but if not, you can turn to NordVPN's free VPN trial that's open for all users.
Overall, if you're that much concerned about price, then we'd advise you go with NordVPN, but only if you're planning to stick through it for the long haul. Its $3.29 a month plan for two years allows you to save a lot of money, and still enjoy the services of a reliable VPN provider.
NordVPN vs IPVanish: Features
The kind of features to be expected from a VPN service will inform a majority of people's decision since they are the main factor that'll determine the standard of service to expect. Here's what we were able to determine:
Software: IPVanish and NordVPN both have well-designed apps that are easy to navigate through, but there have been some incidences where IPVanish has been said to have a number of problems especially with its Mac OS application.
Server Switching

: Both services should allow you to switch in between servers, allowing you to stay with your favorite service.

VPN protocols

: For both NordVPN and IPVanish, you'll get to enjoy encryption facilitated by protocols such as OpenVPN, PPTP, L2TP/IPSec though NordVPN has a slight advantage by offering both IKEv2/IPSec and SSTP.

Streaming Support

: Streamers will be happy to know that NordVPN unblocks a variety if streaming channels including BBC iPlayer, Amazon Prime, Hulu, and Netflix. IPVanish on the other hand also unblocks a good majority of online channels, but they do not unblock American Netflix.

Added Features: IPVanish offers its users a feature that they can't really get anywhere else by including a free NAT firewall for its users and an ability to block LAN traffic whenever you're online. NordVPN has also shown a lot of forethought with its service by configuring it to update its software automatically, coupled with double encryption, and an extra tool dubbed CyberSec that protects from malware.
Performance
In terms of compatibility with other devices, both NordVPN and IPVanish do well in releasing versions of their software that work well with all the popular platforms in the market. These operating systems include iOS, Mac, Android, Windows, Linux and a good number of smart TVs.
Both providers also have large server networks with NordVPN having a slightly larger network of 1,100 servers in 61 countries compared to IPvanish which has about 850 servers. Such large server networks allow for unlimited bandwidth and server switching while providing immense support for streaming and multiple connections. IPVanish allows for up to 10 connections while NordVPN allows 6.
Those that know a few things about VPN services should remain aware of the fact that VPN services will "eat" into some of your Internet speed, but this reduction greatly depends on the provider you choose to work with. In this case, IPVanish seems to have endured the slightest loss in speed compared to NordVPN, but a majority of our test results were more or less inconsistent.
Customer Service
You'll always be able to get in touch with a customer care representative through NordVPN's live chat service, and your email will also get replied to promptly courtesy of their efficient email support. For IPVanish, you'll have to rely on email support solely, as they don't have a live chat service set up.
Pricing & Security
The security levels offered by both NordVPN and IPVanish are simply top-notch, with both providers offering 256-bit AES encryption, internet kill switches, DNS leak protection mechanisms and zero logging policies. You'll also be able to torrent anonymously through both subscribers, though IPVanish may compromise the identity of its users courtesy of being based in the US where strict data rules apply. We concluded that NordVPN has a better advantage simply because of this fact, as they're based in Panama where no such rules apply.
NordVPN vs IPVanish: Conclusion
The results we did demonstrated that both IPVanish and NordVPN are keen on offering a high standard of quality service, so they did perform very well. However, we're able to conclude that NordVPN ultimately takes the prize as the better choice, though by a very slim margin. They have more servers around the world, and their live chat service means you can talk to their customer service team in real time and get your problem sorted as fast as possible. However, if you're looking for a VPN service provider to particularly use with Kodi, IPVanish is the one we recommend.