In today's world, so much content is so easily available through the simple click of a button. As long as you're connected to the Internet, you have access to movies, shows, documentaries, series, music and an endless stream of information available in different formats. For people who normally have a very busy schedule, it can sometimes be difficult to keep up with the different timings that their media gets released. With this kind of problem, you'll need a solution that puts control back into your hands.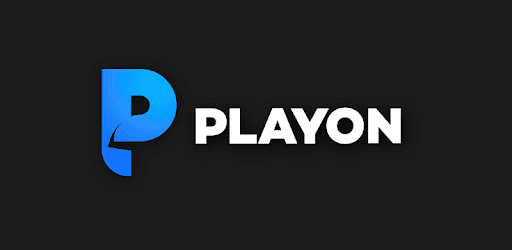 What Is PlayOn?
Launched initially in 2016, PlayOn is more of a cloud-based media server that allows you to record content from your favorite streaming site. We're talking about the likes of Netflix, HBO Now, Amazon Instant Video, Pluto TV, YouTube, and so many others. Having all your content stored in one place also makes things much more convenient. With the PlayOn app, you'll be able to stream your content onto other playback devices or media streamers as well, such as Roku, your Smart TV, Chromecast or the Amazon Fire TV. The content you've recorded can be watched whenever you want, even in the absence of an Internet connection. What's more, you also get to skip ads and go straight to your streaming.
PlayOn has definitely won a lot of hearts with the level of convenience that it affords its users. It provides one of the best ways to manage your media library. The software can be purchased for a one-off fee, and this adds to the invariably more other features that the service can afford you.
PlayOn Apps and Compatibility
For those that are worried about compatibility, PlayOn has a long list of supported devices and platforms. There's iOS, Kindle Fire, Xbox 360, Roku, Chromecast, Windows Phone 8, PS3, PS4 as well as Smart TV. The setup procedure is also simple and direct, as all you'll have to do is create an account and plug and play.
With all the advantages that PlayOn brings you, the one issue that you may have to look for a solution to deal with is geo-restricted content. These are shows and platforms that you're not able to unlock or access solely because of your location. All the streaming platforms you're subscribed to only show content that's available for your region. If you happen to be traveling or based out of the US, UK or Europe, then you're probably missing out on all the good stuff. Is there a way to get access to that kind of content despite being abroad? There most certainly is. All you'll need to do is sign up with a VPN.
Using PlayOn With VPN to Unblock Geo-restricted Content
A VPN or a virtual private network is a service that allows you to access a whole lot of geo-restricted content by hiding your Internet Protocol or IP address. This is the address that your device logs whenever you log on to a certain website. It contains details such as your current location, and sometimes, your identity. To access content that is not available in your location, you'll have to hide your IP address. A VPN helps you to do this by connecting to servers based in different locations. Once you're connected to a server based in the US for example, you'll be able to unblock the content you want because you'll appear as though you're actually there. 
How to Install VPN on PlayOn
The whole PlayOn VPN set up process is pretty straight-forward. It all depends on which device you intend to use PlayOn on. For instance, if you are currently using PlayOn on your laptop, you need to download the VPN on that device as well. Here's how to enable VPN with PlayOn:
First of all, sign up with a VPN provider. I'm currently using ExpressVPN.
Next, download and install the VPN app on the same device you usually use PlayOn on. Android, PC, Mac, iOS, and even FireStick all have VPN applications.
Now, launch the VPN app and connect to a VPN server. The region of the VPN server you connect to will dictate which geo-restricted channels you can access i.e. for American channels, connect to a US VPN server.
Finally, leave the VPN app running in the background and open your PlayOn app.
In terms of recommended VPNs you can use with PlayOn, I suggest trying out ExpressVPN. They allow users to unblock almost all geoblocked channels out there. They also have a 30-day money-back guarantee. So there's no risk in giving them a try.
Best VPNs for PlayOn
To make sure you end up with the right kind of service to facilitate this, we've already come up with a list of the best VPN providers you can use with PlayOn. Have a look at our list below.
1. ExpressVPN
If there's one premium service that we can vouch for in full confidence, it's none other than ExpressVPN. This award-winning service is based in the British Virgin Islands and has more than 2000 servers scattered within over 90 countries. The provider offers 256 bit AES encryption, which is good enough to protect your data & hide it from ISPs. This helps you avoid any form of throttling as you stream. ExpressVPN also has obfuscated servers that you can connect to if you're based in a country that doesn't support VPN use.
The service fully supports OpenVPN, SSTP, PPTP, L2TP/IPSec and IKEv2 as VPN protocols. Once subscribed, you'll also have the option to connect up to 3 devices simultaneously. ExpressVPN is also well known for its top-notch customer care team. In case you encounter any problems, you shouldn't hesitate to contact them through social media, live messaging, ticketing or even via email. ExpressVPN also has a number of additional features such as its split tunneling capability, an automatic kill switch, DNS leak protection and Tor over VPN support. For more insight on how all these work together to provide a decent browsing experience, have a look at our ExpressVPN Review.
2. NordVPN
The final entry on our shortlist is NordVPN. This feature packed provider that is the best to turn to especially if you're unconvinced of the quality of security given by the other providers. To start with, NordVPN offers up to 4000 servers to its subscribers. This means they'll never have a situation where their servers get congested. Its capacity of up to 6 simultaneous connections also allows you to have all your devices protected.
NordVPN also has some security features that you probably won't find with other service providers. One such service is its double encryption feature. On top of your normal 256 bit AES encryption, NordVPN allows you to double the level of protection by routing your traffic through two servers instead of one. The provider also keeps away unwanted ads and malware through its premium Cybersec software. With NordVPN, you'll also get full Tor over VPN capabilities, an Internet Kill Switch, dedicated IP service, and full protection over DNS Leaks. If all this sounds interesting, take a look at our more detailed NordVPN Review and see what this provider can really do for you.
3. IPVanish
IPVanish is one of the best VPN services for PlayOn. The provider has more than 1500 servers within its network; more than enough to keep you well secure and well catered for. IPVanish is also well capable of supporting any other devices you might have. It allows for up to 10 multiple connections for each one subscriber. Security is watertight as well, thanks to 256 bit AES encryption.
IPVanish is well known for the high browsing speeds that it provides. It, therefore, works really well with users who want to stream in HD, as it doesn't make them wait pretty long. Once you subscribe, you'll be entitled to unlimited bandwidth use, as well as zero limits on server switching. This is in addition to the support that the service provides for users that want to torrent. IPVanish promises of anonymous torrenting and also doesn't have any limits on P2P file sharing. For more on what you'll receive once subscribed, take a look at our IPVanish Review.
Conclusion On Using PlayOn With VPN
PlayOn has really been a game changer especially to users who appreciate being able to better manage their content. Those seeking to have a truly global selection of where to source their entertainment can switch things up by subscribing to a VPN. The three services we've described here are more than able to facilitate your connection. With all of them having servers around the world, we guarantee that you'll be left spoilt for choice.