If there's one thing that a majority of users who conduct most of their work online or spend a lot of their time on the Internet have in common, it's their hate for the numerous adverts that pop up either when streaming their favorite show, or when browsing through content from their favorite sites. It can be so annoying to constantly be interrupted with marketing gimmicks that are always trying to promote something that you most likely don't need, or information that you wouldn't really be interested in.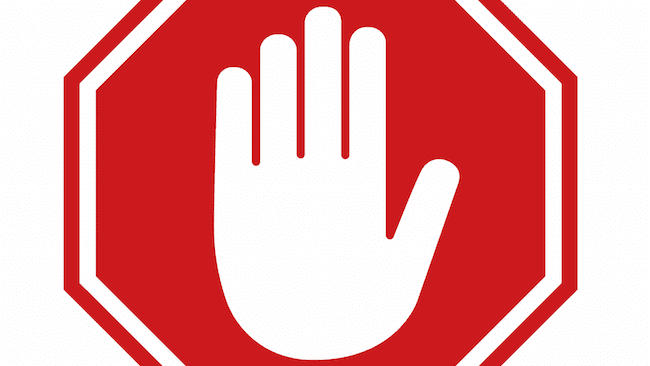 Ads Drive Traffic
It would be wrong to think of them as bots that are just focussed on interrupting your browsing experience, as the truth is that they are the result of an investment by various sites looking to increase their traffic. The chances that you might come across something that you like or are interested in through one of those pop ups is slim, but that's reason enough for the site owners to put up those advertisements.
Are These Ads Malicious?
One unfortunate thing that comes from these ads is the fact that some of them have the potential to infect your PC with things such as malware, ransomware, viruses and a variety of other threats that are sure to cause either loss of data, or intrusion of your privacy. Getting rid of them might even become difficult if you happen to be using one of the services provided by the site that's doing the advertising. This is normally the case when you're using a free version of some software or service, and with almost all services, you're able to put a stop to the adverts by subscribing to the premium package of that service.
If you're however not sure about switching up to the paid for version of your software and want to continue using it's free version, you still have a number of tools at your disposal that you can use to get rid of those annoying adverts.
Preventing Ads & Blocking Pop Ups Through Your Browser
One of the easiest ways of preventing any pop ups from interrupting whatever you're up to online is to get a few things set up through your browser. We're going to take a look at a few of the most popular browsers, and show you what you can do prevent any pop ups from disrupting your browsing experience.
1. Mozilla FireFox
Easily one of the most popular browser in the market today, Mozilla FireFox offers easy options that'll allow you to make your browsing experience a lot more seamless. Here's what you need to do:
Launch the browser.

Open the menu option.

Select "Options".

Open "Content".

You should see the "Block pop-up windows" option. Check it. That's it.
2. Edge
As Windows tries to get it's customers to adopt their new browser, here's what you can do to block any form of pop-ups on Microsoft Edge:
Start by clicking on the Edge app icon.

On the top right corner of the page, click on the three dots, the "…".

Go to "Settings", then "Advanced Settings".

There should be a Block Pop-Ups option. Leave it blue, meaning its enabled.
3. Chrome
Chrome is arguably one of the most widely used browsers in the world thanks in part to the compatibility of the browser with many of Google's online services. Blocking ads and pop ups through the browser is an easy job, where you'll only have to:
Start up the browser.

Open the Menu tab, this should be the three vertical dots.

Click on the "Settings" option.

Then click "Show advanced settings".

Head to the Privacy section.

Select "Content settings".

Then head to "Pop-ups".

Have the "Do not allow any site to show pop-ups" option enabled.

There are also a couple of extensions you could use to do this, such as OpenGoAdblock, Adguard, Adblocker & Pop-up Blocker Pro.
4. Opera
We think it's safe to say that a majority of Opera users happen to be using the service through their mobile phones, but for those that still rely on it when on their laptop or desktop computers, here's the three step process you need to implement:
Go ahead and open the browser.

Navigate to the menu option at the top left.

You'll see a "block ads" option on your list. Make sure to have it enabled.
5. Internet Explorer
If you're still just fine with Window's old Internet Explorer, then you'll need to do the following to put all those ads and pop ups at bay:
Start by launching the browser.

Head to "Tools", but if you don't see it at first, you could press the Alt key for it to show up.

Then select "Options".

Click on the "Privacy" tab.

Look for the Pop-Up Blocker item.

Check the box to "Block Pop-ups" or to "Turn on Pop-up Blocker".
6. Ublock
If you perhaps use multiple browsers and would like to implement a solution that would unanimously deal with all the blocks and pop ups that may be coming up through all of them. Here's what you need to do:
Make sure you're using the latest version of your browser. You can do this through getting an update.

Log on to Ublock's website,

here

.

Download the extension, then launch your browser.

Select one location you'll remember, and select 'Save'.

Run the file that you had installed in your browser.

Then open the browsers you'd installed the Ublock extension.
Using VPNs to Block Ads & Pop Ups
The very same technology implemented through protocols such as OpenVPN, Secure Sockets Layer (SSL) and AES 256-bit encryption makes it possible for a credible VPN service to provide pop up and ad blocking services to all of its subscribers. This means, on top of being anonymous, being able to stream geo-restricted content and preventing both DNS & IP leaks, you'll be able to enjoy seamless uninterrupted browsing regardless of whatever you're up to online. Here are the basic steps to installing a VPN:
Do some research and identify a credible VPN provider. We recommend ExpressVPN, and you can get to see why through our ExpressVPN review.

Download & install the selected VPN provider.

Start enjoying your online experience, free from any adds and pop-ups.
You don't need to configure anything with your VPN service, as it already comes well set up.
How To Prevent Ads and Block Pop Ups
While a lot of online advertisement is bearable, many ads and pops are intrusive and down-right rampant. Luckily you can block these ads and pop-ups by using the instructions we have listed above. There's no need to be bombarded with irrelevant ads whenever you browse the web.