A few to none of you still don't know that Call of Duty: Warzone was launched on March 10th, 2020. You're all excited to get into the battlefield and start shooting right away. But being as advanced as it is, it's still an online game, which is susceptible to lags. There's literally nothing worse than LAGs in Call of Duty that might end your kill-streaks and demote your ranking. Well, I'm a fan of the game and I'm looking for top opponents that don't have any problems to go up against. That's why I came up with this guide. Here's how you can fix Call of Duty: Warzone lag problem.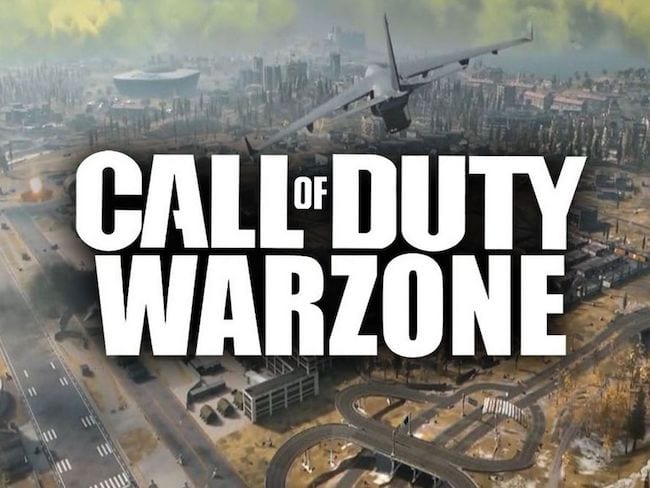 Call of Duty – Lags Ruin the Experience
Lags are not a problem you just encounter while playing Call of Duty. In fact, in any online game, a slow connection might affect it in super frustrating ways.
Imagine yourself in the middle of a multiplayer match and your character gets stuck doing nothing or going back and forth with an unknown destination. That should ruin your gaming experience.
That's not the only type of lag you get. Your connection or device can cause input lag, where the platform cannot keep up with the commands your issuing.
Other than that, your avatar might be stuck in the game while you're being forcefully logged off. If you're using Windows PC, Steam might penalize you for something you didn't even do. If you haven't encountered the problem yet, here's what it looks like.
"Server Disconnected. Connection to this Blizzard game server has been lost. Please exit and try again. Error Code: BLZBNTBGS000003F8."
In Call of Duty: Warzone, a fast connection is required to enjoy the game to the maximum. If lags occur, you'd be losing your killing spree just like that. Heck, you might even get demoted courtesy of glitches and lags.
We don't want that. As a gamer, I know what you're going through. However, a slow connection doesn't only ruin your in-game experience, you might not be able to enter the game, to begin with. Let's take a look at another error you get if your connection is not good enough:
 "Connection Failed. Unable to access online services."
To avoid these problems, I've conducted a few tests. You'd be happy to know that I was able to optimize my CoD gaming experience.
Don't worry, you'll be able to do so as well. Just follow this comprehensive guide and you'll be playing Call of Duty: Warzone lag-free and at excellent speeds.
A Lot of Users Have Been Complaining
After its release, players have been complaining about the significant amount of server lag. That's now been confirmed to have been due to several Distributed Denial of Service attacks (DDoS).
These attacks targeted both Blizzard and Activision. However, the two companies state that they've dealt with them and players can jump back in-game and enjoy. 
Blizzard stated that it has been dealing with such DDoS attacks for quite some time now, with Tuesday, Match 17th, 2020 being one example.
Blizzard recorded more DDoS incidents and acknowledged them via their support accounts. 
"The DDOS attacks against network providers that we were monitoring have ended. If you are still unable to log in try https://t.co/W9Koj6IaqS."
These attacks have happened pretty much every day since, including three days ago on March 21st. 
CoD: Warzone isn't the only game affected by the DDoS attacks. However, that doesn't mean it cannot be avoided, which is mainly the reason for this guide's existence.
Best Way to Fix Call of Duty: Warzone Lags
Latency, also referred to simply as ping, is the amount of time it takes for data to travel between locations, measured in milliseconds. While some help guides may state that there's nothing to do about your ping, I beg to differ.
You can definitely reduce ping if you make use of a Virtual Private Network. Well-known as VPNs, these are cybersecurity tools that help protect your data and allow you to use dedicated servers instead of your ISPs.
By connecting to a server, your data will flow through a private tunnel, getting encrypted in the process and shielded against all kinds of cyber-attacks and prying attempts. Once the data is encrypted and your identity is hidden, you can bypass your ISP throttling habits as its one of the main reasons you get slow connection speeds most of the time.
That's not all. It also protects you from DDoS attacks that have become pretty common in the online gaming world. A VPN hides your location and assigns you an IP address in a country of your choosing. That helps a lot when you're trying to purchase in-game merchandise or access the game in an area where it's not available.
In Russia, PlayStation is not digitally selling the game. So, if you live there, connect to a server, let's say in the US, and the game will be available for purchase.
Here's what a VPN can help you do in terms of getting the most of CoD: Warzone:
Pick a speedy server.
Purchase region-exclusive games.
Reduce latencies and lags.
Bypass ISP connection throttling.
Heightens security and privacy.
Change servers to play with other players around the world.
Fixing the Lag Problem
Now that you know what a VPN is and capable of, let me show you how you can get rid of your lagging problem. First, you need to check your ping.
Activision has made it possible for you to see your ping from within the game. So, before we can do anything, you need to see what your ping looks like first, maybe it's fine for now. We used our PS4 to as an example:
First, launch the game, enter a lobby, and start a match.
Next, click on the Options button and head over to the Settings Menu.
Now, go to Options, literally.
Now, click on Account.
You'll find the latency status on the middle right of the screen.
As you can see, the latency status is quite bad, but we have a fix for it. That's one of the main reasons we came up with this guide in the first place.
The
video
above will give you the same instructions in a more
comprehensive visual process
. Check it out if the steps weren't enough.
Using a VPN
Now that you know your ping, you can do something about it. If it's not what you're looking for, you should follow the steps below:
First, subscribe to a credible VPN service that has fast servers around the world. We're talking about online gaming, so ExpressVPN is highly recommended.
If you're using Windows PC, you can download their dedicated client on your device. As for those playing CoD on their Xbox One and PS4, you should install the VPN on your router as its not compatible with your console.
Now, sign in with your account and connect to a server located close to your location.
Once the connection takes place, check your Ping status again.
You'll notice that your ping time is reduced.
In case ExpressVPN wasn't what you're looking for, you can always use one of these top VPNs for Call of Duty: Warzone. They're very reliable, fast, and they offer the best security in the industry as well.
If you're looking for a faster connection, you can always change the DNS servers on your platform. It's quite easy if you already know your way around it. In case you don't, here's a couple of guides to help you through it:
A VPN Isn't Enough? Here are a Few Tricks
A VPN can do a lot to improve your gaming experience, but can it do it alone? What would you say if I tell you that you can as well help out during the process? Yeah, it's true. There are a couple of tricks you can use to optimize your device's performance. Let's take a look:
Adjust visual settings in CoD's options.
Get the latest Nvidia or AMD drivers.
Check with your ISP for special gaming pools assistance.
Deactivate Wi-Fi on other devices that might be hogging the connection.
Use a wired connection instead of Wi-Fi.
Your device might have apps running in the background. Make sure you close them all to save up on RAM.
Pause all the downloads that might be undergoing on your device. That goes specifically for PS4 and Xbox as updates are frequent.
Your controller is preferred to be wired as connected directly to the console instead of Bluetooth. If you notice, professionals always use wired connected controllers, mouse, and keyboard. That improves input lags.
CoD: Warzone Lag Problem Fixed – Final Thoughts
The game is amazing. Activision added extra features for anyone to enjoy. However, you can enjoy it to the max if lags keep occurring. That's why I came up with this guide, in the first place.
You now have the means to play the new CoD game without a hitch in the road. Go ahead and shoot them all. If you have any more tips to add, please share them in the comments below.