Are you ready for probably the most exciting two minutes in sports? If so, then all the horse racing action is happening on May 6th, 2023, when the 149th Kentucky Derby commences. NBC Sports is broadcasting the legendary race in the United States. But what about the rest of the world?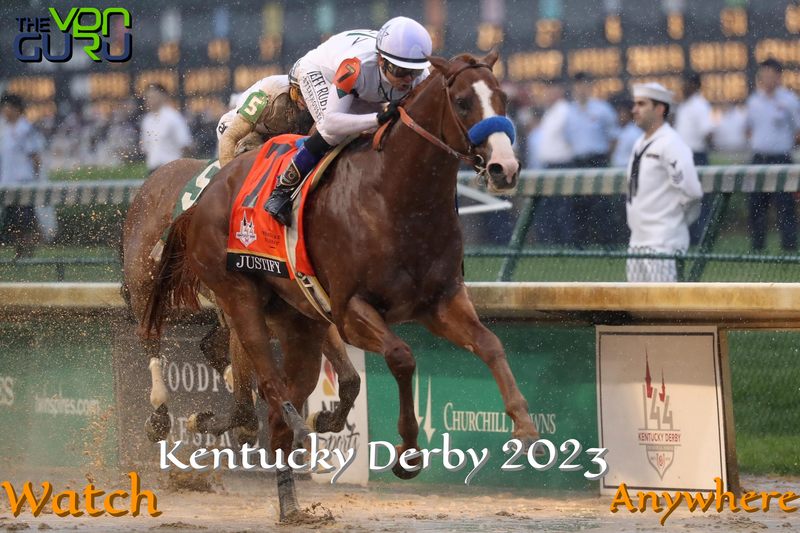 When it comes to streaming, NBC Sports only has the right to air its content in the US. That's due to geo-restrictions. But that doesn't have to be the case anymore.
We've done this countless times before, and we're here to do it again. If you want to watch the 2023 Kentucky Derby in your region, make sure you give this comprehensive guide a quick read.
Kentucky Derby 2023 Live – Quick Guide
Time needed: 4 minutes
It only takes you a couple of minutes to get the job done. All you need to do is follow the steps below, and you'll be watching the 149th Kentucky Derby in no time:
Subscribe to a VPN service provider.

Make sure it has speedy American servers. If you can't find any, we recommend using ExpressVPN.

Download and install the VPN application.

You can get the VPN client on Android, iOS, PC, or Mac.

Sign in with your credentials.

Submit your username and password.

Connect to an American server.

This process will grant you a temporary US IP address.

Launch NBC Peacock's website or app.

Sign in with your Peacock TV account.

Watch the 2023 Kentucky Derby anywhere.

Enjoy one of the best horse racing events wherever you may be.
Kentucky Derby 2023 Live – Full Walkthrough
But wait! There's more. You can easily watch the 2023 Kentucky Derby by following the steps above. However, we have a lot of additional information we'd like to discuss. You can give them a quick read below:
The Requirements
To stream the 149th Kentucky Derby outside the US, you'll need all of the following:
An NBC Peacock subscription.
A cable subscription (If using NBC Sports).
A VPN subscription.
An NBC Peacock compatible device.
NBC Peacock: A US-Only Channel
Even since its launch, NBC peacock gained a lot of popularity in the United States, especially after acquiring the rights to everything the WWE Network had to offer in the country.
As of January, the channel had 9 million subscribers. We definitely see it going beyond that in the near future, practically due to the fact that it offers content no other channel does.
NBC Peacock is the sole broadcaster of the 2023 Kentucky Derby, but unfortunately, it only allows those residing in the United States to stream the race.
You see, Peacock TV applies geo-blocking, where it examines your IP address to determine where you originally are trying to access its service.
If that country is not the United States, you'll be instantly blocked as you'll be approaching the channel with a non-US IP address. You'll get the following error message instead:
"Sorry, Peacock is not yet supported in your region [OVP_00012]"

While this is the fate of everyone who tries to access NBC Peacock from abroad, the steps above will definitely change that. Just follow them carefully, and you'll unblock NBC Peacock anywhere.
What A VPN Does!
A VPN is an online tool that helps enhance your privacy and security while browsing the web. When you connect to a server, the VPN will encrypt your data, making it next to impossible for anyone to intercept and decrypt it.
Moreover, once the connection is established, the service hides your real IP address and replaces it with a temporary one based on the server's location.
Not only does this anonymize your internet browsing, but it also allows you to access geo-restricted content in that region.
For example, if the server is based in the United States, you'll receive an American IP address. With that, you'll be able to access the likes of US Netflix, Hulu, and of course, NBC Peacock.
Not Any VPN Cuts It
With so many VPNs on the market, one would wonder which provider to choose. We're here to narrow down your research.
First, you must stay away from free VPNs. They're not reliable, and they're definitely not as safe as they claim to be. They do sell your data to third-party entities in exchange for some sort of revenue.
How else do you think they pay for what they offer? Not that they offer much! Aside from that, they won't be able to unblock NBC Peacock. According to our tests, even top premium services fell short. This is what you get if the VPN is not credible enough:
"Sorry, accessing Peacock through a VPN is restricted. (OVP_00013)"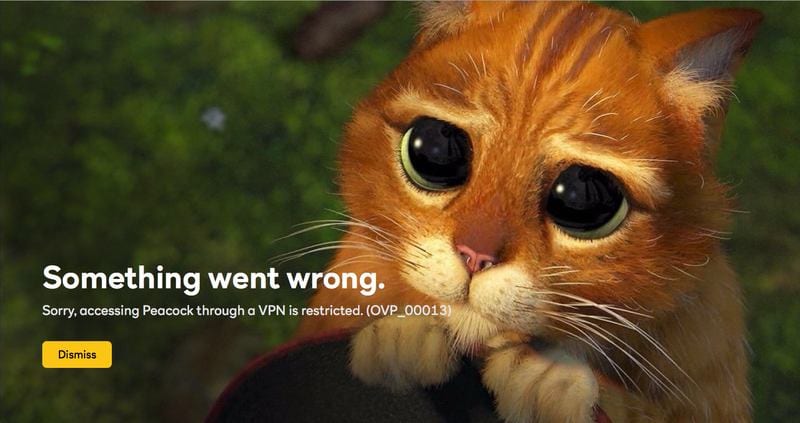 We've tested dozens of VPNs, and only a couple showed great results. Our top recommendation for streaming the 2023 Kentucky Derby would be ExpressVPN.
It has blazing-fast servers in the US as well as over-the-top security/privacy features. Give it a try – you have a 30-day money-back guarantee. If the provider didn't turn up to be what you're looking for, check out the top alternatives in the table below.
Kentucky Derby 2023 – FAQ
Do you want to know more? Make sure to check the following section for additional information:
When Will The Kentucky Derby Take Place?
The race is set to take place on the 6th of May, 2023.
Can I Watch The Derby for Free?
It's not technically free, but if you have a valid US cable subscription, you can sign in to NBC Sports and stream the race.
The three-year-old Thoroughbreds will race at a distance of 1+1⁄4 miles.
Who Are the Leading Contenders?
The leading contenders in the 148th edition of the Kentucky Derby Are:
Forte
Instant Coffee
Curly Jack
Blazing Sevens
Jace's Road
Red Route One
Victory Formation
Dubyuhnell
Practical Move
Lugan Knight
Two Phil's
What Devices Can I Watch NBC Peacock on?
You can stream the race live on Peacock using the following devices:
Apple TV
PC
Mac
Chromecast
Roku
PlayStation
Xbox
Android
iOS
Fire TV
Kentucky Derby Live – Final Words
The race commences on May 6th, 2023, and it's going to be an epic one. Now, you won't miss the race as we gave you all the tools to watch The Kentucky Derby live.
Who do you think will win? Will Epicenter score another title and add it to its collection? Let us know in the comment section below.