How to Watch the 2020 Super Bowl Live Online
|
It's that time of the year where millions of people tune in and watch the most prestigious event in NFL history, the Super Bowl. Last year, more than 103 million watched the championship game between Los Angeles Rams and the New England Patriots, and that's the lowest in almost a decade. On February 2nd, 2020, the 54th Super Bowl is coming to the Hard Rock Stadium in Miami Gardens, Florida. Now, not everyone can visit the city of Atlanta. Therefore, here's everything you need in order to stream Super Bowl LIV live anywhere.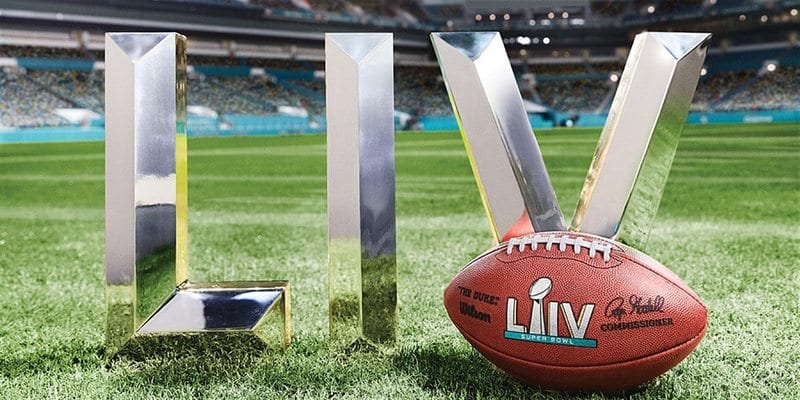 Super Bowl 2020 Live Anywhere – Content Index
The San Francisco 49ers will go head to head Kansas City Chiefs on February 2nd, 2020. Live streaming is available all over the world and we have everything you need to know about it. Here's a quick overview:
The 2020 Super Bowl – The Streaming Options
The Super Bowl is one of the most-awaited events in the world. It's very popular that it went international in terms of broadcasting. You'll find several channels across the globe with the rights to air the championship match, along with its prestigious Half-Time Show.
In this guide, we've listed a couple of TV channels in different regions, so that most, if not all of you can enjoy watching the 54th Super Bowl. Here are all the details:
Super Bowl LIV in the United States

The NFL has three simultaneous broadcasters in the United States. However, with a deal between them, Fox is going to be airing this year's Super Bowl.
We don't know if CBS or NBC will be taking on the upcoming competition next year.
Fox's last Super Bowl coverage was back in 2017. The channel drew more viewers than the CBS broadcast did last season.
According to Nielsen, Fox drew almost 111.3 million people. If we speak of numbers, this is quite a massive total. Now, Fox hopes to repeat these results in 2020.
In fact, Fox Sports is available in more than 83.3 million pay television households, which translates to almost 90% of American households with cable.
It's quite easy to stream the championship match using Fox Sports. First, you need to have a valid cable subscription to one of the following:
AT&T U-verse
Xfinity
Cox Communications
DIRECTV
DISH
Optimum
Spectrum
Frontier, and more
Second, pick your streaming method. You can use FOXSports.com or the FOX Sports and FOX NOW apps. This year, the Super Bowl LIV will be available on devices in 4K quality and Standard Dynamic Range.
In case you don't know, Fox Sports can be streamed on the following devices:
AppleTV (tvOS 12 or above)
Roku
Amazon FireTV
Android TV
Xbox One
Samsung Tizen Smart TVs
iPhone / iPad (iOS 11 or above)
Android Phone/Tablet (OS 5.1 or above)
Computer (various browsers)
A Kodi User? You Have a Way As Well
If you're a Kodi user, you can easily get the Fox Sports Go add-on and stream the 2020 Super Bowl live online. You'll also need a valid cable subscription to use it.
As for how to install the Fox Sports add-on, the steps below will show you everything you need:
Activate the Kodi App.
Go to Kodi Add-ons.
Select on Install from Repository. You'll find it in the My Add-ons section.
Click Kodi Add-on Repository.
Choose Video Add-ons.
Navigate to the "F" section and click on Fox Sports Go.
Now, select the Install button on the bottom right corner of the screen.
Go back to Kodi's home screen and launch the application.
Now, the add-on will ask you to visit Fox Sports Go's website and sign in with your provider. After that, it'll request a code the add-on provides.
Finally, stream the 2020 Super Bowl live.
As we mentioned, the process is quite simple. However, it only works in the United States. If you're abroad, geo-restrictions will take place, and you'll be blocked from using the Live or on-demand Fox feature.
Fox Sports – Without Cable
While having a cable provider unlocks a wide variety of streaming options, those who have cut the cord also have their ways to watch the event live online without settling for long term deals.
There are top US-based streaming services providing an alternative. They do offer Fox Sports as one of the channels and also allows you access to a wide range of other content and channels for you to enjoy if you subscribe. Here are a few that offer not only Fox sports, but also CBS and NBC.
Hulu + Live TV $54.99 per month.
YouTubeTV $49.99 per month.
DirecTV Now $50 per month.
FuboTV $55 for the first month.
Sling TV Blue $25 per month.
All of the channels mentioned above will help you watch the 2020 Super Bowl without the need for a cable subscription. So, if you've joined the cord-cutting revolution, you won't be missing the championship game.
NFL Final – UK Streaming

Those who live in the UK have a free-to-air channel to stream the Super Bowl on. We're talking about none other than BBC iPlayer, the streaming giant in the country that has more than 356 million requests per month.
BBC is one of the world's oldest broadcasting organizations. Using their website or app, users can stream a wide variety of content, including movies, TV series, and sports.
As of September 2016, a TV license is required by the channel. Moreover, the BBC announced that users are required to sign in with their BBC ID account to get a hold of specific content.
But let's face it, almost everyone in the United Kingdom has a TV license, so there won't be any problem in that department. BBC took on the broadcasting rights five years ago, and we don't see it going anywhere in the near future.
So, if you're living in the country, get ready for February 2nd, 2020 as now, with BBC iPlayer, you can stream the 2020 Super Bowl live on:
Mac
iOS
Roku
PC
Amazon Fire TV
PlayStation
Apple TV
Xbox
Android
Chromecast
Super Bowl LIV Live in Canada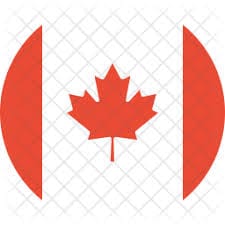 NFL fans in the Canadian district can tune into the game live on none other than CTV. The channel offers coverage of a wide range of news, sports, entertainment programming, and information.
Those who don't want to watch the game on TV can use the CTV Go app, which is a video streaming service that grants you access to the best live and on-demand content in Canada on several platforms.
CTV's channels have reached 20 million Canadians on average on a weekly basis, which tells you how popular the channel is in the region. However, just like in the US, CTV requires a cable subscription to operate. You need a cable contract with one of those TV providers. Note that there are more available on the channel's website:
Bell Media
EastLink
Rogers
So, if you already have a cable subscription, you can stream the epic clash between San Francisco 49ers and Kansas City Chiefs live on:
PC
Mac
iPhone
iPad
Android
Apple TV
Samsung Smart TV
Xbox One
Stream in Canada Without Cable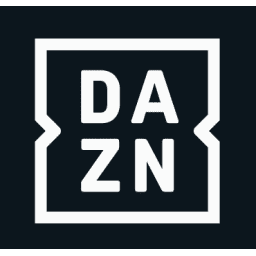 A cord-cutter? Well, you also have a way to stream the finals using one of the most popular sports channels in the world, DAZN.
The service launched a couple of years ago, and now, it covers 9 countries around the world.
However, each country has its own catalog of sports. For example, the NFL is not available in all of the nine countries, but in Canada, it is. You don't need a long cable deal, you just sign up, and that's it.
In Canada, DAZN costs you $20/month and $150/year. That's not all. The streaming giant also allows new subscribers to benefit from a 30-day free trial, which means if you subscribe now, you'll be watching the 2020 Super Bowl for free.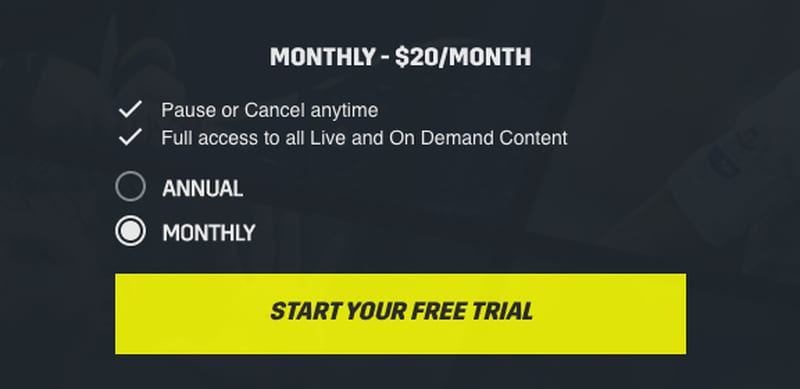 Now, with a valid account, you can join DAZN's 8 million subscribers and watch the 2020 Super Bowl live on:
Mac
Chromecast
Roku
Apple TV
FireStick
Smart TVs
PlayStation
Xbox
San Francisco 49ers vs. Kansas City Chiefs in Australia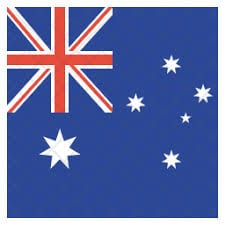 Channel Seven, the one and only free-to-air home of the NFL in Australia, announced that it will be broadcasting the 2019/20 NFL season along with the Super Bowl.
The channel was only able to showcase two games per week, but for sure, it will be airing the Super Bowl live on its platform.
The service is the second-highest rated television network and primary channel in Australia.
With its 7Plus online service, you can tune in to your favorite movies, series, and sports, live or on-demand, with ease.
Any content you wish to view using 7Plus will be available in HD. That way, you'll get the best quality while watching the best NFL event in the world.
As we mentioned, Channel 7 is completely free, and Australians can view its content without paying a dime. However, being free doesn't mean that it lacks some features in certain departments. 7Plus is available on a wide range of devices, including:
Android
iPhone
iPad
Apple TV
Windows PC
OS X Mac
Samsung Smart TV
Xbox
PlayStation
Chromecast
Kayo Sports
Another choice for the streamers in the land down under would be none other than Kayo Sports. Although it's not free, users can utilize its 14-day free trial, which allows you to stream the 2020 Super Bowl at no cost if you subscribe just before the event kicks off.
Kayo offers live NFL streaming on various streaming platforms. The channel gets sports streaming from several channels it's already affiliated with. We're talking about the likes of Fox Sports, ESPN, beIN Sports, and Racing.com.
As of November 2019, Kayo recorded over 443,000 subscribers, of which 402,000 were paying. So, we can guess that the other 41,000 have used its free trial by that time.
The service is not expensive at all. All you have to do is pay $25/month for its basic plan and $35/month for its premium one.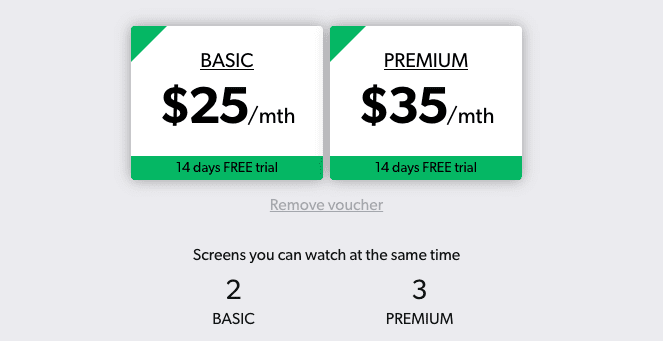 Kayo has secured several sports rights along the way. According to Kayo Sport's official website:
"Watch the 2019/20 NFL Season with ESPN on Kayo. Stream an average of 5 games Live & On-Demand each week plus every game of the Postseason including Super Bowl LIV. Games are available On-Demand for 72-hours."
If you're interested with what the channel has to offer, create an account, and you'll be watching the 2020 Super Bowl on the following devices in no time:
Mac
Windows PC
Android
iOS
Chromecast
Apple TV
Smart TVs
As for gaming consoles, their official website states that they're working on providing a dedicated client for PS4. No further information has been announced, but for now, we guess the aforementioned devices should do.
Stream the 2020 Super Bowl in Germany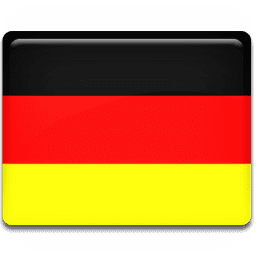 DAZN was a small streaming service that shows events hours after they conclude. Now, dubbed as the Netflix of Sports, the service has become one of the biggest channels around the world, especially in Germany.
As we mentioned above, DAZN is available in nine countries, each one with a different set of content to tap into. In Germany, the NFL is part of DAZN's broadcasting rights, which makes it so much easier for users in the region to watch the Super Bowl.
Aside from its cheap subscription, we can all agree that the best thing about the channel is probably its 30-day free trial. You can literally watch whatever you want for the first month without spending a penny.
That means German streamers can essentially sign up before the Super Bowl, watch the big game, and then cancel their subscription.
However, we don't suggest that, as you'll be getting dozens of other sporting events for just a small fee. In Germany, DAZN costs around €11.99/month.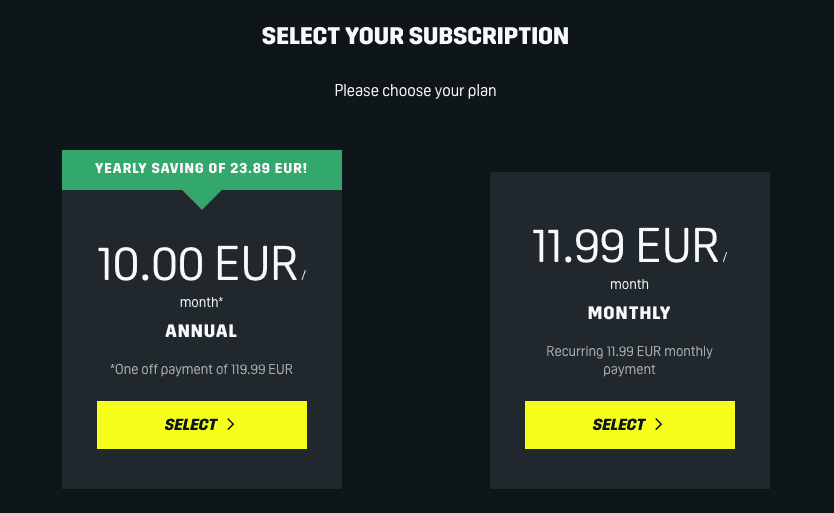 Also, DAZN is well known for its device coverage. It has applications on almost any device available in a single household. So, get yourself a subscription and you can watch the 2020 Super Bowl in Germany using PC, Mac, FireStick, Apple TV, Chromecast, Xbox, Roku, PlayStation, Android TV, iOS, and Android.
The 2020 Super Bowl – Streaming Channels Overview
We've already stated the top channels around the world that are airing the Super Bowl on February 2nd, 2020. However, there are other channels available as well in other countries. Below, you'll find a quick look at each Super Bowl Channel around the world. Check if yours is listed among them:
Stream the 2020 Super Bowl Anywhere
In case you didn't know, the channels mentioned above are only available in their respective countries. If you live outside them, you won't be able to access their content.
These channels examine your IP address once you visit their website or launch their app. If you don't have a valid IP in their region, you're getting blocked.
But there's a workaround that can spoof your location and make you appear wherever you want on the map. It goes by the name of a Virtual Private Network.
When you connect to a VPN server, your data will get encrypted and your IP address will be cloaked. Then, the VPN will assign you an alternate IP based in the country where the server is located.
In other words, you'll appear as if your browsing the web from that region, granting you access to anything restricted to the territory.
The Steps
To unblock the channels on our list and watch the 2020 Super Bowl Live, this is what you need to do:
First, sign up with a VPN provider. We highly recommend ExpressVPN.
Download and install their dedicated client on your device.
Sign in with your VPN credentials and navigate to the server list.
Connect to a server according to the channel you wish to use:

US server for Fox Sports Go.
UK server for BBC iPlayer.
Canadian server for CTV or Kayo Sports, etc…

Launch the channel's website or app.
Stream the 2020 Super Bowl wherever you are.
ExpressVPN is one of the top providers in the world. It has more than 2000 servers across 94 countries as well as the latest military encryption techniques.
Moreover, the service offers you a 30-day refund policy in case you wish to test out the features risk-free. However, as grand as it is, it's not the only one capable of fulfilling the task. Here are the top VPNs in the world.
Last Updated Yesterday


30-Day Money-back Guarantee
Unlimited Bandwidth
Apps For All Your Devices
24/7 Live Support
Visit ExpressVPN
The 2020 Super Bowl – What We Know So Far
On February 2nd, 2020, the San Francisco 49ers will go head to head Kansas City Chiefs live at the Hard Rock Stadium in Miami Gardens, Florida.
Up till now, the Super Bowl has been hosted by South Florida eleven times. On the other hand, this year will mark the Super Bowl sixth appearance in the Miami Gardens.
The 2020 Super Bowl has announced its officials. You can find the list below:
Referee: Bill Vinovich (52)
Umpire: Barry Anderson (20)
Down judge: Kent Payne (79)
Line judge: Carl Johnson (101)
Field judge: Michael Banks (72)
Side judge: Boris Cheek (41)
Back judge: Greg Steed (12)
Replay official: Mike Chase
Replay assistant: Marv LeBlanc
Alternates:

Referee: John Hussey
Umpire: Bryan Neale
Shortwing: Tom Stephan
Deep wing: Jimmy Buchanan
Back judge: Greg Wilson
As for the commercials, they're going to be announced on the same day. The 2020 Super Bowl commercials are considered as one of the most expensive in the world. CBS charged $5.1 to $5.3 million for 30 seconds commercial in last year's Super Bowl.
This year, Fox charged $5 million and $5.6 million for 30 seconds of commercial time during Super Bowl LIV. Not to mention the promos and TV spots we'll be getting though out the game.
The Half-Time Show
The NFL Final is grand and all, but some viewers are just there to see the Half Time Show. We can't argue with that as it includes the top performers in the world.
In 2019, the half-time show was considered one of the worst in NFL history in terms of viewership. Maroon 5's appearance as the headline saw some mixed responses from audiences at home. There was some disappointment from their detractors.

The Half Time Show is a badge of honor for playing the show, as NFL only chooses some few renowned musicians in the show, such as Michael Jackson, Beyonce, Lady Gaga, Madonna, and more. Each artist will play a 15-minute medley in the middle of the football match.
This year, Jennifer Lopez and Shakira will headline the show. So, you can tell how exciting this event will be. If Shakira can get the FIFA World Cup audience off their seats, imagine what she can do in the Super Bowl.
Also, let's not forget about the legendary Jennifer Lopez. Her stage presence is enough to light up the stadium, let alone her performance. Lopez confirmed that she and Shakira have been practicing their own songs separately, but they will definitely do something together as well. If that's not exciting, we don't know what is.
Super Bowl 2020 Live Streaming – Final Thoughts
In the era of the internet, streaming the 2020 Super Bowl has never been easier. You have several options to do so no matter where you reside.
This guide has all the information you need. Check the channel list, make sure that your country has an official broadcaster, and stream the 2020 Super Bowl anywhere. If you have any more questions, please drop them in the comment section below.