How to Watch UFC 254: Khabib vs. Gaethje Live Online
|
Back in September 2019, Khabib defeated Dustin Poirier at UFC 242 after an epic battle. The undefeated Eagle was supposed to headline UFC 249, but due to COVID-19 lockdown complications, he had to pull out. Now, there's a bright side to that. On October 24th, 2020, we're getting a Unification Lightweight title fight between Khabib Nurmagomedov and Justin Gaethje at the Flash Forum on Yas Island, Abu Dhabi, United Arab Emirates. The stadium is a regular hosting venue for fights during the lockdown, but there are many ways to stream the fight all over the world. So, without further ado, here's how you can watch UFC 254 live anywhere.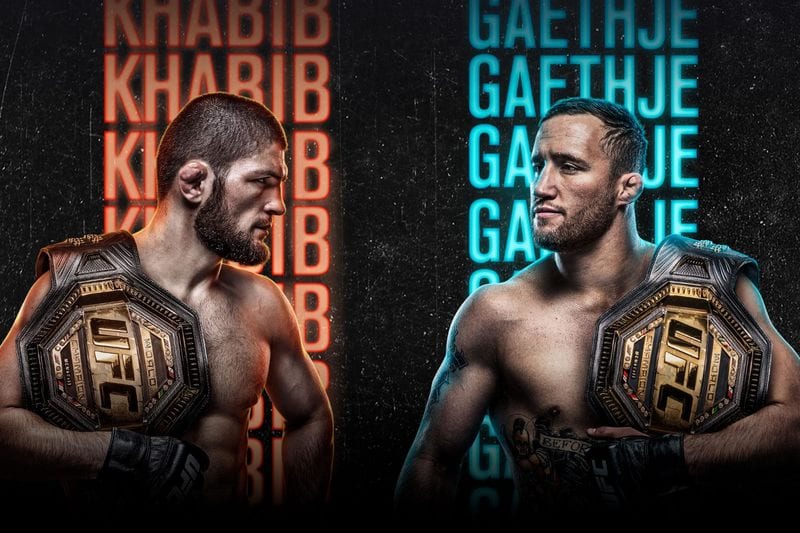 UFC 254: Khabib vs. Gaethje – Content Index
Let's face it. The upcoming UFC event on October 24th, 2020 is everything we're looking for in terms of MMA action. If you don't want to miss a punch, kick, or submission maneuver, learn how to stream UFC 254 live anywhere in this comprehensive guide.
Stream UFC 254 Live Anywhere
Ultimate Fighting Championship is the most popular combat sport in the world. In fact, studies show that there are over 300 million fans worldwide waiting for each fight to come their way.
We have to ask: How can so many fans watch UFC Fights? That's simple. UFC has broadcasting rights in over 165 countries, with an estimated broadcast reach of 1.1 billion TV households.
Yeah, that's how big UFC is. However, some fans still don't know their way around as they don't know where they can stream big fights like the upcoming one between Khabib and Gaethje. Therefore, it's up to us to enlighten them. Here's where and how you can watch UFC 254 wherever you may be:
The United States

We all know that back in the day, UFC Fight Pass was the best way to stream UFC events. However, almost a year and a half ago, UFC has found homes in major broadcasting channels all across the world.
Now, UFC's home in the United States is none other than ESPN+, which took the rights from Fox's grasps a while ago, despite now being both owned by Disney.
We know that most UFC fans would say that they'll try to get the fight through UFC's own "Fight Pass," but unfortunately, that's not possible.
UFC Fight Pass will be blacked out on October 24th, 2020, which means that the main card won't be available for live streaming. We went ahead and checked the official website, and all we found was the prelims and the press conference.


There was no mentioning of the Main Card anywhere, which is due to the fact that ESPN+ holds the rights to it. ESPN+ has millions and millions of subscribers in the country. To be exact, there are more than 6.6 million subscribers.
ESPN+ is a great way to stream sports as it doesn't require a cable subscription – unlike its counterpart ESPN. But when it comes to UFC Fights, an extra fee should be paid since, just like Fight Pass, they're Pay Per View.
ESPN Plus' Subscription
In other words, aside from the ESPN+ subscription, they'll be able to purchase each UFC PPV event for $64.99 by itself. However, new customers will benefit from a huge deal. If they're subscribing for the first time, they can pay $84.98 and get UFC PPV 254 and an ESPN+ annual subscription that auto-renews at $49.99 per year.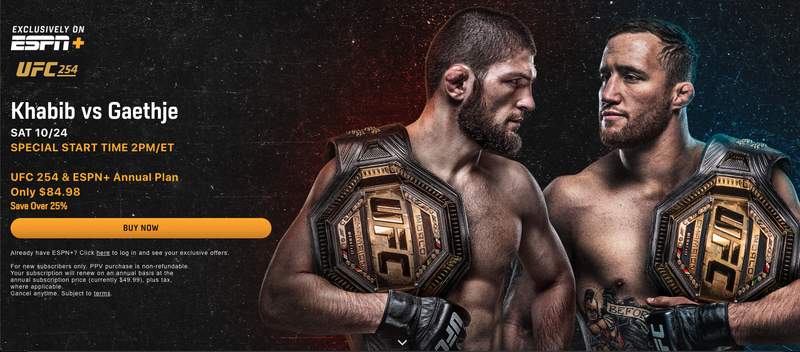 A monthly pass with ESPN+ costs $5.99, which is a great price. However, for $12.99/month, users can get a 3 in 1 deal, gaining access to Disney+, Hulu, and ESPN+ at once.
Finally, we have to state the unfortunate. ESPN+ used to offer a 7-day free trial to new customers. But ever since early 2020, the offer was removed. The prices are still very cheap and affordable, and ESPN+ is the only home for UFC in the US.
Once users subscribe to the channel, they'll be able to stream UFC 254 live on PlayStation, Apple TV, Roku, iOS, Android, Chromecast, PC, Mac, Xbox, and FireStick.
The United Kingdom

In the United Kingdom, streaming UFC fights is a lot easier than doing so in the United States. Fans in the country can use two methods to watch the events, but both methods rely on one channel, BT Sport.
In the past, Bt Sport used to offer UFC as Pay Per View, which costs a lot of money. Now, the channel wants to make amends with its customers, offering such fights at no extra charge.
First, we have to note that UFC 254 will most likely be broadcasted on BT Sport 1. Now, we have to state how users can get the channel. Those who already have BT Broadband can add BT TV and Sport to their existing contract for a small fee of £15.00 per month.
For a wider channel expansion, they could pay an extra £40 per month for the 'Big Sport' package, gaining access to BT Sports and 11 Sky Sports channels via Now TV pass.
As for those who decided to cut the cord, BT Sport has finally launched a separate subscription method that requires no cable contracts or long term deals.
With BT Sport Monthly Pass, users get instant access to the BT Sport app with all four BT Sport channels for just £25. This is exactly what UFC fans in the UK have been seeking for a long time.
Once you get an account, you can stream the upcoming UFC event on PC, Mac, iOS, Android, Chromecast, Samsung Smart TV, Xbox One, Apple TV, Android TV, NOW TV devices, Amazon Fire TV devices, Roku players, and Sony PlayStation 4 using the BT Sport App.
Canada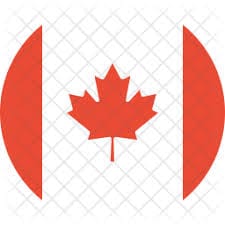 If you live in Canada, you have tons of ways to watch UFC events depending on which one you prefer or have. First, let's talk about those with a cable subscription.
Big fights like this event of UFC will be available as a PPV option by most major cable providers. We're referring to the likes of Bell, Rogers, Shaw, Telus, and Eastlink.
Fans should expect to pay around $64.99 for the privilege. The process is simple. All they have to do is purchase the event through the website and tune in to the dedicated channel on their provider's application or receiver to stream it.
For example, with Bell, users should first pay the $64.99, and when the fight is due, they should use their Bell Fibe TV to tune in to channel 994 to watch it. There are other ways to stream it – users can find the details on Bell's website.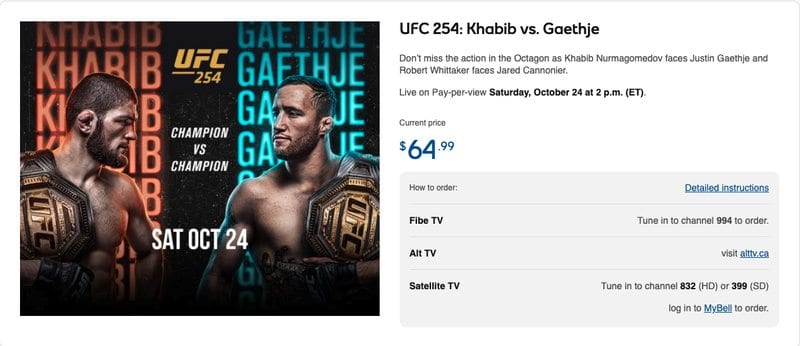 The same process should be done with all other major providers. Now, another way to stream a chunk of the event is with TSN. This service only shows prelims. So, for those who are looking for the big fights, this won't be our recommendation.


f that's ok with you and the undercard is enough to fill your weekend with the MMA action you need, you can watch TSN on Android, iOS, PC, Mac, Xbox One, Apple TV, and Samsung Smart TV. 
Finally, there's UFC's own Fight Pass platform, where you can purchase the even as PPV. First, you have to subscribe to Fight Pass for only $9.99/month and $95.99/year.

After that, purchase the PPV event, and then you can stream it on a wide range of devices such as Amazon Fire TV, Mac, Apple TV, Smart TV, Roku, Chromecast, Windows, Android, or iOS.
Australia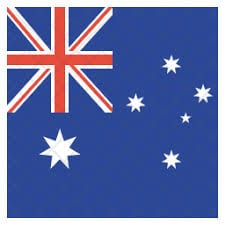 In Australia, streaming UFC events is quite an easy task since, just like in Canada, there are several ways to do so. First, let's talk about Main Event, which doesn't only allow users to watch UFC fights; it offers other sporting big events such as boxing, Impact Wrestling PPVs, WWE, and even concerts.
All that a user has to do is pick the event once it's available and purchase it. That, of course, is only possible if the user is subscribed to Foxtel or Optus. And let's face it, most Australians are subscribed to either one of these providers.
By the time of writing, Main Event doesn't have the UFC 254 event for purchase yet on its website. However, since day 1, UFC events stood at $54.95, which is probably what the upcoming one will cost.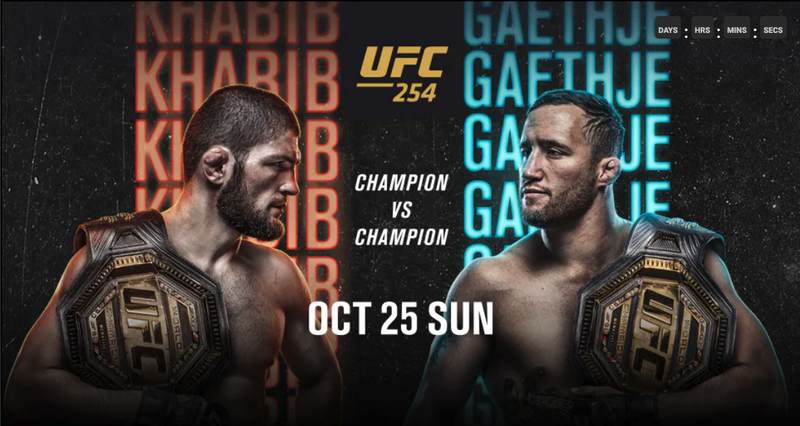 Now, once you purchase a certain event, in today's case, UFC 254, you can watch through the following:
Foxtel: PC, Mac, Android, PlayStation, Smart TVs, iOS, and Chromecast.
Optus: Android, iOS, PC, Fire Stick, Android TV, Apple TV, Chromecast, Mac, and Xbox.
That's one way to do so. Other users can watch UFC Early Prelims on Kayo Sports, but the big bout will be missing. It's not recommended, but we're stating options.
Finally, there's UFC Fight Pass, which is also a great way to stream PPV fights. In Australia, a subscription to Fight Pass will cost you AU$10.99/month and AU$104.99/year.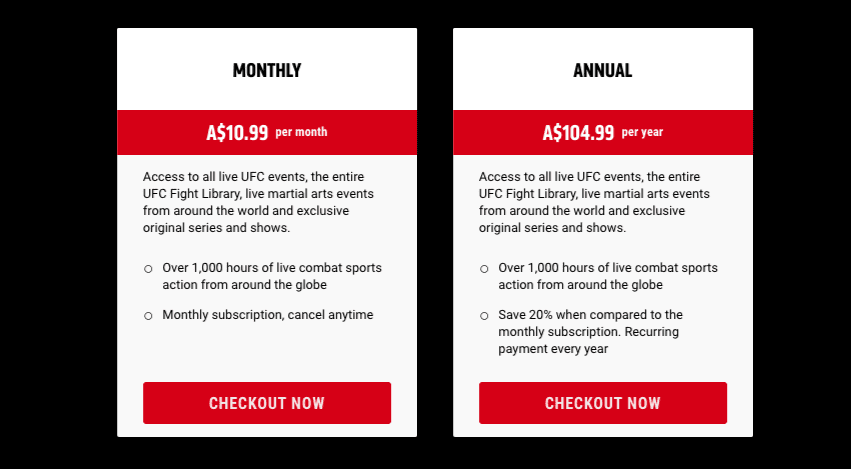 With a single subscription, you get access to over 1000 hours of live content and exclusive original series/shows. And just like in Canada or anywhere else in the world, Fight Pass is available on Chromecast, Amazon Fire TV, Mac, Apple TV, Smart TV, Roku, Windows, Android, or iOS.
Germany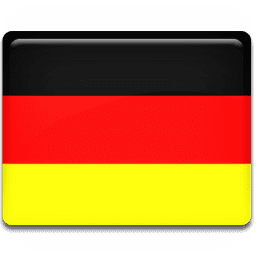 Now, we head over all the way to Germany, where one of the biggest sports channels exist, DAZN (Da-Zone). This service did start small, but now, it has over 8 million subscribers.
The number won't stay like that forever as DAZN is hell-bent on adding as many sporting events as possible, attracting millions more to its streaming service. 
Aside from UFC, DAZN is probably the one-stop channel for all Bellator events. It's also the only channel that broadcasts all of Canello Alvares fights. He reached a deal with the company in the form of an 11-fight contract that will pay him at least $365 million.
With such an introduction, you probably know that DAZN is one of the best ways to stream UFC fights. First, it's subscription-based, which means that no long term deals are required.
Despite ESPN+ offering the same kind of subscription criterion, DAZN differs in one simple aspect – UFC events are not offered as PPVs. You just pay for the DAZN subscription and everything on DAZN is yours to stream, even UFC 254.
In Germany, DAZN has two plans: EUR11.99/month and EUR119.99/year. This is a very cheap price compared to what you'll be getting in return.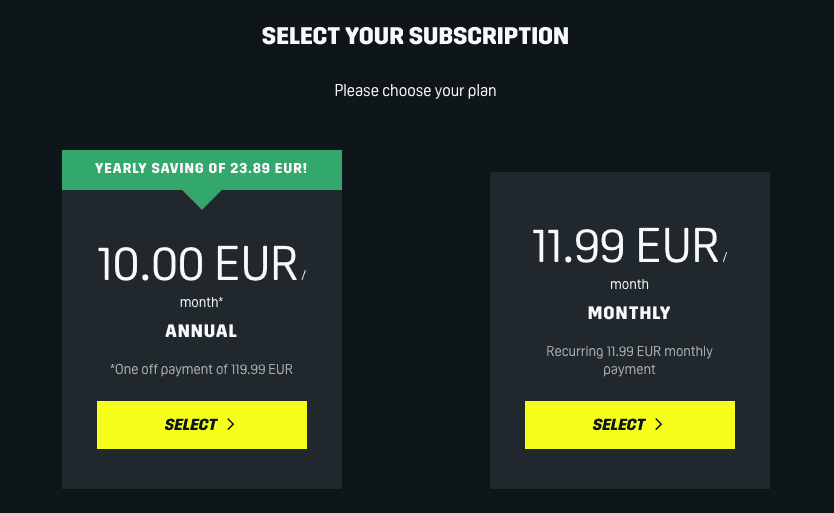 DAZN broadcasts UFC fights in five regions, including Italy, Spain, Austria, Japan, and of course, Germany. Furthermore, new subscribers get the event for free courtesy of the channel's 30-day free trial.
Aside from the epic content, cheap price, and the free trial, streamers would be delighted to learn that DAZN is available on almost every streaming device out there.
That includes Android TV, Apple TV, Xbox, Chromecast, Roku, PC, Mac, FireStick, PlayStation, iOS, and Android.
The Middle East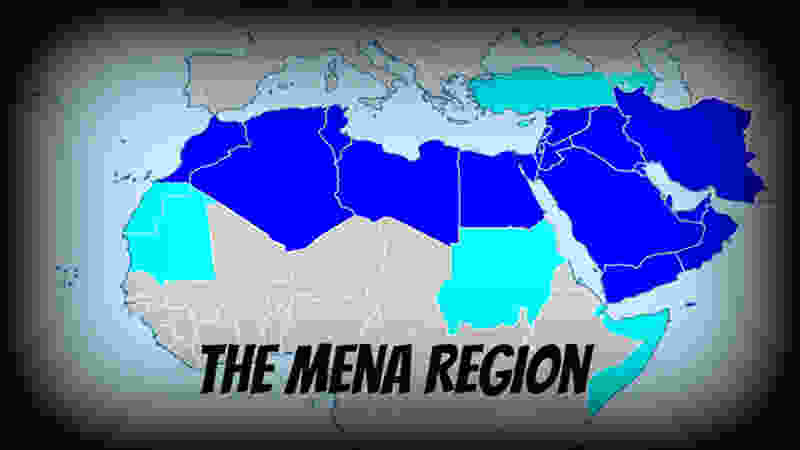 In the Middle East, UFC 254 goes live on OSN come October 24th. The channel has been the official broadcaster for UFC events for quite some time now.
We have to state that in the MENA region, it's hard to find anyone that does not have a cable subscription and direct access to OSN. So, most probably, everyone will be able to watch the upcoming UFC bout with ease.
We've come across different cable channels such as BT Sport in the UK. OSN works the same way as that one does since it offers the fight at no extra cost. Just turn your device on, launch the app, and stream away.
As for Fight Pass, the platform is definitely blacked out, but that doesn't mean that you'll be running out of cord-cutting options. Thanks to UFC Arabia, even those with no cable subscription can stream live UFC events in the Middle East – blackout-free.
The channel offers live PPV events and a wide selection of UFC on-demand content. To prove that the channel is not blacked out due to OSN owning the rights, we contacted their customer support. Here's what they had to say in an email:

Now, with that out of the way, let's talk pricing. UFC Arabia offers so much for so little. In fact, the subscription-based service costs $4.99/month or 49.99$/year. Not to mention that there's a 30-day free trial for new users.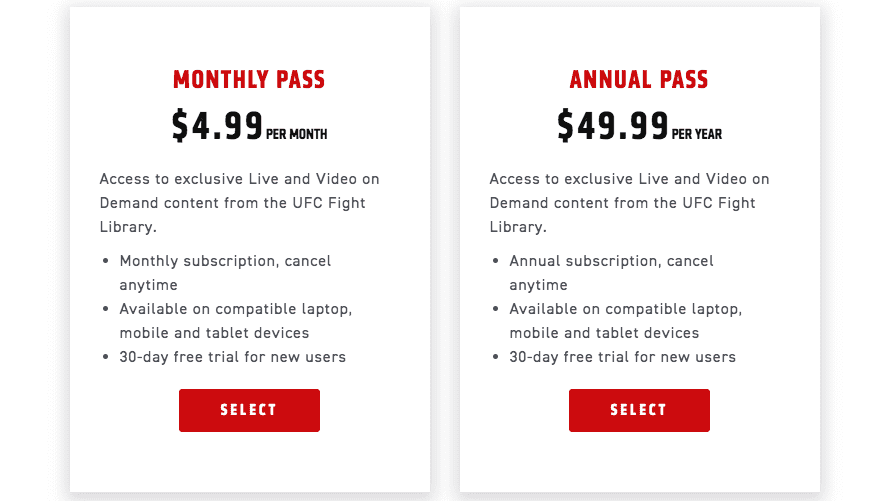 Users can cancel anytime, no questions asked. Finally, with a single subscription, you can watch UFC 254 on UFC Arabia using PC, Mac, Android, iOS, and Chromecast.
Kodi Live-Streaming
Millions of internet users have Kodi on their devices. This is a fact because Kodi offers top streaming services in one place, making it more convenient for streamers to watch their content.
While there are some pirated sources, Kodi has always been known for providing official add-ons. When it comes to UFC, the only add-on you'll need is DAZN. So, below, we'll be teaching you how to get the DAZN add-on on Kodi and watch UFC 254 live wherever you are:
Launch the Kodi App.
Head to Kodi Add-ons.
Select My Add-Ons, followed by Install from Repository.
Click on Kodi Add-on Repository.
Now, head over to Video Add-ons.
Choose the DAZN Add-on and hit install
Go back to Kodi Home Screen. Launch the DAZN channel.
Sign in with your account. You must sign up if you're not subscribed to DAZN.
Stream UFC 254 live on your Kodi app.
Geo-restrictions do apply here and DAZN won't operate if the user is outside of Germany. This brings us to Virtual Private Networks – tools that can circumvent such issues by hiding your online location.
With a connection to a Germany server, the VPN will assign you a German IP address, granting you full access to the DAZN add-on on your Kodi platform.
Stream UFC 254 on Amazon Fire Stick
Amazon Fire Stick excels in the streaming department, offering dozens of streaming applications from all over the world. The platform has more than 40 million users, and we definitely know why.
One of these apps we're talking about is none other than ESPN. Do not mix the two. Yes, ESPN doesn't show UFC, but the case is different on FireStick. On the ESPN app, you can activate your ESPN+, and watch UFC 254 with ease. Let's guide you through it:
Activate your Amazon Fire Stick.
Look for ESPN.
Select the ESPN application.
Click on Download.
The installation process takes a few minutes. Wait for it to finish.
Head over to the Fire Stick's Home Screen and open the ESPN application.
Next, go to Settings to activate your account.
Choose Subscriptions.
Tap on ESPN+.
Sign in with your account.
Next, you'll get an activation code.
On your browser, submit the activation code, and sign in with your username and password.
Your subscription is linked to your Amazon Fire TV.
Purchase UFC 254 PPV from ESPN+'s website, and you're done.
Similar to the DAZN add-on or any other streaming channel out there, ESPN+ is also restricted to a specific location, the United States. This means that you also have to use a VPN.
There are dozens of VPN apps that are compatible with FireStick. Just download the client, connect to a US server, and you'll be watching UFC 254 on ESPN+ in no time.
UFC 254 – Free?
Free streaming is probably the most-done activity on the internet. People always ask themselves this question when a UFC event is coming up: Do we stream it live online for free, rather than shelling out $50+ to watch it on pay-per-view? Well, we can't blame them for thinking that, but we can warn them about it.
Let's be honest. A lot of streamers watch UFC fights illegally, using dozens of methods without paying a cent for it. Our first warning would be that most of those who practice such activity run into issues with their PPV providers, which can result in penalties, be it a fine or even imprisonment.
And with UFC, it has become a lot more serious as such pirated acts are causing the company so much money. This led them to aggressively pursue whoever streams UFC fights illegally.
They also sue the operators of third-party websites and file subpoenas to get Internet Protocol addresses of those who post copyrighted material.
A while ago, UFC sued a Staten Island man for distributing UFC PPV content in exchange for revenues. Not to mention that they also sued bars and restaurants who host fight nights using illegal streams.
The other warning would be for your own safety. Websites that offer illegal streams are in most cases not safe to visit. You might end up on a website hosted by hackers, waiting for the right time to harvest your data.
Moreover, the website might be a host for malware and malicious software that may infect your device. And don't get us started on the pop-up ads that appear every 10 seconds. Not to mention the low quality of the video you'll be watching.
There's nothing to think about. In our opinion, shelling out a couple of bucks is way better than submitting your own personal information willingly. Protect yourself, use official websites.
UFC: Khabib vs. Gaethje – The Official Broadcasters
You've already seen which channels are bringing the UFC action to your TV screens on October 24th, 2020. However, as we mentioned, UFC is available all over the world.
So, the following are the official TV Channels or PPV networks that you can stream the upcoming fight on in each country:
UFC 254 – What's Going On
Back in 2019, Khabib dispatched Dustin Poirier at UFC 242. A couple of months ago, Gaethje replaced Khabib at UFC 249 on short notice due to travel restrictions related to the COVID-19 pandemic.
However, thanks to his impressive victory over Tony Ferguson, we now get a clash between the pair for the Unified Lightweight title at Flash Forum on Yas Island, Abu Dhabi, the United Arab Emirates on October 24th, 2020.
2020 had its toll on the undefeated Lightweight champion due to his father's passing. Abdulmanap Nurmagomedov, the father and trainer of undefeated UFC lightweight champion Khabib Nurmagomedov, passed away in Moscow after being diagnosed with the coronavirus.
The problem was that he underwent heart surgery for a preexisting condition, which was later complicated by COVID-19. Our condolences go to Khabib's family.
The legendary trainer was 57 years old at the time of his passing, and all the MMA community entered a state of mourning and sent their condolences.
In an interview, Khabib snapped at a reporter for asking about the difficulty of training without his father. You can see the response in the following video:
During the interview, Khabib had some words for Gaethje. He stated that Justin doesn't have enough fighting IQ to beat him and that he's going to finish the "Warrior" champion in the 3rd or 4th round tops. He said:
"I don't think it's going to be a chess match, you know. I think my fighting IQ is much better than Justin Gaethje. He's just a tough guy. He likes fighting, he likes blood. He's like a real warrior. But if we're talking about fighting IQ, I think my fighting IQ is much better than he has."
Khabib is undefeated and Gaethje has two losses in his record. We don't know what will come out of this fight, but we're definitely sure it's going to be an entertaining one. All we have to do is wait till October 24th and find out. For now, here's what's on the Fight Card:
Main Card
Khabib Nurmagomedov (c) vs. Justin Gaethje (ic)
Robert Whittaker vs. Jared Cannonier
Alexander Volkov vs. Walt Harris
Islam Makhachev vs. Rafael dos Anjos
Cynthia Calvillo vs. Lauren Murphy
Magomed Ankalaev vs. Ion Cutelaba
Preliminary Card
Stefan Struve vs. Tai Tuivasa
Jacob Malkoun vs. Phil Hawes
Umar Nurmagomedo vs. Sergey Morozov
Now that you know what to expect in the upcoming UFC 254 event, let us take a look at the upcoming fight's promo.
Stream UFC 254 Anywhere – Final Words
We have no idea who will come out on top in this epic bout. What we do know is that this is an opportunity for Gaethje to beat an unbeatable champion in the form of Khabib.
Khabib has yet to lose his first match, but according to his words, he's going to be knocking Gaethje out in a maximum of 3 rounds. Now, you have all the means to stream the event online in any country.
Make sure to tune in on October 24th, 2020, and stream the Lightweight Championship match at UFC 254 live. Don't forget to share your predictions in the comment section below.