How to Watch BBC's World on Fire Anywhere in the World
|
Who doesn't love a Second World War drama; especially if the BBC is behind it? The channel that brought us the likes of Planet Earth and Blue Planet will premiere a 7-part epic drama in the form of World on Fire. The show will air on September 29th, 2019 and it will feature an impressive ensemble, including Game of Thrones' own, Sean Bean. If you live in the UK, streaming the series on BBC iPlayer is easy. However, if you're abroad, that's when it gets tricky as the service is only available in the UK. Well, not after you're done with this guide. Here's how you can watch World on Fire anywhere in the world.
World on Fire – BBC iPlayer
Peter Bowker's "adrenalized, emotionally gripping and resonant" new BBC drama will hit BBC's streaming service on September 29th, 2019. If you're living in the UK, you can easily tune in.
However, the problem lies with BBC fans located outside the United Kingdom. In case you didn't know, BBC iPlayer restricts its access to those residing within the UK region. Anyone living abroad will be blocked almost instantly upon viewing any video.
To give you a slight idea about geo-blocking, here's the geo-error message you'll be getting if you're overseas:
"BBC iPlayer only works in the UK. Sorry, it's due to rights issues."

BBC iPlayer is a top-rated streaming service, not just in the UK. For your information, the service has more than 9.9 million viewers per month. But the surprise comes with an additional 65 million coming from different locations around the world.
Well, if that doesn't give you a hint, let me tell you. A lot of streamers are accessing BBC iPlayer outside the UK, and you could be one as well. Just follow this guide and learn how to unblock BBC iPlayer and watch World on Fire abroad.
Streaming World on Fire Around the World? Yeah, Possible
International BBC iPlayer viewers use a Virtual Private Network to stream the channel's content abroad. But how? VPNs are internet tools that help you surf the internet with complete anonymity and security.
When you connect to one, your data will be rerouted through a server in a country of your choosing. After that, your traffic will be shielded with military-grade encryptions, and your device will obtain an IP address from the region where the server is based.
That will help you spoof your online location and access whatever service/website restricted to that country. In BBC iPlayer's case, you should connect to a British server. By doing so, you'll receive a UK IP address and direct access to the channel's content no matter where you are.
It's an easy task. You can join the 65 million users with just a push of a button. Here's what you need to do to unblock BBC iPlayer and watch World on Fire anywhere:
Choose a good VPN provider that works with BBC iPlayer. I recommend ExpressVPN.
If that's your pick, download and install their dedicated VPN client on your Android, iOS, PC, Mac, or Fire Stick.
Now, sign in with your VPN account and connect to a British server.
Once the connection is established, launch BBC iPlayer.
Stream World on Fire wherever you are.
Best VPN to Use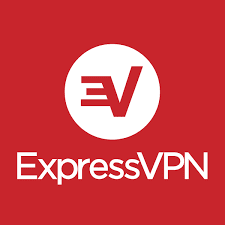 You see, when we're talking about BBC iPlayer, you should keep in mind the channel is capable of blocking VPN access. That's why you need to use a credible VPN that can circumvent such blocks.
Based on my experience with VPN providers, ExpressVPN tops the chart when it comes to speed, security, server network, and privacy. The VPN has thousands of servers scattered across 94 countries, including five in the United Kingdom.
It is one of the few VPN able to bypass the VPN blocks imposed by BBC iPlayer. Not only that but during my tests, I found out that ExpressVPN has a DNS and WebRTC leak protection. That means your private information and your IP address are always private and cloaked, respectively.
Aside from being a top VPN, ExpressVPN also works as a Smart DNS Proxy. This feature allows you to access geo-restricted content with minimal speed loss.
However, you'll be sacrificing the added security in the process. If you're one who's strictly into streaming, you probably should consider ExpressVPN's MediaStreamer.
As I mentioned, few VPNs can work around these blocks. In case ExpressVPN is not your choice, take a look at the top BBC iPlayer VPNs in the table below.
Last Updated Yesterday


30-Day Money-back Guarantee
Unlimited Bandwidth
Apps For All Your Devices
24/7 Live Support
Visit ExpressVPN
Where Can You Watch World on Fire?
BBC iPlayer is a top streaming service in the United Kingdom. Therefore, it must reach a wide range of users no matter what device they're using. So, here are the platforms that you can install BBC iPlayer on and watch World on Fire come September 29th.
macOS
Android
iOS
Windows
Amazon Fire Stick
Apple TV
Roku
PlayStation
Xbox
World on Fire – A Drama Not to Be Missed
The Autumn TV calendar has just added a new must-see title, World on Fire. Peter Bowker (The A Word) is introducing us to a new BBC landmark TV show that tells the story of some ordinary people caught up and struggling during the Second World War.
In this part, I'll be showing you everything you need to know before the TV show premieres. I'm talking about full cast list, filming locations, trailer, and of course the official release date.
BBC has set a premiere date on September 29th, 2019, which is quite challenging as the beginning of the fall is full of new and returning series from major channels. You'll be seeing competition coming from ITV, CW TV, ABC, and more.
The show will shed some light on the lives of ordinary people from all over the world struggling during the first year of the Second World War. You'll take a look at them as they grapple with the impact of this war in Britain, France, Poland, Germany, and of course, the United States.
According to Creator Peter Bowker:
"World On Fire tells the hidden human stories within the big historical events we think we know."
Is this going to be a BBC hit? The channel doesn't disappoint when it comes to historical dramas or documentaries. Well, we'll be the judge of that once World on Fire hits our screens. For the time being, take a look at the outstanding cast ensemble followed by the first trailer of the show.
Helen Hunt
Lesley Manville
Sean Bean
Blake Harrison
Yrsa Daley-Ward
Ansu Kabia
Ewan Mitchell
Zofia Wichłacz
Brian J. Smith
Parker Sawyers
Tomasz Kot
Tomasz Ziętek
Stream World on Fire Anywhere – Signing Off
According to BBC iPlayer's official website: "If you download a program on BBC iPlayer when you're in the UK, you can watch it anywhere in the world." Well, most of the viewers are already abroad, so this might help the current travelers. However, it's now possible to view and download BBC content anywhere in the world with a VPN. All you have to do is double click on a UK server, and you'll be able to watch World on Fire and hundreds of other titles no matter where you are. Now, are you excited for BBC's new drama? Share your thoughts below.