How to unblock and access websites that are blocked in the United Arab Emirates? Emirati citizens are probably accustomed to the fact many sites are banned in UAE by now. However, American, British, Australian, and Indian expats who are visiting the country for the first time are often surprised that they can no longer access their favorite sites from back home. Emirate ISPs such as Du, Virgin, and Etisalat prevent users from accessing certain sites that do not meet the government's guidelines. Even VoIP such as WhatsApp and Skype are not accessible. Luckily, there is a workaround you can use to unblock websites in UAE. Read the guide below for more information on how to use VPN in order to access a free, borderless Internet in Dubai, Abu Dhabi, or Sharjah.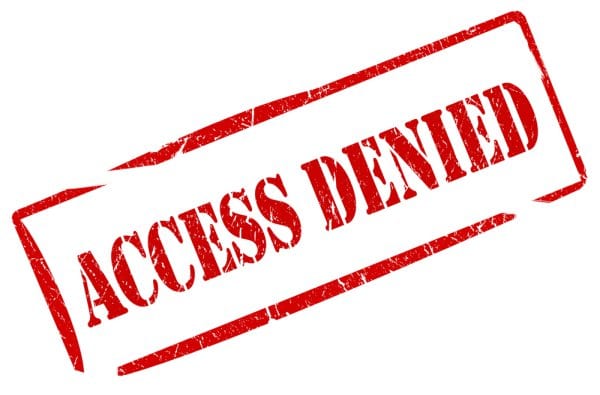 How to Unblock Websites in UAE using VPN
There is no official list of websites banned in the UAE. As a general rule, if the website promotes gambling, dating, adult content, anti-Islam propaganda, or VoIP services, it is probably blocked. Instead of accessing the site in question, you will receive the following error:
"Access to this site is currently blocked. The site falls under the Prohibited Content Categories of the UAE's Internet Access Management Policy."
While you might think that some of these websites offer no offensive content depending on your culture, the UAE's Telecom Regularity Authority thinks otherwise. In any case, using VPN is the only guaranteed way to get around Internet censorship. A VPN app allows you to encrypt all of your Internet traffic, hide your public IP address, and prevent potential eavesdroppers from spying on what you are up to online. Follow the steps below to unblock any website you want in the UAE with the help of VPN.
Sign up for an ExpressVPN account.
Download and install the ExpressVPN app on your PC, Mac, Android, iPhone, and iPad.
Connect to one of ExpressVPN's 145 VPN server locations worldwide from within the application.
Browse the web without restrictions. You can now access any website you want. Geoblocked streaming channels like American Netflix, Amazon Prime, Hulu, and BBC iPlayer can also be unblocked using VPN.
Keep in mind that not all VPN services work in UAE. If you're looking for the best VPN to unblock websites in UAE, we suggest using ExpressVPN. They offer a 30-day refund guarantee so you can always get your money back just in case things aren't to your liking. Feel free to check our list of best VPNs for UAE in 2018.

How to Unblock Websites in UAE – Final Thoughts
While living in the United Arab Emirates is generally a pleasant experience, it does have its downside. The fact that the Internet is somehow restricted when compared to other regions is certainly a con. Luckily, with the help of VPN, you can unblock and access any website you want. Have you tried any of the VPN service providers we have suggested above? Are you getting stuck while trying to unblock a particular website in the Emirates? Let us know by leaving a comment below.