How to Get BBC iPlayer on Apple TV in USA, Australia, Canada, UAE, and anywhere else outside UK? BBC iPlayer has just been added to the new Apple TV 4 in the UK. The BBC iPlayer is one of the most sought after streaming channels in the world. So there's no wonder that UK expats and UK TV enthusiasts in USA, Canada, Spain, Australia, France, UAE, are searching for a way to unblock and watch BBC iPlayer on Apple TV 4 outside UK. In this help guide, I will show you how to get, unblock, and watch BBC iPlayer on Apple TV 4 abroad using Smart DNS or VPN. Both methods will allow you to bypass georestrictions and thus access UK TV apps on Apple TV 4.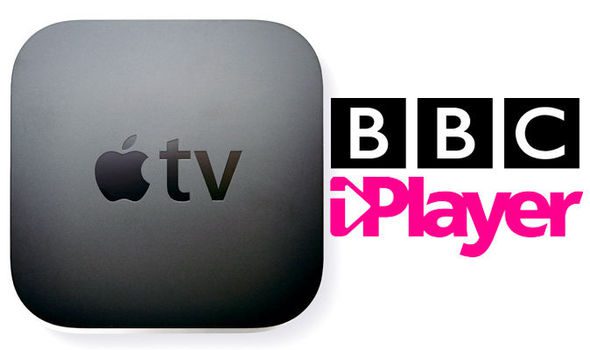 Create a UK iTunes Account on Apple TV 4 – Unblock UK App Store
In order to get UK apps and channels on your Apple TV 4, you have to switch your iTunes to UK using a UK Apple ID. Follow these steps to create a UK Apple ID without the need for a credit card.
On your PC/or Mac:
1. In iTunes, log out of your current iTunes account. This step is very important.
2. At the bottom of the iTunes Store, change your region to UK.
3. Go find any free app.
4. Click 'Get'
5. It will then ask you to create an account and will now offer the 'no card' option. You'll create a new user name and password for this 'new account'
6. Enter an address that's local to that region while selecting no card.
7. From your Apple TV 4, log out of your iTunes account from within your settings.
8. Login with the new UK Apple ID you have just created.
9. You can now change your iTunes region on Apple TV 4 to UK and get UK apps like BBC iPlayer.
BBC iPlayer on Apple TV outside UK – Unblock with VPN
If you already use VPN, you can unblock BBC iPlayer on your Apple TV by connecting to a UK VPN server. As you can see, you'll get the following message: "BBC iPlayer only works in the UK. Sorry, it's due to rights issues."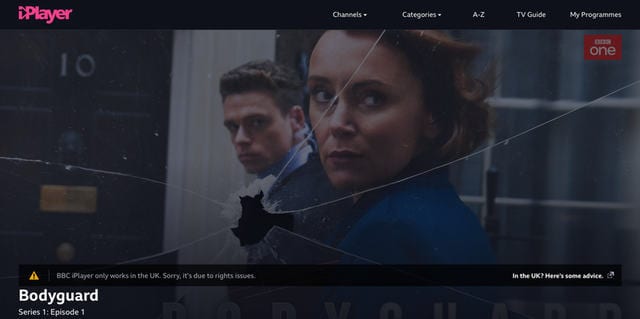 If not, get a VPN account by signing up with a VPN provider like ExpressVPN. This will change your IP address to a UK IP address, practically tricking UK channels to think you are located in the UK.
Apple TV 4 does not have a VPN client i.e. it is not VPN-enabled. You have to install VPN on your router instead.
Once you have established a VPN connection all your traffic will appear to be coming from the UK. Hence, you can watch UK TV like BBC, iTV, Demand 5, Channel 5, TV Player, and Sky on your Apple TV 4 and other streaming devices overseas.
In addition to removing geo-restrictions, VPN also encrypts your traffic to prevent possible online eavesdroppers from spying on what you are doing online.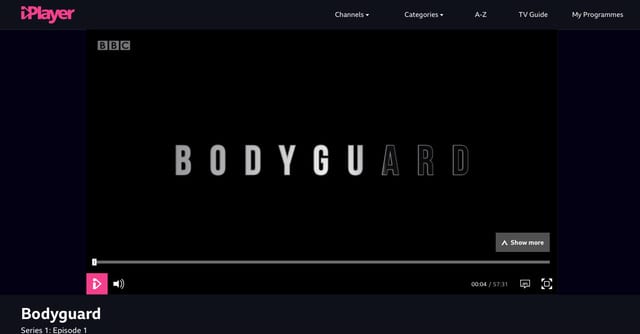 I have tested ExpressVPN and can confirm that it unblocks BBC iPlayer on Apple TV outside UK. You can use other VPN providers to watch BBC iPlayer abroad as well.
BBC iPlayer on Apple TV outside UK – Watch using Smart DNS
Unfortunately, installing the BBC iPlayer channel on Apple TV 4 is not enough. You still have to spoof your location in order to watch on-demand and live BBC content. You can do so using Smart DNS. Using Smart DNS allows you to bypass regional restrictions which would usually block you from watching geoblocked content like BBC iPlayer, ITV, Now TV.
Sign up with a Smart DNS service that supports unblocking BBC iPlayer on Apple TV. A good example would be Unlocator.
Setup Smart DNS by configuring Unlocator DNS codes on Apple TV 4.
Watch BBC iPlayer, iTV, Now TV, UK Netflix and other geoblocked apps on Apple TV 4 overseas.
You can also use Unlocator to unblock American channels like HBO Now, Hulu, NBA League Pass on Apple TV 4.
Signing up with Unlocator is free and does not require a credit card. In total, Unlocator helps you access around 214 geoblocked streaming app. Not all of these apps are compatible with Apple TV 4 however.
Best UK TV Apps on Apple TV 4 in 2015
BBC iPlayer
TVPlayer
Zattoo
Netflix
ITV*
4oD*
Demand 5*
Youtube
*These apps are yet to be released on Apple TV 4.
How to unblock and watch BBC iPlayer on Apple TV 4
Given the abscence of BBC iPlayer on older generation Apple TVs, the arrival of the BBC iPlayer on Apple TV 4 will come as pleasent news for UK TV enthusiasts around the world. All you need to unblock and watch BBC iPlayer outside UK is Smart DNS or VPN.