Who doesn't like coming home, winding down, and watching some good ol' comedy gold? If you're in Canada, it's easy to head on over to The Comedy Network to enjoy shows like Just for Laughs, Roast Battle, The Jim Jefferies Show, and This Is Not Happening. The network even has an app, Comedy GO, that can give users access to all of its programming anywhere they want…as long as they stay in Canada. See, The Comedy Network is geo-blocked outside of Canada, which means you need a Canadian IP to access it.
Don't worry, though, you can easily side-step that problem by using a VPN.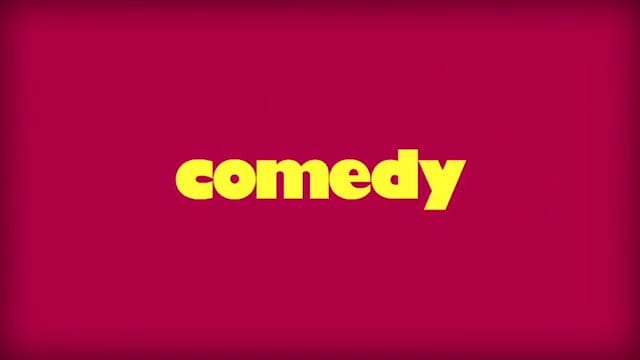 How to Watch The Comedy Network Outside of Canada Using a VPN
As I mentioned above, both the network and its app are subject to geo-blocks outside of Canada. There is a legitimate reason for that, and you can't really blame the network for not giving access to everyone in the world: Copyright laws. The rights to a show can belong to the Comedy Network in Canada but to a completely different network in Australia. Giving Australians, for example, access to the show would be breaking copyright law.
Wait. If it's copyright infringement to offer a show outside of Canada, doesn't that mean that using a VPN to bypass that is illegal? No. Using a VPN is not illegal. You're fully within your legal rights to use a VPN and bypass regional restrictions.
How a VPN Bypass Geo-Blocks
A VPN, short for virtual private network, is a service you can subscribe to that adds a layer of security to your internet use. A VPN will encrypt your data and re-route your traffic through a secure "tunnel", making it very difficult for anyone to get access to it. For all of that to happen, a VPN will need you to connect to one of its offered servers. Your traffic is then re-routed through that server, which means that your IP address will automatically change to match the server's location. Want a Canadian IP? Connect to a Canadian server. Want a Swedish IP? Find yourself a Swedish server and hit "connect". It's all that simple.
At this point in the article, I want to remind everyone that using a VPN does not mean you bypass any subscriptions a network might require. The Comedy Network, for example, asks for your cable subscription when you log in. A VPN doesn't change the fact that you need a Canadian cable subscription. It just makes it seem like you're trying to access the site/app from inside Canada.
How to Unblock The Comedy Network with a VPN
Getting a VPN to work on your device is actually a very easy thing to do. Here's how you do it:
Pick a VPN service provider and sign-up for the service.
Download and install the VPN app onto the device you'll be using. VPNs usually have apps for PC, Mac, Android, and iOS devices.
Launch the app and sign-in to your account
Connect to a Canadian server. Wait a few seconds for the connection to establish.
Go to The Comedy Network's website or launch its app. Enjoy!
See? Simple.
I suggest using ExpressVPN to bypass any regional restrictions. It's widely known to be the best VPN provider on the market and has over 2000 servers for you to choose from. The servers are located in more than 94 countries all over the world, so you can pretty much access any content you want with it! The provider offers a 30-day Money-Back Guarantee, so you can test it out for yourself before you make any commitments.
If you don't think ExpressVPN works for you, try out one of the top tier VPNs in this table:
How to Watch The Comedy Network Outside of Canada – Final Thoughts
It's 2018. We all need as many laughs as we can get. For Canadian expats, getting those laughs from a network you're used to back-home is the icing on the cake. With a VPN, you can unblock The Comedy Network's geo-restrictions, and access the content that you want anywhere in the world.