How to watch HBO Nordic outside Scandinavia? There's a good reason why HBO is one of the most-watched TV channels in the world. Its unmatched lineup of critically acclaimed series, hit movies, documentaries, and sporting events are more than enough to hook millions of viewers. Just when you thought HBO couldn't get any better, you learn about its other version in the Scandinavian countries.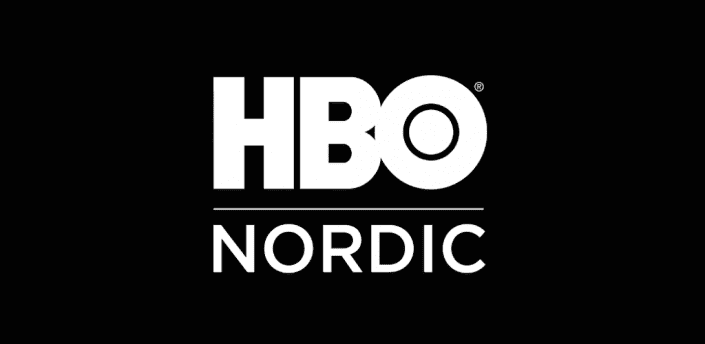 We're talking about HBO Nordic, the best of the best. From high-quality TV shows and programs to streaming them in reliable HD, HBO Nordic proves to be second to none. Great things are not easily attainable, and HBO Nordic isn't accessible abroad. Even if you live in the Scandinavian countries (Norway, Finland, Denmark, Sweden) and have an HBO Nordic subscription, you can't really watch it anywhere you want. Now we're not here to bum you out, in fact, the purpose behind this article is to inform you that you don't even have to live in any of the Scandinavian countries to watch HBO Nordic outside Scandiva. The only way this can be achieved is by a virtual private network that works well with iOS operating systems, Android, PC, and Mac.
HBO Nordic Location Errors
If you attempt to access HBO Nordics outside Sweden, Denmark, Norway, or Finland, you will receive one of the following geo-errors:
HBO Denmark
"Udenfor tilgængelig region
Beklager. Dit HBO-abonnement er ikke tilgængeligt i denne region. Prøv igen, når du er tilbage i en tilgængelig region.
Har du problemer med at få adgang til din konto? Sørg for at en eventuel VPN-service er deaktiveret."
HBO Sweden
"Utanför region
Vi beklagar, ditt HBO-abonnemang är inte tillgängligt i den här regionen. Vänligen klicka på Uppdatera för att få tillgång till HBO igen när du återvänder till serviceregionen.
Problem med att logga in? Se till att VPN är avaktiverat."
HBO Norway
"Ikke tilgjengelig i denne regionen
Beklager, men ditt HBO-abonnement er ikke tilgjengelig i denne regionen. Forsøk å oppdatere denne siden når du er tilbake i et av landene hvor HBO er tilgjengelig.
Har du problemer med å få tilgang til din konto? Forsikre deg om at du har skrudd av eventuelle VPN-programmer."
HBO Finland
"Käyttöalueen ulkopuolella
Pahoittelut, HBO-tilauksesi ei ole voimassa tällä alueella. Valitse Päivitä alla jatkaaksesi HBO:n katselua, kun palaat palvelun käyttöalueelle.
Etkö pääse käyttäjätilillesi? Varmista, että VPN ei ole käytössä."
In order to bypass any of these HBO Nordic location erros, you have to either use VPN or Smart DNS proxies as we will demonstrate below.
Watch HBO Nordic with a VPN
Due to copyright laws and licensing issues, watching HBO Nordic abroad is not exactly a walk in the park. However, subscribing to a VPN service can change that. Upon using a VPN, you are allowed to connect to a server of one of the Scandinavian countries where HBO Nordic is available. You are then connected to the internet under a different IP address and location. In other words, a VPN hides your actual location so that you can bypass restrictions on websites, channels, and services of all kinds. Here's how you use a VPN
Sign up with a VPN provider (preferably ExpressVPN).
Download and install the VPN app on the device you stream HBO Nordic's content on.
Launch the application.
Connect to a server in one of the Scandinavian countries.
Unlock the best version HBO has to offer!
ExpressVPN is the best service provider out there, make no mistake about it. ExpressVPN unblocks all the major streaming services and offers outstanding speeds. This service provider truly stands out when it comes to streaming and unblocking major services like Netflix, Hulu, BBC iPlayer, and Amazon Prime Video. For more information on other VPN service providers, check out the table below.
Watch HBO Nordic with Smart DNS proxy
There are other ways to access HBO Nordic aside from a virtual private network, and that is a Smart DNS proxy. Despite the fact that it has a larger number of server locations and offers services at reasonable prices, it doesn't compare to a VPN service provider. But because a SmartDNS service doesn't have to undergo a series of complicated processes of encrypting data (like a VPN does) so, it is much faster. Your IP address doesn't change, and you can't really unblock everything with a Smart DNS (it depends on the type you are using). Regardless, let's take a look at how a Smart DNS – the right one- can help you watch HBO Nordic outside Scandinavia:
Sign up with a Smart DNS proxy service that supports unblocking HBO Nordic.
Setup Unlocator's DNS server addresses on your streaming device. You can also configure Unlocator DNS on your router.
Visit HBO Nordic's website or its standalone app and sign in.
Stream all the best movies and shows HBO Nordic has in store.
By right Smart DNS proxy, we meant Unlocator. This DNS proxy can grant you access to over 196 channels thus allowing you to stream your favorite programs from anywhere around the world. With Unlocator, restrictions are bypassed, bans are lifted, and basically, its users can access everything from anywhere.
Watch HBO Nordic Outside Scandinavia
Leave no room for disappointment when you have the VPN and Smart DNS options. You can and you will access HBO Nordic if you just do as we say and follow the instructions we have laid out for you above. When you visit the HBO Nordic outside of Sweden, Norway, Denmark or Finland you'll definitely encounter a blockade. Don't let that happen to you when you can do something about it.