With the recent rise in reports of cybercrimes and government surveillance, the importance of VPN has risen steadily. There is no shortage of online threats that are just waiting for a window of opportunity. The sheer number of ways your personal data can be compromised has prompted many to opt for reliable VPN services. However, the number of options in this market has also led to a lot of debate on which VPNs are the best. Every company wants you to think that their VPN is the only one you should choose. It is generally agreed that paid VPNs are much better than free ones. But there is still little consensus on what makes a good VPN. Obviously, you would want to sign up with a VPN that is cheaper than others, but you might be giving up on some essential features without knowing. Therefore, the price of a VPN subscription isn't the only factor to consider when choosing a VPN service provider.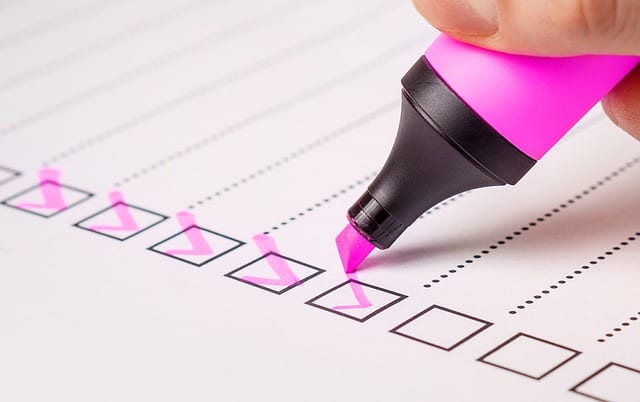 Choosing A Good VPN: 10 Factors to Consider!
Here we have evaluated the most common user needs and come up with a list of the most important factors to consider. This list will help you understand what you can expect from your VPN and what you should guard against. Let's start:
1. Speed
A common complaint that many VPN users make is the noticeable slowdown in internet speeds. There are many factors at play here as the distance between you and the server, your own device, and original server speed. Choosing a good VPN is really about knowing how many servers they have.
Also, your overall speed will be impacted by the proximity of the server you choose. The closer it is, the better your speed.
2. Maximum Number of Connections
Earlier, people used VPNs on their computers only. Now as more and more people access the internet on their mobile devices and tablets, they need a VPN that covers all their devices simultaneously.
If a VPN allows only one device on a license, it means you'll need to buy several licenses to keep all your devices protected. But let's say you get a VPN that protects 5 devices on one license, you can secure all your devices by paying just once.
ExpressVPN currently allows users to establish 5 simultaneous connections whereas IPVanish allows up to 10.
3. Device Support
Not all VPN services are able to support all kinds of devices. So, your VPN might work well on your Mac but fail to deliver on your Windows Phone. This cross-platform functionality is very important for those who have devices from different companies. The best VPN service providers are available on all platforms.
When you are considering which VPN to choose, make sure to take a look at the platforms that they support. You do not want a subscription that just works on your Mac alone.
ExpressVPN, BulletVPN, and IPVanish are the only VPNs that have a VPN app that is compatible with Amazon FireStick, for instance.
4. Servers Available
This one is a rather complicated consideration to make mainly because verifiability is difficult. A lot of VPN users realize through tedious experience that their VPN service providers have just a few servers to offer.
Moreover, the active status of the server is a very important consideration here. It doesn't matter if the VPN service has multiple servers if they are not active. So check out the number of servers you get with the service and how available they are before buying a subscription.
5. Policies and Practices
A lot of first-time VPN users make the mistake of selecting a service without checking their policies. This can be a dangerous thing as you are trusting the VPN with your personal information. Your VPN service must have a crystal clear policy statement and should back it up with actual track records.
Premium VPN service providers like BulletVPN and NordVPN offer subscribers a 30-day money-back guarantee. That means you can try out the VPN for a full month, safe in the knowledge that you can always get your money back in case you are not totally satisfied. Some VPNs even have free trials. These trials are usually only 3 days long though. IPVanish, on the other hand, has a strict 7-day refund policy.
So check the performance history of your service before you subscribe. Look for things like shadow ownerships, weak privacy policy, unrealistic offers, overaggressive sponsors, data breach incidents, etc.
6. Connectivity
Connectivity is easily one of the central considerations to make when choosing a good VPN. Connectivity in itself depends on the signal strength and accessibility. Only if both these factors are sorted, you'll be able to have a smooth browsing experience.
While strength is based on server location and number of connections, accessibility refers to the number of devices connected. Both factors must be kept in mind when choosing your VPN to ensure you get value for your money.
7. Torrent Friendliness
A lot of people use VPN services simply to access torrent websites that are otherwise banned. The whole point of getting a VPN is to be able to access stuff you otherwise cannot. Torrents make the top of this list for many people.
Also, P2P connections are important here. For those who want to share data freely, this is a very important consideration. So, before you go and select a VPN, make sure they can support your torrenting and file-sharing actions discreetly.
While most VPN service providers do support P2P protocol, some do not. In case you wish to sign up with a VPN for anonymous torrent downloading, stay away from the likes of VyprVPN and HideMyAss VPN.
8. Geographical Diversity
It is no secret that what you can do with the internet in the UK, you probably cannot do in Turkey. To bypass the national laws imposed on internet facilities, VPN is an important technology. However, their efficacy is predicated on the availability of servers in different countries.
The best VPN services have multiple servers in different countries. This enables their users to access all kinds of data without violating their country's laws. Choose a VPN with this factor in mind.
9. Customer Support
Every online service requires having strong customer support that can help you troubleshoot. Without this, you cannot expect to have your problems resolved. The best VPN services have great customer support that is available round the clock. Most VPNs have a relatively lax support system which can be categorized as bad. And some have literally non-existent support. Be mindful of what kind of support you will get with your VPN as this may prove to be a big problem in the future.
10. Security
We saved the most important factor for last because everyone knows this one. Nonetheless, this is a vital consideration. As a rule of thumb, never go for free VPNs. You will lose more with them than you gain. Among paid VPNs, there are also a variety of options. However, you should choose the ones that offer the most robust tunneling protocols.
Best VPN Based on These Factors
When all of the above factors are taken into account, it becomes relatively easy to distinguish between good and bad VPN service providers. Here's our list of top VPN service providers.
How to Choose a Good VPN – Conclusion
Selecting the right VPN service is very important for your online safety and even physical and financial wellbeing. Be sure to consider all the above factors and research thoroughly before deciding on one. This will ensure maximum value for money and the complete online security that you truly deserve.