Best VPN for UAE in 2023
|
My first visit to Dubai was good and all until I connected to the internet. I mean, I'm a visitor and I can't even get a hold of my parents back home because VoIP services like Skype are blocked in the country The second time around, I came prepared. I got myself a credible VPN and had no problem with UAE's strict internet restrictions. So, if you're planning on a visit to Dubai any time soon, let me help you pick a VPN to access the internet freely. Here's a full review of the best VPNs for UAE.

Best VPN UAE in 2023 – Content Index
Some research is needed when it comes to choosing the best VPN for the UAE. But don't worry, I did this job for you. Below, you'll find everything you need to know about what is about to come in this review.
Best VPN for UAE – Summed Up
There are some free VPN services you could turn to while in UAE. However, such services are extremely unreliable and in some cases can be even hazardous to your Internet-connected devices. We always recommend using reliable VPN services with a clear refund policy, ToS, and privacy policy. Below you will find a list of the best VPN service providers for use in UAE.
What is a VPN Service?
A VPN (Virtual Private Network) is a form of software that allows you to secure your personal data through encryption. Through it, your IP address gets hidden, and you get to use another one based on where you want to appear to be browsing from.
How to Choose a VPN in UAE?
Choosing the best VPN for UAE may prove to be a daunting task, given the high number of reputable VPN services in the market. Nonetheless, most of them come with features that allow you to protect your data from online hackers and also bypass Internet censorship.
A good way to start would be identifying one provider that has well priced monthly and yearly subscription plans, and also those that offer either money back guarantees or trial periods for you to sample their services before committing to them. We would highly discourage anyone from getting mixed up with any VPN company that's claiming to offer their services for free. They'll frustrate you with defective software and really slow load times.
We would also prefer to point you towards well-established companies such as ExpressVPN, IPVanish, VyprVPN, StrongVPN, HideMyAss, and PureVPN among others. These guys offer a variety of features and pricing options suitable to everyone's needs, as well as VPN software where there are versions designed for each OS. They've also invested well in their customer service departments and allow unlimited switching of servers and bandwidth.
Do You Need a UAE VPN?
If you're planning for a long stay at the UAE, then yes. Their government prefers to keep tabs on its citizens online activity, and this is how they're able to figure out who's doing what. A very small level of privacy exists if any.
To maintain access to your favorite movies, TV shows, and live sporting events, you're going to have to get a UAE VPN. This way, you'll lift all the restrictions imposed on the channels you're used to.
Online Censorship in UAE
From as recently as 2011, the level of censorship online has increased rapidly due to politically related reasons. The UAE has flagged down a host of websites that promote content and provide forums for political criticism.
"The TRA, under direction from the government, has placed a lot of pressure on ISPs to restrict content that portrays pornography, terrorism, and gambling as an acceptable norm. A handful of VoIP services such as Skype, social networking sites like Facebook and Twitter, as well as a list of dating sites have all been restricted from access by the authority."
All these issues may make for a very disruptive stay for an expat coming from a country where content censorship is almost non-existent. You'll find that a lot of the channels and websites that he/she is used to may be banned in UAE, and so the next best solution would be to look to the services of an efficient VPN provider.
In addition, the UAE is well-known to be very snoopy when it comes to its residents' privacy. The country keeps tags on everybody who happens to be holding a UAE IP address.
How would you feel if you know that the government has been listening to all your calls? You're not alone, remember that. Everything you say or do is being filed up by the government. To avoid this harsh truth, connect to a VPN and anonymize your device. That way, the government won't be able to get a hold of your information.
Unblocking Websites with a VPN for UAE
A UAE VPN service will ensure you get past all the geo-restrictions set up by the government on online content by hiding your IP address and encrypting your data. This form of data encryption is done using one of many widely supported tunnel protocols, and this is dependent on the provider one has subscribed with. The most popular ones are SSTP, OpenVPN with TCP and UDP, PPTP, and also L2TP/IPsec with PPTP. When combined with 256-bit encryption and IP hider, it allows you to access both local and foreign restricted services.
A host of international sites and online services will get unblocked if you use providers that stand as the best VPN for UAE; the most popular among them being Skype, Whatsapp, and Viber. Expect to get access to some UK and US services that are still hard to find in other countries. They include Fox, US Netflix, Hulu. CBS, ABS Family, BBC iPlayer, HBO Go, Spotify, Pandora Radio among others.
Unblock Voice Calling Ability from Chat Apps
The body in charge of overseeing telecommunication in the UAE has in place a form of censorship that we don't get to see often in many countries. Popular chat apps such as WhatsApp, Skype, Facetime, and Viber are not allowed to facilitate VoIP services that would allow users to make free calls. Fortunately, the use of a VPN for UAE would allow you to bypass this restriction and be able to make your voice calls. To do so, all that is required is a connection to a VPN server based in a country that does not restrict such calls.
P2P File Sharing and Torrenting
The very same solution used for VoIP services also applies to users who want to stream content online or download using torrents.
Best VPN for the United Arab Emirates – In-Depth Review
The list of our best UAE VPN services includes companies that are guaranteed to offer complete privacy online & make it easier for users to bypass any existing barriers imposed by the government to enforce censorship. You'll also learn about VPN services that offer free trial periods and money-back guarantees. Regardless of whether you are an expat coming from USA, UK, Australia, Germany, France, India, or anywhere else, these top VPN services will help you bypass regional restrictions and unblock apps like Skype, Whatsapp, Netflix, Hulu, BBC iPlayer, and many others. With that said, here's the full review of the best VPNs for UAE.
1. ExpressVPN – The Best VPN for UAE
ExpressVPN tops our list mainly because of their easy to use software, great customer care team, and most of all, their level of heightened security. Their servers are present in over 90 countries, so you'll have no qualms initiating a remote connection since one will always be close by, regardless of wherever you are.
Their customer care service is also very skilled, and easily accessible, and they're available 24/7. If you come across an issue while securing your Internet connection while trying to unblock Skype, Netflix, Whatsapp, or BBC while in UAE, you can always send them an email, get a help ticket through their site, or engage them through their live chat service. Given they might be slightly expensive compared to other providers, but with features such as stealth mode, you should at least consider subscribing for their 30-day money back guarantee period, and see whether or not you'd like their service.
Pros
145 server locations.
30-day cash back period.
24/7 live chat support
Unlimited bandwidth.
Kill switch.
Zero-log policy.
5 simultaneous connections.
2. BulletVPN
Another VPN reputable enough to use in UAE is BulletVPN. The provider is based in Estonia, where the 14 Eyes has no jurisdiction and no data retention laws apply.
In other words, your data is completely safe. Even if that wasn't the case, BulletVPN keeps no logs. If the government comes sniffing around, it'll find nothing to harvest.
BulletVPN has an automatic kill switch, which prevents your access if the VPN connection went down. This avoids your data leaking back to the ISP's server until the connection is restarted.
Moreover, there's Bullet Shield – an advanced feature that doesn't allow you to connect to the internet if a VPN connection is not established. Talk about enhanced privacy and security!
Pros
Thousands of servers in more than 60 countries.
SmartPlay Smart DNS.
CyberSec.
Kill Switch.
6 concurrent connections.
Zero-traffic policy.
Award-winning support.
30-day cash-back policy.
Cons
A tad pricey.
Not reliable when it comes to speed.
3. NordVPN
The fact that NordVPN has their headquarters based in Panama means there's absolutely no chance that any government will come looking for records of its users' browsing history since the country is not affected by any data retention laws. The service also allows for up to 6 simultaneous connections, meaning you can connect up to 6 devices in the UAE at the same time through one account. Its security features are those of a top-tier VPN provider, and most of them happen to be unique to NordVPN alone.
Take for instance its double-hop VPN chaining feature, where traffic is routed between two servers instead of one. This increases the level of security & makes it hard for anyone to track you down. They also have an active no-logs policy, meaning you'll be able to browse without any worry of your history being recorded anywhere.
Pros
Thousands of servers in more than 60 countries.
SmartPlay Smart DNS.
CyberSec.
Kill Switch.
6 concurrent connections.
Zero-traffic policy.
Award-winning support.
30-day cash-back policy.
Cons
A tad pricey.
Not reliable when it comes to speed.
4. Surfshark
Surfshark launched back in 2018 with goals like enhancing your privacy/security and allowing you to access the internet without any restrictions in mind.
Unlike some other VPNs, Surfshark kept its end of the deal by applying the best in encryption and providing top-level privacy feature. First, there's a kill switch. Second, you can use its CleanWeb feature to block websites from bombarding you with unwanted ads.
Finally, there's Multi-Hop – Surfshark's own Double VPN technology. With this, you get to connect to two servers, doubling your encryption and your overall security in the process.
5. IPVanish
IPVanish has a loyal following in the United Arab Emirates majorly because of their high server speeds, and this is essential especially if you plan on streaming news, live broadcasts or sporting events from your favorite channel or site. The high server speeds also make downloads happen faster, and mind you this is despite the high levels of security put in place by the service. The software that users get to enjoy is top notch, as it contains support for all the most used platforms including Windows, Mac, iOS, Android and Linux. Their server network is also quite impressive, with more than 850 of them located in over 60 countries.
IPVanish users are also promised that none of their browsing histories will be stored by the service, and this is exemplified through their no-logs policy. In terms of security, IPVanish offer PPTP, L2TP, and OpenVPN as its chosen protocols, all backed up by a 256-bit AES encryption. One aspect that sets them apart from other providers is that they only offer 7 free days of use for prospective customers to decide whether or not this is the service to go with.
Pros
1000+ servers.
PPTP, L2TP, and OpenVPN protocols.
Connects up to 10 devices.
Supports Windows, Mac, iOS, Android, and Linux.
Zero-logs policy.
No restriction on bandwidth.
Cons
Unable to unblock Netflix.
7-day cash-back policy.
VPN Alternatives – Smart DNS Proxies
VPNs aren't the only tools that help you bypass regional restrictions. You can also use Smart DNS proxies to access geo-restricted content while in the United Arab Emirates. However, unlike a VPN, Smart DNS doesn't encrypt your traffic nor does it cloak your IP address. So, whatever you're doing online can be monitored easily.
In a country like UAE, privacy is very important. Therefore, if you cherish your security and privacy, you better use a VPN instead. Shall we take a look at what Smart DNS puts on the table:
Unlike a VPN, Smart DNS is not limited to certain devices. It can be set up on literally every platform there is. That includes Xbox, Apple TV, Amazon Fire Stick, Windows PC, MacOS, iOS, AndroidOS, Roku, and even Chromecast.
Change your DNS configuration once and you'll be able to unblock geo-restricted channels anytime you launch your device. However, what you get to access depends on what your provider supports. Therefore, choose a Smart DNS provider than unlocks a lot such as Unlocator.
Since Smart DNS doesn't change your IP address in the process, you can enjoy restricted content and keep your local channels fully functional at the same time.
Smart DNS doesn't encrypt your data. Although that doesn't give you the security you need, your speed remains at full capacity.
UAE ISPs use transparent proxies or DNS hijacking, which means that Smart DNS may not work. Be careful, Du and Etisalat are on to you.
Picking a good Smart DNS provider is as daunting as it is with a VPN. However, there are not many options when Unlocator is in the industry. This service can unblock more than 234 channels across the globe, including US Netflix, Hulu, BBC iPlayer, and more. To add a cherry on top, you can test out their service for 7 days free of charge. Make use of that and learn what this provider is all about.
Conclusion on The Best VPN for UAE
Despite the high levels of restrictions imposed in the UAE, ex-pats living and working there have an option that allows them to get to watch what they want and listen to what they want. That is a VPN. If installed properly, a user should be able to bypass all the restrictions set up and go through the web with the utmost freedom and privacy. Do give me your opinion and share your experience with the VPN you ended up picking in the comment section below.
Best VPN for UAE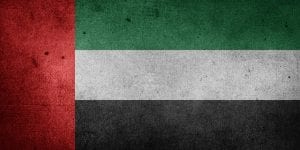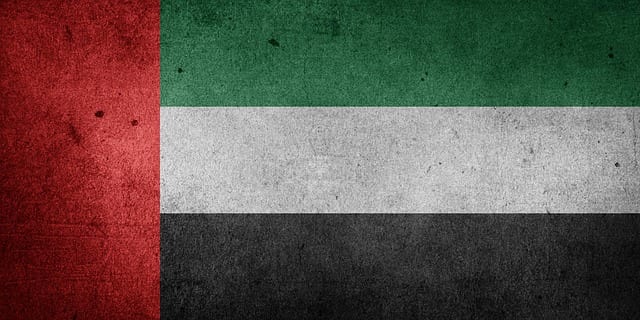 Name: ExpressVPN
Description: Actually finding a reliable VPN for UAE can be like searching for a needle in a haystack. ExpressVPN is one of the few VPNs that live up to their promise.
VPN Apps

Access Geo-Restricted Content

Speed

Customer Support

Refund Policy