From its humble beginnings as a set-top box manufacturer, Vudu was able to attract the attention of one of the biggest retail supermarket chains in the world and has gone on to become one of the most popular streaming services on the Internet. The streaming service has since added a whole lot of content into its library, with 2015 seeing it amass more than 18,000 movies and over 5,000 TV shows in its catalog.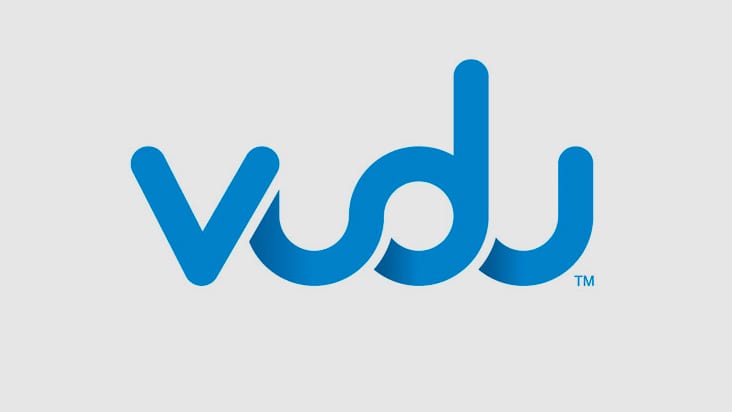 What Makes Vudu Special?
Despite being among the hundreds of other streaming sites you can find on the net, Vudu still has something that sets it apart from most of the other services online. Vudu doesn't charge a monthly fee for users to stream content from their library. What they do instead is to ask viewers to only pay for whatever they want to view.
They let you 'rent' their movies for a small fee. The charges are about $1.99 for standard definition and $2.99 for HD viewing. Also, since they are owned by Walmart, users can choose to have digital copies of movies stocked by the retail giant added to their Vudu account and proceed to stream them from there.
Is Vudu Available outside the USA?
There's one thing that you might probably not be as happy about especially if you've grown to like the service, and you're also always traveling out and about. The service is only available in the US and Mexico.
This means you're going to have a lot of difficulties especially when you travel outside the two countries, as you'll be met with an error message every time you try to access the platform. This is because the streaming service has put in place geo-blocks to deny users access if they're based outside the preferred territory.
Using VPN to Stream Vudu Outside the US
This might be the end of the road for some users hoping to access the service while travelling abroad, but not necessarily so if you know about VPNs. Virtual Private Networks work by diverting the traffic that comes from your Internet use to private servers based in many other parts of the world. This is done so as to work around any of the restrictions that may have been set up by either your ISP or the web service you're trying to access.
The working behind it all is also not that difficult to understand. Once you've subscribed to a VPN service and connected to a server that's in the same location as the website that you'd like to access, your IP address gets switched with the one that belongs to the server.
With this done, you're then able to trick whatever geo-blocked site or channel that you're a local user, and access their service as any normal user would. This is exactly how you'd be able to access Vudu from abroad if you'd subscribed to a VPN service.
Using a VPN also allows you to access other geo-restricted services in the very same way, all the while ensuring that whatever you're up to online remains private and hidden even from your ISP.
This is done through encryption, and it helps work around any measures that your ISP may have applied to try and manage your connection. Using a VPN also assures you of your security whenever you're doing sensitive stuff online such as banking or shopping, since it provides the layer of security that you'd need to be sure that no hackers can get hold of your banking details.
Streaming Vudu Outside the US through VPN
It is very important that you also ensure that the VPN service you choose for Vudu gets to be one that has the kind of features that'd be great for streaming. Simply follow these steps to watch Vudu from anywhere in the world:
Sign up with a premium VPN service from the list above.
Download and install the VPN app on your PC, Mac, Android, iOS, or FireStick streaming device.
Launch the VPN app and sign in to it using your VPN account.
From within the app, connect to an American VPN server.
You can now access Vudu from Canada, UK, Australia, or anywhere else overseas.
Best VPNs for Vudu
There are not that many services that fit this criteria, so to help you work out the ones that do, we've compiled a list of what we know are the best VPNs you can use to stream Vudu from outside the US. Have a look:
1. ExpressVPN
ExpressVPN rides on a great reputation for always keeping the customer first, and never compromising on their quality of service. Based out of the British Virgin Islands, the provider has been around for about a decade now, and this has allowed them to grow to over 2000 servers. The service bases its 256 bit AES encryption on the OpenVPN protocol but also supports users who would prefer L2TP, PPTP, IKEv1 or IKEv2 depending on their devices.
ExpressVPN is great for streaming as it has superfast servers, as well as a client that chooses the best settings to use so that you don't have to do too much tinkering yourself. The service also has the capacity for 5 simultaneous connections and has a set of stealth servers that you can rely on if you'd like to connect to sites in regions where there's a lot of online censorship. ExpressVPN users get to enjoy unlimited bandwidth and unlimited server switching and are promised that none of their traffic will get logged thanks to the service's zero-logging policy. To see what more the service holds for subscribers, have a look at our ExpressVPN Review.
2. BulletVPN
BulletVPN is another provider you can trust to have your security intact as you browse the Internet, especially because of its well built out security structure. The service is great especially for users who spend a lot of their time streaming, as they'll be assured that loading and buffering won't even take that long to happen. BulletVPN also has a VPN client that supports platforms such as Windows, Mac, Linux, and Android, and has a server presence in more than 55 countries.
Unlimited speed and unmetered bandwidth are included in its package by default, and its headquarters in Estonia mean that the provider isn't bound by any data retention rules.
The service also allows up to 6 multiple connections and comes equipped with a Smart DNS service for users who are really keen on accessing geo-restricted sites. Users will also be free to perform unlimited server switches and choose from PPTP, L2TP, TCP, UDP, or OpenVPN as the preferred VPN protocol. To find out more details like the cost of subscriptions and the packages available, try and read through our BulletVPN Review.
3. NordVPN
NordVPN offers one of the most feature-packed packages in the whole VPN industry. This capable provider is based in Panama and has over 4000 well-scattered servers to its name. Choosing NordVPN means siding with a service that is reliable, and has a lot of tools in its toolbox to guarantee your protection online. The service also allows users to connect up to 6 devices simultaneously and is able to handle all the traffic that would come if you chose to stream from Vudu through all of the 6 additions.
NordVPN supports uninterrupted streaming and even has servers designated for that specific use. The service also integrates well with Tor to increase your level of anonymity online and has a well-known double VPN feature that routes your traffic through two servers for increased security. NordVPN also comes jam-packed with additional features such as an automatic Internet kill switch, Cybersec software to drive away unwanted ads and malware, anti-DDOS attack protection, and a SmartPlay service that you can use to access geo-restricted services. There's a more detailed breakdown that we have about this provider that you can go ahead and read through on our NordVPN Review.
Summary of The Best VPN for Vudu
Users who prefer paying for what they view instead of having to part with a monthly subscription are sure to enjoy using Vudu. The only issue they'd have to work around is being able to use it outside the US. To ensure that you don't encounter any problems with Vudu while abroad, get a VPN.
Best VPN for Vudu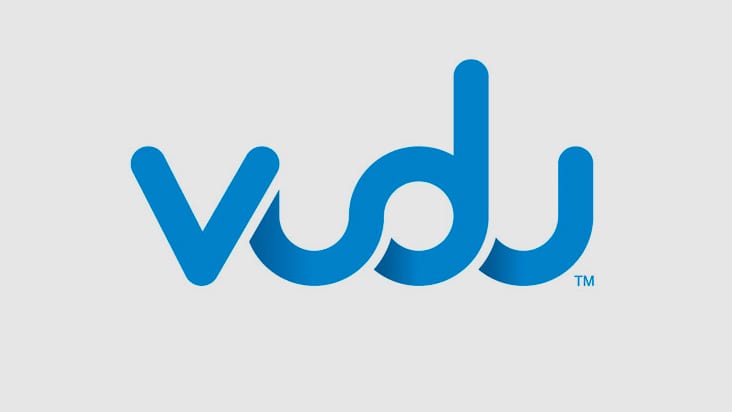 Name: ExpressVPN
Description: Out of all the VPN services we've tried, ExpressVPN works best when it comes to unblocking Vudu outside the USA.
VPN Apps

Access Geoblocked Content

Speed

Support

Refund Policy