Throughout the years, theVPN.guru has brought you everything there is to know when it comes to technology. You can now find very simple-to-follow guides, product reviews, and even how-to-watch walkthroughs. However, did you ask yourself this: Who's behind all of this? Who took the time to research and provide you with all the information available on our website? Well, let us introduce you to our creative team.
The Founder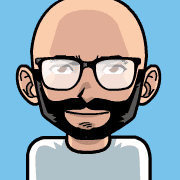 William Reeves created this blog to help expats and regular users who want to protect their privacy, fight censorship and overcome regional blocks. He does strongly believe that your personal privacy, browsing behavior, and browsing content on the Internet should be strictly private information. William also believes in a borderless Internet, regional restrictions, geo-blocks, and other limitations that do not have a place in our globalized environments. He has lived and worked in many countries including Dubai, Qatar, and Denmark, between the blistering heat and the freezing cold one, yearns towards a bit of home. Whether it is an intimate chat with the ones back home, getting access to local channels back in your country, or protecting yourself from online threats, all that should be possible without traffic interception for that matter.
William Reeves has worked in the IT infrastructure business for more than 15 years and I have built projects as small as a two-liner script and scaled up to projects that spawn globally with millions of users and hundreds of servers. He knows about the dirty tricks of ISPs in regards to controlling your data and inducing a change of browsing behavior. So he hopes you will find a few useful tips in this blog. Before you move on please take a look at his professional profile below so you can understand better why his opinion might matter.
Over 10 years of experience in IT infrastructure.
Overall, hundreds of servers, millions of dollars of project costs, 10s of thousands of lines of code.
In 0.01% of top Freelancers out of 12 million in the top Freelancing site online. With a 5 star rating in more than 100 projects.
Top Linux Guru of the year 2008 at Experts-Exchange.
In short, he started this website so that you can protect your privacy and expand your freedom from censorship, data interception, regional restrictions, and the likes. If there is one particular topic you would like him to write about. Give him a shoutout in the comments.
Charles Roswell
One of the pioneers of the website, Charles has been all over the world gathering information about the latest technologies related to the internet. He's also a streaming gadget geek. That's why he never lets regional restrictions stand in his way.
If you're interested in a certain channel, Charles is your guy to bypass its geo-restrictions. He has also reviewed plenty of VPN service providers and knows how to separate the good apples from the bad ones.
Mark Casey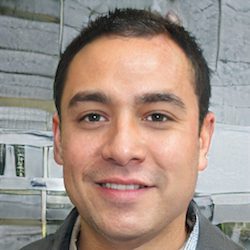 Tech-guru, avid streamer, and an expert in all kinds of devices and how to set them up. Have you ever had a problem setting up DNS on any type of router? Well, check out Mark's guides. They have all the information you need along with screenshots. If you're a Kodi user, you have to go through his walkthroughs. Any add-on you wish to get will be in your grasp within minutes.
Mark, on the other hand, loves TV shows, UFC Fights, and Bellator. That's why you'll find guides available to help you learn how to watch them anywhere in the world. If you want to unblock a certain channel, Mark is your guy for the job.
Razan K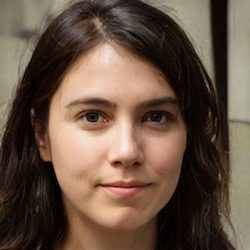 Razan is an enthusiastic Internet security blogger and online privacy advocate. Her articles mainly revolve around how VPNs have become a necessity in today's digital world. It doesn't matter what the subject is, whether it's bypassing regional restrictions, securing your private information, or protecting your device from online threats, Razan has it all.
Razan is also a streamer. If you're looking to watch a show that's only available in certain countries, ask Razan, she'll guide you through the unblocking process.
How Do We Do it?
We've provided millions of users in the US, UK, Canada, Australia, and anywhere else in the world with comprehensive guides, step-by-step walkthroughs, unbiased reviews, and comparisons over the years. Our sole purpose is to help them make more tech-savvy decisions and solve their problems whatever they may be.
It doesn't matter what the subject is, we run some tests before providing you with the information. We don't just go around and spread random thoughts. Our reviewers go through some hard work to bring you the credibility we now have on our website.
You might have noticed that most of our guides include VPNs. That's because we like to ensure complete online freedom and VPNs offer that. But what makes a VPN rank high on our page? Well, our analysts take into consideration every angle a VPN has and put it all together in an unbiased review. We're talking about:
Price: Whether the VPN is expensive or not. Is it worth the fee they're asking for in terms of features?
Features: If it offers the likes of a kill switch, Smart DNS, high-level security protocols, a wide server network, and the number of simultaneous connections.
Compatibility: We check if their dedicated clients are available on all major operating systems, including iOS, PC, Mac, Android, and Fire Stick.
Speed Tests: We do a lot of speed tests to each and every VPN provider in order to determine its connection quality.
No-Log Policy: Our analysts dig deep to find out whether a particular VPN stores data on its users or not. We like to find out if they're sincere when it comes to what they mention on their website.
Warrant Canary: This is an important part that we always check in a VPN. If this section is not updated regularly, you must fear that this VPN has been compromised by the government. In other words, sued.
Refund Policy: There has to be a way back if the VPN doesn't meet your expectations. That's why when we review a VPN, we keep a keen eye on their money-back policy. Some of them offer a 30-day refund guarantee, while others end up with 7 days only. Not to mention those who don't have it, to begin with.
Not only that, but we also provide you with real-life quotes, screenshots, and facts that help ease your decision. Also, you can engage with us in the comment section to make the interaction more flexible.
We're Still a Business
Whenever we mention a certain product, we usually provide a link to it. Some of these advertisers or companies allow us to earn a fee if the reader decides to sign up for their service. If it wasn't for that, we wouldn't be able to provide you with the reviews you have in your grasps at the moment.
However, it doesn't matter what the relationship is with companies, we never allow it to tamper with our judgment and integrity. A product is a product, it has it's pros and cons and we at theVPN.guru will criticize it. We wouldn't recommend any product that we ourselves weren't happy with. We worked so hard to earn our readers' trust, we won't throw that away just to make a few pennies.