Whether you are looking at ExpressVPN, NordVPN, IPVanish, VyprVPN, to BulletVPN, HideMyAss VPN, and Ivacy VPN, VPNs have taken over the market. The choices are many, but which one is the best one for your needs? Are you looking to unblock streaming channels? Increase your privacy? A VPN provider you can trust? Or are you looking for a good overall VPN?  It can be hard to choose; this is why we at TheVPN.Guru, have created an elaborative VPN procedure to test and review VPN providers.
All VPNs are not created alike. You have the good, the bad, and the ugly. Once you type the word VPN in a search engine, you will have endless options in VPNs and reviews.
That's why, here at theVPN.guru, we took it upon ourselves to test out as many VPN providers as possible. We are serious privacy advocators; in essence, VPNs are about privacy; at heart, a lot of shady VPN providers are out there.
At the beginning of our research, we targeted free VPNs since the word "free" always gets a user's attention. Everybody likes free stuff.  As our testing progressed, it became obvious that free VPN servers are either very limited in options or speed, or are simply malware-infected and cause more harm than good.
Once we hit the wall with free VPNs, we headed towards evaluating subscription-based VPN providers. During our research, we tested 100s of VPN providers and divided them into categories based on 50 different metrics.
The top 10 factors that make a VPN credible enough to make our list for today's review are speed, bandwidth caps, VPN protocols used, customer service, server locations, logging policy, streaming channels unblocked, devices supported, DNS/WebRTC leaks and value for money. 
In short, we do use independent testers that use our elaborative methodology to test VPNs. We do not interfere with the testing or change the score. Our testers subscribe to every VPN evaluated and go through our 50 metrics in order to come up with a final result and evaluation.
Having said all that, we have way more information below. You can either go ahead and read on or take the short path and choose from this table :
Best VPN Review – Content Index
We've conducted numerous experiments for VPN service providers in certain countries, for specific streaming services, and a lot more. The comprehensive review below will cover the following points:
---
Everybody Wants a Piece of Your Private Data
From big corporations like Facebook and Google, third-party advertisement agencies, and even your ISP, everybody's after your private data and browsing activities.
Government censorship is also on the rise, even in first-world countries. There are hundreds of different VPNs you can choose from; some are free, while others come at a premium.
Just like in normal life, you'll find good apples and bad ones. In this comparison guide, we have reviewed the top VPN providers. We really hope this guide will help you out with choosing a VPN provider that best suits your needs.
Whether you are looking to browse the web anonymously, protect your privacy or bypass geo-restrictions, there's always a VPN for you.
---
What is a VPN?
If you are searching for the 'best VPN,' you probably already know what a VPN is and what it does. In case you need an introduction to what a virtual private network is, read this part. If you're familiar with what a VPN is and does, skip it.
A VPN is an encrypted private tunnel. Once you connect to any of its servers, your data will go through that private tunnel. In such a case, nobody, not even your ISP, can eavesdrop on your online activity. This makes VPN a perfect tool to protect your online privacy.
Additionally, a VPN helps you get around geo-blocks imposed on streaming channels such as Netflix, Hulu, HBO GO, Amazon Prime, CW TV, Showtime, Sky Go, Now TV, BeIN Sports, among others. These channels are all geo-restricted outside the USA and UK. Select a server where they're available, hit connect, and they're accessible everywhere.
A VPN is also beneficial for Americans and Canadians. Blackout restrictions on NFL GamePass, MLB.tv, NBA League Pass, NHL.tv, and MLS are common practice these days. A VPN allows you to avoid these blackouts and watch your favorite team live online.
If specific torrent sites are locally blocked in your country, you get to access them with ease and also download torrent files without being tracked.
---
How to Choose the Right VPN Service?
Choosing the best VPN service means going through a number of checklist items that can be used to measure how well the service might perform. In this guide, we're going to list 7, and hopefully, they will all give an insight into what you should consider:
Supported devices
You'll find that most quality VPN providers have clients available for a range of device platforms. These include Linux, Mac OS, Windows, iOS, and Android.
A few others may offer a Smart DNS feature that covers other platforms, including Apple TV, Chromecast, Smart TVs, and more. Make sure to give their supported list a quick scan to ensure all your devices are compatible before you pay for that subscription.
Server locations
You want to deal with a service that has more than enough servers scattered across various countries. This pretty important if you're looking to access geo-restricted content. By that, we mean the likes of BBC iPlayer, Hulu, HBO Go, Netflix US, and the like.
A minimum of 100 servers is a good number to start with as a threshold for your VPN provider. The more servers a provider has, the easier it becomes for it to manage a large number of users reliant on its service.
Connection quality
Make sure that your chosen VPN service maintains connectivity speeds that either meet or exceed the speed cap that has been listed by your ISP. This way, we'll be sure that your Internet connection is fully utilized whenever you have your VPN service running.
If you're among users who tend to stream a lot of HD videos, you might want to subscribe to a Tier 1 network VPN. It should cost you a few more pennies, but it's really good. Looking for a cheaper VPN service as a heavy user might frustrate you due to the slow buffering speeds.
While testing VPN server speeds, we often come across servers that severely slow down our Internet speed. Some VPN services even cap their users' download speeds.
Unblocking Capabilities
You have two key points to focus on in this section. First, you must make sure that the VPN you're ending up with can unblock the major streaming services around the world.
You see, most of the channels now employ a VPN ban, which means that noncredible providers won't be able to access their content. Take Netflix's ban as an example. If the service is not well-equipped, you're not getting the US catalog.
Although a VPN is the perfect way to access geo-restricted material, it's not the only method. Some of you guys don't really care about the added security a VPN grants.
You only want to stream your favorite TV shows from all over the world. That's why Smart DNS Proxies exist. You should know that Smart DNS doesn't encrypt your data, it's only for bypassing regional restrictions.
The good thing here is that you don't lose your connection speed in the process. Not only that, but it also doesn't alter your IP address in the process, making it possible to access your local channels at the same time. However, as mentioned, you won't add an extra layer of protection while operating with Smart DNS, you'll be entirely out in the open.
Best Smart DNS Service
Let's talk about Smart DNS Proxies a bit more below:
With Smart DNS proxy, you'll get more device coverage than you do with a VPN. Yeah, add PlayStation, Apple TV, Nintendo Switch, Chromecast, Xbox, Smart TVs, and more to the mix. You can set up DNS on any device.
Once the DNS settings are changed, you don't have to go through the process again. It stays the way it is. However, what you get to unblock, relies on your service provider, i.e., you get what the service supports.
Note that Smart DNS might not be functional if your ISP hijacks your DNS or uses transparent proxies.
Choosing the best Smart DNS service doesn't differ much from VPNs. You need a credible provider so that you can unblock as many channels as you can.
Most of the VPNs in this review offer a Smart DNS service. You can check them out and see what fits you best.
Anonymous Torrenting
There are a good number of VPN services that don't support peer to peer filesharing. This is because most of the content shared through torrenting is either illegal or pirated.
If you're the type of user that does heavy downloads through torrents, you should look for a VPN that supports P2P sharing. The best service operates without capping your bandwidth, and also allows you to torrent overall its servers.
Encryption
Most users turn to VPN because it guarantees them complete online anonymity. The VPN you decide to use should offer the industry's standard 256-bit AES encryption.
Moreover, the VPN service should provide various security protocols such as L2TP/IPSec, PPTP, and OpenVPN. We suggest you stick to OpenVPN as it's the safest amongst all the rest.
Privacy
Never sign up with a VPN service that keeps logs of your browsing activities. The majority of premium VPNs do not keep track of which websites their users visit while they're connected to their VPN servers. There are, however, some exceptions to the rules. To find out whether your VPN has a zero-logging policy or not, carefully go through its privacy policy in order to determine which data it collects and for what purposes.
Try to stay away from VPNs that have headquarters based in countries where data retention is present. Countries such as the USA, UK, and Canada are all part of the Five Eyes. Alliance. That means that government agencies are legally allowed to monitor what you do online.
One more main key feature to maintain your privacy is whether a VPN has a Warrant Canary or not. Top VPN providers aim to protect your privacy even if the government issues gag orders. They do so using Warrant Canaries. It's a rare case in VPNs, but some services do offer the Canary feature.
User reviews
It is important to see what previous users have to say about their experience with a service. That will give you a better idea about what to expect before you spend any of your money.
Make sure that the review you're reading is credible enough. There are numerous trusted websites that provide unbiased reviews based on what users experience with the product. VPN review websites are plenty, but due to the fact most of them are affiliated with VPNs, not all of them can be trusted. If you're looking for genuine sources that provide real user feedback regarding various VPN services, you can always check out the likes of TrustPilot, Reddit, and Quora.
In case you intend to download and install a VPN app on your Android or iPhone, it's obviously best to head over to Google Play Store or Apple's App Store and see what other users who have actually downloaded a specific VPN service's app to their smartphone have to say about that particular application.
Refund Policy
A credible VPN service provider has enough trust in their product to offer users a money-back guarantee. It essentially means that you can get your money back in case you're not satisfied with the service you're getting.
VPNs like ExpressVPN and BulletVPN have 30-day refund policies. IPVanish, on the other hand, offers a 7-day money-back guarantee.
---
5 Reasons Why Everybody Needs VPN
Using a VPN while browsing the web is very essential to maintain your privacy and security. Without it, you can be an easy target for hackers, spammers, and any other online threat out there. But there's more. A VPN has a lot to offer, and the following will shed some light on the matter:
Reason 1: Avoid Surveillance and Censorship
Every country around the world has its rules. Well, that doesn't exclude the internet. Have you ever been to China, UAE, or Russia? Do you know what these countries are like in terms of internet access?
These regions don't tolerate unrestricted internet usage. The chances are that you are not allowed to visit hundreds of websites. In the UAE, for example, you can't use VoIP services.
In China, thanks to its Great Firewall, the country is now the number 1 most censored country in the world. Mainland China blocks any website that opposes the communist regime, as well as those that promote what they call a "Western" mentality.
A VPN can help you circumvent such censorships and access websites/apps that would normally not be available in a specific country.
Recommended: How to avoid Internet censorship using VPN.
Reason 2: Avoid Geo-blocks
This part goes especially for travelers, nomads, and ex-pats leaving everything behind and settling in a new country. Whenever you go online in a certain country, your IP address changes to one valid in the new region.
For example, if you used to live in the US and travel to the UK, your American IP address will become a UK one the moment you connect to the internet.
IP addresses are used to pinpoint your location; that's how websites and streaming channels determine whether to allow you access to their content or not. This process is what we call geo-blocking.
If you live outside the channel's country, you'll be blocked instantly. However, with a VPN, you can get around these blocks by changing your IP address (location) to that where the channel is available. As a result, you'll be able to stream the channel wherever you might be.
Recommended: Cirvumvent Regional Restrictions.
Reason 3: Anonymize Your Internet Approach
Whatever website you visit, you're being tracked, period. The most significant search engines, social media websites, and even your government are always spying on your browsing activities.
No matter what you're doing, whether it's downloading certain files, visiting sites, or even streaming online, you're being watched.
When you connect to a VPN server, you'll encrypt your data and hide your IP address. Thus, you'll browse the internet anonymously without being tracked by anyone who's lurking around.
Recommended: How to protect your private data online.
Reason 4: Bypass Blackout Restrictions
American sports fans have suffered for years from blackouts. Blackout restrictions mean that you can not stream your favorite MLB, NFL, NHL, MLS, or NBA matches.
That's because your local cable provider is broadcasting these sports games. To avoid these blackouts, use VPN to trick US and Canadian sports streaming channels that you currently reside in a state where the game is not blacked out.
Recommended: How to Avoid Blackouts using VPN.
Reason 5: Use Public WiFi Hotspots Securely
Wi-Fi hotspots are a thing now. Why would you spend your mobile data checking the likes of Facebook and Instagram when you can use free Wi-Fi. You see, most users just go out to restaurants and coffee shops and connect to their internet.
However, they're not aware that they are vulnerable to attacks from hackers and cybercriminals. You're literally putting your personal data at risk. Anyone can get a hold of your emails, password, credit card info, and even your banking account.
Be careful and use a VPN every time you connect to such networks. You don't know who's waiting to harvest your data.
Recommended: Dangers of Public WiFi Hotspots
---
Best VPN – In-Depth Review
Before we go into the pros and cons of the top VPN service, here's a table that summarizes the review below. Keep in mind that all of these VPNs are reliable and trustworthy. If you are looking for freemium VPN services like Hola, I'd advise you not to go down that road. Free VPNs are never safe to use.
Disclaimer: Our website generates revenue through various affiliate programs, which means we get commissions from some VPN providers if you visit their website through ours. This enables us to keep theVPN.guru ad-free. These affiliate programs do not, however, affect our VPN reviews in any way or shape. TheVPN.guru's assessments of various VPN service providers will always stay unbiased as well as transparent.
With that said, the following is the full review of the best VPNs in 2023:
1. ExpressVPN – Top VPN and Editor's Choice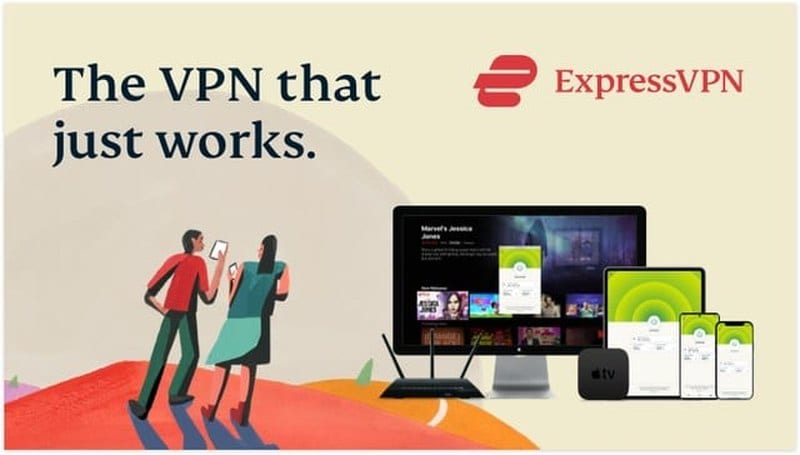 '
This VPN provider is basically the number one VPN in the world. It's based in the British Virgin Island, which is far away from the 14 Eyes association's reach. They also have a strict no-log policy.
In fact, a couple of years ago, Turkish authorities targeted an ExpressVPN in the country that they state was used to cloak details regarding the assassination of the Russian Ambassador to Turkey, Andrei Karlov. However, they were unable to find any logs to aid their investigation.
ExpressVPN has more than 150+ locations in 94 countries. You won't run out of options when it comes to unblocking restricted content. A VPN's speed is a crucial factor to determine its credibility.
That's why we performed several tests to see how fast ExpressVPN can operate. The results were quite impressive. When we connected to a nearby server, our internet speed dropped by 6% only. We were able to stream Netflix in 4K without witnessing any buffering issues.
The provider has dedicated apps available for iOS, Android, Windows, macOS, as well as FireStick. ExpressVPN's application has proven to be one of the most functionality we have tested. It includes a speed test in addition to an IP address checker, DNS leak test, and WebRTC leak test
But that doesn't stop there. We tried their MediaStreamer Smart DNS service and were able to unblock content on other platforms not natively compatible with VPNs. That includes PlayStation, Xbox, Chromecast, Apple TV, Samsung Smart TVs, and more.
ExpressVPN has an automatic kill switch that stops your Internet traffic should your VPN connection drop unexpectedly. You can enable/disable the kill switch, dubbed 'Network Lock', under 'Preferences' -> 'General' in the ExpressVPN app.
Subscription-wise, ExpressVPN is a bit expensive. But judging by its features, it's worth every penny. They also offer a 30-day refund policy just in case you don't plan on using its VPN service for a prolonged amount of time.
Pros
160 server locations in 94 countries..
Free Smart DNS (MediaStreamer).
30-day money-back policy.
Military-grade encryption.
Five simultaneous connections.
Support P2P torrenting.
No-logs policy.
Access to American Netflix.
Network Lock (Kill Switch).
Browser extensions for Firefox and Chrome.
Split tunneling.
Cons
Quite expensive.
Free trial for iOS users only.
---
2. BulletVPN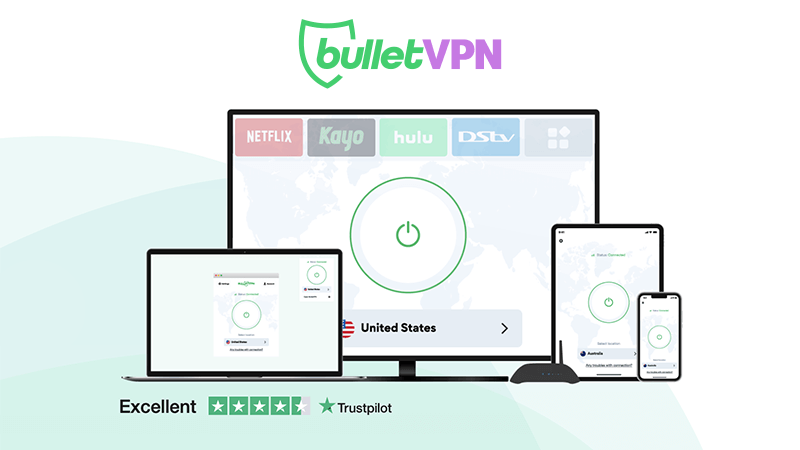 BulletVPN is another top contender on our list. The service is based in Estonia, where no data retention is applied. That keeps users' private information safe from being harvested by the government and the 14 Eyes association.
As is the case with every other VPN we review, we went through BulletVPN's privacy policy to verify whether they do collect their users' data in any way or not. BulletVPN clearly states that it does not collect or keep logs of any user activity. We did some research on the matter and no reports came up stating that the provider has any leaking incidents.
Just like ExpressVPN, BulletVPN offers a Kill switch. However, what differs here is that they have a new technology called Bullet Shield. A kill switch cuts off your internet access if the VPN connection drops. Bullet Shield, on the other hand, doesn't let you connect back to the internet if you're not already using one of BulletVPN's servers.
BulletVPN boasts very fast servers around the world, covering 55 countries. During our tests, the provider showed consistency in speed as the maximum drop in the connection was up to 9%.
Setting up BulletVPN's applications is pretty straightforward. The app itself is very simple to use. However, despite its simplicity; BulletVPN proved to be one of the most advanced providers out there when it comes to security.
We were able to unblock Netflix on all the devices we had BulletVPN's Smart DNS proxy set up on, including Apple TV, PlayStation, Xbox, Chromecast, and Smart TVs.
BulletVPN isn't the cheapest VPN out there, but according to what we examined, it's worth it. Plus, there's a 30-day money back guarantee in case you want to try them out out before opting for their service.
Pros
120+ servers in 50+ countries.
Free Smart DNS proxy.
30-day refund policy.
Military-grade encryption.
Six simultaneous connections.
P2P friendly.
Zero traffic logs.
Unblocks American Netflix.
Kill switch available.
Bullet Shield.
1-day free trial.
Cons
No browser extensions.
No Double VPN.
---
3. SurfShark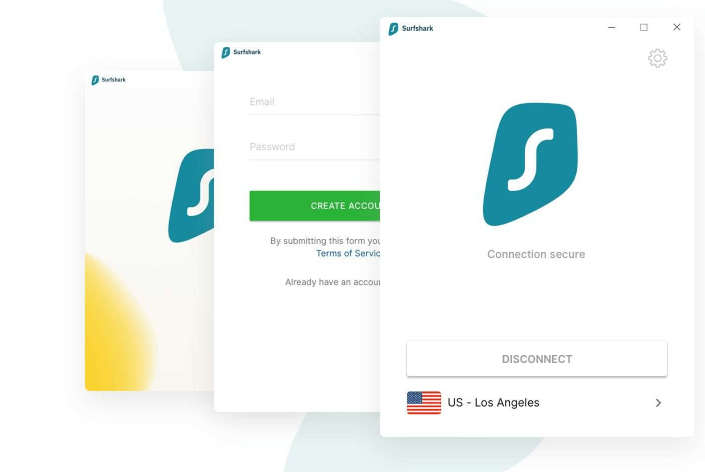 Although it's relatively new, there's no doubt that Surfshark has a substantial set of features. SurfShark is based in the British Virgin Islands, i.e. it's not in a country where the 14-Eyes alliance can get a hold of its users' information.
According to its website, SurfShark has numerous VPN locations in over 60 countries. During our speed tests, some servers showed great results (2% drop only), but the provider showed inconsistent speeds on a few others.
SurfShark has a Smart DNS feature that proved to work with major streaming platforms when we tried it out. But please note that no additional protection measures will be present during the process.
We set up Surfshark's VPN client on Windows PC, Mac, Android, and iOS and found it to be very user-friendly. The app includes an automatic kill switch. Moreover, just like NordVPN, SurfShark allows user traffic to pass through multiple servers courtesy of their "multi-hop" feature. With that, your traffic gets encrypted twice or maybe thrice, enhancing your security to the max.
With CleanWeb, users get to prevent any malware or malicious software from infecting their device while browsing the web.
Finally, SurfShark offers you a 30-day cash-back guarantee. That way, users can test their service before you make up your mind and invest in the provider.
Pros
Servers in 61+ countries.
Smart DNS proxies.
30-day refund policy.
256-bit AES encryption.
Unlimited simultaneous connections.
P2P support.
Zero traffic logs.
Access to American Netflix.
Kill switch available.
Warrant Canary.
Whitelister (split-tunneling)
CleanWeb.
Multi-hop.
Browser extensions.
Cons
Some slow servers.
No free trial.
---
4. Unlocator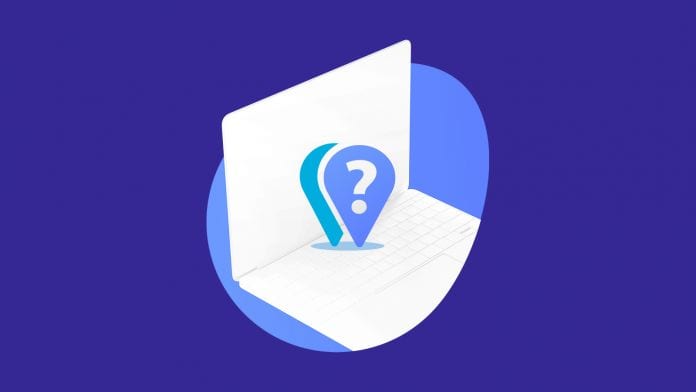 Unlocator initially launched in 2013 as a Smart DNS proxy service. Nowadays, it provides both VPN and Smart DNS proxy services. As a VPN, being based in Copenhagen, Denmark, isn't a good factor for privacy. Denmark is part of the 9 Eyes, an expanded version of the 5 Eyes association.
Unlocator has 41+ servers across 36 countries. Now, we did some tests to see its speed performance. Some of them came out with good results, while the others caused our internet connection to drop drastically (rare cases).
We tried their application out, nothing too grand. It's very user-friendly and anyone without tech knowledge should be able to navigate through the features without major hurdles.
While examining the app, we found optimized servers dedicated to maintaining speed. They're labeled as (High-speed) in the server list. We tested a US server to check if a Netflix episode would buffer, and it did not.
As we mentioned, Unlocator started as a Smart DNS service. You can purchase it with Unlocator VPN or individually.
Furthermore, Unlocator has an automatic kill switch backed by what they call Unlocator Shield, which prevents you from connecting to the internet if you're not connected to a VPN server. Both these featured can be turned on or off within the Unlocator app.
Unlocator offers a 7-day free trial to test their service out. After that, users also get a 30-day refund policy. So, make that 37 days of risk-free Unlocator service.
Pros
70+ servers in 41 countries.
Smart DNS feature.
30-day refund policy.
256-bit AES encryption.
Five simultaneous connections.
P2P support.
Zero traffic logs.
Access to American Netflix.
Kill switch available.
Unlocator Shield.
Seven-day free trial.
Cons
No browser extensions.
No split tunneling
Some inconsistant speeds.
---
5. NordVPN
NordVPN launched in 2012 and has become one of the top go-to VPN providers for privacy and security. The provider's headquarters are located in Panama, a country where data retention laws don't apply.
NordVPN's server network is quite broad. They have around 81 server locations. The provider is well-known to be the largest amongst all on our list, covering more than 60 countries.
However, when it comes to speed, their servers weren't always consistent. According to the speed test we performed, some servers came up with great results, while other Tor over VPN servers reduced the connection speed by 40%. That most probably has to do with the fact you are getting extra encryption/security while connected to these servers.
NordVPN has a SmartPlay feature. This technology is its own Smart DNS service. We tried a couple of channels and the results were positive. By using its DNS codes, we were able to unblock the likes of Netflix, BBC iPlayer, and Amazon Prime Video.
As for extra privacy, NordVPN has an automatic Kill Switch as well as some unique features we couldn't find in other providers. First, there's the Double VPN technology.
With it, the users' traffic will be rerouted through not one, but two servers simultaneously. In other words, your data gets encrypted twice. However, while trying it out, we noticed a huge drop in the internet connection due to double encryption. The feature is clearly aimed at users who value their online privacy and security rather than those who are looking for a way around certain geo-blocks.
CyberSec technology is another NordVPN security feature. It basically protects your device from being affected by malware or any malicious software while it's activated.
NordVPN used to offer a free 3-day trial. However, as of December 2019, NordVPN does not offer a free trial anymore. When we asked NordVPN as to why the free trial is no longer available, they stated that some users were abusing it and thus they were left with no option other than to remove it. You can still benefit from their 30-day money-back guarantee though.
Pros
81 server locations in 60+ countries.
Smart DNS (SmartPlay).
30-day money-back policy.
256-bit AES encryption.
Six simultaneous connections.
P2P friendly servers.
Zero-logs policy.
Unblocks American Netflix.
Automatic kill switch.
Browser extensions are available.
Warrant Canary.
CyberSec.
Double VPN.
Cons
Speed problems on some servers.
No free trial.
Lacks split-tunneling.
---
6. IPVanish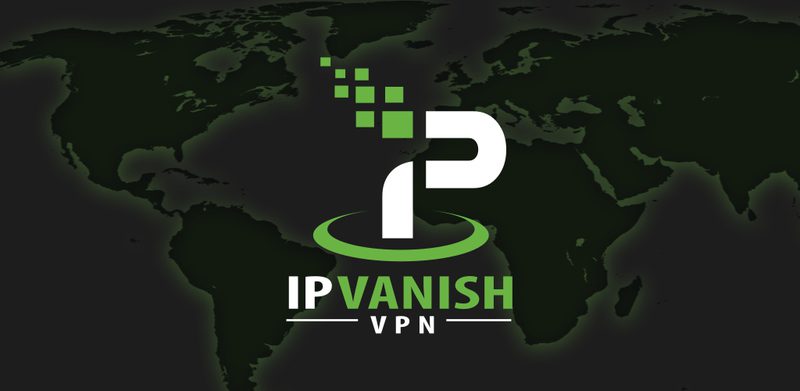 IPVanish is mainly known for its excellent speeds. If you're into Kodi or P2P file sharing, IPVanish is one of the VPNs we would recommend you to use. Their strict no-log policy comes in handy as the provider is based in the United States – one of the leading countries in the Five Eyes association. In the past, the provider was accused of keeping logs. But now, they claim they don't anymore.
IPVanish has more than 1000 servers across 60 countries. Their official website states that they offer the best speeds in the industry. According to our speed tests, the provider showed a 10% drop, which is very good, especially for HD streaming.
With IPVanish, you can unblock dozens of channels around the world, but US Netflix isn't among them. This is one of the major cons of this provider as none of the US servers penetrated Netflix's VPN ban. We also weren't able to get BBC iPlayer to operate outside the UK.
IPVanish doesn't have a Smart DNS feature either. Therefore, users can only resort to their VPN servers if you want to unblock geo-restricted content.
On a positive note, the provider's application isn't that hard to navigate through though. Some functions, including setting up OpenVPN on Windows 10 might require some technical background.
We were quite surprised to find out that IPVanish does not block P2P downloads on any of its servers. In case you're into torrenting, this is one of the VPN service providers you might want to consider.
For added privacy, IPVanish has an automatic kill switch, just like all the VPNs on our list today. As for the refund policy, we weren't that optimistic about IPVanish's. They only offer a 7-day money-back period, which pales in comparison to the other providers on the list.
Pros
75+ server locations.
30-day refund policy.
256-bit AES encryption.
Ten simultaneous connections.
P2P support.
No-logs policy.
Kill switch.
SOCK5 proxy.
Chrome extension
SugarSync (Secure file storage, syncing, sharing, and backup).
Cons
No Split tunneling.
It doesn't unblock Netflix and BBC iPlayer.
No Smart DNS.
No free trial.
7-day refund policy.
---
7. CyberGhost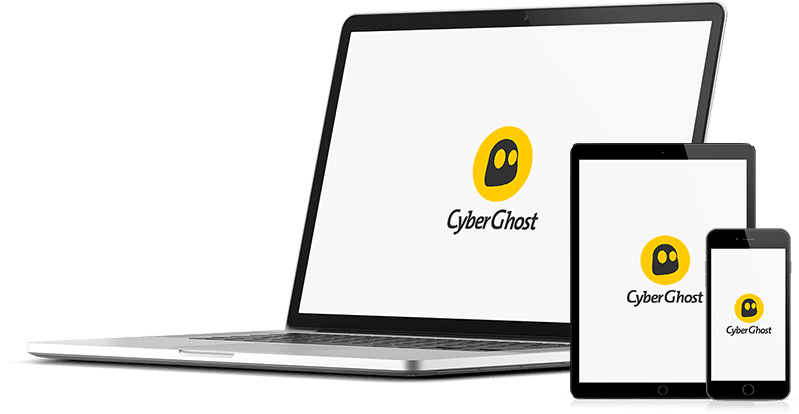 CyberGhost is based in both Romania and Germany. Romania is a country where no strict censorship or surveillance laws apply. Germany, however, is one of the 14-Eyes countries. This does raise some concerns about users' privacy.
CyberGhost has VPN locations that cover 90 countries around the world. The speed tests we performed had acceptable results. Some servers did not affect our Internet connection much, while others dropped it to a maximum of 12%.
Most VPNs Smart DNS proxies, but CyberGhost isn't among them. So, technically, CyberGhost's servers are the only way to unblock restricted content.
Their app is very easy-to-use and is full of features to help non-tech-savvy individuals. There's an option that really grabbed our attention in the examination. CyberGhost has a feature where users can pick the channel they wish to unblock.
There's a couple of options to choose from. We used (For streaming) and a list of channels popped up. Once we clicked on BBC iPlayer, the application automatically connected to a UK server. The feature is really good as users don't need to figure out which servers unblock which streaming services.
As for privacy, CyberGhost provides users with a no-logging policy. But there's also a kill switch to maintain that privacy even if the VPN connection dropped all of a sudden.
We'd like to state that CyberGhost has had some issues in the past due to its acquisition by the Israeli company Kape Technologies. The company used to create malware in the past. But as of now, no malware has been dedicated, and the provider's quality is one of the best.
You can try out CyberGhost risk-free as they offer the longest refund policy among all the VPNs on our list. You have 45 days to check out the service and ask for your money back if it didn't live up to your expectations.
Pros
112 server locations in 90+ countries.
45-day refund policy.
Military-grade encryption.
Seven simultaneous connections.
P2P support.
No-logs policy.
Supports US Netflix.
Automatic kill switch.
Chrome and Firefox extensions.
NoSpy VPN servers (Independently-operated VPN servers).
Cons
No Smart DNS.
No free trial.
Split Tunneling unavailable.
---
Top VPNs – Notable Mentions
The VPNs below won't impress you as much as the ones reviewed above. However, these VPNs are in no way 'poor,' but they do fall behind the likes of ExpressVPN and the others in some aspects.
Most of them do not have a refund policy, let alone a 30-day money-back refund guarantee. Support for USA Netflix is hard to find as well. The more VPN locations a VPN service offers, the faster their servers will be. It is due to the fact these servers will not be overloaded.
We're not suggesting that these VPN providers will not get the job done, but you do feel that the services above have truly superior products. That goes specifically to the quality of servers, support, and privacy.
8. VyprVPN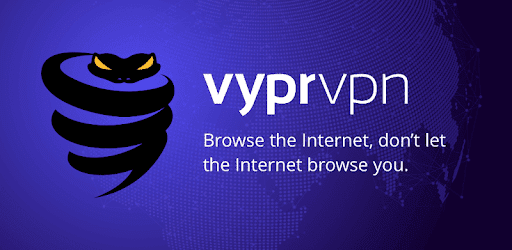 VyprVPN is a top provider based in Switzerland. When it comes to privacy concerns, this country is far away from that as it's considered to be one of the most open countries in the world with no privacy-stifling legislation in place.
The provider happens to own all their servers. This means that they and only they can manage their security and speed throughout the server network. Users can access 50+ worldwide server locations in over 70 countries around the world.
The provider claims that it's the fastest VPN provider. However, there can only be one fastest service, and unfortunately for VyprVPN, they're not it. At least according to our tests.
We tried around four servers in the US (New York), the Netherlands, Germany, and the UK. The results weren't bad, but they were not that great as well. Some servers showed a 47% drop, while others only throttled our connection by 6%.
The provider has a Smart DNS service (VyprDNS), which is also well equipped to protect users against MITM attacks. VyprVPN also has user-friendly apps that can run on Windows, iOS, Mac, and Linux. Users can also install their service on their router, and this is made easier with the VPN router app.
Even if the country bans the use of VPNs, its Chameleon protocol uses the unmodified OpenVPN 256-bit protocol and scrambles metadata packets to ensure that it is not recognizable via deep packet inspection, especially DPI. So, the Great Fire Wall is not an issue anymore. We haven't tested this feature yet, but that's what several reports state.
To get a sample of all this, you could sign up for their 30-day money-back guarantee and see how well it works to unblock geo-restricted sites.
Pros
112 server locations in 90+ countries.
Smart DNS (VyprDNS).
30-day refund policy.
Military-grade encryption.
P2P traffic is allowed.
No-logs policy.
Supports US Netflix.
Automatic kill switch.
Chameleon protocol (Bypasses restrictive networks in highly censored countries).
Cons
Concurrent connections depend on subscription (3 for basic, 5 for premium).
Inconsistent speeds.
No free trial.
9. PureVPN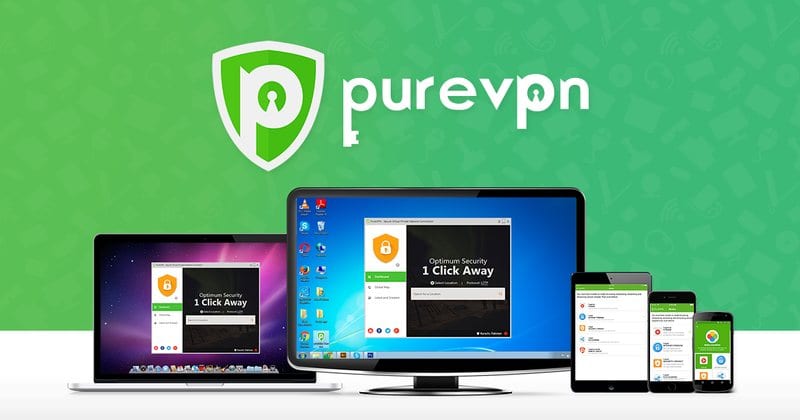 PureVPN launched back in 2007. This service is based in Hong Kong, China. This makes users question if the provider is credible enough in terms of keeping their privacy in check.
Back in 2017, PureVPN handed over information to the Federal Bureau of Investigation aiding them in the arrest of a Massachusetts man for cyberstalking. However, no further incidents were reported after this.
Ever since its debut, PureVPN managed to grant users a lengthy list of features that anyone could wish for. First, they offer servers in 140+ countries. That's an excellent server expansion in case users are looking to unblock geo-restricted content.
Speed isn't that grand, despite them claiming that they're the fastest in the world. When connected to a US server, our download was 34.2% slower, and upload dropped by 30.8%. Some servers gave good results, though.
They also have a Smart DNS feature that can easily be set up on VPN non-compatible devices such as Apple TV, Chromecast, PlayStation, Xbox, and Samsung Smart TV.
Their applications are very user-friendly and compatible with almost every major operating system out there, including Windows, Mac, iOS, Android, and Linux. 
Other "security and privacy" features include P2P torrenting, DNS and IPv6 leak protection, Kill Switch and more. Also, PureVPN allows split tunneling where users get to decide which traffic goes through the VPN servers and which ones use their ISP's.
PureVPN has a 31-day refund policy. Therefore, you can check what the service is all about and ask for a refund in case it did not live up to your expectations.
Pros
Servers in 140+ countries.
Smart DNS feature.
31-day refund policy.
Military-grade encryption.
Five concurrent connections.
P2P support.
No-logs policy.
Unblocks US Netflix.
Automatic kill switch.
Split tunneling.
Browser extensions.
Cons
Several slow servers.
No free trial.
10. HideMyAss HMA VPN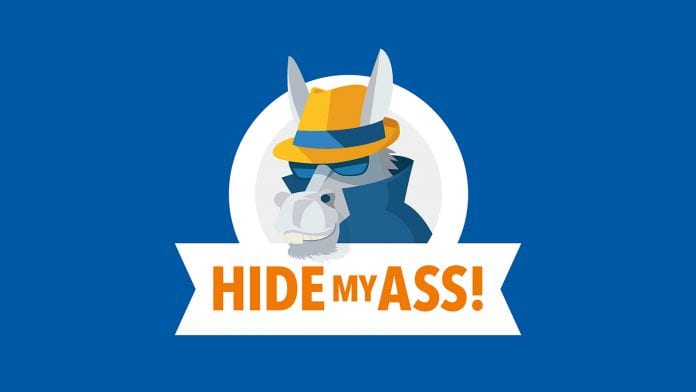 Despite the fact that it's based in the United Kingdom (Five Eyes), HideMyAss claims that its strict no-log policy guarantees that nothing is traced back to you as there's no information to be traced, to begin with. At least that's what they say.
A while ago, the FBI arrested two suspected hackers who allegedly participated in Anonymous and LulzSec attacks. One of them, Cody Kretsinger, is sentenced for 15 years in prison.
Where did the FBI get the information? He used a HideMyAss server to disguise his Internet protocol address and break into Sony Pictures' website. So, the hacker got caught thanks to the service he thought would protect him. No further privacy reports were found later on.
Back in 2015, HMA was acquired by AVG, an anti-virus software developer. A year later, Avast completed its acquisition of AVG. So, in short, HideMyAss VPN is owned by Avast nowadays. The popular antivirus vendor had its fair share of criticism from privacy advocates due to the fact it has been collecting users' browsing data and selling it to third parties.
Aside from that, HMA has servers 290+ locations across 190+ countries; which allow users to circumvent geo-restrictions and access content from all around the world. The servers are quite fast, no matter how distant they may be.
We conducted some speed tests, and the results were satisfying. We found that there's a slight drop in the speeds, but we were still able to stream 4K content while connected to HMA.
Their application is user-friendly, and anyone can navigate through its features even if they're not that familiar with the technology. According to what we've tested, HMA has some exclusive features to try out.
Aside from their automatic kill switch, you have their Smart kill switch. This feature will automatically launch the HMA VPN when you activate an app you've deemed a risk to your privacy.
HMA offers a feature called IP Shuffle, a technology that periodically changes your IP address, making users' activity even harder to track.
What they would need to improve on, however, is their response rate when dealing with customer issues. They take quite a long while to reply to queries, though when they do, it's with a solution that will completely eradicate the problem.
Finally, HideMyAss provides you with a 30-day money-back guarantee. That way, if the service didn't turn out to be what you're looking for, you can ask for a full refund and get your money back.
Pros
290 server locations in 190 countries..
30-day money-back policy.
Military-grade encryption.
Five connected devices at once.
P2P optimized servers.
No-logs policy.
Access to American Netflix.
Kill switch
Browser extensions for Firefox and Chrome.
Split tunneling.
Smart kill switch.
IP Shuffle.
Cons
No Smart DNS.
Speed problems on some servers.
No free trial.
Slow support replies.
11. Private Internet Access (PIA)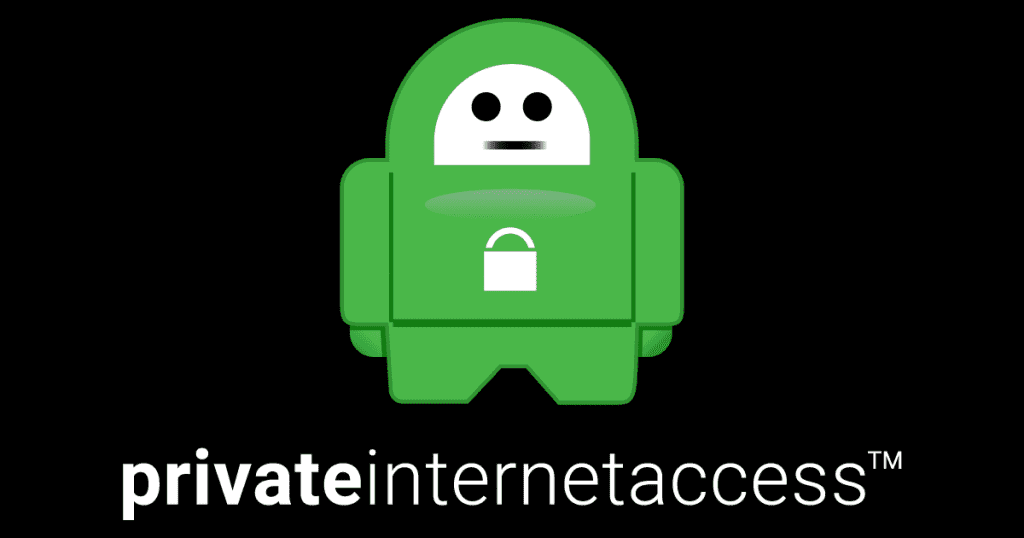 PIA is a solid provider despite not being that fast, cheap, or powerful compared to other giants in the industry. However, it made our list for a reason, and we're going to shed some light on the matter.
First, let's talk about the privacy concern of this provider. PIA is based in Indiana, USA, which means that the US government can impose a gag order on PIA anytime.
It's located on US property after all (part of the Five Eyes). According to several tests and reviews, the provider's strict no-log policy is true. There have been no reports of data leakings before.
On the other hand, Private Internet Access has servers across 32 countries, which isn't that bad. However, what didn't turn out that great was the provider's speed performance.
During the tests we performed, several servers affected the internet connection a lot. To be exact, using a server in the US caused a 30.7% drop, while a server in India showed a 37.79% drop. But in the UK and Italy, speeds were consistent as the connection only suffered a 6% speed hit.
PIA has dedicated apps for Linux, iOS, PC, Mac, Android, as well as browser extensions for Chrome, Mozilla, and Opera. Their application is easy to use even though the Android version doesn't allow you to mark servers as favorites.
Private Internet Access only relies on its servers to help users unblock restricted content. In terms of other features like Smart DNS proxies, PIA lacks such a technology.
PIA does, however, have an Internet kill switch for increased privacy. No data will be leaking back to the ISP's servers if the VPN suddenly disconnects.
We'll wrap it up with their refund policy. PIA's money-back guarantee doesn't extend beyond a 7-day period. That's a very short duration compared to the others.
Pros
Servers in 30+ countries.
256-bit AES encryption.
Ten simultaneous connections.
P2P sharing allowed.
Zero traffic logs.
Access to American Netflix.
Kill switch available.
Browser extensions.
SOCK5 proxy.
MACE (Malware protection and Adblocker).
Multiple VPN gateways.
Cons
Some slow servers.
No free trial.
7-day refund policy
No Smart DNS.
---
Best VPN Compatible Devices
Here's a list of devices that support the use of a VPN:
Windows PC
Mac OS
iPhone
iPad
Android
Nvidia Shield
Android TV Box
Raspberry Pi
Routers
FireStick
PS4*
Xbox One*
Smart TV*
Apple TV*
Roku*
Chromecast*
* To enable VPN on these devices, you have to set up a VPN connection on your router. See this guide.
You could alternatively turn your PC into a virtual router and share your VPN connection with unsupported devices. If you don't have a PC but operate a Mac, you can also share a VPN connection easily.
Also, if your provider has a Smart DNS feature, you can configure those codes on any device available in your household.
---
The Best VPN Review Guide – Final Thoughts
Hopefully, this review guide gave you a better idea of which VPN is suited most for your streaming, anonymous browsing, or torrenting needs. As you might have noticed, the ideal VPN might differ from one person to another depending on what they're trying to achieve. We constantly edit this 'best VPN analysis' to keep it up-to-date. Just in case you find some information to be outdated, simply leave a comment in box below.
Best VPN Review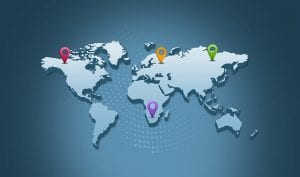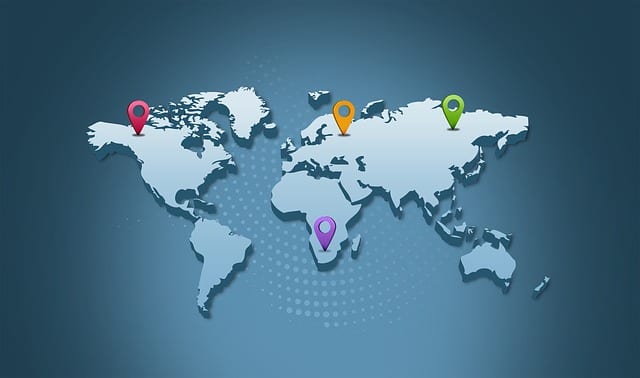 Name: ExpressVPN
Description: Although ExpressVPN is a bit pricier than other VPNs, their overall package scored the highest during the test we performed. If you're looking for a top-class VPN, this is the one.
VPN Apps

Access Region-Restricted Content

Speed

Customer Support

Refund Policy