Best VPN for Roku – 2023 In-Depth Review
Last Updated On: December 5, 2022

|

1 Comment

|
Which VPN is the best for Roku in 2023? It's safe to say that Roku is the most popular streaming device today. Its list of compatible streaming services is expanding every day. Unfortunately, the channels that you can install and watch on Roku are limited if you live outside the USA. I bought it thinking I'd have unlimited access but was shocked when I saw all those location error messages. I wasn't going to let my money go to waste, though. So after a little research, I discovered that I could unblock all the channels on Roku using a VPN. And you'll also need it to bypass blackouts imposed on MLB.tv, NFL.tv, NHL Game Pass, and NBA League Pass. So, if you'd like to know what is the top VPN service for Roku devices as of 2023, read on. 
Best VPN for Roku – Content Index
Roku is one of the best streaming platforms in the world. However, it's full functionality and potential cannot be unlocked due to geo-restrictions. But with a top VPN for Roku, it can and it will.
Based on a very strict evaluation process, we reviewed five of the best VPNs to use for Roku. Here they are:
VPN Benefits
A virtual private network, better known as VPN, can bypass geographic restrictions and media blackouts. You'll need it if you want to fully make the best use of your Roku device.
This tool redirects your internet traffic to another network of your choice, then gives you another IP address from the country that you selected. In other words, if you connect to a server from the United States, you'll get an American IP address.
And do you know why it's so important to hide your actual Internet Protocol Address? It's because the internet can pinpoint your global position through it. And since most streaming channels are geo-blocked outside their respective regions, you'll need to change your IP to trick them.
You can also benefit from a lot more if you install a VPN on Roku, including:
Privacy protection: VPNs encrypt your traffic and prevent anyone or anything from monitoring it. That includes internet service providers, hackers, and government agencies.
Enhanced online security: Protect your data from malware, viruses, or hackers, especially when you're connected to public WiFi networks.
Bypassing internet censorship: VPNs help you bypass government censorship by rerouting your traffic to a server in another country.
How to Install VPN on Roku
You should note that the Roku neither supports VPN or Smart DNS natively. This leaves you with only three ways to install a VPN on your device:
Your first option would be to install a VPN on your router. That way, Roku or any device that you use while connected to your WiFi network will also share the VPN connection.
However, certain routers do not support a VPN client, which is why you have to make sure you have a DD-WRT or Tomato based router. For a more detailed explanation, check out this guide.
Also, you can skip the VPN altogether and use the Smart DNS proxy service that your provider offers instead. Not every VPN provides a proxy for users, so make sure you select one that does like ExpressVPN. Simply set up Smart DNS on your router so that you can connect Roku to the service as well.
Now, you'll have access to US-restricted channels like HBO Go and Hulu, but if you want online privacy, keep in mind that proxies don't encrypt your traffic.
Or, you can subscribe to another Smart DNS service like Unlocator, for example. This is an independent service that isn't attached to any VPN, but it can bypass the streaming channels on Roku nonetheless. You'll also benefit from a 7-day trial period.
Setup a VPN on your PC/Mac and then create a virtual router and connect the Roku to it. You can find out how to do that in this guide.
Best Roku VPN in 2023
I have reviewed quite a lot of VPN services to save you all the trouble. You can find the final results in the table below. VPN services have been ranked according to their speed, servers, compatibility, support, and refund policies. Therefore, they are our undisputed Roku VPN as of 2023.
If you use ExpressVPN, which is our number one pick, you can directly set up DNS codes on your router. The service also offers a 30-day money-back guarantee and can access American Netflix outside the USA.
Note that I did not include free VPNs in the list of the best VPN for Roku. These brands are and untrustworthy and risky to use, which is why I recommend that you avoid them.
ExpressVPN – Best Roku VPN 2023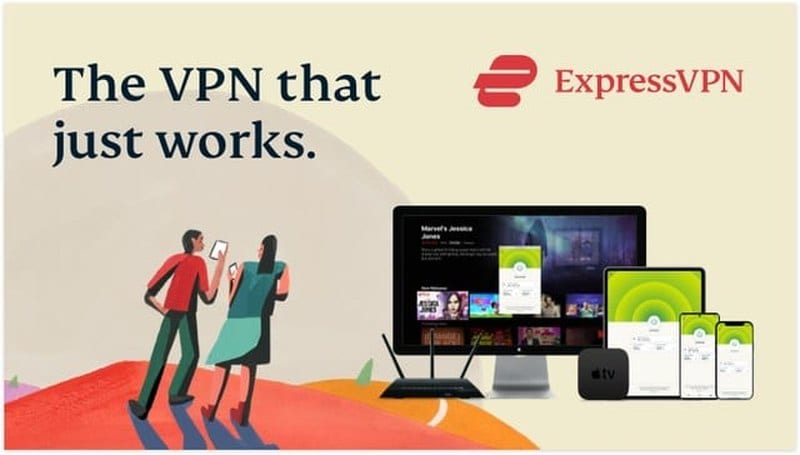 As we mentioned earlier, ExpressVPN sits top of the list, and for good reasons too. The provider has been around since 2009, providing all sorts of quality services, including privacy, security, and anonymity.
To give you a better idea, here's what ExpressVPN is all about:
Servers: The company has thousands of servers all around the globe, which makes unblocking streaming channels really easy.
Unblocking Capabilities: You can use it to access any Netflix library in the world, including the US. You'll also unblock other US-restricted streaming channels on Roku like Showtime and Amazon Prime.
Speed: We performed some speed tests on several ExpressVPN servers. Our connection remained capable of streaming HD content, especially while using a nearby server, which caused a 7% drop only.
Privacy: Based in the British Virgin Islands, ExpressVPN is not required to submit user data if it received a gag order from the government or law enforcement. Also, the provider abides by a strict no-logging policy, ensuring customers that none of their data is collected or stored.
Security: ExpressVPN uses 256-AES encryption, along with top security protocols such as OpenVPN, L2TP-IPSec, PPTP.
While ExpressVPN is more expensive than most top Roku VPNs, it does offer a lot of service worth that fee.
On the other hand, new customers can benefit from their 30-day refund policy. If the service doesn't live up to their expectations, they can get a full refund immediately.
Pros
2000+ servers in 94 countries.
User-friendly apps.
No logging policy.
Five simultaneous devices.
Unlimited bandwidth.
Military-grade encryption.
Supports US Netflix.
Smart DNS (MediaStreamer)
Kill switch.
30-day refund policy.
browser extensions.
Split tunneling.
Cons
Expensive.
No Free Trial.
BulletVPN – Great VPN for Roku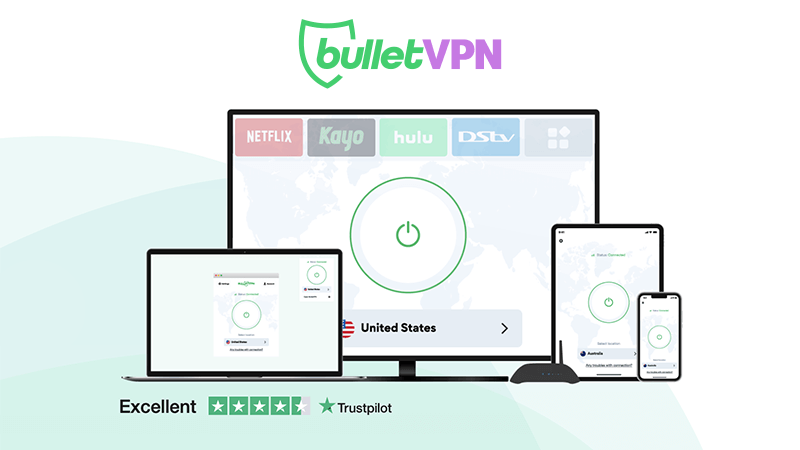 BulletVPN launched back in 2017 as a means to secure user data and help them bypass the toughest of geographical restrictions out there.
Despite being considered a new service, the provider scored some pretty good results when put to the test.
Servers: BulletVPN has more than 100 server locations across 51 countries. While this might seem less than the other VPNs on the list, we did see that it spreads them across key regions, which is more than enough.
Unblocking Capabilities: BulletVPN is one of the few providers capable of unblocking US Netflix, Hulu, BBC Player, and Amazon Prime Video. In fact, it's also able to bypass geo-restrictions and get Disney+ anywhere.
Speed: Many providers don't quite deliver on what they promise, so despite the name of the brand, we did not expect much speed when using it. However, we were impressed by the amazing speed rates that this company offers. By connecting to a UK server, BulletVPN only caused a 6% drop, which helps us watch BBC Player and ITV in full HD.
Privacy: First, BulletVPN is based in Estonia, a region far away from the Five Eyes jurisdiction. On the other hand, a kill switch is available. But what makes BulletVPN stand out is its Bullet Shield, which doesn't allow users to connect to the internet unless they connect to a VPN server.
Security: BulletVPN uses 256-AES encryption and supports more protocols than any of the other providers, including PPTP, L2TP, OpenVPN, IKEv1, IKEv2, and wireGuard.
Furthermore, you can benefit from plenty of user-friendly setup guides and manuals on how to install VPNs on your router or create a virtual router on your Mac/PC.
When it comes to subscription, BulletVPN offers a 30-day money-back guarantee along with a 24-hours free trial (Android) to new users.
That way, they have enough time to test the service out before opting for any plan.
Pros
Servers in 51 countries.
Easy-to-use apps.
Zero logging policy.
Six simultaneous devices.
Unlimited bandwidth.
High-level encryption.
Unblocks US Netflix.
Smart DNS.
Kill switch.
30-day refund policy.
Bullet Shield.
Free Trial (Android).
Cons
No Split tunneling.
No browser extensions.
Surfshark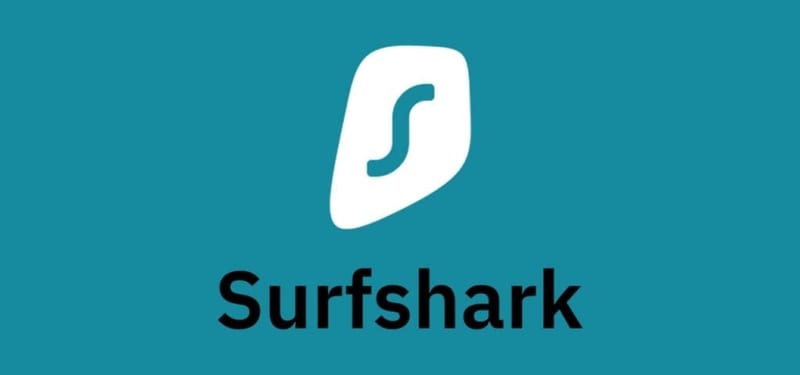 Surfshark is one of those companies that have thrived within a very short time. The provider became a top contender in the VPN industry thanks to all the features it offers for its customers.
When it comes to connecting to a server, the encryption might tamper with your connection. With Surfshark, we didn't notice that much of a difference actually. In fact, we were able to stream content with the same quality, buffer-free.
Moreover, Surfshark focuses on keeping your data private. It provides features such as CleanWeb, Multi-Hop, as well as an automatic kill switch.
To ensure that you're always satisfied, you can always ask for a refund in the first 30 days of purchase if the service didn't live up to your expectations.
Pros
Covers around 60+ countries.
User-friendly apps.
No logging policy.
Unlimited simultaneous devices.
Unlimited bandwidth.
Wireguard support.
Unblocks US Netflix.
Smart DNS.
Kill switch.
30-day refund policy.
Unlocator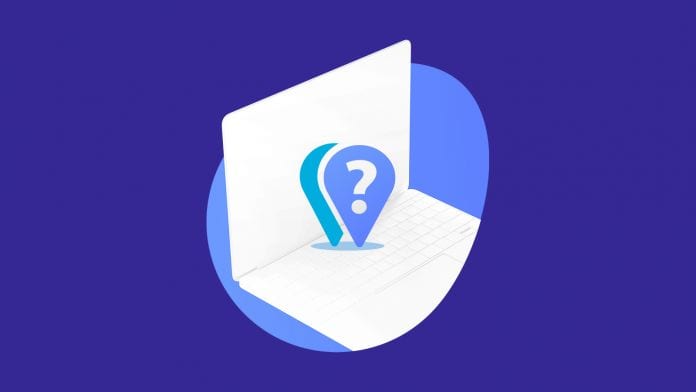 Started off a Smart DNS service. However, as of 2019, Unlocator turned full-hybrid, offering both VPN and Smart DNS.
Unlocator is very popular, and to see what the fuss is all about, we put their new VPN service to the test. Here's what we got:
Servers: Unlocator has servers across 40+ countries around the world, which is a good variety considering it's newly joining the VPN industry.
Unblocking Capabilities: Whether it's their VPN service or their Smart DNS one, Unlocator is capable of unblocking major streaming services, including those with tough VPN blocks like Netflix and Hulu.
Speed: This part was a bit tricky as some servers didn't record the speeds we had hoped for. A server in the UK caused a 55% drop in our connection.
Privacy: Unlocator has a strict no-logging policy despite residing in Denmark, a country located within the 14-Eyes alliance. No data is stored or collected, and it offers a kill switch and Unlocator Shield.
Security: Unlocator uses 256-AES encryption, along with OpenVPN, L2TP-IPSec, PPTP, and IKEv2 protocols.
Among all the VPNs on our list, Unlocator has the longest free trial – 7 days. No credit card information required, only an email address.
To top that up, Unlocator also offers a 30-day money-back guarantee if the user decides no to use the service anymore.
Pros
Servers in 41+ countries.
Apps with a user-friendly interface.
No logging policy.
Five simultaneous devices.
Unlimited bandwidth.
Military-grade encryption.
Accesses US Netflix.
Smart DNS.
Kill switch.
30-day refund policy.
Unlocator Shield.
Split tunneling.
7-day free trial.
Cons
Some slow speeds.
Smaller server network.
No browser extensions.
NordVPN – Top VPN for Roku 2023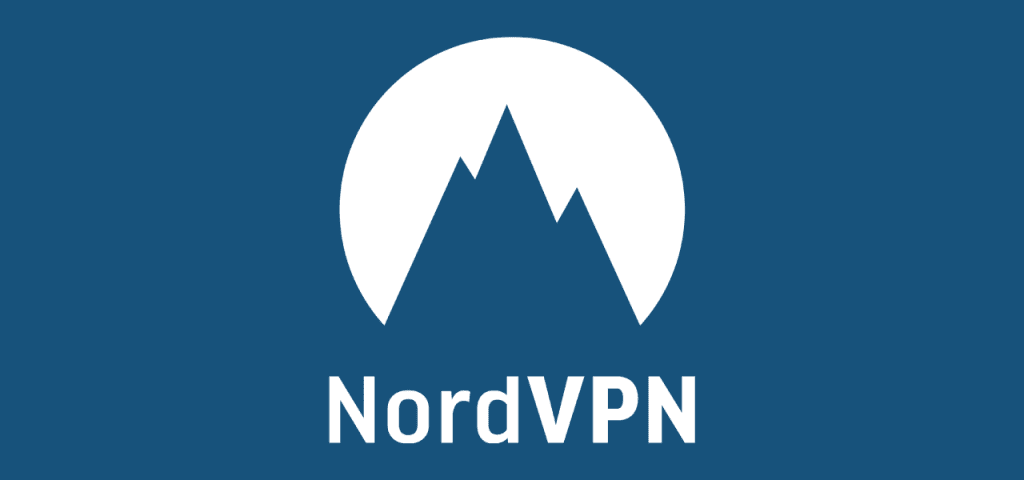 If you're looking for a VPN app that is easy to use, then NordVPN is what you're searching for. Their VPN apps for Android, iPhone, iPad, Mac, and PC, will be installed and ready to use in just a couple of minutes.
But it's not just the apps that catch the eye. This brand also offers some great features, including:
Servers: Perhaps, NordVPN has the largest network in the industry, offering 5000+ servers across 60+ countries.
Unblocking Capabilities: NordVPN can bypass geo-restrictions and access all major streaming channels around the world, including American Netflix, BBC Player, Hulu, Amazon Prime, and Disney+.
Speed: In this department, we got mixed results. A US server caused a (9%) drop in our connection, which is good. However, some of the servers weren't fast at all, especially those at a distant location or with the double VPN feature.
Privacy: Based in Panama, a region that doesn't abide by the Five-Eyes data sharing jurisdiction, NordVPN can't get any more private. It also has a strict no-logging policy and a kill switch to ensure that none of the user's data flows back to the ISP's servers if a sudden drop in the VPN connection occurs.
Security: NordVPN uses DHE-RSA-AES-256 SHA encryption, along with top-level security protocols. However, security is enhanced to the max using their double VPN feature (double encryption, and CyberSec technology (malware and virus protection).
Moreover, their 30-day refund policy allows users to test the service before they make a full commitment. NordVPN used to offer a free trial, but users took advantage of that creating several accounts, which lead NordVPN to cancel it.
Pros
Covers 62 countries around the world.
Apps with a user-friendly interface.
No logging policy.
Six simultaneous devices.
Unlimited bandwidth.
Military-grade encryption.
Unblocks US Netflix.
Smart DNS (SmartPlay)
Kill switch.
30-day refund policy
browser extensions.
CyberSec.
Double VPN.
Cons
Inconsistant speeds.
No Free Trial.
No Split tunneling.
IPVanish – Best Roku VPN 2023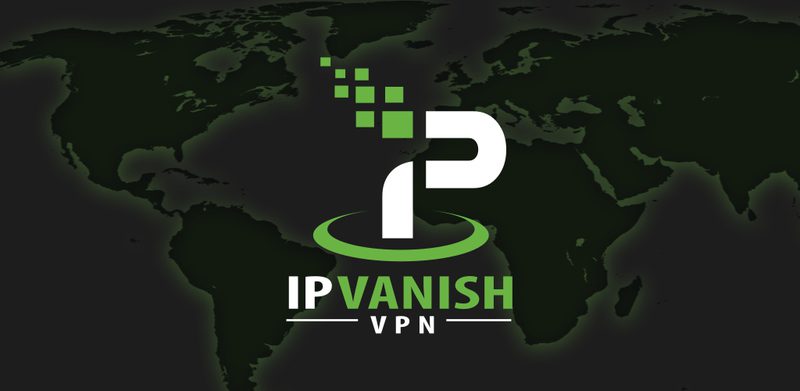 IPVanish is a well-known and trusted provider in the VPN community. In fact, this is the best service you could ever install if you have a Kodi device. But it doesn't just work well for Kodi. IPVanish offers many more features to take its status to "Elite".
Servers: With more than 1000+ servers around 60+ countries, IPVanish offers a lot of server options for users to connect to.
Unblocking Capabilities: It's not as good as the others, but IPVanish managed to unblock some streaming services. However, that doesn't include the BBC Player. Also, not all of its US servers can unblock Netflix.
Speed: IPVanish does mention that it's the fastest VPN in the world. But according to our tests, that's far from the truth. A nearby server was good enough to maintain excellent speeds, but a distant one showed a bit more of a drop when connected to.
Privacy: The service is based in the US, one of the founders of the Five-Eyes. This raises some questions about its privacy policy. In fact, the provider was caught aiding authorities in catching a criminal a while ago. However, no such incidents were reported after that.
Security: IPVanish works with Military-grade 246-Bit AES, along with OpenVPN, IPSec, L2TP, and PPTP protocols.
Aside from being unable to unblock most channels, there's one more disadvantage, their refund policy.
IPVanish only offers a 7-day money-back guarantee, which is not enough compared to what the other VPNs on our list provide.
Pros
Servers in 60+ countries.
User-friendly apps.
No logging policy.
Ten simultaneous devices.
Unlimited bandwidth.
Military-grade encryption.
30-day refund policy
Kill switch.
Browser extensions.
Split tunneling.
Cons
Supports Netflix in certain servers.
7-day money-back guarantee.
No free trial.
No Smart DNS.
Based in the US.
Best Roku VPN in 2023 – Conclusion
Whether you wish to watch geo-restricted channels that are unavailable in your country or want to bypass blackouts, using a VPN on your Roku is a must. Have you tried any of the VPNs we have suggested? Do you know of any other VPN that works great on Roku? Share your experiences in the comment section below.
ExpressVPN Review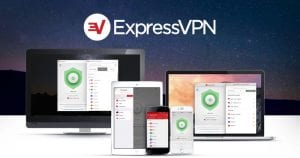 Name: ExpressVPN
Description: ExpressVPN is a VPN service that allows you to browse the web anonymously and unblock geo-restricted sites.
Price: 12.95
Currency: $
Operating System: Windows, OSX, Android, iOS
Application Category: Multimedia
Refund Policy

Speed

Support

VPN Apps