One of the biggest threats people who use VPN to protect their online privacy and security face is the possibility that their VPN connection unexpectedly dropping. These kind of things happen without expectation, and can potentially cause a lot of problems especially if the work being carried out is very sensitive in nature.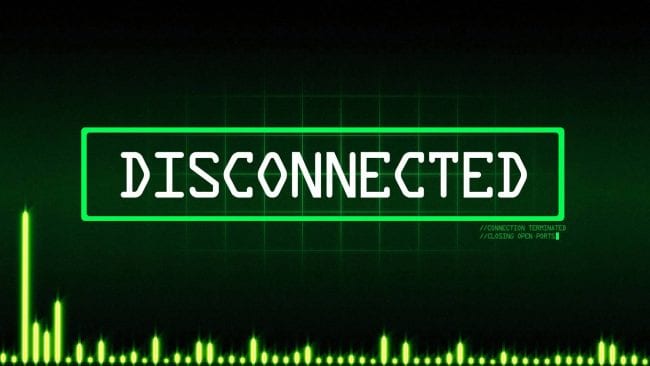 If a VPN connection drops, it leaves the user's IP address exposed, meaning if he was going through a website that is geo-restricted, the site owners will discover that he is indeed out of the allowed zone and proceed to block him out. If you had a movie that you might have been streaming, a media file that you might have been downloading, or a game that might've been at play, then all those instances come to a halt.
What is VPN Kill Switch?
Some of the VPN providers who prioritize their subscribers' privacy and security have come up with a feature that automatically shuts down a user's Internet connection whenever their VPN service goes down. They've dubbed it their Internet kill switch, or in other cases, the VPN kill switch. There are other labels as well. CyberGhost call their feature 'Connection Guard' while ExpressVPN call it 'Network Lock Kill Switch'. While the naming might slightly differ from one VPN service to another, the way it works is basically the same. In case your VPN connection suddenly drops without your interference, your access to the Internet will also be disconnected. That means that your privacy will be protected at all times even if your VPN connection suddenly drops.
VPN Networks that Offer Kill Switches
As stated earlier, VPN providers are becoming more sensitive to their customers needs, and so they're coming up with more and more methods of preventing any attacks on their machines. The levels at which such systems operate range differently in terms of advancement, but from the list below, you can find providers whose kill switches are sure to kick in immediately after a user's Internet connection gets interfered with:
Do The VPN Kill Switch Activate Automatically?
Based on your VPN provider, some do, while others do not. For most, you would have to get into the app's settings to activate the feature. VyprVPN for example provides a tab under "connection" where you can choose how you want the switch options to be working out for you.
From the very same tab, users are allowed to select the kind of situations under which the feature should be able to work. VyprVPN offers two levels: Application Level, where the switch gets turned on when your VPN connection is active and your Internet connection shuts down, and System Level, where the switch again gets turned on when you're logged onto VyprVPN but don't have the application running.
On the other hand, ExpressVPN's Internet kill switch feature activates as soon as you click on "connect".
The Leading Causes for Frequent Disconnections
There are a number of reasons why your VPN provider might shut down all of a sudden. These kind of reasons are rarely anything that ordinary VPN customers might have been aware of, and normally require a level of technical know-how to get through with.
VPN protocol choice

: Some of the settings that come preset by your provider might need a little bit of tweaking to improve performance. One of these settings might have to do with the chosen VPN protocol. ExpressVPN for example advises its users to switch to the TCP protocol instead of the default UDP. This, they have said, should result to a more stable and reliable connection.

Poor signal strength/congested network

: The strength of your Internet connection directly affects how well your VPN service will perform, since the connection to the servers is established through the Internet. If therefore your Wi-Fi connection isn't as strong, or if it also keeps coming and going, then your connection to your VPN network will ultimately be disrupted leaving you vulnerable to attacks or data theft.

Router/Firewall setup

: If you're constantly on the Internet, then it's expected that you've gone ahead and set up some measures that go beyond what VPNs can do to ensure your protection and privacy online. Such measures include setting up an antivirus, a firewall or some anti-spyware program. If your connection problems persist, you might want to whitelist your VPN connection as an exception from all the other probable sources of malware and viruses.
Are VPN Networks Really Reliable?
The answer to this question really depends on the service provider you enlist. However, companies that happen to own their servers (instead of hiring from third party companies) are known to be highly reliable, with connections that hardly ever get interrupted. Our sample of the top VPN service providers, for example, can assure their users of a 99.99% uptime. They include:
ExpressVPN
IPVanish
CyberGhost
NordVPN
VyprVPN
Free VPN services are known to not be as reliable when it comes to guaranteed connectivity. It shouldn't come as a surprise also to find out that their bandwidth will be as limited as most other companies, therefore limiting the number of connections that can be made.
Conclusion on Why You Need to Use a VPN Kill Switch
Ensuring that your chosen VPN provider has a kill switch feature affords you some peace of mind knowing that your identity will never be compromised even at the sudden malfunction of your VPN service. This way, whether you're carrying out transactions online, or visiting censored websites or apps, you'll be safe and secure in the knowledge that your connection will not be intercepted.