Many claim that ExpressVPN is the best VPN service provider money can buy. But is it actually true? Is ExpressVPN worth it?
VPN is an efficient solution to increase your online security and bypass geographic restrictions. With the huge number of top VPN providers out there, one can easily become confused about which VPN provider he or she should choose. When it comes to top VPNs, there are many options. ExpressVPN, along with NordVPN, IPVanish, VyprVPN, and BulletVPN are some of the best VPNs around. In this article, I'll review ExpressVPN. Pricing, privacy, apps, server locations, refund policy, as well as online security have all been taken into consideration in this ExpressVPN review.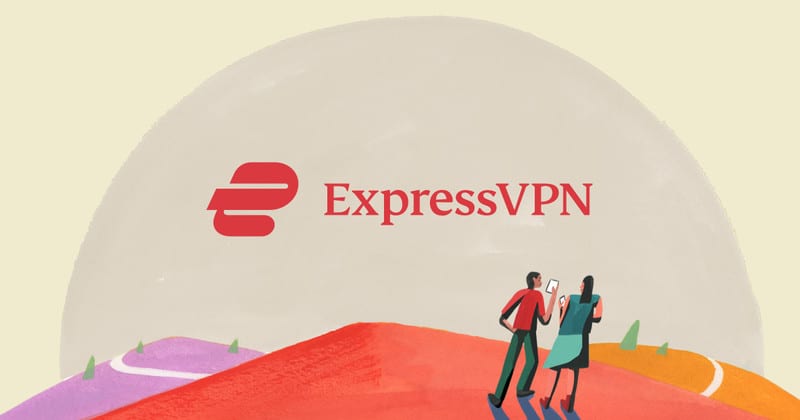 ExpressVPN Review – Content Index
ExpressVPN Overview
ExpressVPN is currently the leading provider in the VPN industry. Its success rests on its outstanding feature-performances, as well as the incredible customer support it offers.
Ultra-fast speeds, excellent 24/7 customer support, military-grade encryption techniques, and user-friendly client apps – all contribute to their customer satisfaction. What's more, ExpressVPN observes a strict no-logs policy which enhances your online anonymity. Moreover, you can use the feature for torrenting without looking over your shoulder.
Its 30-day money back guarantee is a major selling point – making it easy for you to get ExpressVPN, risk-free.
ExpressVPN has an operational jurisdiction in the British Virgin Islands. That means the VPN has the power to protect your information from authoritarian regimes with its zero-logs policy.
| | |
| --- | --- |
| Money back guarantee | 30 days |
| Allowed concurrent connections | 5 devices |
| Supported streaming services | Netflix, BBC iPlayer, YouTube Red, Hulu, and all other major streaming outlets |
| No logs policy | Yes |
| Encryption | Military-grade 256-bit AES |
| Protocols | OpenVPN, L2TP-IPSec, PPTP |
| Special features | VPN Split tunneling, Kill Switch, IP Address masking, Zero-knowledge DNS, Speed test, |
| Customer support | 24/ 7 live support |
| Server locations | 160+ cities across 94+ countries |
| Number of servers | 3000+ servers |
| Server Switches | Unlimited |
| Data traffic | Unlimited |
| Supported devices & web extensions | Windows, Linux, Mac, iOS, macOS, Apple TV, Amazon FireTV, Xbox, PlayStation, Routers Chrome, Firefox |
| VPN legal jurisdiction | British Virgin Islands |
To ensure we got it right, we decided to perform a complete test on ExpressVPN. We gathered our experience of the VPN and compiled an honest review of what we learned. Therefore, we suggest you keep reading for a chance to virtually experience all the perks and cons ExpressVPN has to offer.
Pricing and Payment Options
Like other top-rated VPNs, ExpressVPN offers three subscription plans. And while its plan rates are seemingly high, let us look at how each of them is selling:
There's the

monthly plan

that retails at

$12.95 each month

– a costly option unless you need the VPN for less than a month.

Its

6-months plan

goes for

$9.99 per month

, which is billed

$59.95 every 6 months

– not recommendable.

Finally, there's the

annual plan

that sells at

$6.67 every month

– very recommendable, since you'll only pay

$99.95 every 12 months. You get 3 months for free as a special deal.

Payment Options
In terms of payment choices, you can sign up with ExpressVPN using almost any payment method you can think of. Bitcoin, Paypal, Visa, Mastercard, American Express, and Discover are all accepted.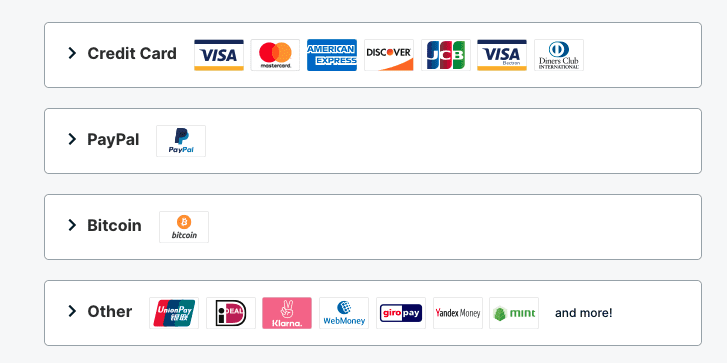 30-Day Refund Policy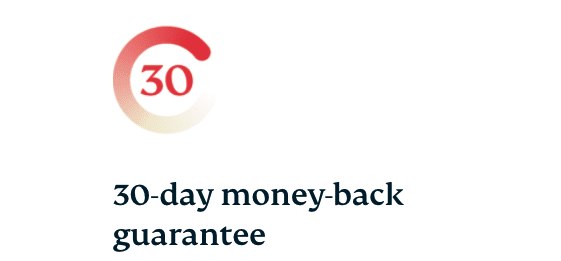 The 30-day money-back guarantee is undoubtedly one of the major selling points of ExpressVPN. Considering the VPN doesn't give a free trial, you can use this feature to get a feel of what it has to offer before you permanently commit to it. As long as you terminate your subscription within the first 30 days of the subscription, ExpressVPN will refund your money.
ExpressVPN Review – Servers and Locations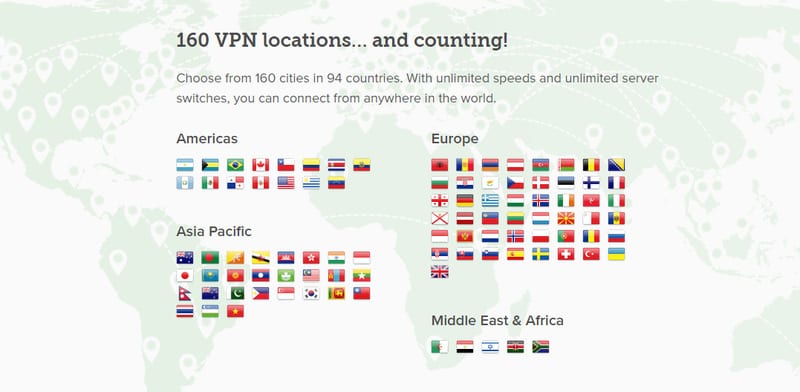 ExpressVPN boasts of an impressive distribution of servers and locations. The VPN has over 3000 servers in 160+ major cities, across 94+ countries. Having such extensive, evenly distributed servers and locations across the world ensures fast connections – since potential congestions on a specific server are avoided.
Equally, the wide distribution of servers in all continents means you can connect to any geographical region. Moreover, we took an interest in learning that ExpressVPN covers even repressive countries like China, Turkey, and Russia. Whether you want to connect to a server in Asia, Africa, Europe, North or South of America, ExpressVPN has you covered. What's more, we predict that the VPN is only going to expand its reach to potentially every region around the world.
Virtual Servers
Noteworthy, ExpressVPN also owns several virtual server locations for specific countries. These virtual servers allow you to choose an IP address of a remote country like Bhutan or Sri Lanka, while the traffic is redirected to a different region. The primary objective of these servers is to ensure fast speeds while keeping you safe and secure.
ExpressVPN Review – Privacy and Security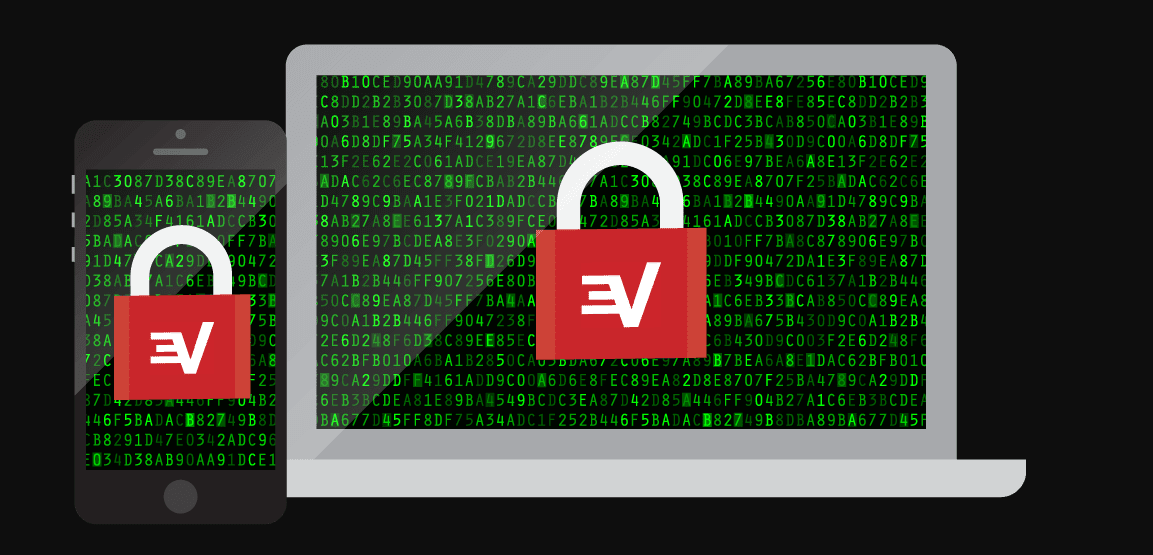 Privacy
We were delighted to learn that ExpressVPN has legal jurisdiction to operate from the British Virgin Islands. Moreover, the British Virgin Islands isn't bound by neither the US Data Retention (DR) rules nor the UE's DR regulations – exempted from the "14 Eyes surveillance" treaty. This implies that ExpressVPN is not tied to any law to share their users' data with any government or regime – justifying their claim of observing a strict no-logs policy.
Admittedly, ExpressVPN collects minimal user data, but it's only used to identify and address operational issues. This means that the British Virgin Island VPN doesn't collect personal information that would otherwise jeopardize your online privacy, whatsoever.
Security
Arguably, ExpressVPN uses the best military-grade encryption techniques to secure your online activity. The VPN uses the trendy AES-256 cipher coupled with the RSA-406 handshake as well as the SHA-512 HMAC authentication techniques. This is the highest security level a VPN can provide. Moreover, it's also the standard of security used by authorities like the US government, and security experts.
Also, ExpressVPN allows for perfect forward secrecy – a shared private key that changes every 60 seconds. This system trick makes it hard for hackers to penetrate any of your active encryptions – all made possible by the Elliptic Curve Diffie-Hellman (ECDH) key exchange.
While most top-rated VPNs tend to keep off such security standards – since high encryptions tend to affect speeds significantly – ExpressVPN has somehow managed to couple their extensive security system with ultra-fast speeds. No other VPN is known to offer such a mix of high security and fast speeds.

Now, since we're still talking about security, we have to mention what ExpressVPN has been up to for the past couple of months. The provider allows users to choose from several common protocols, including the widely popular OpenVPN.
However, as Wireguard is being implemented by other providers lately, ExpressVPN felt the need to be unique one more time. That didn't surprise us one bit.
ExpressVPN created a new protocol that goes by the name of Lightway. Apparently, this provides ultimate speed and security in a way Wireguard can't. When we asked their support team about what it's based on, they informed us that they made it from scratch.
It has nothing to do with the WireGuard protocol. For more information about ExpressVPN new and unique protocol, check this review:
Ease of use
ExpressVPN has simple, clear-cut steps of getting started. The process takes less than 5 minutes:
Navigate to the official

ExpressVPN website

Click on the

Get ExpressVPN

button

Choose your

preferred subscription plan

(by clicking on it)

Enter your

email address

Choose your

payment option

Download and setup your ideal

VPN client

Enter your

activation code
ExpressVPN Review – Clients and Apps
ExpressVPN offers minimalistic, simplified VPN clients that work seamlessly and are well optimized. Considering these client apps contain a vast number of top-drawer features, this is incredible. Like almost all other top VPN providers, ExpressVPN has clients for both Windows and Mac.
You also get VPN apps for iOS (iPad, iPhone) and Android devices. These clients and apps make setting up VPN only a few clicks away. You can also set up a VPN connection manually on your device or router should you choose to do so.
Setup guides and tutorials are available. The apps also include a speed test, diagnostics report, kill switch, and manual/automatic protocol selection. The speed test feature is very useful if you want to see which VPN servers are the fastest in your region.
In our review, we tested with both the Windows and Android client apps.
Windows client app
To connect the windows client, you'll need to the one-time activation code that is emailed to your registered email.
After you've opened the client, you can get started by clicking the connection button at the center. By doing this, means you'll have used the Smart Location feature – which works by connecting to the server offering the best speeds at the time.
However, if you want to connect to a specific server location, tap on the Choose Location button, to get started. You'll be redirected to a server list, where you can choose from a long list of servers offered by the VPN. Moreover, the VPN has categorized the servers into regions to provide a shortcut to specific continents of interest.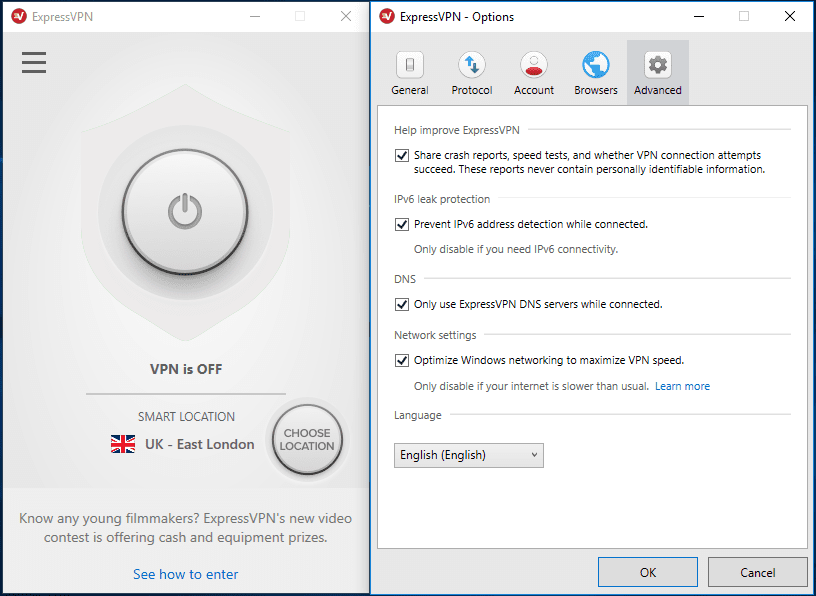 While the windows client might appear to be simple, it's packed with a ton of advanced features – all at your disposal. To access these features, click on the menu icon on the top-left corner of the app. Once you open the options page, you can toggle between the various sections including General, Protocol, Account, Browsers, and Advanced to perform multiple tweaks.
Android client app
ExpressVPN's Android client is overly similar to the windows app. Its interface is much simplified and minimalistic in appearance as well. To get started, you need to click on the Connect button.
To select a specific server location, you'll need to click on the three-dotted cycle next to the country. Moreover, to access the settings page, navigate to the home screen, and click on the menu icon found on the top-left side. Once you're on the settings page, you can alter the VPN settings available, to improve the connection experience.
Elsewhere, the ExpressVPN client app provides tips and hints on the bottom section of the home page. To learn more, you can click on the link text at the bottom, which will lead you to the News and Tips page.
Compatibility
A good VPN should be able to support all smart devices that connect to the internet. A VPN that can support your laptop but is incompatible with your smartphone risks your online privacy.
You'll be pleased to know that ExpressVPN offers broad compatibility of devices, browsers, and extensions; more than any other VPN in the industry. Whether it's a computer, smartphone, or tablet, ExpressVPN has client software for each. The VPN also provides extensions for major browsers including Chrome, Firefox, and Safari.
Additionally, to protect gadgets like PlayStation, Xbox and Smart TVs, you can install ExpressVPN on a compatible router and secure all the devices on your home network. Even more exciting, ExpressVPN has a perfect forward secrecy feature that lets you choose which apps and devices to protect at a particular time. Besides, the VPN offers up to 5 concurrent device connections under a single account.
ExpressVPN is also one of the few VPN service providers which offer users a VPN app for Amazon Fire TV and Fire Stick as well as Android TV Boxes.
ExpressVPN Review – Speed Performance
This VPN makes bold claims of offering super-fast speeds – more than any other VPN in the industry. We got curious and opted to justify their claims. We tested their speeds using a Speedtest tool and recorded all the results we gathered below.
To begin, here's the initial result we recorded without a VPN connection:

Now, we turned on ExpressVPN and connected to a server nearby our actual location. Here's the result we recorded:
Finally, here are the results we recorded when we connected to a distant server:
The results we recorded justify the claims made by the VPN of offering the best speeds. Thereby, you can rely on ExpressVPN to stream HD content as well as torrent without slowdowns. Equally, the VPN also allows for great P2P file sharing.
When we tested downloading speed while connected to ExpressVPN, Internet speed was around 90% of our normal speed, very impressive indeed. The VPN client offers you a helping hand in choosing the best VPN location. You can find a 'Recommended' tab based on the fastest servers and also designate your favorite VPN servers in the Favorites Tab.
You can also get American Netflix abroad using ExpressVPN's US servers. Keep in mind that not all of them work. Try connecting to different servers if you do run into the Netflix proxy error or simply contact ExpressVPN for info on which VPN locations work with Netflix.
DNS Leak Test
We also performed a DNS leak test to certify the VPN's leak protection claims. After conducting a DNS test, we were impressed to record zero leaks – as illustrated in the image below: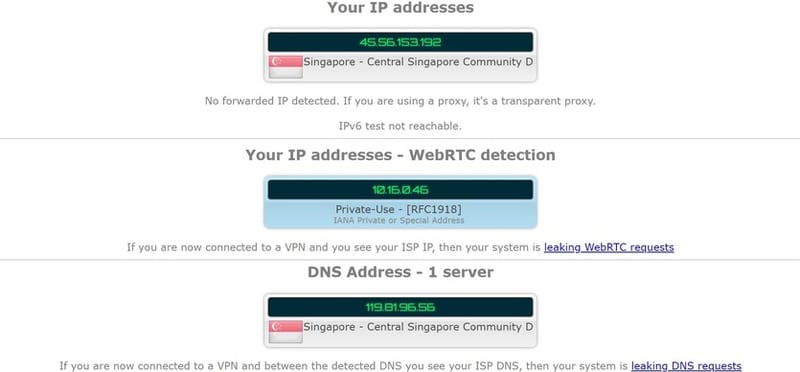 ExpressVPN Review – Support
There are various methods to contact ExpressVPN in case you need support. The best way is the 24/7 live chat feature where you get assisted directly. You can also send them an email or create a support ticket on their help site. Additionally, there's a very useful FAQ section and a troubleshooting guide. The how-to-install guides ExpressVPN have published on their website are all easy to follow as well.
We have also published a list of tips and tricks you can turn to in case you're having any issues while you're connected to ExpressVPN's servers.
ExpressVPN vs Other VPN Services
If you want to get a general idea about how ExpressVPN actually measures up against other VPN providers, take a look at the table below. We have also recently publishing in-depth reviews which detail how ExpressVPN compares to other VPNs including NordVPN, IPVanish, and VyprVPN.

ExpressVPN Features
The popular VPN provider has added some pretty useful features to the ExpressVPN over the years. Here are some of our favorites.
ExpressVPN offers a pack of next-gen features and tweaks that will allow you to increase your online privacy. We tried to cover them in detail:
SmartDNS (MediaStreamer)
ExpressVPN have also developed the MediaStreamer feature. It basically is a Smart DNS proxy service which comes in very hand in case you want to spoof your location on Apple TV, Roku, Chromecast, Smart TV, PS4, or Xbox. All of these devices do not natively support VPN. However, ExpressVPN's Smart DNS server addresses can be configured directly on them. Keep in mind that Smart DNS does not mask your public IP address. Neither does it encrypt your Internet traffic. Take a look at the main differences that set VPN apart from Smart DNS.
A SmartDNS offers improved speeds when compared to VPNs. However, they don't guarantee your online security – despite giving you access to geo-restricted content. Therefore, if you are only after accessing a censored legal service, you can use ExpressVPN's SmartDNS to view the content in HD and under excellent speeds.
Stealth technology
We were particularly delighted to learn that ExpressVPN now offers stealth technology. Stealth technology is an excellent solution if you're visiting countries like China that have potent censorship laws – blocks even regular VPNs. To go around the problem, you'll need a VPN that has top-drawer obfuscation techniques that mask OpenVPN to appear as a regular HTTPS traffic.
Luckily for us, ExpressVPN uses stealth technology which does the trick. And while ExpressVPN hasn't mentioned stealth technology on their website, we confirmed with their support agent that the feature exists.
.onion Tor Web address
.onion Tor Web address is another incredible software feature offered by ExpressVPN that allows you to go around censored content and to view blocked websites. Tor is a free software tool, which will enable you to open sites on a "best-in-class" encryption connection – ensuring your online anonymity.
Therefore, if you're in China or any other country where VPNs are blocked, you can access ExpressVPN on your Tor browser by typing: http://expressobutiolem.onion/. Moreover, the dark web has a .onion extension that unblocks websites.
Split Tunneling
ExpressVPN also offers split tunneling. This is a feature that allows you to customize how your VPN works occasionally. For instance, you can choose which apps you can protect with a VPN at a given time. Moreover, if a particular app doesn't need protection, then you can use the split tunneling feature to omit it from encryption. However, split tunneling is only available for Windows, MacOS, and compatible routers.
In particular, split tunneling has a terrific performance on routers. You can select specific gadgets that you want to secure with ExpressVPN. For example, if you're going to stream Netflix US on your smart TV, then you won't secure your laptop or smartphone at the same time.
Kill Switch
ExpressVPN have developed the 'Network Lock Kill Switch'. It basically is an Internet Kill Switch that automatically shuts down a user's Internet connection whenever their VPN service goes down. This feature is very useful in case you often use VPN while torrenting for instance.
Speed Test
If you launch the ExpressVPN app, you can navigate to the "Speed Test" feature. This valuable addition allows you to check which VPN servers have the best speeds and latency. Simply click on "Run Test" and wait for the tests to be concluded. You can also save the results for future references.
Apart from the features, we have listed above, the ExpressVPN application also includes a DNS leak test, an IP checker,  as well as a link to the support site. You can contact the ExpressVPN support team from within the VPN application.
ExpressVPN for Netflix US
For this review, we also tested the VPN's capability to unlock Netflix US. We were amazed by the results – where we were able to stream Netflix US content in HD. Moreover, Netflix has an integrated tool that filters the common IP addresses used by VPNs to block their maneuvers on the streaming outlet. However, ExpressVPN has an extra, unique set of IP addresses that are not easily identified by Netflix's filtering tool. Besides the VPN's "hide my IP" features plays a significant role too.
ExpressVPN for BBC iPlayer, Hulu, HBO, and others
ExpressVPN is also an excellent choice for all major streaming services such as BBC iPlayer, Hulu, HBO, Spotify, Kodi, YouTube Red and many more. The VPN offers great speeds that allow for streaming HD videos – a rare possibility among VPNs.
Customer Support
ExpressVPN has an impressive 24/7 customer support system. The VPN offers multiple support services including troubleshooting guides, Setup instructions, an Advanced ticketing system, general FAQs as we as a 24/7 live chat support.
In particular, we tested their 24/7live chat system and were amazed by the experience. ExpressVPN's live chat has an actual human being agent who is always eager to help. When we initiated the live chat, the agent [Toni] took less than 10 seconds to text back. And while our inquiry seemed too obvious and somewhat provoking, the agent was calm, polite and was eager to answer our question.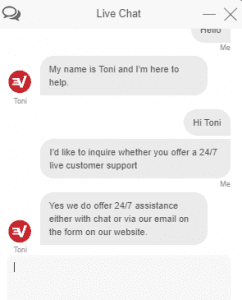 Does ExpressVPN Offer Free Trials?
In case you happen to own an iPhone, you can actually benefit from a free 7-day ExpressVPN trial. Unfortunately, ExpressVPN currently hasn't included the free trial option in their VPN apps on other devices such as Mac, Android, or Windows PC.
Similar to other premium VPN service providers, this VPN has a 30-day money-back refund policy. So you could consider it as a free 30-day trial as long as you're willing to provide your billing details. You can cancel your subscription within the one-month period and rest assured will be getting your money back.
Bottom line
Pros
Superb speeds

No-logs policy

Works in China, Turkey, and Russia

30-Day money-back guarantee

Military-grade encryption

Kill switch

Double VPN

Torrent P2P sharing allowed

Unblocks Netflix US and major streaming services

Great user experience

Excellent device compatibility
Cons
Disturbing pricy subscription plans

No free trial
ExpressVPN: The Verdict
Evidently, ExpressVPN is our first choice of the best VPN for 2023. The VPN provides unbeatable performance, great reliability, and terrific features. Its military standard security means you can surf the internet without having to look over your shoulder. ExpressVPN also has a cracking reputation of keeping your user data private – away from prying eyes, considering it's based in the British Virgin Islands.
While ExpressVPN is arguably expensive, it makes up for the pricy plans with its advanced features and performance. Its ability to unblock all major streaming outlets including Netflix US and BBC iPlayer is incredible. With over 3000+ servers distributed in 160+ cities across 94+ countries, the VPN offers ultra-fast speeds. Therefore an excellent choice for users looking to stream HD videos and perfectly suitable for torrent lovers.
I definitely expect ExpressVPN's price might put some people off, I do feel that I'm getting good value for my money. Being able to use their service on two devices simultaneously proved to be very helpful. ExpressVPN ranks in my top 3 VPN providers and I surely recommend it to others. For some people, ExpressVPN might seem a bit pricey. If that's the case with you, check out these cheaper ExpressVPN alternatives.
ExpressVPN Review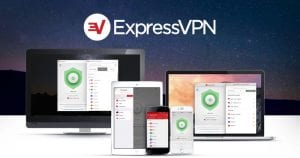 Name: ExpressVPN
Description: ExpressVPN is a VPN service that allows you to browse the web anonymously and unblock geo-restricted sites.
Price: 12.95
Currency: $
Operating System: Windows, OSX, Android, iOS
Application Category: Multimedia
Refund Policy

Speed

Support

VPN Apps