Hotspot Shield VPN is owned by Pango – a California based company. The VPN was established back in 2008, and to date, it has gained a massive user-base around the world. Its client apps are used by over 600 million premium users and counting – making Hotspot Shield stand out as a popular global VPN. But the question is: Does the huge user-base deem Hotspot Shield credible to use? Find out in this in-depth review.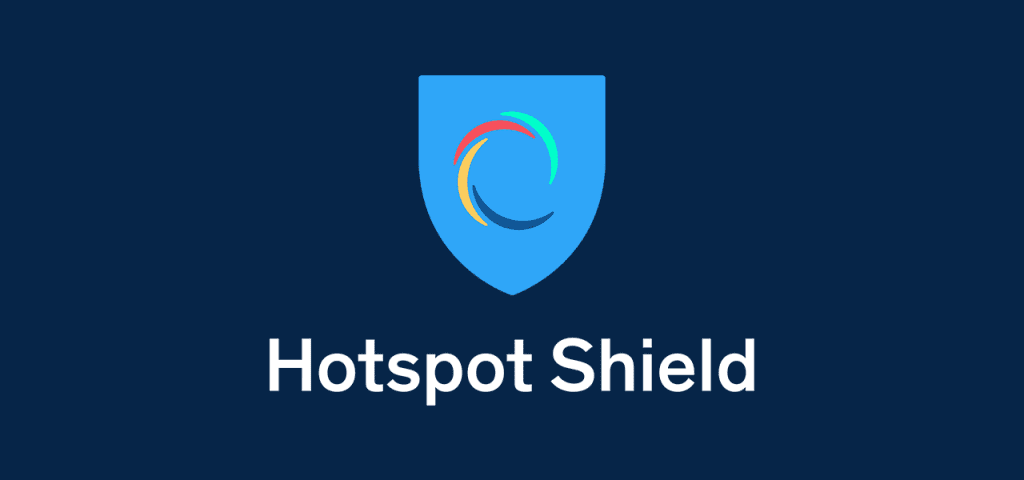 Hotspot Shield 2023 Review – Content Index
In this Hotspot Shield VPN review, we intend to focus on its premium services and learn how it stacks up against the hot competition in the industry. We'll also highlight some facts about the Hotspot Shield VPN free version, which has also amassed a considerable number of users. Stick with us!
Quick Stats
| | |
| --- | --- |
| Money-back guarantee | 45 days |
| Allowed concurrent connections | Five devices |
| Supported streaming services | Netflix, BBC iPlayer |
| No logs policy | Yes |
| P2P allowed | Yes |
| SmartDNS | Not available |
| Encryption | Military-grade |
| Authentication | SHA-256 |
| VPN Protocols | Hydra |
| Special features | Kill switch, IP leak protection, Auto-protection |
| Customer support | 24/7 service |
| Server locations | 80+ countries |
| Number of servers | 3000+ servers |
| Supported devices | Windows, macOS, iOS, Android, Chrome |
| VPN legal jurisdiction | California, US |
Hotspot Shield – Pros and Cons
We were impressed with several features and services Hotspot Shield offers. But no matter how good of a quality this VPN serves, we should not leave out its negative aspects. So far, here's what we like and dislike about Hotspot Shield VPN:
Pros
Fast speeds

Up to five simultaneous connections

7-day free trial

45-day money-back guarantee

Browser extensions

Servers in 80 countries
Live chat support
Split-tunneling
Kill switch
P2P support
Military-grade encryption
Cons
Pricey plans

Based in the United States

No Smart DNS

Previous malware detections
Spying on customers' accusation
Support is available for premium users only.
Hotspot Shield client apps
While we go through our strict evaluation criteria, we first look at the simplicity of a provider's application and if anyone can operate it without any problem.
Below, users can see what the Hotspot Shield application looks like on several platforms. Check it out.
Desktop Client
When you meet the new version of the Hotspot Shield desktop client for the first time, it'll give you a desirable and straightforward impression. Once you log in to the app, it'll automatically connect to the best and fastest server available – depending on your actual location.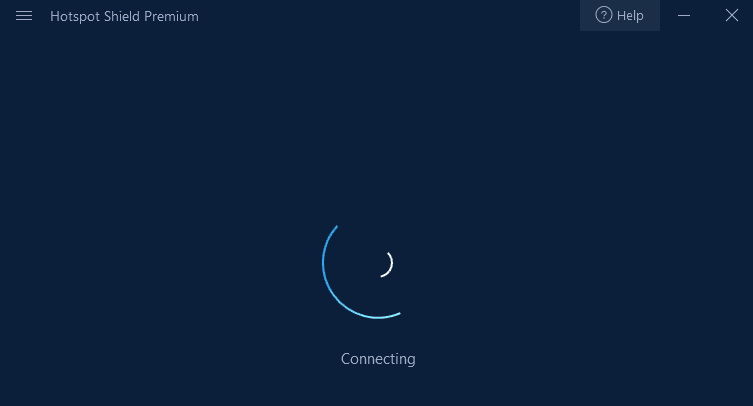 You are also free to select the country you wish to connect to – by clicking on the drop-down menu next to the name of the current server location.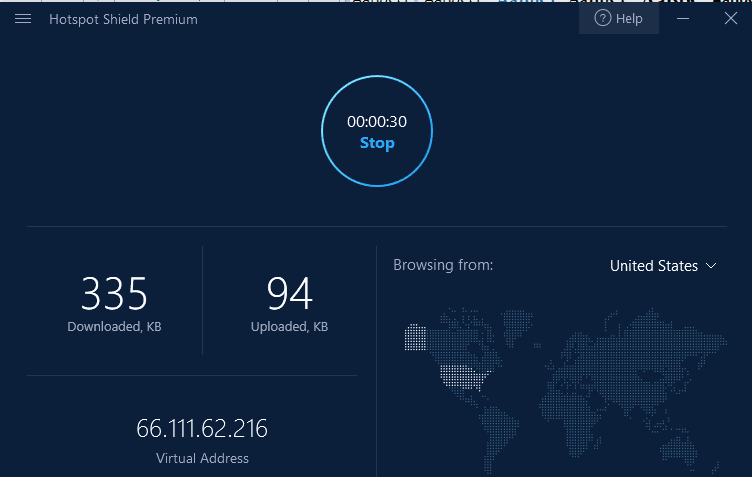 Unfortunately, Hotspot Shield doesn't offer as many features as expected; an area where we expected them to excel. You will only get basic features such as a kill switch and an IP leak protector as well. We'd love to see Hotspot Shield make improvements in terms of features and utilities they offer in the coming days.
We didn't get any issues noteworthy with the VPN's features and utilities. The app worked seamlessly as expected throughout every stage of our test including at startup, login, connecting, and server switching. It takes less than 5 seconds to connect to any server across the world – the vice versa is the same.
Hotspot Shield Browser Extension

The Hotspot Shield VPN browser extension looks precisely like that of the desktop and mobile versions. However, it has additional features that are specially customized for browsing but still lacks a kill switch as well as IP leak protection.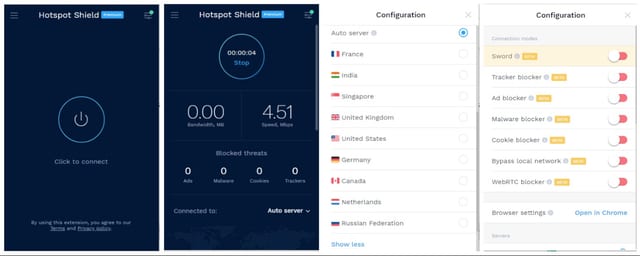 The VPN's browser extension harbors some blocking features that are in their 'Beta' stages – but they exhibit great performance. Some of these features include (sword, tracker blocker, Adblocker, cookie blocker, and malware blocker) as well.
The server list can be found directly below these promising features, and you can access them by scrolling down. However, we discovered that not all server locations are listed – only a selected few are regarded as crucial.
Mobile Client app
In this mobile client app review, we tested using an iPhone device. The app is readily available on the App Store or Android's Google Play Store.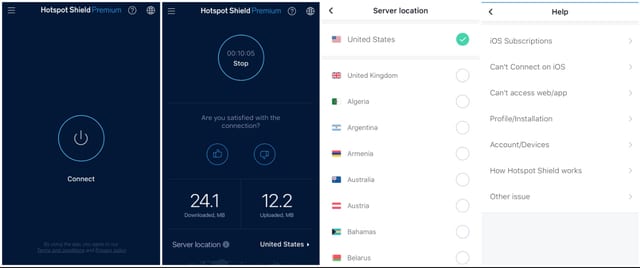 The mobile client also gives you a 7-day free trial if you haven't purchased one already. The iOS app doesn't include information about a money-back guarantee.
Nevertheless, when we interacted with the Android app, we discovered that they allow for a 30-day money-back guarantee and not the official 45 days. You also have the option to use the app for free, but you'll have to endure the endless Ads that will display and can only connect to the US server.
The mobile app offers only one feature, which is "App Auto Protection." The feature gives you permission to add apps on your phone that will benefit auto-protection. That means when the app added to the Auto Protection list is started; Hotspot Shield will automatically secure it by connecting to the best VPN server.
However, their Android version has some exciting features that we wish they could include on the iOS version. The Android app includes features like:
Battery Life Extension

– which closes all idle apps from time to time.

Malware scanner

– scans all apps for malware and removes them.

Deep cleaning

– removes junk files from your phone

Data consumption

– we noticed that the feature is still in its development stages
Server Distribution
Hotspot Shield boasts an improved network of 3200+ servers distributed across 80+ countries globally. 
We have to admit; it's quite a server distribution. This is only accessible through their premium servers. In the free version, users only get 1 server, which is located in the United States.
Here's how their servers are scattered across the globe:

Americas
United States
Argentina
Bahamas
Belize
Brazil
Canada
Chile
Colombia
Costa Rica
Ecuador
Guatemala
Mexico
Panama
Peru
Uruguay
Venezuela
Europe
Albania
Andorra
Armenia
Austria
Azerbaijan
Belarus
Belgium
Bosnia and Herzegovina
Bulgaria
Croatia
Czech Republic
Denmark
Estonia
Finland
France
Georgia
Germany
Greece
Hungary
Iceland
Ireland
Isle of Man
Italy
Jersey
Latvia
Lichtenstein
Lithuania
Luxembourg
Macedonia
Malta
Moldova
Monaco
Montenegro
Netherlands
Norway
Poland
Portugal
Romania
Russia
Serbia
Slovakia
Slovenia
Spain
Sweden
Switzerland
Turkey
Ukraine
United Kingdom
Asia Pacific
Australia
Bangladesh
Bhutan
Brunei
Cambodia
China
India
Hong Kong
Indonesia
Japan
Kazakhstan
Kyrgyzstan
Laos
Macau
Malaysia
Mongolia
Myanmar
Nepal
New Zealand
Pakistan
Phillippines
Singapore
South Korea
Sri Lanka
Taiwan
Thailand
Uzbekistan
Vietnam
The Middle East and Africa
Algeria
Cyprus
Egypt
Israel
Kenya
South Africa
United Arab Emirates
Speed Performance
Hotspot Shield has some of the fastest VPN servers in the industry. We discovered that the VPN seems to have minimal effects on speeds, and maintains almost the same speeds you get without a VPN.
Hotspot Shield VPN speeds are so impressive that we had to question their encryption techniques since they use a copyrighted protocol. Usually, OpenVPN tends to lower connection speeds to significant levels.
In our first experiment, we run a speed test of our internet without a VPN connection. The result below formed our benchmark:
In our second test, we connected to a Hotspot Shield server in the same country, and here are the results we gathered:

You can observe how the download speeds in the second test varied slightly from our benchmark test, while the ping and upload speeds took a small hit. Undoubtedly, these are terrific results, and they help make the VPN an excellent choice if you're after fast speeds, high security, and the ability to stream content in HD.
Finally, we connected to a distant server, and as you can see below, the results didn't disappoint either. The ping went down, and the upload speeds went extremely high.
We also tested the California-based VPN using an iPhone device. Below are the two results we gathered after we connected to two separate server locations, including

Australia,

and

the United States,

respectively: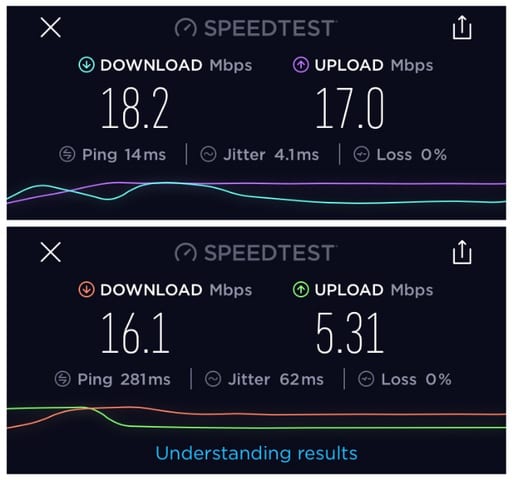 According to the results recorded while using an Australian server, we can deduce that our ISP was throttling our connection. Hotspot Shield, or credible VPNs, in general, help users bypass ISP throttling and make use of better speeds.
According to us, Hotspot Shield offers a great balance of superb speeds in all its servers, regardless of the person's physical location.
Streaming Compatibility
VPNs are first and foremost, security tools that protect users from any online threat. However, it has become very popular among these users as it also alters one's current location to a country of one choosing.
A VPN hides the user's IP address and allows him/her to access geo-restricted content in different regions. But that's not always the case as some channels/services apply VPN bans, which block any access from non-credible VPN providers.
So, in our reviews, we certainly keep a keen eye on whether the provider is capable of unblocking major streaming channels such as Netflix, Hulu, BBC iPlayer, and more.
What about Hotspot Shield? Let's find out:
Netflix
Netflix is considered the ultimate test to determine the VPN's credibility. The streaming giant has one of the toughest VPN bans in the world. 
Most free or non-credible VPNs won't be able to circumvent such a blocking mechanism. But today's question is: Does Hotspot allow access to Netflix's US library?
We did some tests to answer the question, but first, we have to address that the free Hotspot Shield service cannot get the job done. The only thing you get is an error message that looks like this:
"Pardon the interruption. You seem to be using an unblocker or proxy. Please turn off any of these services and try again. Error Code: M7111-5059."
As for the premium version, we tried a server in the US, and it worked perfectly fine.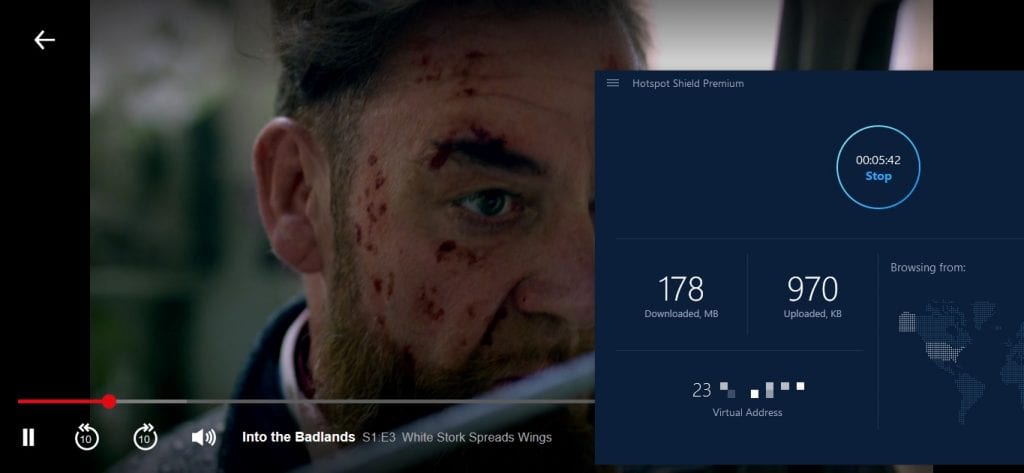 Some servers in the United Kingdom did not get the job done, while others unblocked the streaming channel just fine.
Other Streaming Platforms
Hotspot Shield is also an excellent choice for BBC iPlayer, Hulu, and ITV. But that's only possible if you're using Hotspot Shield's premium service.
We have to say that not every server did unlock the aforementioned streaming channels. After some trial and error, we were able to locate several servers that work with them.
On the other hand, we noticed that the free service could not be depended on when it comes to unblocking geo-restricted content. When we used the free service trying to get around Hulu's block, the following message popped up:
"It looks like you're using an anonymous proxy or VPN."
Despite being the only option for free users, the US server provided by Hotspot Shield does not do that much. In our opinion, the premium version unlocks what the provider can truly offer.
Smart DNS?
Hotspot Shield doesn't have a Smart DNS feature, but they make up for it with their excellent speeds. Usually, a Smart DNS is used to unblock sites without an encryption technique, which always reduces speeds significantly. 
Their website did not mention anything about this very important feature. If a service wants to compete on the market, its features should be compared to the others.
We went ahead and contacted their support team. We asked them whether they offer this feature or not, but they answered in a vague way. They did not give us any direct answer, most probably to avoid showing a flaw or a missing key feature in their service.
Basically, they were hesitant to mention that they do not have a Smart DNS feature. In general, you can only unblock geo-restricted content using their virtual locations.
P2P Support
Torrenting might be one of the easiest ways to get stuff online without a hassle. However, it might leave users susceptible to many different kinds of attacks, which may compromise their personal information.
There are many decent and honest users out there who simply share files and download content. But there's always that one person or organization that's out to get their private data.
As it turns out, Hotspot Shield is an excellent VPN for torrenting. Users can perform P2P actions on all of their servers as HMA will hide their IP address and cloak their P2P activity from their ISP.
Torrenting anonymously isn't enough, to be honest. Users also need good speed downloads, and as shown above, Hotspot Shield delivers some excellent download and upload rates, which is more than ideal for P2P file sharing.
Privacy
Speculations about the privacy levels of Hotspot Shield VPN have been doing rounds on the internet for a while now. Since their primary base of operations is within the US, the VPN has been faced with gruesome concerns about their ability to keep users' identities private and secure.
This is a result of the annoying data retention policies implemented by the US government. However, we were pleased to learn that they observe a strict no-logs policy – a factor that will help boost their trust among users. But is that enough to convince private users?
A study published in 2017 reported that the Washington DC Center for Democracy & Technology (CDT) alleges "Hotspot Shield engages in logging practices around user connection data, beyond troubleshooting technical issues" by using a user's location and IP addresses to "improve the service, or optimize advertisements displayed through the service."
The study files, "analysis of Hotspot Shield's reverse-engineered source code revealed that the VPN uses more than five different third-party tracking libraries, contradicting statements that Hotspot Shield ensures anonymous and private web browsing."
Such information is always can always affect the image of a VPN in the industry.
The Free Version is Alarming
While we're still evaluating the provider's privacy, we have to talk about their free version of the service. We're not going to review its premium one as most users opt for the free feature.
We downloaded the app, created an account, and signed in. Now, that's where things caught our attention. When we hit the connect button, the app asked for permission to collect data.
If that's not an indication that the provider is collecting your data, we don't know what is. In other words, if users choose to work with the free version of Hotspot Shield, rest assured, their data is being collected.
Hotspot Shield's Privacy Policy
Users who value their online privacy have to read the privacy policy of a VPN before subscribing to their service.
Therefore, we also read the Hotspot Shield VPN privacy policy. We were delighted to find that the VPN has made massive improvements to its privacy policy. The new policy states:
"We do not attribute any specific website visits or app usage to any specific user. We do not keep logs of your online activities and never associate any domains or applications that you use with you, your device, or email."
Previously, Hotspot Shield VPN had some disturbing statements that meant that they stored user data, but made claims that they never attributed it with user online activity.
They worked with third-party agencies by sharing information collected from users to help target ads to them. Nonetheless, we're pleased to see that none of those activities are happening anymore.
Security
Hotspot Shield has since improved its security standards, and now they encrypt your online traffic using TLS 1.2 along with Perfect Forward Secrecy (ECDHE), 256-bit AES encryption, as well as the HMAC message authentication technique. It's evident that this is a military-grade type of encryption that most top VPNs also use.
Noteworthy, Hotspot Shield VPN doesn't provide the industry-standard Open Source Technology Improvement Fund-audited OpenVPN encryption. Instead, they offer a closed-source encryption protocol they call 'Catapult Hydra.' The VPN makes bold claims that this type of protocol is highly secure – but since we can't verify that for sure – you'll have to take their word for it.
Kill Switch
Hotspot Shield VPN offers a kill switch feature on its desktop and mobile clients. The feature improves your online privacy by disabling your device's internet access whenever Hotspot Shield VPN connection drops – it mostly happens during server switching.
The feature is important as it does not allow what you've been doing while connected to Hotspot Shield to flow back through the ISP's servers, keeping users completely concealed until the VPN connection is restored.
.onion website?
Notably, Hotspot Shield doesn't work well in highly censored countries – since it lacks any special features that can overcome heavy restrictions. Moreover, the VPN lacks a .onion website that you can use to register with/download its setup to begin with.
Split Tunneling
Split tunneling is a feature that allows you to choose applications you wish to encrypt. This means that you can activate your VPN to protect only the selected apps – an extremely useful feature, especially when you want to perform varied activities on your connected devices like accessing online banking and streaming restricted content. However, Hotspot Shield VPN for desktop and mobile lacks this feature.
Third-Party Auditing
When it comes to reviewing a certain product, we take into consideration what experts in the domain have to say. Hotspot Shield is a Virtual Private Network that bounces user traffic through its own encrypted tunnels, making it harder for third parties to identify them and eavesdrop on what they do.
However, certain tests and studies show that Hotspot Shield may not be what it seems on the outside. A while ago, a study was carried out by the Commonwealth Scientific and Industrial Research Organization (CSIRO).
The CSIRO body discovered that Hotspot Shield was using advert cookies and worked with third parties to target ads to its users. Some cybersecurity experts even deemed Hotspot Shield unsafe to use.
Another test showed an information disclosure bug in Hotspot Shield, which resulted in the leaking of user data. That includes the country they reside in and the Wi-Fi network's name (if connected, of course).
According to Paulos Yibelo, who found the bug:
"By disclosing information such as Wi-Fi name, an attacker can easily narrow down or pinpoint where the victim is located. Combined with knowing the user's country, you can narrow down a list of places where your victim is located."
Nonetheless, we were delighted to see that such policies and issues have long been modified, and Hotspot Shield now openly says that they no longer partake in those actions.
Aside from bugs and malware, an independent study by AV-Test took Hotspot Shield for a speed test drive. More than 130,000 performance tests to measure the speed and overall performance of several VPN products, and found the Hotspot Shield was the fastest and most secure among all.
In our tests, we do agree with that (a bit), but not completely. Take a look at the AV-Test report itself for additional information.
DNS Leak Test
While using a VPN, it's good to know that user data is in safe hands. If a sudden security flaw occurs while using a VPN, user traffic will be revealed to their ISP servers.
There have been talks about Hotspot Shield's free VPN service in terms of leaking data and being not so secure and all. That's why we did some tests based on two sources.
First, we checked if the service leaked our IP address, and surprisingly, it did not. There was no sign of any kind of leakage in our information, which gives Hotspot Shield a thumbs up.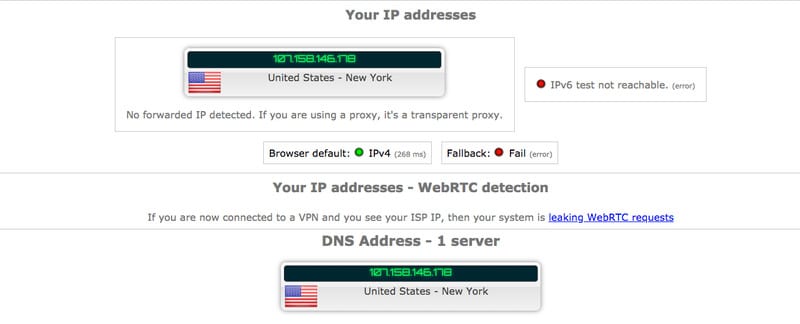 Another way to get a solid answer to our question, we use our own WebRTC leak tool to test the service out. Once again, Hotspot Shield did not show any negative results and it was not leaking anything.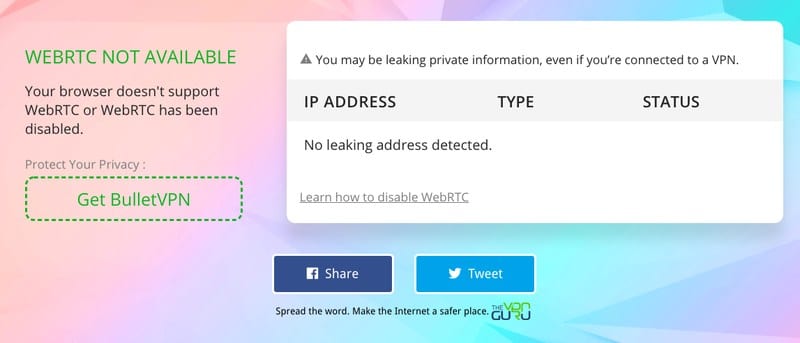 Virus Scan
No matter how good the service may seem to people on the outside, some problems and issues may be embedded deep within. Malware and viruses can be easily installed into a VPN's application and that has devastating effects on users' privacy.
We checked some tests that were run on Hotspot Shield's Windows application, and apparently, it's nowhere close to clean.

Avast and AVG both tested the application and found that it contains FileRepMalware. This is a malicious file designed to create havoc in the infected device.
Sometimes, it's completely harmless, while in other instances, it can disable the infected platform altogether.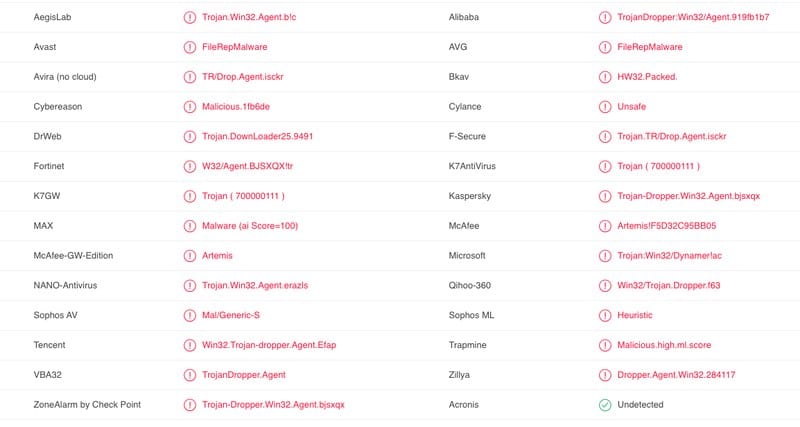 On the other hand, there's the Trojan virus, which is a malicious code or software that looks legitimate but can take full control of the user's device. All their data may be downloaded by a third party and stolen without them even knowing of it.
The test was performed 9 months ago. As for the time being, there were no reports of Hotspot Shield having these issues anymore.
Warrant Canary
A Warrant Canary is a perfect way for a VPN to inform its users that it has been served by the government with a gag order. Otherwise known as a subpoena, where the government asks the VPN provider to hand over collected data on specific users.
In legal terms, the provider is prohibited from contacting its customers and warning them of such legal action. However, a Warrant Canary is a subtle way to do so without breaking any laws.
If the Warrant Canary is not updated on a regular basis (Monthly), that means the VPN has been served.
Now, Hotspot Shield does not offer a Canary Program, but it does have a Transparency Report. Remember, the number of requests is not important; it's the VPN's action afterward.
If the VPN complied with such requests, it could not be trusted with your data. However, according to the report above, Hotspot Shield disclosed none of the requests received.
Customer support
Hotspot Shield's customer support has seen tremendous improvements over time – to what it has become now – an impressive 24/7 service. They have a well-documented knowledge base on their support section that has useful information on areas such as payments, common issues, user account management, and the general Hotspot Shield help.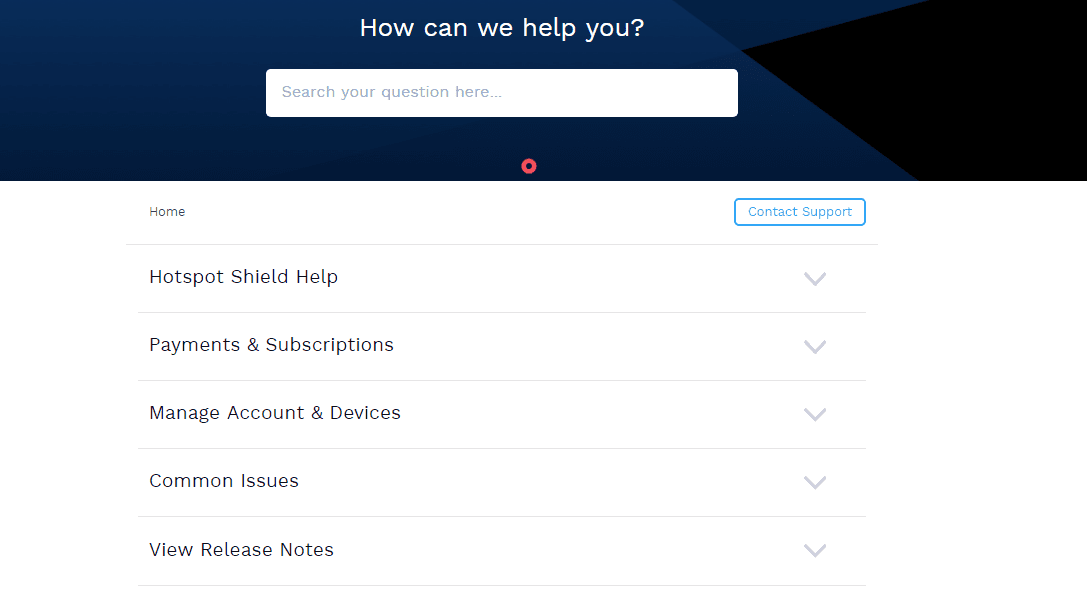 The VPN has also recently included a 24/7 live chat service that is run by human agents and not bots. What used to be timed live support is not a 365-day round service.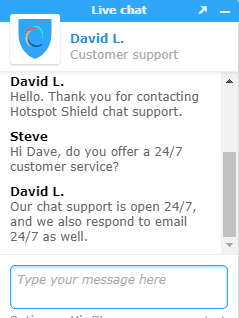 Their ticketing system is also great, and they have an average response time of four minutes; a factor we thought is excellent considering their previous delays.
Pricing and Payment options
As we mentioned before, Pango offers Hotspot Shield VPN in two versions including:
Hotspot Shield Free

Hotspot Shield Premium
The Hotspot Shield Premium version is available in two plans. Although the plans offer the same features and performance, they vary in the duration of the subscription.
Unfortunately, when compared to other top VPNs, Hotspot Shield offers what is called pricey subscription plans. And while they might have made changes to their previous plans, they didn't update the price rates of the packages.
The two plans are:
Monthly Plan: $12.99.
Yearly Plan: $7.99/month billed at $95.88 a year.
Unfortunately, Hotspot Shield no longer offers the 'Unlimited plan,' which used to be the best plan since you only needed to pay for it once in a lifetime.
The Hotspot Shield Free version means that users won't need to pay for it, but it has a catch – it's Ad-supported. Therefore, it will affect their experience and efficiency.
Sign Up Process
Getting started with Hotspot Shield couldn't get easier. The simplicity and ease of use are portrayed in their minimalistic website. The site's homepage has simple, clear-cut information that you'll find useful while getting acquainted with Hotspot Shield VPN.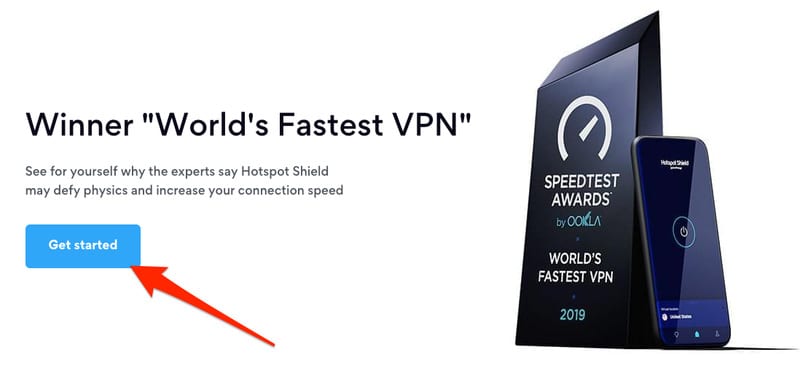 The new update on the website is by far better than the previous one, and it's safe to say this is their best update. Once you navigate to their official website, you're met with a "Get Started" button right on the middle left of the page. By clicking it, you'll download the client app automatically, depending on the device you used to access it.
Registering with Hotspot Shield is pretty easy and straightforward as it gets. All you have to do is click on the "Sign In" link at the top of the page. The whole sign-up process takes less than 5 minutes to finish.
Once you're done signing up, you can proceed to the pricing page to purchase your preferred plan. You'll be required to enter your payment information – whether it's your credit card or your PayPal logins – to proceed.
Payment Methods

Unfortunately, Hotspot Shield only accepts two payment options, including all major credit cards and PayPal. Of note is that the VPN is yet to include any Cryptocurrency payments, which is usually the most preferred option for anonymity. Undoubtedly, this means that they can always discover your true identity.
Refund Policy & Free Trial
Despite the pricey plans, Hotspot Shield gives customers a 7-day free trial – but they'll need to fill in their credit card information to be accepted. We ran into some problems while opting for their free trial.
When we downloaded the Android application, we signed up from within it. After that, we clicked on start a 7-day free trial.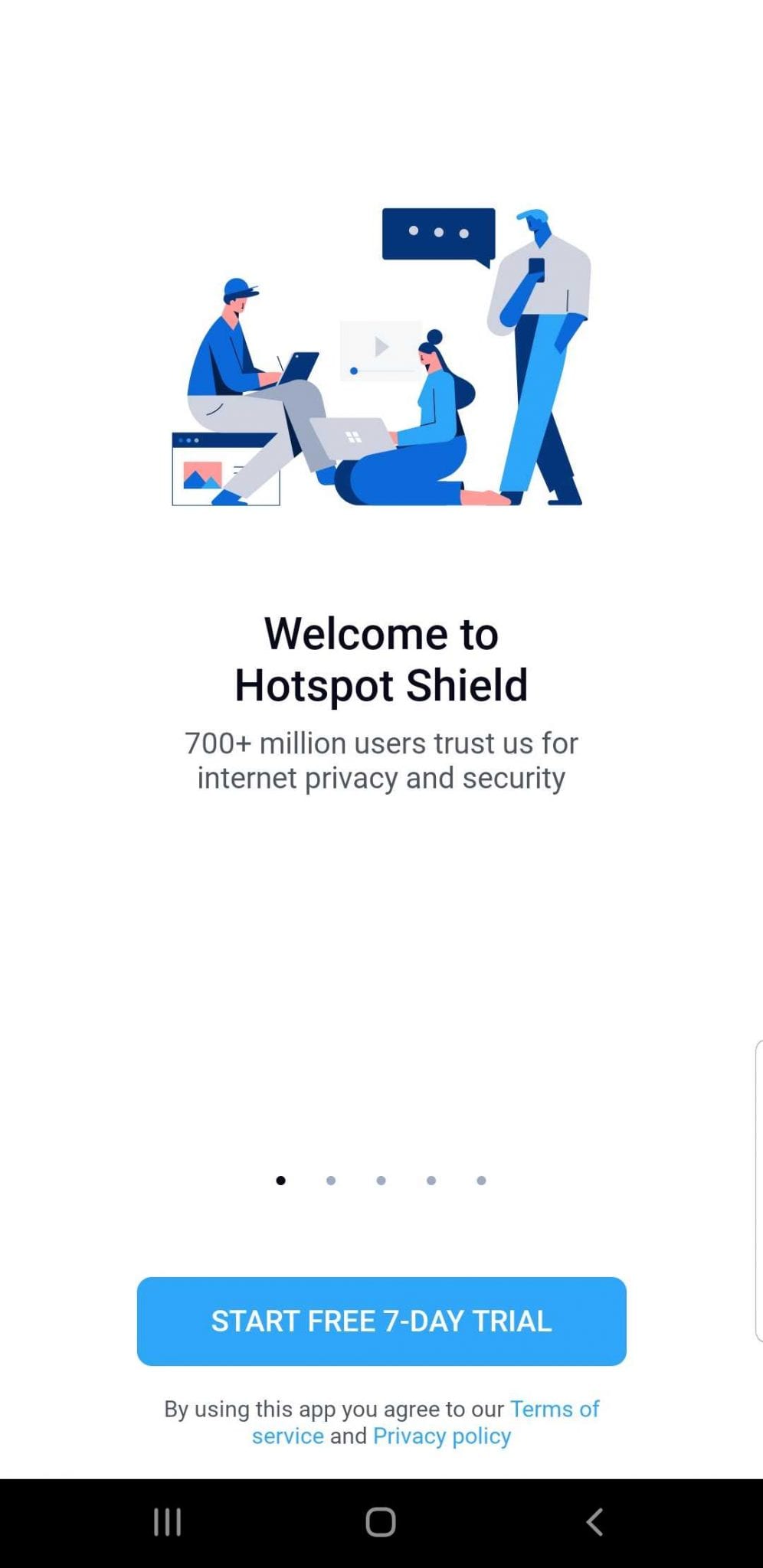 So far so good, right? Well, no. Aside from requesting our credit card information, the 7-day free trial asked to bill us for the first month.
In case you don't know yet, a free trial is not supposed to do that. After we contacted the support team (They were really helpful), they fixed our problem by providing us with a direct link to activate the free trial.
Our credit card info was still required, but at least we're not getting billed. Hotspot Shield also offers a 45-day money-back guarantee so that users can have enough time to try out their service. If it turns out that they're not impressed with their service, they can cancel their subscription within that period.
Conclusion
Overly, despite Hotspot Shield's base of operation – which is the US – they come out as a reliable and fast VPN. The VPN offers a great balance of speed, efficiency, and anonymity. We're certain that Hotspot Shield is an excellent service for streaming videos in HD and works exceptionally well with torrents.
However, Hotspot Shield offers pricey plans, and their location is still an area that we feel could call mistrust with various netizens. No matter if you're out looking for a VPN that can unlock all major streaming outlets, and can download torrents under high speeds, then Hotspot Shield is your solution. Otherwise, you might want to check out these premium Hotspot Shield alternatives instead.