Best VPN for USA – 2023 Review
|
Living in the US opens a lot of doors for internet users, especially when it comes to a variety of top streaming services. However, as one door opens, others shut. The US is known for its data monitoring and sharing, and that's an invasion of residents' privacy. Not to mention the internet's restrictions and blackouts. This is why most US internet users now resort to Virtual Private Networks in hopes of maintaining the right to a free unlimited internet experience. But the question is: Are all VPNs reliable enough to use in the United States? The answer is no. Only select few providers are credible enough to be called "the best VPN for USA" and they're listed in this full review below.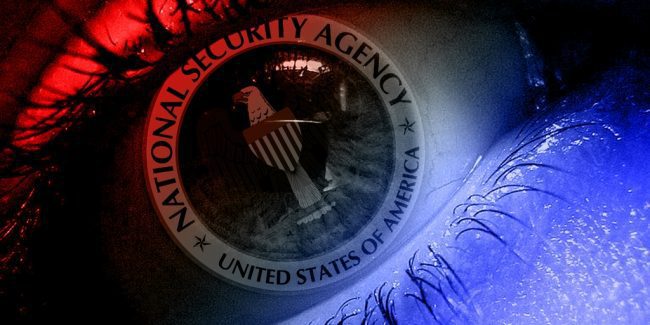 Best VPN for the USA – Content Index
Most users are well aware of the concept known as Virtual Private Networks. They use it to secure their internet connections and hide their browsing activities from prying eyes.
In the US, using a VPN is essential, but you have to know which one to pick. We've been testing VPNs for quite some time now, and we've reached a certain criterion to judge their credibility.
Based on that, we determined the top five VPNs to use in the United States. Here's what you'll be encountering in this review:
Top 4 Reasons to use VPN in the USA
There are several reasons why VPN has become so crucial for a better, and safer, online experience. Here are our top 5 VPN benefits in the USA.
1. Protect Your Online Privacy
Online privacy is everything and in the United States, it's always compromised. Users' online activities are constantly monitored by US government agencies, corporations, and advertisers.
In fact, rarely a week goes by without news about government agencies like the NSA eavesdropping on Americans' online browsing activities. The same can be said about ISPs and copyright protection groups that are throwing out DMCA (Digital Millennium Copyright Act) and copyright infringement notice left and right.
That's just half of the story. Unfortunately, the internet in the United States has become a web of data all ready to be harvested. Edward Snowden revealed that the country was never truthful about the data collection it does.
As a result, the country came up with new legislation that allows US agencies to perform mass data surveillance. The NSA is the least of the US residents' problems, to be honest. Thanks to The Cloud Act, the Patriot Act, and various other loopholes, even the CIA is monitoring innocent users' data.
There are a lot of laws that compromise users' privacy. Back in 2003, The FBI collected records of a hotel, airline, rental car, gift shop, and casino in Las Vegas.
All electronic data of thousands of people was requested due to a very general lead the FBI got. These are innocent people that had nothing to do with what was going on.
That's where a VPN comes in. With it, users can hide their browsing activities and cloak their IP address, marking them as untraceable online.
A VPN's encryption makes data unreadable and anonymizes a user's internet activities. That way, no one can know what they're up to or trace the data back to the actual user.
2. Access Geo-blocked Channels
VPNs are used by millions of people around the world. However, aside from being a security tool, the software is also an entertainment unblocker. Streaming services all over the globe apply what we call geo-blocking.
It's a defense mechanism used to secure their content, mainly for copyright reasons. Being based in the US allows streamers to use the service available inside the country. However, it doesn't allow them to watch channels from abroad, especially BBC iPlayer, Sky Go, ITV, Channel 9, TSN, and more.
These channels examine a user's IP address to determine his/her location. If it's not within their area of coverage, the user gets blocked almost instantly. For example, if someone in the US tried to access Channel 9, this error message appears:
"Sorry, 9Now is only available in Australia."
This occurs because a US resident carries an American IP address instead of the required Australian one. With a VPN, the streamer can connect to a server in the channels' respective country, obtain a valid IP address in the region, and access the services regardless of his/her location.
The issue also applies to US ex-pats living abroad as they'll lose access to their local channels once they connect to the internet in a foreign country. In other words, living overseas deprives them of accessing ESPN+, NBC, CBS, US Netflix, Hulu, and the likes.
All they have to do is connect to a US server and get a US IP address. As a result, they can watch their favorite American channels live online from anywhere in the world.
3. Bypass Blackouts
America is well known for sports, especially when it comes to football, basketball, and hockey. With services like MLB.tv, NHL.tv, NBA League Pass, as well as NFL GamePass, streaming their favorite matches has never been easier.
Or is it? We mentioned what geo-blocking is, but in the US, that's not the only problem. The aforementioned channels apply what we call Blackout Restrictions, which is something used to block user access on streaming services if a major cable provider has the rights to a game.
For example, if an MLB match is being broadcasted on television, live streaming on MLB.tv won't be available until the game is over. Users may have to wait a couple of hours before being able to watch the replay.
For example, if a user is in New York City and cable provider is airing an NBA game, NBA TV will be blacked out throughout the entire gameplay. This is the message they get:
"National Game Blackout. This game is currently unavailable due to national blackout restrictions. If you are a subscriber to NBA TV, this game is currently available to watch on NBA TV. You may also listen live on NBA League Pass Audio. The Game replay will be available to view on NBA League Pass 3 hours following the conclusion of the game."
A VPN offers a reliable workaround that allows sports fans in the USA to bypass blackouts. It's simple. All they have to do is connect to a server in the United States, but in a city where the match is not being televised by a cable provider.
That way, the online service they're using will not be blacked out and they can stream their match live no matter where they physically are in the country.
4. Download Torrents Anonymously
Downloading torrents is fun, convenient, and can get users any type of file they search for free of cost. However, what they don't know is that torrenting is very dangerous, especially when we speak of privacy.
Each time a user downloads a movie, song, or application via uTorrent, his/her IP address is added to a 'Torrent Swarm'. Anybody who is sharing the same file can see their IP address.
That's just the half of it. While torrenting isn't considered to be illegal, downloading unsanctioned copyrighted material is. In a lot of countries, downloading pirated content can get a user in big trouble.
If they're caught engaging piracy, the might receive a cease and desist letter from their ISP. Moreover, they might even end up paying hundreds of dollars courtesy of lawsuits or letters from the harmed company. Here's a sample of a letter issued by Cox Communications: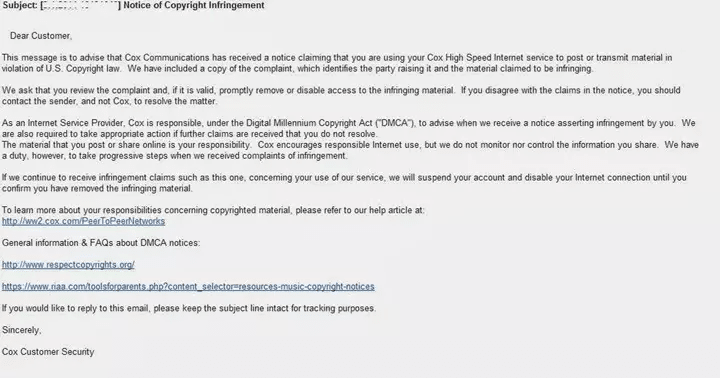 Users always have to take proper precautions before they torrent – especially in the US. By precautions, we definitely mean VPNs. With a Virtual Private Network, users can hide their browsing activities, cloak their IP address, and download torrent files anonymously.
That way, they don't have to worry about getting sued for download content. However, we're not encouraging downloading copyright material. We're just trying to help users maintain their privacy while torrenting as their IP address can aid cybercriminals in pinpointing their real location.
Free American VPN?
Now that you know more about VPNs, you should keep in mind that you're giving them all your private data, and everything you do on the internet goes through their networks. That is why you must always subscribe to trustworthy and well-known brands.
Having said that, you can find several free American VPN services when you search online. However, before signing up with these 'free' VPN providers, there are some points you have to keep in mind come at a hidden price.
Free VPNs have to make a profit somehow, which is why most of them sell your private data to advertisers or other third parties. You become the merchandise.
Given these VPN services free, they are always overloaded. Your Internet speed will sharply decline as a result.
Customer support is virtually absent.
No proper traffic encryption.
Free VPNs will most probably don't work. In the end, you'll find yourself wasting your time.
The verdict is kind of clear, don't you think? We always say it, and we'll keep saying it as many times as needed, avoid using free VPNs. They'll do more harm than good, if good is an option, to begin with.
Top USA VPNs – The Full Review
We've been testing VPNs ever since we got introduced to the outstanding internet tool. Some of them were actually pretty weak considering what we expect from such software.
A lot might not know this, but not every VPN can be relied on when it comes to protecting one's privacy, especially in a country like the United States.
The US is one of the founders of an alliance that goes by the name of the Five Eyes. This intelligence group gas a series of bilateral agreements on surveillance and intelligence-sharing.
In other words, users' data is not collected and stored in a single country. On the contrary, it's shared between all the members (the US, UK, Canada, Australia, and New Zealand).
A VPN can hide its customers browsing activities, but if it keeps logs, the alliance can harvest anything that relates to its target in terms of data.
With that in mind, we tested dozens of VPNs, evaluating all of their features and capabilities. As a result, we came up with this review, consisting of the top 5 VPN providers to use in the US. Here we go:
ExpressVPN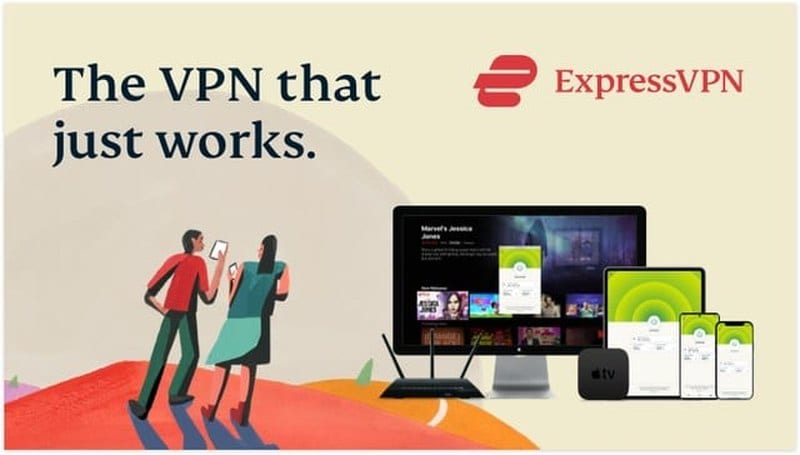 ExpressVPN came first on the list as it's not just our opinion that certifies this VPN's greatness. The provider has gained popularity over the years, mostly for providing quality services in terms of privacy, security, and speed.
First of all, this VPN offers blazing fast servers in 148+ different locations, which include 94 countries. Their VPN application is very easy to use and you can tell that it's designed to aid non-tech-savvy individuals.
The provider is able to unblock major streaming services in and out of the United States. However, it did fail us when we tested it on Showmax and DStv in South Africa.
Furthermore, this provider is well-known for its security and privacy features. With military encryption, split tunneling, and a strict no-logging policy, ExpressVPN customers are guaranteed an ultimate/private internet experience.
The provider also has a kill switch to terminate internet access if a VPN malfunction occurs, which ensures that no user data goes flowing back through the ISP's servers.
When it comes to pricing, we have to note that ExpressVPN isn't the cheapest on the market. However, we did see that the pricing fits what it has to offer. "You Get What You Pay For" is true eventually.
ExpressVPN also has a 30-day refund policy for users to test their service out. They used to offer a free trial, but they don't anymore.
Pros:
Access Netflix, Hulu, BBC iPlayer, and more
2000+ servers in 94+ countries.
256-bit AES encryption.
Doesn't keep logs.
Smart DNS (MediaStreamer).
Five simultaneous connections.
Kill switch.
Easy-to-use apps.
24/7 live chat support.
30-day refund policy.
Split tunneling.
Browser extensions.
Cons:
No free trial.
Expensive monthly plan.
Doesn't unblock Showmax or DStv.
BulletVPN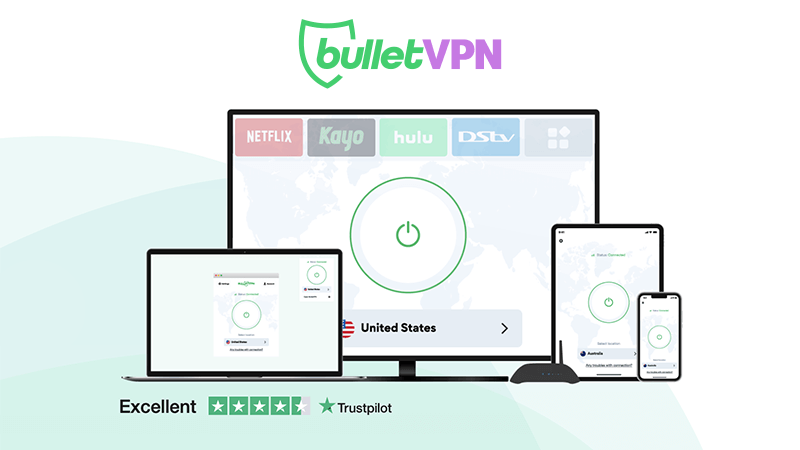 If users are TV buffs and they enjoy streaming their favorite shows, BulletVPN is a great option for them to consider. In fact, on their website, the first sentence you'll find is: "Best VPN for streaming." According to our tests, they back their claims up.
The company offers 'blazing fast speeds' for users to ensure that they won't encounter any buffering problems when they are watching movies, series, and even sports events. In fact, they have dedicated UltraHD servers within their 54+ countries' server network.
We have to note that BulletVPN was one of the two providers on our list to access Showmax and DStv outside South Africa. Every other VPN, including ones that are not on our list, did not manage to get the job done, which shows why BulletVPN has a top spot in this review.
Moreover, they use strong security and privacy features like the AES 256-bit encryption and a zero-log policy. Not to mention their kill switch – a technology that cuts the internet connection if the VPN crashed.
There's also Bullet Shield, a backup tool for the kill switch that doesn't allow users to connect to the internet unless they have an established VPN connection.
Finally, BulletVPN offers some decent subscription plans that fit everybody's budget. We gave them a thumbs up the moment we saw that they offer a 30-day refund policy as well as a 1-day free trial for Android subscribers or those who contact customer support.
Pros:
Unblocks major streaming services.
Servers in 54+ countries.
Military-grade encryption.
Strict no-logs policy.
Smart DNS proxy.
Six simultaneous connections.
Kill switch.
Bullet Shield.
User-friendly interface.
Live chat support.
30-day refund policy.
1-day free trial.
Cons:
No browser extensions.
Lacks split tunneling.
SurfShark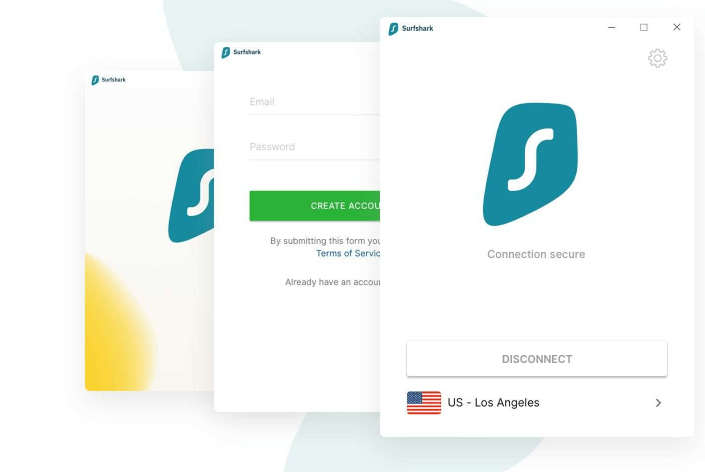 Although it's newer than the others on our list today, SurfShark itself a worthy rival to all major VPN providers. The VPN launched back in 2018, and now, it has more than 1700 servers across 63 countries.
We witnessed fast connections on every server we tested, especially the ones distant from our location. The VPN managed to unblock Netflix, BBC iPlayer, ITV, and a dozen other channels around the world.
However, just like ExpressVPN and NordVPN, SurfShark also had problems unlocking Showmax and DStv. Their South African servers aren't well optimized to bypass the channels' VPN ban.
SurfShark uses military-grade encryption and keeps no logs of a user's browsing activities. It also includes a kill switch and CleanWeb for extra privacy on each device it's activated on.
CleanWeb isn't just the provider's split-tunneling tool, it also protects its customers' devices from ads, trackers, malware, and phishing attempts.
Moreover, just like NordVPN, SurfShark adopts the multi-hop technology, which connects to two servers instead of one, doubling the encryption in the process.
SurfShark isn't that expensive and it does offer a 30-day refund policy. But what we didn't like is the fact that its free trial required our credit card information. That's not what a free trial should be like.
Pros:
Supports top streaming servers.
1700+ servers in 63 countries.
Military-grade encryption.
No logs policy.
Smart DNS.
Unlimited concurrent connections.
Kill switch.
User-friendly interface.
Live chat support.
30-day refund policy.
Whitelister (Split tunneling).
CleanWeb.
Multi-hop.
Browser extensions.
Cons:
Doesn't support DStv and Showmax.
Free trial requires Credit Card info.
Unlocator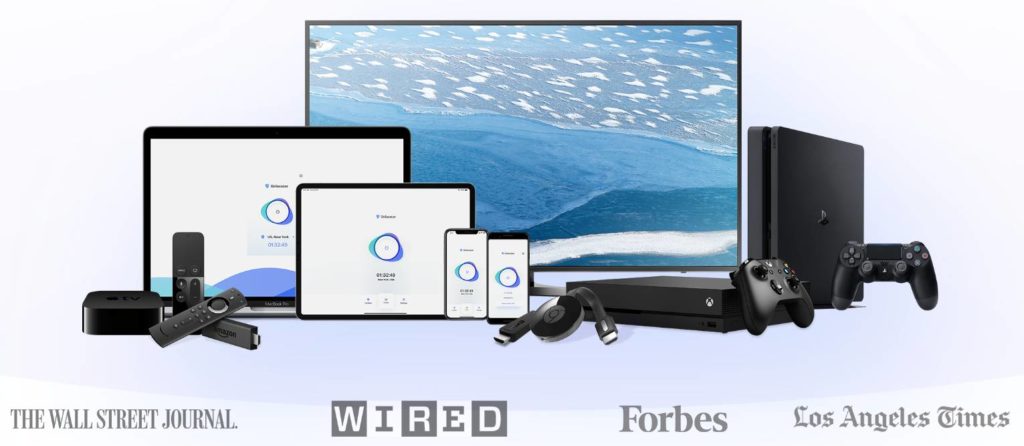 Unlocator has been running since 2013, offering a Smart DNS service to users who wish to unblock streaming services from all over the world. In 2019, the Denmark-based provider took a hybrid form. Now, just like all the VPNs on our list, it offers both Smart DNS and VPN services.
The service has 44+ servers in 38 countries, which is kind of small considering the other VPNs' server network. Despite the small server network, Unlocator can unblock any streaming service out there at top speeds. We did suffer some huge drops on some servers, but the overall test was positive.
When we say all streaming services, we do mean it. Unlocator is the second VPN that unblocked Showmax and DStv outside South Africa, along with all the top streaming services in the UK, Canada, and even the US. It can unblock these channels using its Smart DNS feature as well.
Unlocator users 256-bit AES encryption along with top security protocols. It has a kill switch to terminate internet access if the VPN connection drops, blocking all internet traffic until protection is restored.
Furthermore, there's Unlocator Shield – a technology that forbids users from connecting to the internet until they use one of its servers first. And finally, Unlocator offers a 30-day refund policy. But before users get to that, they can benefit from its 7-day free trial (no credit card required).
Pros:
Supports Showmax, DStv, Netflix, Hulu, and more.
Top-level encryption.
Keeps no logs.
Smart DNS.
Five simultaneous connections.
Kill switch.
Unlocator Shield.
Easy-to-use apps.
Live chat support.
30-day refund policy.
7-day free trial.
Cons:
Inconsistant speeds.
No browser extensions.
No split tunneling.
Small server network.
NordVPN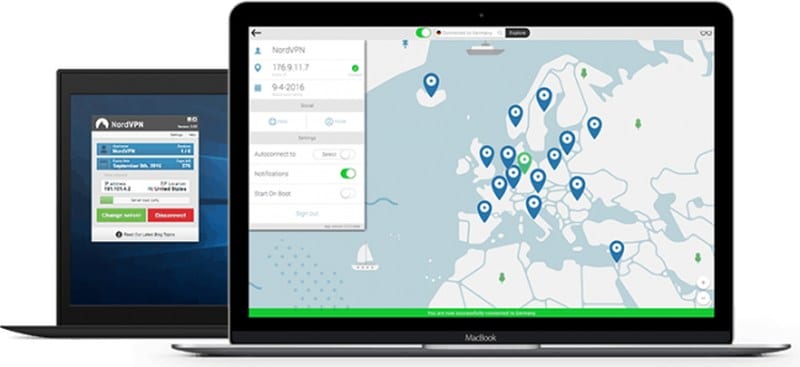 NordVPN is popular among privacy-focused customers due to strong encryption and strict no-log policies. Additionally, their legal jurisdiction boasts uncensored Internet, no data retention laws, and no online government surveillance.
Users can tap into more than 4,000 servers scattered across 62+ countries, which gives plenty of options to choose from. Streaming with NordVPN was easy when we tested its capabilities.
They do have fast connections, but some servers recorded really slow speeds, especially when we used their Double VPN encryption (We'll be covering that later on).
It was able to unblock all the major streaming services, including Amazon Prime Video, Netflix, BBC iPlayer, and ITV. However, it fell short when we tried its South African servers to unblock DStv and Showmax.
Security-wise, NordVPN wins it all. Their Double VPN feature encrypts user data not once, but twice as the traffic passes through two servers instead of one. It does take a bigger toll on the connection speed though.
Furthermore, there's CyberSec, a technology that shields devices from malware, viruses, and any malicious software. Along with a kill switch and split tunneling, the customers' devices are well protected.
NordVPN has good prices, especially if users sign up for a long term period. They also provide a 30-day money-back guarantee as a way out if users are not satisfied with the product.
A free trial was also an option, but it got abused to an extent, which damaged NordVPN's systems in the past. Now, no free trial is available.
Pros:
Unblocks Netflix, Hulu, Prime Video, and more.
A huge server network.
Military-grade encryption.
Keeps no logs.
Smart DNS (SmartPlay).
Six simultaneous connections.
Kill switch.
Non-tech savvy interface.
Live chat support.
30-day refund policy.
Split tunneling.
CyberSec.
Double VPN.
Browser extensions.
Cons:
Some slow speeds.
Doesn't unblock DStv and Showmax.
No free trial.
Best USA VPN for 2023 – Wrap-Up
We don't want to sound too paranoid, but the importance of browsing the Internet while using VPN is growing every day. Don't take your online privacy lightly. Even your social accounts which might seem insignificant to you might provide potential prying eyes with valuable personal info about you. Hopefully, this 'Best USA VPN' review guide has given you enough insight to know which VPN providers you can actually trust.
A final tip would be not to use free VPNs as they could potentially put your privacy in danger by selling your data to third parties. If a VPN service seems too cheap, it's probably because you are not getting all of VPN's benefits out of it.
Did you find this guide helpful? Tell us what you think in the comment section below.
ExpressVPN Review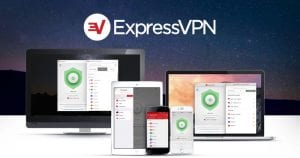 Name: ExpressVPN
Description: ExpressVPN is a VPN service that allows you to browse the web anonymously and unblock geo-restricted sites.
Price: 12.95
Currency: $
Operating System: Windows, OSX, Android, iOS
Application Category: Multimedia
Refund Policy

Speed

Support

VPN Apps