Nowadays, it's relatively difficult to find a hotel or restaurant that doesn't offer its customers free Wi-Fi. This is because they're all aware of their customer's need to stay connected, either to conduct their work online, or to surf the web just for leisure. Up to that point, the hoteliers and restaurant managers have done their part, the problem that then comes about is the level of security involved when offering such a service. Public Wi-Fi points normally present an opportunity to ill-minded individuals to hack through other people's devices since the connection is not well secured. Airports and office lounges also face the same predicament, where the Wi-Fi service they provide their clients with doesn't come with any form of security, leaving them vulnerable any attacks that may be launched by hackers.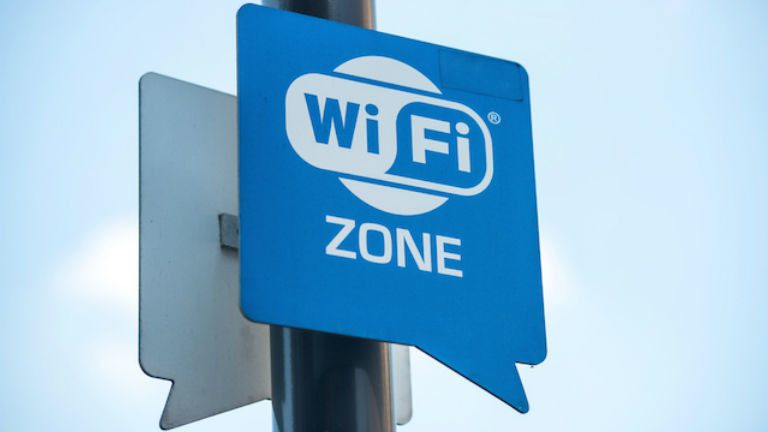 Use VPN to Stay Safe while using Public Wifi
As an individual user, it should be your priority to protect yourself from any of these attacks incase they do happen, and a great way for you to do this would be to subscribe to a credible VPN service. VPN stands for Virtual Private Network, and this is sort of like a secure channel that allows your device to send & receive information from the Internet anonymously. Using a VPN while connecting to a public Wi-Fi hotspot ensures that your data remains secure, and reduces any chances of your connection getting intercepted.
Best VPN for Public WiFi Hotspots
We're aware that with the many VPN services available in the market, it might be a little difficult to zero in on one particular provider. That's why we've gone ahead and did a bit of research on your behalf, on the best VPNs for public hotspots in 2018. Have a look:
1. ExpressVPN
Due to the fact that ExpressVPN provides its customers with the best form of encryption through its OpenVPN service, customers are able to enjoy unrestricted access to a wide range of websites, without having to worry about anyone hacking their connection.
Also among its list of security features there happens to be DNS leak protection, and an automatic kill switch where your connection gets automatically shut down in the event that your VPN service stops working for one reason or the other.
The speeds you get to experience are also not discouraging, and this is a result of the many servers the service has that are located in over 94 countries. You shouldn't also worry about your browsing history being stored somewhere, since ExpressVPN doesn't keep any record of their user's browsing.
The customer care team is also always at hand in case you come across an issue you're not able to handle. The only downside that you'd have to contend with is the fact that their pricing is a bit high compared to most other providers.
2. BulletVPN
BulletVPN keeps in line with our most recommended VPN protocol (OpenVPN), and also offers a more enhanced Internet kill switch where there will be an automatic attempt by your VPN provider to re-establish a connection in case your service unexpectedly shuts down.
Also, the service happens to have 150+ servers scattered across 55 countries. In other words, BulletVPN users won't run of options when it comes to accessing geo-blocked channels anywhere in the world.
With this service, you shouldn't worry about streaming your content in HD, whether you're at the airport, or at your favorite restaurant, provided their hotspot is at good speed already. They have a 30-day refund policy, so you should be able to make up your mind – you have time.
3. NordVPN
NordVPN is another strong contender in the VPN market with servers scattered in up to 59 countries. Their service is quite popular for allowing up-to 6 simultaneous devices to connect under one account, meaning you should be able to use the service and have your laptop, smartwatch, tablet and mobile phone all protected whenever you're using a public hotspot.
Double encryption is applied to maintain tight security, and other smart tools such as DNS leak protection, an Internet kill switch & VPN into Tor make the service worth your consideration.
Conclusion – Top 5 VPNs for Public Hotspots in 2018
In addition to having your VPN service actively work towards protecting you whenever you're online, we have a few more tips that we're sure will go a long way towards keeping your connection secured:
Switch on Your Firewall

: A firewall is a great way to keep yourself protected from any other user within your local network who is thinking of infiltrating your connection and getting hold of your data. You'll find the setting required to activate the firewall under the system and security/privacy settings on your operating system.

Use HTTPS Websites & SSL When You Can

: These two are forms of security that you should rely on as indicators that your connection is secure. Look out for the websites you visit, they should contain a HTTPS handle at the beginning. Also, if you happen to use email clients such as Apple Mail or Outlook then ensure you go through the advanced settings and set it to SSL.

Switch Off Network Sharing Options

: Something else you can do is prevent your computer from getting intercepted is to switch off the network sharing options. Windows users specifically need to do turn off network discovery, public folder sharing and even file and printer sharing.
Treating your online privacy and security has become just as important as safe-guarding your physical belongings while you're on the go. Don't take any necessary risks and make sure you add additional layer of protection when using a public WiFi hotspot to browse the web.
ExpressVPN Review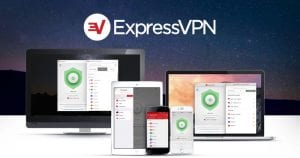 Name: ExpressVPN
Description: ExpressVPN is a VPN service that allows you to browse the web anonymously and unblock geo-restricted sites.
Price: 12.95
Currency: $
Operating System: Windows, OSX, Android, iOS
Application Category: Multimedia
Refund Policy

Speed

Support

VPN Apps