Having a visual representation of something that you value, something you want to remember to do or even a goal that you have in mind are a few of the biggest reasons why most people head on to create an account on Pinterest. Regarded as the third most popular social networking site by most, the platform allows users to save and organize images they might have found on the web. Often times the pictures are clickable, linking to the original webpage from which they were found.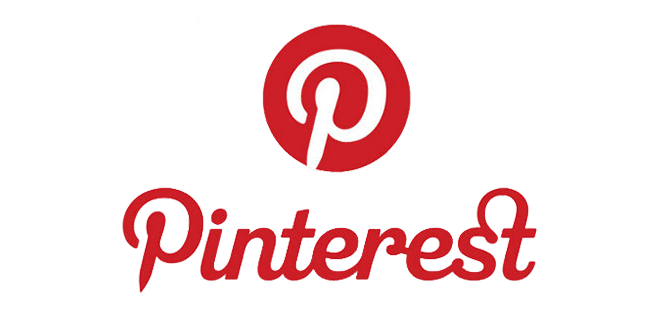 What Is Pinterest?
Still trying to figure out how the site comes in handy? How about this as an example: Say you've stumbled upon a dish that you'd like to prepare on someone else's board. All you'd have to do is click on the image, and you'll be directed to the recipe site where you'll learn about the required ingredients and method of preparation.
You can also come up with your own collection of foods you'd like to prepare, and save the images on your own board so that you can try them out next time you're in the kitchen. There's also the chance to interact with other users on the platform, and you can do this through commenting, liking, saving each other's images or even private messaging.
Is Pinterest Blocked?
The vast amount of things that you can do with Pinterest makes the site a platform you'd like to be able to access even when you've flown off on different trips around the world. Unfortunately, there's just one problem that might be an obstacle to anyone looking to use the app or site from anywhere. Pinterest happens to have different versions meant for users in different regions. The site you'll see in the US is not the same site you'll see while you're in the UK, France or even Japan.
This might come as a shock at first, and perhaps even be frustrating as you go on, so much so that you'll just not be as comfortable using the site. To use the platform just as you would if you were home, you need a solution that allows you to hide your location.
Pinterest uses your actual location to decide what version of the site you're going to access. It determines your location based on your IP address. For those that are new to this, your IP address is more of a digital footprint that you leave whenever you log on to a site or channel. It contains details such as your location and identity. With this information, the sites you visit can control what you see. To take back this advantage, what you'll need to do is get a solution that hides your IP, or manipulates it to your benefit. There's no better way of doing this other than through a VPN.
Unblocking Pinterest Through a VPN
A VPN or a Virtual Private Network is basically a network of servers that you can connect to and have your data routed through a number of servers based in different parts of the world. With this done, you're able to manipulate your IP address and have sites 'tricked' into thinking that you're based in the US or wherever you may want. This way you'll always have access to the Pinterest site that you want to use. This advantage also applies to plenty other sites that may have geo-restrictions. Here's how you can access Pinterest from anywhere in the world with the help of a VPN:
Sign up with a VPN provider (preferably ExpressVPN).
Download and install the VPN app on the device you to access Pinterest on.
Launch the application.
Connect to a VPN server.
Unblock Pinterest at school, work, or anywhere else in the world.
One more thing you get out of a VPN is extra security. Using a VPN encrypts your connection, and makes it harder for anyone to track down your activities online. This keeps you safe from hackers and scammers and ensures you remain anonymous.
Best VPNs for Pinterest
Choosing which VPN service to subscribe to can be a daunting task especially for newbies. To make sure you're on the right track, we've identified a number of providers that provide only the best service. That way your hard earned money gets put into good use. Here's our list of the Best VPNs for Pinterest:
1. ExpressVPN
ExpressVPN is not your usual service provider. These guys go above and beyond the call of duty to ensure that your connection to the Internet remains secure at all times. Based in the British Virgin Islands, the service uses 256 bit AES encryption and upholds a strict zero logging policy. Its server network is quite decent, with around 2000 servers distributed across the world. Users also have the chance of having up to 5 other devices protected under one subscription, at no extra cost.
ExpressVPN also has quite a number of features that make it among the best to try out especially if you're looking for all-around protection. The service has stealth servers that you can link to if the country you're in doesn't promote VPN use, as well as VPN protocols such as OpenVPN, SSTP, L2TP/IPSec and others to keep you secure.
The service also has an Internet kill switch, and a split tunneling feature that allows you to decide what to encrypt & what not to. Their zero knowledge DNS service also keeps your location hidden from the sites you visit, and this is a great advantage especially with Pinterest. Have a look at out ExpressVPN Review for more insight.
2. BulletVPN
BulletVPN is another provider that's also worth checking out. The company promises to stay out of your business through its zero logging policy and to offer reliable security through its 256 bit AES encryption. The service also has one of the most generous multiple device services, as they allow for up to 6 other connections under one account.
Once you subscribe to BulletVPN, you can be sure of unlimited bandwidth, as well as no limits on the switches you make to your server connections.
BulletVPN also has a versatile, easy to use VPN client that should be compatible with your iOS, Android, Mac, and Windows-based device. In addition, the service has a customer care team that's always on hand 24/7 to help you out in case you run into any issues.
These are just some of the reasons why BulletVPN is a great alternative for unblocking Pinterest. Once you go through our BulletVPN Review, you'll get to find out how equipped this service is to provide the best form of online protection.
3. NordVPN
The final option to consider on our list is NordVPN. This is a service that's more than capable of handling your security needs, and even making it easier to stay connected on the Internet. The service is based in Panama; a region that isn't bound by data regulations imposed by international authorities. In its network is a collection of more than 4000 servers scattered around the world, and this places them among the services with the widest reach.
NordVPN also applies 256 bit AES encryption for its users to encrypt their connection, and also has obfuscated servers for those users based in countries where VPN use is prohibited. Encryption is twice what you'd get with other providers thanks to their double VPN tool, and this is enhanced when traffic is routed through two servers instead of one.
NordVPN also has full support for Tor over VPN, and also offers a VPN kill switch for protection in case the VPN service gets compromised. The service is capable of supporting up to 6 more devices under one account. NordVPN offers Smart Play software as their Smart DNS solution to hide your location. For a more comprehensive analysis of the provider, we suggest going through our detailed NordVPN Review.
Summary On How To Unblock Pinterest With a VPN
Gaining access to Pinterest through a VPN ensures that you only get to use the version of the app that you're familiar with regardless of your location. The three providers we've reviewed here are more than able to keep your connection both secure and anonymous, but its best to go over each of their individual reviews so that you know what to expect. In case of any questions or comments, you're welcome to type them out in the section below, and we'll get back to you.
ExpressVPN Review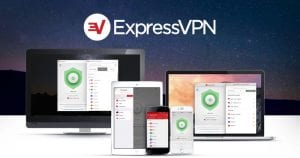 Name: ExpressVPN
Description: ExpressVPN is a VPN service that allows you to browse the web anonymously and unblock geo-restricted sites.
Price: 12.95
Currency: $
Operating System: Windows, OSX, Android, iOS
Application Category: Multimedia
Refund Policy

Speed

Support

VPN Apps