The Virgin brand, synonymous with Sir Richard Branson, is one of the most recognized brands around the world. With investments in aviation, music, health & entertainment, the Virgin Group also saw it fit to have its influence stretched over to the business of Internet access and provision. Although conceived after a licensing deal, Virgin Media has risen to become one of the most relied upon Internet Service Providers in the UK, with subscribers choosing to be affiliated with it because of the trust and quality that the brand inspires. Users who choose it as their service get to connect to the Internet through a reliable connection, and with features such as F-Secure KEY, WebSafe, and F-Secure Safe, they get to enjoy an added level of security as they surf through the Internet.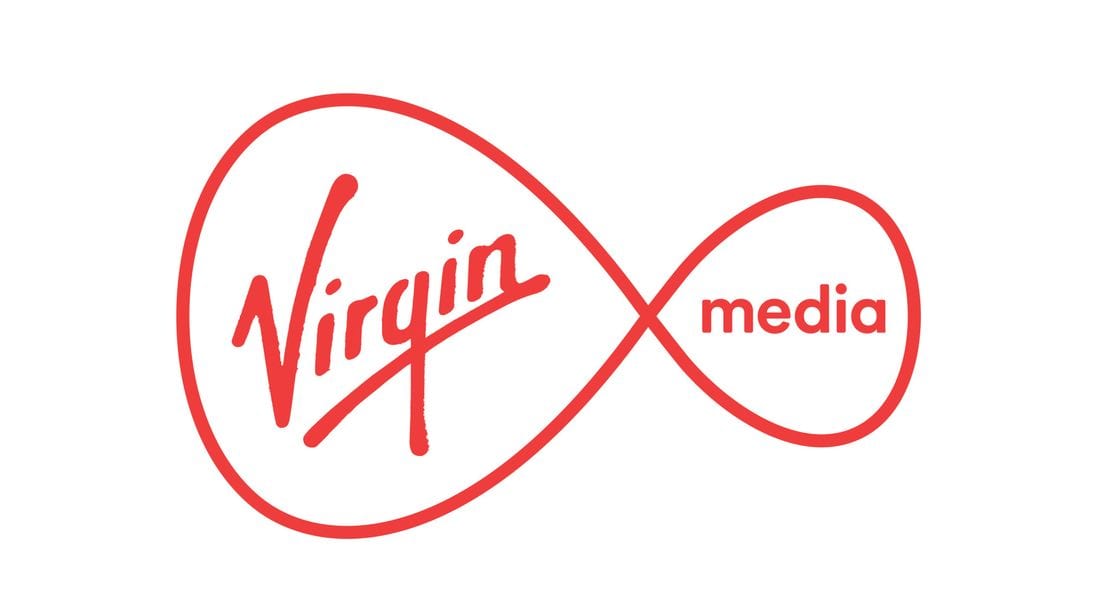 Is Virgin Media Safe?
These features help keep your online data safe and your passwords secure from anyone who might be hoping to steal your personal information or maliciously log in to your accounts, but inasmuch as Virgin Media has shown keen intent in keeping your online activities secured, the level of security offered is not quite as strong enough as what you'd get if you decide to subscribe to a Virtual Private Network Provider.
A VPN is essentially a connected network of servers that act as an alternative route through which you can divert your traffic so that you can have an increased level of security. This is courtesy of the encryption offered by the service, which ensures that nobody is able to track whatever you're up to online. This helps keep you even farther away from the reach of hackers and scammers and ensures that you're able to bypass geographical restrictions and censorship that might've been caused by your ISP.
Using a VPN for Virgin Media
With Virgin Media being a widely sought after ISP, it's also been known to regulate what its customers can or cannot access online. Using a VPN to encrypt your online presence ensures that your activities can't be tracked by anyone, and also hides whatever you might be up to completely from your ISP. With your traffic completely hidden, you'll be able to surf through whatever sites and channels you may wish to since your ISP won't have any idea what you're doing, and so they'll not know which sites to block.
Using a VPN also hides your actual location, and this helps make sure that you don't get blocked out of accessing a site simply because of where you are. This gets done as soon as you establish a link to a remote server of your choice. What actually happens is that your IP address gets exchanged with the one that belongs to the server you've connected to, and so you end up having a different location depending on where exactly the remote server is based.
There's really no better way to ensure that you remain anonymous online other than using a VPN.
Choosing The Right VPN
Choosing a VPN is something you'll want to ensure you get right on the first try. Whatever you rely on your connection for, a credible provider is the only guarantee that you might have that'll keep both your identity and your connection online protected. 
Best VPNs for Virgin Media
With all this in mind, we've taken the liberty to identify a number of providers that have a proven track record of providing quality service, so that you wouldn't have to spend that much time doing so yourself. Here are a few providers you can trust for your online protection:
1. ExpressVPN
ExpressVPN has for long been the go-to provider for users looking for a service that's sure to cover up their tracks online. The provider is one of the most sought after in the world, and they also strive to accommodate first-time users by being available for help 24/7 through their customer care service. ExpressVPN has a strong network of around 2000 servers scattered around the world, meaning users are guaranteed of access to a wide variety of geo-restricted sites that they'd want to look at.
The service also has security guaranteed through 256 bit AES encryption and is reliant on OpenVPN since this is the most secure VPN protocol. The other protocols that are offered include L2TP/IPSec, PPTP and both IKEv1 and IKEv2.
The service also has a reliable loyalty offer where both the current subscriber and their new referral get a month of free use as a reward. ExpressVPN also has a special set of servers for stealth surfing, as well as support for torrenting and split tunneling. You can get to learn more about all this by going through our ExpressVPN Review.
2. BulletVPN
BulletVPN promises to deliver super-fast connectivity without compromising on your online security. The service is based in Estonia and has a decent presence in a little over 55 countries. One of BulletVPN's most prominent features is the app's user interface. Its VPN client has a clean dashboard where everything is clearly laid out, and it also comes in versions that can run on Windows, Mac, FireStick, iOS, and Android, as well as a wide range of other platforms such as Roku, Apple TV, Xbox One, Smart TV and PS4.
The provider also supports P2P file sharing, and is efficient for streaming even from geo-restricted websites all without capping your bandwidth. The service also only has the capacity for 6 simultaneous connections and is set by default to rely on OpenVPN as the chosen VPN protocol. Its privacy policy is clear in that none of your online activity gets logged, and is sure to unblock all the popular geo-restrictive sites you'd want to stream from such as Netflix and BBC iPlayer. The service also offers unlimited bandwidth and has a customer support team that'll always be ready to sort out your issues. For more on what the service can do for you, have a look at our more detailed BulletVPN Review.
3. NordVPN
NordVPN is another provider that is fully capable of ensuring that your online presence is well managed and, and it has a lot of features that ensure your security remains intact whenever you're browsing the Internet. The service is based in Panama, which is well away from the jurisdiction of data centered authorities, and this means that you should be even more sure of their zero logging policy. NordVPN also has one of the most widely available server networks, with more than 4000 of them well situated in over 60 countries.
NordVPN also has a myriad of features that ensure you get complete security whenever you're online, and one particularly interesting one is their DoubleVPN service. DoubleVPN encryption means that user traffic gets redirected through two servers, hence doubling the level of 256-bit encryption that customers get to enjoy.
A NordVPN subscription also comes with an automatic Internet kill switch, Cybersec software to keep you safe from ads and malware, and the capacity to protect up to six more of your devices. If all of this sounds interesting, then you might want to have a look at our more detailed NordVPN Review to learn a lot more about the service.
Conclusion on The Best VPN for Virgin Media
As much as the quality of your connection doesn't come into doubt if you're using a service like Virgin Media, your security online should still be one of the things that you ought to think seriously about. ExpressVPN, BulletVPN, and NordVPN are providers that'll handle your security online with the seriousness it deserves, and ensure that you have access to whatever web service you'd need to use regardless of your location.
Best VPN for Virgin Media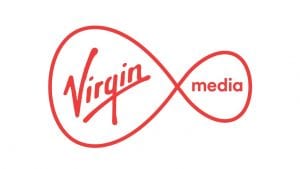 Name: ExpressVPN
Description: Regardless of which UK ISP you're using, you need a VPN in order to browse the web anonymously and freely.
VPN Apps

Access Blocked Content

Speed

Support

Refund Policy