Most people would agree that given the rising threat of terrorist attacks and insecurity, governments all around the world are doing right by taking measures to monitor and track down terrorist activities in a bid to prevent any catastrophic events from happening. This is why we have the UK's Government Communication Headquarters, the US's NSA, the Chinese with their Great Firewall and even the Indians' Central Monitoring System. As well-intentioned as this may be, it may not ring well with those of us who feel deeply about online privacy and anonymity. This is why more and more people continue to turn to VPN. Which is the most secure VPN in 2023? Read the review below to find out.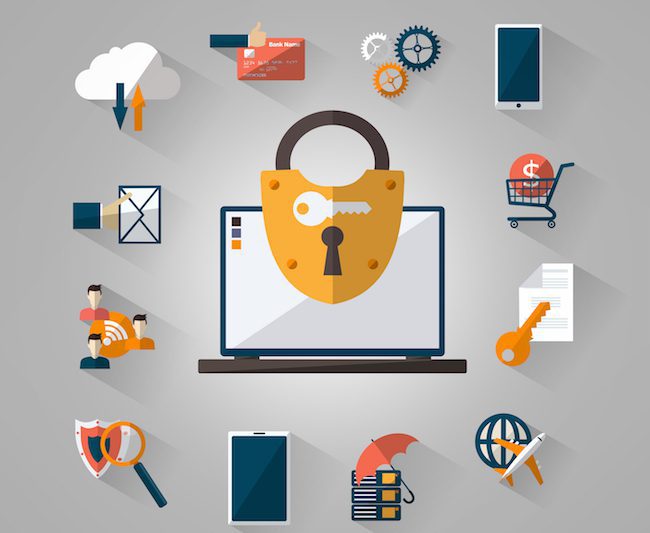 Most Secure VPN in 2023
The kind of VPN service required to stay protected even under government surveillance has to be of top-notch quality, with varying levels of encryption. In today's market, there are various services that claim to offer that high level of encryption, but very few of them actually do. To help you out while making this decision, we decided to do a review of the most well-encrypted VPN services in the market. Read on.
1. ExpressVPN
As a provider that's been in the market for close to 11 years now, ExpressVPN has been at the forefront of all the encryption technologies that continue to emerge, doing their best to avail them to their customers as soon as they're able to.
Their multiple levels of encryption come about due to the various VPN protocols they support, some of which include Lightway, OpenVPN UDP, OpenVPN TCP, and L2TP/IPSec. All these ensure military-grade protection over your connection.
ExpressVPN offers a pricing package that a lot of other VPN providers wouldn't be able to compare with, but if you're after the best form of encryption in the market, then that is what you'll have to contend with.
The three pricing plans on offer allow you to pay in intervals of 1, 6, and 12 months, and their expansive network of servers in 94 countries ensure that your connection remains active throughout your subscription.
The service also has software that's compatible with your Mac, Android, Linux, or iOS device, meaning you'll be able to run it on a wide range of electronics. If you're not sure as to whether or not this is the service for you, then you'd be better off testing it out first before arriving at a decision.
ExpressVPN offers a 30-day money-back guarantee where you'll be able to see how well their service will fit your preferences. In case you come across any problems, their customer care team will always be at hand to help you out 24/7.
2. BulletVPN
Being based in Estonia means BulletVPN does not need to adhere to any data retention laws as is the case with many other VPN services based in the US or UK.
This assures customers that they'll be able to go on with their browsing without having to fret about their history being kept. That, alongside the various VPN protocols they support (PPTP, OpenVPN, L2TP/IPSec, and more), allows them to encrypt their customer's data and guarantee them complete online protection.
Their fairly large server network of servers distributed over 55 countries makes you think of their pricing plans as rather fair, considering that there are so many other providers that charge a lot more and have a much smaller network.
For a one-month subscription, you'll be charged $10.98; for 1 year $89.98; and for 3 years, $118.58. We'll have to credit BulletVPNVPN for coming up with the 3-year plan since we haven't seen it being offered by any other provider.
3. NordVPN
With 1,1015 servers and counting, NordVPN continues to work on increased reliability for their customers, and this seems to be working out really well for them.
They also offer up to 6 simultaneous connections, and there's a legion of people who sign up with them based on that capability. Their two-year offer at $3.67 a month also stands out in the market, and their 2048 encryption assures all that subscribe with continued protection.
Features such as an Internet kill switch and strong DNS protection add to its list of security mechanisms.
Conclusion on The Most Secure VPN Services in 2023
Despite the fact that most VPN services use relatively the same technology in providing their services, it's the unique features and advanced capabilities that set them apart from each other, even when considering which of them has the most reliable level of encryption. If you've chosen your provider from our list, let us know how everything went by leaving a comment below.
ExpressVPN Review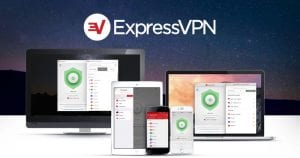 Name: ExpressVPN
Description: ExpressVPN is a VPN service that allows you to browse the web anonymously and unblock geo-restricted sites.
Price: 12.95
Currency: $
Operating System: Windows, OSX, Android, iOS
Application Category: Multimedia
Refund Policy

Speed

Support

VPN Apps