Privacy-conscious people often look for VPNs that can keep them safe from hackers and ISPs. However, using just any VPN is not enough. It's important to consider the logging policy of the VPN Company as well. A few year ago, only business customers used VPNs and they were mainly concerned about the security of their data. Now a large number of privacy-conscious individuals also use VPNs. Their first priority is being able to surf the internet anonymously. The best VPN service providers on the market are already aware of this segment of users and have started catering to them.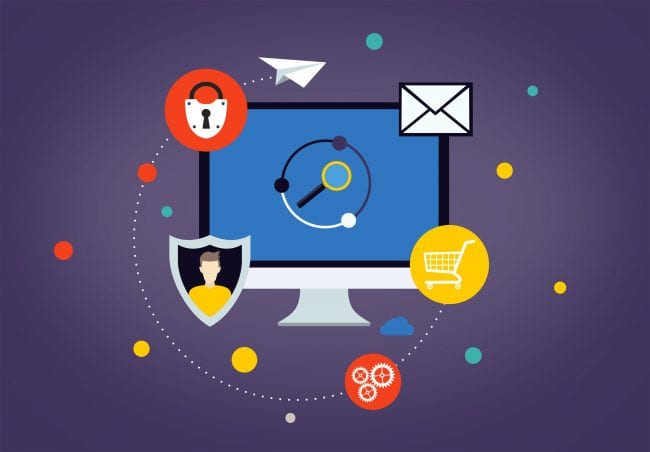 Customers are becoming aware of the need to protect their anonymity. They do not want to be tracked or monitored by government or private surveillance agencies. Needless to say, many of them want to choose a VPN service that does not keep any logs at all.
What Are VPN Logs?
Logs consist of the customer data stored by VPN companies. They contain information regarding the customer's online activity. When you use a VPN connection, your entire traffic is routed through their secure servers. That means your VPN Company is privy to all that you do online. For this reason, it is important to choose a VPN that you can trust.
VPN Log Types

VPN logs typically fall into three broad categories.
1. Connection Logs
Connection logs are the simple records that show the incoming and outgoing connections to the VPN server. They typically consist of:
Your IP address (also known as incoming IP address) – This is the IP address that your ISP assigns to your computer.

Outgoing IP address – This is the IP address that the VPN company assigns to you.

Data transfer – Amount of data that is uploaded and downloaded during a particular session.

Timestamp – The start and end date of the VPN connection
There are some VPN providers that maintain connection logs for some time. And there are yet other providers that don't maintain these logs.
2. General Information about the Customers
VPN companies typically store some general information about their customers. This includes:
Your username and password

Your email address and payment information (credit card or Paypal details)

Purchase history – information about any service or subscription you purchased

Subscription period – remaining subscription time

Your full name, address, and country
3. VPN Usage logs
A VPN company has access to the same information your ISP has. In most countries, the ISP is required to log your internet usage. If your VPN provider also does this, they will typically have a log of the following:
A list of all the websites/URLs you visited

Information about the name and size of all the files you downloaded with their hash value.

Protocols and software used – For example, Netflix, Skype, BitTorrent etc.
With the help of this information, your ISP or VPN Company can figure out a lot of details about you. For example, if you visit a lot of health information websites, it could be an indication that you have a health problem. They can also get information about your sexual preferences or political affiliations. They can then sell this information to marketers. Keep in mind that if you are using a free VPN company, they are most likely funding their business by selling your private information to interested parties.
How Long Does a VPN Service Keep Logs?
So VPNs save some data about their customers. But for how long do they maintain these logs? This duration is crucial to determining the privacy and anonymity you will receive from your VPN. Typically this varies from one VPN to another VPN. While some keep no logs at all, others may store this data for 24 hours, six months or even more.
What is Meant by Log Recycling?
VPN companies recycle or purge user data logs from time to time. Keep in mind that they don't do it all at once. Consider this situation. A VPN company maintains user logs for 30 days. They will always have your data on their file for the most recent 30 days. That means, at the end of the 30 day period, they will not delete your entire data. Rather, on the 31st day, they will delete your data for the 1st day. This way, they will always have your data for 30 days.
Is It Important to Choose a Non-logging VPN?
People often wonder whether it is important to choose a no logs VPN especially since there are plenty of non-logging VPN providers.  If you're looking for privacy and security, then yes, it's extremely important to select a provider that doesn't snoop on you.
In order to stay anonymous on the internet, choose a VPN that uses shared IP addresses and maintains connection logs for just 30 days or less.
A shared IP is used by several users at the same time. As a result, a VPN cannot identify an individual user. Having said that, a VPN that keeps no logs certainly offers more anonymity and protection.  
Why VPN No Logs Policy Is Crucial – Final Thoughts
To know about the logging policy of a VPN Company, visit their website and read their privacy policy and terms and conditions. Also, check their online reviews to see what others have been saying about the VPN. For example, there have been cases of PureVPN and Hide My Ass sharing the details of their customers with federal authorities.
If you want to hide behind a VPN to maintain anonymity, make sure you get a VPN that does offer you anonymity. Take a look at our Best No Logs VPN Service providers review.