If you are an Internet user who needs the daily dose of Netflix (House of Cards is incredible) and video chatting, you are no alien to VPN. Despite Netflix's change in policy that disclaims users resorting to VPNs to access region-specific content, the popularity of virtual private networks keeps rising. However, VPN isn't only used to bypass geographic restrictions. Most users turn to VPN for anonymous, secure web browsing. But which VPN service providers are actually worth your trust? With that in mind, we've prepared the following 'Best Logless VPN' review.
What is VPN?
At a time when online privacy is under serious threat from all corners, using a VPN to anonymously browse the Internet is a wise choice.
For those not in the know, a virtual private network is a software program that lets users access the Internet privately with secure, encrypted connections.
VPNs provide features like hiding your actual IP address and keeping you anonymous, bypassing Internet censorship to allow users to access the Web freely in oppressive regimes, and making it easy to access region-blocked content on streaming services. VPNs also keep users safe on open WiFi networks by creating a tunnel between the user and the server.
VPN and Anonymous Browsing
Places like the US or the UK have been deemed surveillance states where every Internet user's activity is tracked by the government and security agencies. Social networking sites like Facebook is famous for tracking user data and selling the information to their advertising partners. Human beings have a basic right to privacy, and it is under serious attack at present.
Well, don't use Facebook but that is another topic. At the same time, who cares if someone is watching you right? If they want to track your progress shopping for a ladder on some home improvement site or a flat screen from some online retailer like Wal-Mart or Best Busy, so be it!
But privacy is vital for many reasons.
What is Logless VPN?
Before trusting your VPN blindly, find out if it logs your data. There are several free and cheap VPNs that have become notorious for tracking user data even when they claim to offer complete anonymity. These fake and untrustworthy VPNs are hard to detect. In rare cases, cybercriminals could be behind a fake VPN that they use to collect private information from people and put them into unethical practices.
All VPN services claim to complete anonymity, but in order to do so, they must not keep any user data logs. Government, security, or even criminal agencies can force these VPN services to part with user data. This is a huge concern if you use VPNs that log user data.
Logless VPNs never come free and rarely come cheap. Some of the most reputed VPNs in the market have achieved their popularity by providing logless anonymous Internet browsing. If anybody tries to demand information from a logless VPN provider, they will be in for a huge disappointment because there is no information to share!
Best Logless VPN Review
On that note, here is a list of the best VPN providers that offer complete anonymity with no logging of user data whatsoever.
ExpressVPN
There are a number of reasons why ExpressVPN is the most trusted VPN in recent times. It's one of the fastest VPNs today, offering stable, secure, and completely logless service. It comes with a 256-bit encryption, 30-day money back guarantee, and also has a referral system to help spread the word about the need for VPNs. People who have used ExpressVPN think it's the best in the market today.
BulletVPN
Another VPN provider that is meticulous about your safety online is BulletVPN. It states clearly in its policy that there is no logging of user data of any kind, and all Internet activity is tied to BulletVPN's IP addresses, not that of the user's. Along with a 256-bit encryption, BulletVPN also ensures complete online safety and privacy.
Best Logless VPN Review – Wrap Up
Your online privacy is of utmost importance, particularly in the present time when no one is safe from Internet surveillance. Before choosing any VPN service, make sure to read reviews and research about several VPNs. Ask other users about VPNs that are actually completely logless. It is better to choose a trusted VPN than one that is cheap or free. When it comes to your online security, the VPN you choose could make all the difference.
ExpressVPN Review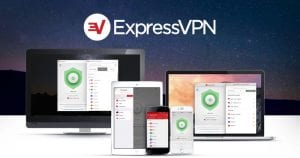 Name: ExpressVPN
Description: ExpressVPN is a VPN service that allows you to browse the web anonymously and unblock geo-restricted sites.
Price: 12.95
Currency: $
Operating System: Windows, OSX, Android, iOS
Application Category: Multimedia
Refund Policy

Speed

Support

VPN Apps