As a nation, Canada was one of the first to endorse the use of virtual private networks. Due to the fact that streaming services such as Netflix, Amazon Prime Video, and the like were only available in the USA, many Canadians resorted to VPNs to bypass regional restrictions imposed on these platforms. However, they quickly realized that VPN benefits are not limited to getting around geo-blocks. Online privacy has slowly become one of the key priorities for both Canadians at home and those living abroad. Connecting to a VPN server enabled these Canadians to surf the web without limitations and keep their private data safe and secure. With all that in mind, and with the huge number of VPN service providers claiming to be the best these days, we prepared the following in-depth analysis of the top VPN candidates you should be looking at before choosing the right service.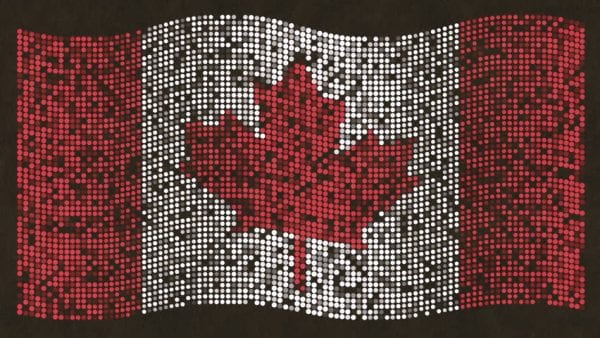 Best VPN for Canada – Content Index
Canada might not be so strict about how users access the internet. But the fact is, it's still part of the Five Eyes alliance, which means your sensitive data is always at risk. To avoid all of this, one must use a Virtual Private Network. But which one you should opt for? Find out in this full best Canadian VPN review.
What Does 'VPN' mean?
The initials stand for Virtual Private Network. It refers to a method where users are able to connect to a large private network that is supported by servers scattered across the world.
The network acts as a layer through which any information shared within gets encrypted before being sent to the ISP. This way, the user's personal information, and even location remain unknown to their ISP providers.
Top VPN for Canada – What to Look for?
You will see that the best Canada VPN providers have software for all Mac OS, Windows, and Linux devices, as well as VPN apps for both Android and iPhone platforms.
A VPN is also crucial if you wish to access streaming channels that are geo-blocked in Canada, such as American Netflix, Showtime, HBO GO, Amazon Prime, and many others.
In the same way, Canadian expats can use a VPN to get a Canadian IP address while living abroad. Connecting to a Canadian VPN server allows you to get a Canadian IP address from anywhere in the world.
Consequently, you will be able to unblock and watch Canadian streaming channels such as CBC, TSN, Sportsnet, Candian Netflix, Rogers Anyplace TV, or CityTV from anywhere around the globe.
A worthwhile Canadian VPN should have the following features:
Customer Service.
High level of data encryption.
The VPN company's record-keeping policy.
Support OpenVPN, IPsec, or others.
The level of Data encryption.
How easy is it to use the VPN service.
How fast is the connection speed?
Most companies don't offer customers a free trial, but they do have a money-back guarantee policy in action. The following table gives you a brief look at the top 4 VPNs covered in this review.
Why Need a VPN in Canada?
There are plenty of reasons as to why so many Canadians now connect to a VPN server whenever they go online. Here are the most obvious ones:
Canadian Laws that Undermine Online Privacy
The Canadian Copyright Modernization Act was introduced to the parliament back in 2011. Despite unanimous opposition and a lot of discomfort among Canadians, Conservatives were able to pass the bill due to their majority. and most are now curious whether their personal data can be used against them.
Bill C – 11

(the Copyright Modernization Act): Directs ISPs to keep a record of user's Internet activity for a minimum of 6 months for anyone accused of violating copyrights. After this period, the data then has to be handed over to the authorities.
The Anti-Terrorism Act, on the other hand, was introduced back in 2015. The Conservatives argued that it would help law-enforcement agencies battle terrorism more efficiently. It basically facilitates the process of sharing information on individuals between various Canadian government agencies.
Bill C-51

(the Anti-Terrorism Act): Permits the CSIS to put a halt to any bank transactions or travel plans of any terrorism suspect.
Five Eyes
This is a spying alliance that's been formed between Australia, New Zealand, Canada, United Kingdom, and the USA. The Five Eyes (FVEY) was formed to allow easier exchange of intelligence amongst each other.
This might mean, given the new regulations, that the government is able to provide its citizen's online data to member countries.
Content Blocking and Filtering Restrictions in Canada
Canada is a country that celebrates its people's freedom of choice. All the popular social media sites, like Facebook, Youtube, and Instagram, are easy to access. However, some restrictions may apply on some websites in Canada.
For example FairPlay, a coalition of 25 Canadian organizations proposing to the CRTC to create a censorship committee, forcing ISPs to block websites accused of piracy without a court order. Canadian internet users were furious with the decision and even created their own committees to cancel FairPlay.
Moreover, back in November 2019, the Federal Court of Canada approved that major Canadian ISPs should block a pirate IPTV service (Gold TV). In their defense, they ruled that this did not violate net neutrality or freedom of speech. It's just copyright infringement.
As for torrenting, according to the bill mentioned above (Bill C – 11), it all depends on what content you are trying to download as you might be using torrents that are deemed to be copyrighted infringing. In some cases, it might be difficult to determine what content is pirated and what is not.
With a VPN, it doesn't matter what sort of restriction is in place. It changes your IP address and allows you to surf the web anonymously. As a result, you get to access restricted websites in the country as well as download/upload torrents without being traced.
VPN Benefits for Canadian Residents
A VPN allows Canadian residents to access geo-restricted content located in different countries around the world. Once you're connected to a server in a specific country, the VPN will cloak your IP address and assign you a new one in the country where the server is based.
For example, if the server is in the US, you'll obtain an American IP address. As a result, you'll be able to access the likes of US Netflix, Hulu, HBO, and CW TV.
The same goes for other streaming services provided you connect to a server in their respective countries. That includes BBC iPlayer, Sky Go, DAZN, ITV, TV2 Play, and more.
Unblock and Stream Canadian TV Anywhere – The Expat Section
Canadian television ranks among the tops in the world. For example, you have the likes of CBC. In full, the letters refer to the Canadian Broadcasting Corporation, the biggest TV and Radio Station in Canada. It is quite popular there, and it's only worthwhile opponent happens to be to BBC in the UK.
The service is not available outside Canada. CBC and the other Canadian-based channels require an IP address in the region. If you don't have a Canadian IP, you'll get a geo-error message that terminates your access almost instantly:
"Oops…We're sorry, this content is not available in your location. If you believe you have received this message in error please contact us. Error 21."
A Canadian VPN service allows you to access the CBC Streaming Player from anywhere in the world. The same applies to other Canadian streaming channels such as CityTV, Crave TV, CTV, Sportsnet, and TSN.
Best Canada VPN – In-Depth Analysis
While conducting our elaborative research to determine which VPN is best, we were able to narrow it all down to 6 service providers. Here are the results:
1. ExpressVPN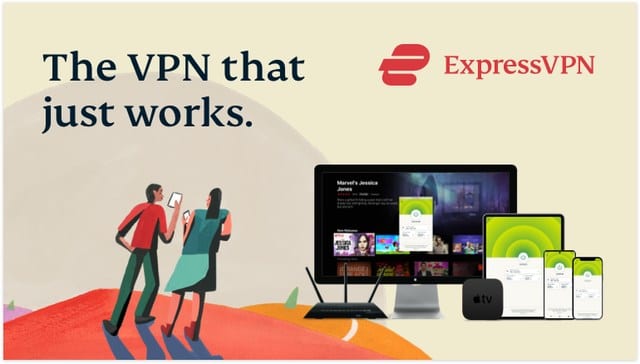 ExpressVPN's excellent speeds, and military-grade encryption, and the ability to unblock streaming services from around the world make ou The VPN is based in the British Virgin Islands, a region far away from the reach of the Five Eyes association.
All in all, you can connect to 5 different Canadian VPN servers from within the ExpressVPN application. The servers are located in Toronto, Montreal, and Vancouver. In total, the provider covers 94 different countries in terms of server distribution.
Speaking of servers, we put some of ExpressVPN's to the test to check out their speed performance. Among all the VPNs on this list, this one came out with the best results. All the servers were very fast, no matter who physically distant they are. The biggest hit we witnessed was a 7% drop.
ExpressVPN's applications are well designed with a user-friendly interface in mind. On the other hand, the provider has a Smart DNS feature for bypassing regional restrictions. Note that this feature doesn't encrypt your traffic nor does it completely hide your IP address. In other words, never rely on Smart DNS for anonymous torrenting or other activities you wish to keep hidden.
As for privacy, ExpressVPN has an automatic kill switch and split tunneling function. With split tunneling, you get to choose which part of your internet traffic you want to pass through the VPN server and which one through your ISP's.
Finally, their 30-day money-back guarantee policy gives the users the freedom to choose whether or not they want to commit to their services.
Pros
160 server locations across 90+ countries.
Supports P2P.
Netflix compatible.
MediaStreamer Smart DNS.
30-day refund period.
Easy-to-use applications.
5 concurrent connections.
Military-grade encryption.
Kill Switch.
Split tunneling.
Browser extensions.
Cons
Pricey subscription plans.
No free trial.
2. BulletVPN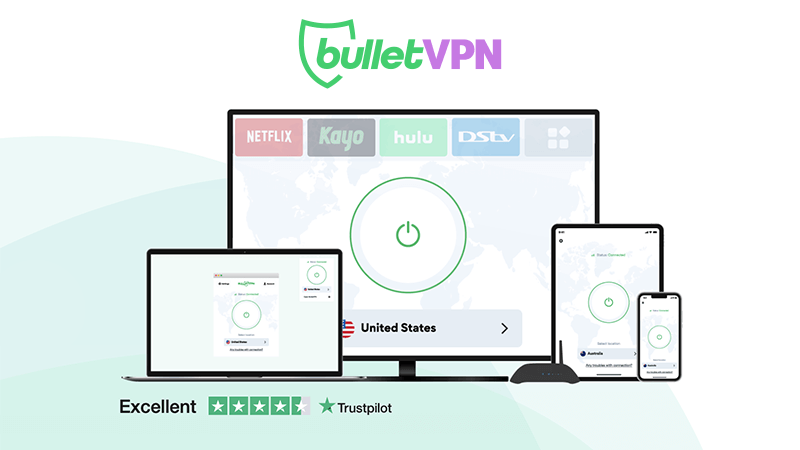 With BulletVPN, the Estonian-based top VPN service provider, you can surf the internet securely in Canada. The provider has around 114+ servers across 55 countries, with some of them optimized to maintain very fast speeds.
According to the numerous speed tests we performed, BulletVPN was able to maintain consistent speeds on nearly every server. The maximum drop in the connection was around 7%. Other than that, speeds are excellent for HD and UHD streaming.
BulletVPN has an app for almost any major operating system out there, including PC, Mac, Android, iPhone, iPad, or FireStick. A Smart DNS proxy feature is also available in case you wish to stream geo-blocked content on devices that do not support VPN.
BulletVPN has a kill switch and an exclusive feature called Bullet Shield. This technology backs its kill switch with an extra layer of privacy. Bullet Shield will not allow you to connect to the internet if you're not connected to a BulletVPN server first. Obviously you have the choice to enable this particular feature or keep it turned off from within the BulletVPN app.
BulletVPN offers users a 30-day money-back guarantee. On top of that, the provider has a 1-day free trial. It can be redeemed via the Android app or by contacting BulletVPN's customer support.
Pros
155+ servers in 55 countries.
P2P support.
It Unblocks Netflix and CBC.
Smart DNS feature.
30-day money-back guarantee.
Friendly user interface.
Six simultaneous connections.
256-bit AES encryption.
Kill switch.
Bullet Shield.
3. Surfshark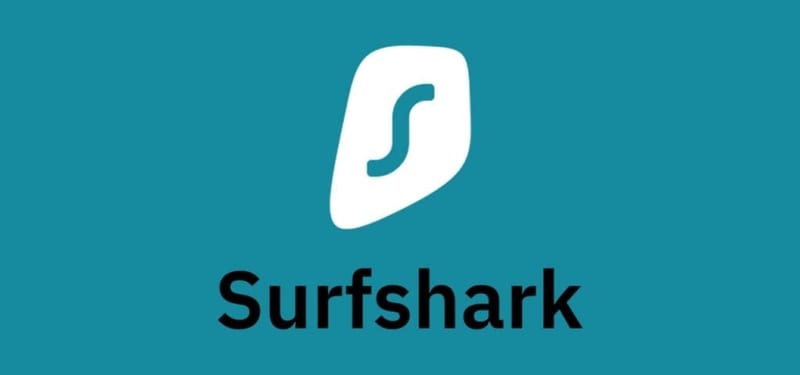 Surfshark is another great choice to use in Canada as it's one of the safest and fastest VPN providers in the industry today. The provider has more than 1000 servers across 60+ countries, including Canada.
You'll find servers in Montreal, Vancouver, and Toronto, giving you several options to choose from. Aside from that, Surfshark abides by a strict no-logging policy, which ensures your data's safety.
To solidify's its promises, even more, when it comes to privacy, Surfshark's servers are all RAM-based. In other words, they automatically delete any sessions once the established connection is terminated.
When it comes to unblocking geo-restricted channels, Surfshark is one of the VPNs that excel in this department. It can easily get you any version of Netflix, unblock Amazon Prime, and bypass BBC iPlayer's VPN ban with ease. For more info, check the provider's pros and cons below:
Pros
Servers in 65 countries.
P2P support.
Unblocks US Netflix
Smart DNS.
30-day refund period.
Unlimited concurrent connections.
Top-grade encryption.
Kill Switch.
Multi-Hop.
CleanWeb.
4. Unlocator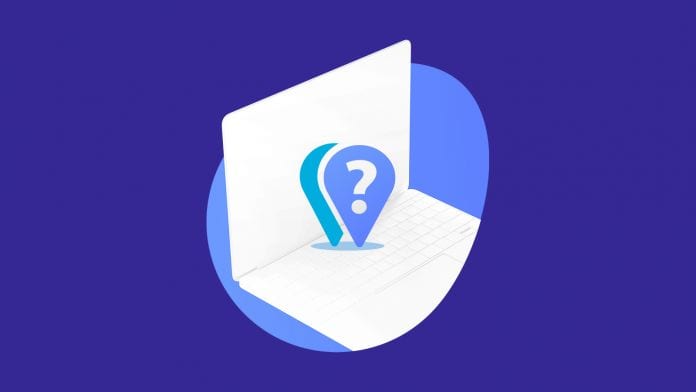 Unlocator, a Danish-based provider, has been operating since 2013. First, it started as a Smart DNS proxy service, and now, it also provides a VPN service. The fact that the Unlocator HQs are located in Denmark does make us feel somehow uneasy though.
In case you didn't know, Denmark is part of the 9-Eyes, an expanded version of the 5 Eyes association. We did conduct thorough research to find out whether there were reports that could indicate that Unlocator's user data was compromised. No such reports were found and as such, their strict no-logging policy seems to be legit.
Unlocator has a good server network distribution consisting of 41+ servers in more than 36 countries. We were able to unblock American Netflix, but it took us a while to do so. Some US servers did not get the job done, but others did, particularly Miami (High Speed).
Speed is very decent, especially when we used the (high-speed) labeled servers. Some servers did hit our connection with almost a 30% drop. These were rare cases though.
Of course, the Smart DNS feature is still available. Unlocator gives users the option to purchase it individually if they have no interest in their VPN service.
On the other hand, Unlocator has a kill switch. And similar to BulletVPN, there's a technology that doesn't allow you to connect to the internet if you're not using an Unlocator server. It's dubbed as Unlocator Shield.
While most VPNs offer a short free trial, or possibly a vague one, Unlocator provides new subscribers with a 7-day free trial without the need for a credit card or PayPal account to sign up. On top of that, once the free trial ends, you get to benefit from their 30-day money-back guarantee should you decide to subscribe.
Pros
Servers in 41+ countries.
P2P friendly.
Netflix compatible.
Smart DNS.
30-day refund period.
Very easy apps.
5 concurrent connections.
Military-grade encryption.
Kill Switch.
Unlocator Shield.
7-day free trial.
Cons
A couple of slow servers.
No browser extensions.
Split tunneling unavailable.
5. NordVPN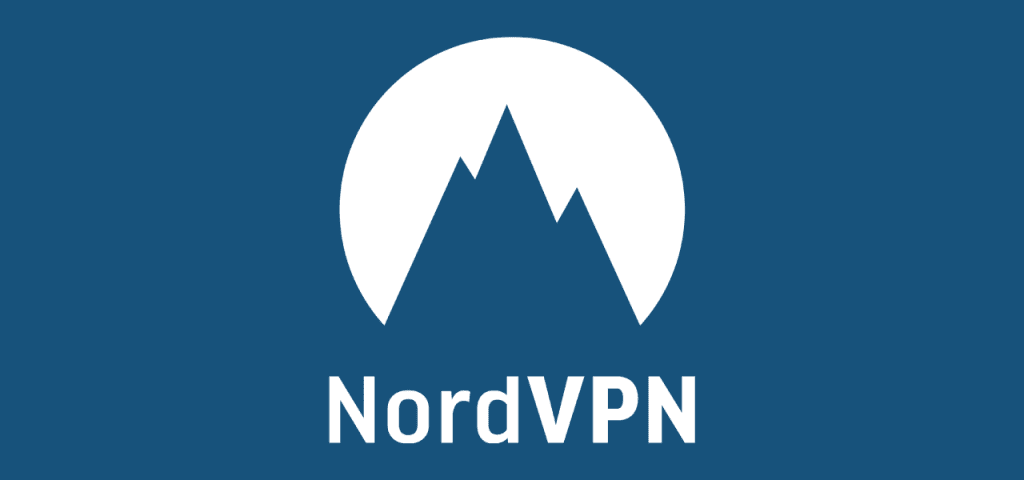 NordVPN is a Panama-based VPN provider with a vast global network. They offer servers in 81 locations across 64+ countries. Now, we were able to unblock all the streaming channels we tested, but the downside was the speed.
As a premium VPN service provider, NordVPN prouds itself for having some of the fastest VPN servers. Our various speed tests did confirm that the servers NordVPN has set up throughout various regions of the world are, in general, fast. While connected to a US server, for example, the speed barely dropped (9%).
All in all, the NordVPN application itself is very easy to use, and the connecting process is almost instant. As for their Smart DNS service, SmartPlay did allow us to unblock dozens of channels around the world with minimal speed loss.
Moving on to their Double VPN feature. This technology reroutes user traffic through two servers instead of one, ensuring double encryption to the data. While you get the benefit of an additional layer of security, you do compromise your Internet speed when this particular feature is turned on. This was confirmed via the various speed tests we conducted.
NordVPN isn't that cheap, but we don't consider it to be expensive as well. Their 30-day money-back guarantee gives users enough time to check what the service is all about. As for a free trial, there used to be one, but now NordVPN has taken it off the table.
Pros
81 server locations in 60+ countries.
P2P sharing.
Netflix supported.
Smart DNS (SmartPlay).
Easy-to-use applications.
Six concurrent connections.
Military-grade encryption.
Automatic kill switch.
Double VPN.
CyberSec (Malware protection).
Onion Over VPN.
Browser extensions.
Cons
Unstable speeds.
No free trial.
6. IPVANISH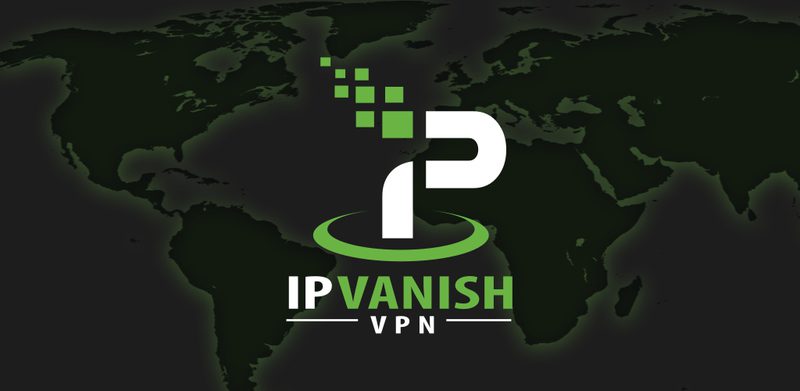 IPVanish provides fast connections, excellent privacy protection, and good global server coverage, all for a reasonable price. A while ago, their headquarters ' location (the United States) may have compromised users' privacy. IPVanish went through a logging scandal whereby user logs were provided to Homeland Security to help in investigating a criminal case. But after that, no such cases were reported.
IPVanish's server coverage is very good as it has servers in 70+ countries. However, during our tests, none of these servers were able to unblock US Netflix, BBC iPlayer, or even Hulu for the matter which is considered a huge con for us.
Their speed was fine according to what we examined. In fact, our connection only dropped 10%, and we were able to stream content in full HD without witnessing any buffering issues.
Using their application was pretty straightforward. We were able to connect to a server within seconds. As mentioned above, IPVanish wasn't able to unblock certain major streaming channels though.
Another con we found is that the provider doesn't have a Smart DNS feature, which is essential for accessing restricted content. Moreover, we also saw that the provider only offers a 7-day refund policy, which pales in comparison to the others on the list.
Pros
Servers in 70+ countries.
P2P support.
Friendly user-interface.
Unlimited simultaneous connections.
256-bit AES encryption.
Automatic Kill switch.
SOCK5 proxy.
Chrome extension
SugarSync (Secure file storage).
Cons
Smart DNS unavailable.
It doesn't unblock Netflix and BBC iPlayer.
7-day refund policy.
No split tunneling.
No free trial.
7. CyberGhost
CyberGhost is another top VPN to consider to use in Canada. We've noticed that the provider has a lot of users, particularly 15 million of them, despite their shady origins. Let us shed some light on the matter.
First, Cyberghost is based in both Romania and Germany. In terms of online privacy, Romania is just fine with no strict surveillance laws. However, the problem is with Germany, which is one of the 14-Eyes countries. But that's not what we meant by "Shady."
Cyberghost was acquired by the Israeli company Kape Technologies. In the past, new CyberGhost owners used to create malware. That was then, now, nothing of the sort has been reported.
Now let's see why Cyberghost has such a huge user base. The provider has servers in 90 countries, which is great as it rivals the likes of ExpressVPN.
Also, the speed tests showed both positive and negative results. Several servers did not affect our connection by much, approximately 12%. On the other hand, there were other servers that lowered our internet speed to a point where the video's quality dropped to 240 instead of 720.
The service doesn't have a Smart DNS feature for unblocking content, but its VPN servers can do the job. We tried US Netflix and the provider delivered.
The CyberGhost app has a featured dubbed "For Streaming". It allows users to choose the channel they wish to unblock and the app will then connect to a server accordingly (A server in the channel's region). That way, you don't need to figure out which server unblocks which channel on your own. That's very impressive if you think of the non-tech-savvy users out there.
Privacy comes in the form of military-grade encryption and a kill switch. As for the subscription, Cyberghost is a bit expensive, but it does come with a 45-day refund policy. You have time to make up your mind.
Pros
Servers in 90+ countries.
P2P support.
45-day refund policy.
Apps are very easy-to-use.
Seven simultaneous connections.
256-bit AES encryption.
Automatic Kill switch.
NoSpy VPN servers
Browser extensions.
Cons
Lacks split tunneling.
Free trial unavailable.
No Smart DNS feature.
Best VPNs for Canada – Final Verdict
Canada is not really as strongly censored as other countries, but a few recent laws helped undermine online privacy in general.
They've actually made more people think of their Internet presence, and what they do online. Take the step to ensure your data is protected and access whatever website you like, and feel free to tell us what your experience was as a first-time VPN user in the section below.
Best VPN for Canada
Name: ExpressVPN
Description: In order to take full advantage of your Internet connection in Canada, you need to sign up with a premium VPN service such as ExpressVPN.
VPN Apps

Access Geoblocked Content

Speed

Support

Refund Policy

Compatibility