How to Get Canadian IP Address outside Canada? You being a Canadian expat in some part of the world gives you a solid reason why you should get yourself a Canadian IP. You should be able to watch your favorite TV shows and news channels from your hometown because you're not physically present in your country. Wherelse are you going to hear the words chesterfield, hydro bill or the phrase Hang a larry or hang a roger if you're outside Canada? TV is the only way you'll get to relive Canadian moments, and for that to happen you must get a VPN because unfortunately, geo-restrictions apply to Canadian content. A VPN can change your IP address into a Canadian one, that way you'll be able to access Canadian TV channels like HBO Canada, CTV, CityTV, CBC, CBC Sports, TSN, Sportsnet, Univision Canada, and HGTV abroad on PC, Mac, Android, and iOS operating systems.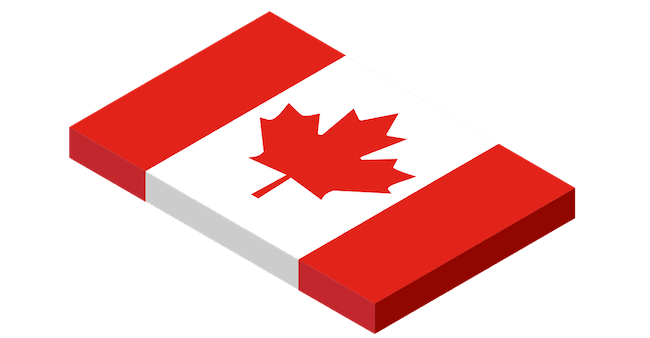 Get a Canadian IP Address Outside Canada Using a VPN
A VPN is a private network that connects your device to worldwide servers over the Internet. Meaning, that you browse the Internet using that server's Internet connection. If you connect to a server Canada, you will appear as if you are surfing the Internet from Canada. As a result, you'll be able to access content that is unavailable in your own country.
Sign up with a VPN that provides VPN servers in Canada like ExpressVPN.
Download and install your VPN app on your PC, Mac, Android or iOS device.
Launch the application and sign in.
Select a Canadian server and connect to it.
Check your IP address via a website like WhatIsMyIP.network to make sure a change has been made.
As of now, you can surf the Internet with your Canadian IP address as if you are in Canada.
A VPN provider like ExpressVPN can redirect all your traffic through the VPN server, and this is where the new IP address comes from. ExpressVPN provides servers in many locations, so you can even get an IP from any country around the world. All the data that passes through the server is encrypted and cannot be traced back to you through your real IP. If you're looking for other service providers, check out the table below.
Best VPN to Obtain a Canadian IP Address
VPNs are all over the market when it comes to quantity. However, if you're looking for complete privacy and anonymity, you need quality. That's why I went ahead and picked 4 of the top VPNs for Canada that you can choose from. Here they are.
ExpressVPN
ExpressVPN is my personal favorite as it cherishes users' privacy. When some VPNs state that they run a zero-log policy, you might think twice as not all of them honor that. This VPN has a strict no-log policy, so you can rest assured that your data remains private all the time. Furthermore, you can unlock hundreds of streaming channels around the world due to the fact that ExpressVPN has more than 3000 servers in its network across 90+ countries.
This VPN offers a 256-bit AES military-grade encryption and a kill switch in case a sudden drop in your VPN connection occurs. It also allows five simultaneous connections. To know more, take a look at our ExpressVPN review.
BulletVPN
BulletVPN also adopts the no-log policy as well as support users with the latest military-grade encryptions. Their VPN server network is quite small, covering 31 countries only. However, the servers are scattered strategically to fulfill your internet needs.
BulletVPN makes use of 256-bit AES encryption for the perfect internet safety. On the other hand, it offers its own DNS service that unblocks dozens of channels no matter where they're located. Check out more about BulletVPN review here.
NordVPN
NordVPN is another provider that respects customers' requests for privacy. Not only that, but it has more than 5000 servers around the world to ensure accessing geo-restricted content in more than 50 countries.
As for security, this VPN has some exclusive technologies other VPNs lack. Take Double VPN for example. This feature enables you to route your traffic through two VPN servers instead of one. Can you imagine what double encryption can do? Yeah, twice the data shield you used to have. Not to mention CyberSec, which is for guarding your device against being infected by malicious software. With 256-bit encryption, a kill switch, and DNS leak protection, your online security is maintained on 6 devices under one account. That's grand. Learn more about this VPN in our NordVPN review.
SurfShark
Surfshark offers more than 800 servers around the world. It's one of the few VPNs that were able to bypass Netflix's VPN blocks. Although it's new, it has proven itself worthy of rivaling the giants. Practically, it's the only VPN provider that offers unlimited simultaneous connections. Even IPVanish has a limit of 10.
Just like other VPNs, there's a kill switch and DNS leak protection, and Smart DNS services, which makes SurfShark a perfect example of a strong VPN provider. Read more about Surfshark in this review.
Why Get a Canadian IP?
If you're a Canadian expat, there are many reasons why you should get a Canadian IP address. Starting from bypassing geo-blocks to being able to book cheaper flight tickets are only a few benefits of procuring IP from Canada. Some other reasons are as follows:
Restrictions on content you badly want to watch are the worst. Especially if you want to watch Global TV and City TV outside Canada. Most Canadian sites block audio and video content outside the country because they have rights to stream content only within Canada. They use users' IP address tracker to find out whether the person that is trying to browse the restricted content has Canadian IP address or not. Therefore, you need a Canadian IP to watch Canadian content abroad. Click on Global TV and City TV abroad for more information on how to unblock them abroad.
Run and test the success of your online advertising campaigns on Canadian Google, Bing, Yahoo, and other search engines.
If you are looking to save money on flight tickets without wasting too much time searching different sites for a good deal, you should simply spoof your location and your browsing history using a VPN. This, of course, involves getting a temporary Canadian IP.
Learn the local language of Canada by browsing with a Canadian IP. Living abroad can have some negative effects on one's language if not frequently practiced. But, nothing some TV watching can't help with. Learning through listening to the language's words or phrases is very helpful to the language learning process.
When you change your IP, you virtually change your location. Meaning, that you're a citizen of a different country, which automatically gives you a new identity. So, you getting a Canadian IP address is like getting a new identity in that respect.
Get a Canadian IP
Now that you know that you can change your IP address, you might as well get a Canadian one. With the main reasons we've previously mentioned why you should get Canadian IP, we assume that you're probably looking for a good VPN service to get the job done for you. Undoubtedly, we trust that you will find the perfect way to unblock Canadian content from any location. For further information, make sure you check out our review on best VPN for Canada.