For a good majority of the Czech people, watching sports is one of the best pastimes for rest and recreation. This is apparent from the number of people that tune into CT Sport for the latest highlights in their favorite fields. The channel is operated by Česká Televize, which in English, is read as Czech Television. The TV service is Czechs national broadcaster, and it offers 6 other channels that focus on other areas of programming. There's CT1 for family shows, CT2 for documentaries, CT24 for round the clock news, CT :D for the kids, CT art for all things culture, and lastly, the topic of our review today, CT Sport.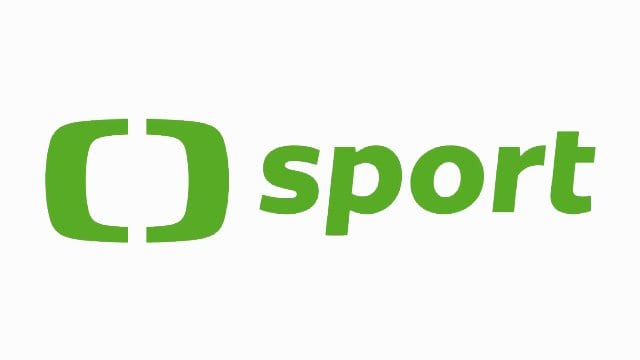 CT Sport serves up all kinds of content related to sports news. There's football, track and field athletics, European Olympics, as well as deep coverage of any global sporting event. The only issue that you might have with this channel is that you'll only access them when you're within the Czech Republic. This makes it automatically difficult for any Czech citizen who gets to travel abroad since they'll no longer be able to catch up with their favorite shows back home.
Is CT Sport Available Outside The Czech Republic?
CT Sport is what we can refer to as a geo-restricted channel. This means your access to the service is based on whether or not you're within the country. Instead of the video, you will be presented with the following geo-error when trying to watch CT Sport from abroad:
"Litujeme, tento obsah není kvůli omezeným autorským právům dostupný na vašem území."
and
"We are sorry, this content is not available at your territory due to limited copyright"
One particular thing you might be curious about is how the site is able to figure out your location. Well, every time you connect to the Internet, the device you're using accesses a particular site or channel through an IP address. IP is short for Internet Protocol, and its generally a form of identification that's used to gain access to sites and channels. Your IP address carries with it information such as your identity and location. By detecting your specific IP, a geo-restricted channel such as CT Sport is able to decide whether or not you'll gain access to their channel. For users outside the Czech Republic that want to stream sports coverage through CT Sport, they're going to need a solution that hides their IP. There's no better way to hide it than using a VPN.
Using a VPN to Watch CT Sport Outside The Czech Republic
A Virtual Private Network is the most reliable way to hide your IP address. Why is this so? A VPN encrypts your connection thereby making all the data transmitted through your device private. This is key because it gains you privacy and complete anonymity as you browse the Internet. With your connection encrypted, you're able to alter the details on your IP address, and therefore gain access to sites and channels that you wouldn't normally be able to. With the ability to change things such as your location, you'll be able to work around geo-restrictive blocks and access your favorite channels. This is how you'll be able to access CT Sport when abroad:
Sign up with a VPN that offers VPN servers in the Czech Republic.
Download and install the VPN application on your PC, Mac, Android, iOS device.
Launch the VPN application and sign in using your VPN account.
Now, connect to a Czech VPN server.
Finally, use the CT Sport abroad.
Best VPNs to Watch CT Sport Outside the Czech Republic
With all that said, it's now time to figure out which are the best VPNs to go for. This is important because there are so many fake services out there, and most of them don't really offer enough value for your money. We've done some background research, and we've come up with a few of the best services you could go for that offer optimum protection. Here's our list of the best VPNs to watch CT Sport outside the Czech Republic.
1. ExpressVPN
ExpressVPN takes the crown as our most recommended provider to subscribe to. The service is based in the British Virgin Islands, making it immune to any stringent data sharing policies. The zero logging policy they have on offer also keeps everyone's data well secured. The service has about 2000 servers in its network, scattered in about 90 countries around the world. There's also a string of stealth servers you can connect to if you'd rather hide the fact that you're using a VPN.
In terms of security, ExpressVPN provides 256 bit AES encryption to keep all its user's browsing activities secure. It also allows them to connect to either OpenVPN, PPTP, SSTP or L2TP/IPSec as their chosen VPN protocol. The service also allows for up to 3 simultaneous connections, as well as an easy to use VPN client. Their VPN app is compatible with a wide array of platforms, including Windows, iOS, Android and Linux. The service also allows users to choose which parts of their traffic to encrypt through its split tunneling feature. Get to learn more about this unique feature alongside a number of others by going through our ExpressVPN Review.
2. NordVPN
Bringing our list to a close is NordVPN, a capable, well-rounded provider that's headquartered in Panama. The service is based in Panama to keep it away from any type of influence or interference from data regulatory authorities. NordVPN has one of the largest server networks in the world, with a coverage of more than 4000 of them scattered all around the world. The service is one of the most highly regarded, most of all because of its unique features.
The many servers operated by NordVPN allow it to offer a service such as double VPN encryption. This allows users to have their data routed through two servers, thereby increasing the intensity of its military-grade 256 bit AES encryption. The service also allows users to choose which servers to connect to, based on the activity they intend to carry out online. There are servers optimized for downloads, gaming, torrenting, as well as streaming. To see what else NordVPN has to offer, you're welcome to take a look at our NordVPN Review.
3. IPVanish
In second place we have IPVanish; a top-tier provider based in Florida, US. This provider is the most ideal for users that spend a lot of time either streaming or torrenting. Why? Because the service is built in a way that provides both speed and security without one compromising the other. With the capacity to support up to 10 simultaneous devices, IPVanish allows you to do a lot more than many other providers that you may encounter. The provider directly owns over 1500 servers, availing up to 40,000 IPs to its subscribers.
One of its features that's worth highlighting is its support for torrenting. The service promises unlimited P2P file transfers and anonymous torrenting for all that sign up with them. IPVanish also allows users to connect to their service without necessarily downloading its VPN client. This is made possible through its SOCKS5 web proxy, which you can use to hide your location and easily access geo-restricted services. Security wise, users get the 256 bit AES encryption, and this keeps them anonymous and secure as they browse. For more information about the service, have a look at our IPVanish Review.
Additional Benefits of Using a VPN
Using a VPN is also great for increased online security. With a credible VPN service by your side, you'll rest assured that your device won't be susceptible to attacks. This makes it way safer especially when you're connecting to unsecured Wi-Fi hotspots. As mentioned above, using a VPN also helps you choose where you want to seem as though you're based. This means access to different versions of a website. You'll be able to book hotel rooms and flights for cheaper, as these kinds of services base their prices according to where their visitor is accessing the site from. Things such as online shopping and banking also become quite easier because you get to have increased security and anonymity.
Conclusion on How To Watch CT Sport Outside Czech Republic
Watching CT Sports is something you should be able to do even when you're not within the Czech Republic. The best thing that should allow you to do this is using a VPN. The three credible services we've mentioned in this review are all fine and well capable, but to see which one suits you best, we recommend taking up either a free trial or a money-back guarantee. In doing so, you'll avoid spending your money before picking out the best service.