What are the best Netflix hacks in 2020? Netflix has become the holy grail of entertainment for most millennials and the trend is starting to catch on with the older demographic as well. For a pretty inexpensive fee, Netflix offers a wide array of TV shows, movies, and documentaries in high definition. Furthermore, some of the specials on Netflix cannot even be seen anywhere else. With such premium, in-demand content, and regularly updated collections, it is no wonder that Netflix has become the go-to source for copious amounts of entertainment for close to an estimated 90 million people across the world.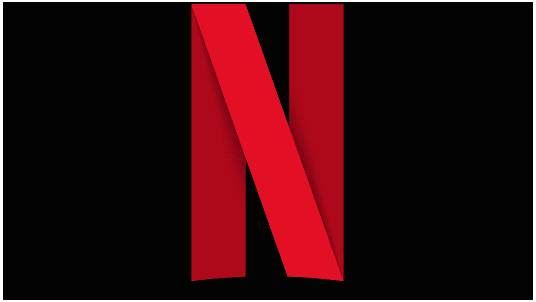 8 Netflix Hacks You Wish You Know About Before
Your first month on Netflix is considered a trial run, and Netflix will pick up the tab for your trial month. This strategy seems to be working really well for them given that people who do take the trial run are convinced that they cannot continue to live without Netflix in their lives (figuratively, of course).
However, if you would like to make your Netflix binge sessions even better than they already are, here are some awesome Netflix hacks that you probably don't know about that you should be using to enhance your Netflix experience.
Access Up To 65% More Movies and TV Shows
Yup, we're not kidding. We didn't believe it was possible until we tried it out ourselves. Here's the deal. You get different movies and TV shows depending on which region you are currently accessing Netflix from. American viewers watching Netflix get the best end of the deal due to the large library of movies and TV shows available there. Luckily, there are methods you can use to change your Netflix region to the USA even if you currently live in UK, Canada, Australia or elsewhere abroad. All you need is a VPN service such as ExpressVPN. The whole process is easier than you think.
Head over to ExpressVPN and sign up for a VPN account.
Next, download and install the ExpressVPN app on your streaming device.
Launch the VPN app and connect to an American VPN server.
Finally, launch your Netflix app.
You will immediately notice that there is a whole lot of new stuff you can binge-watch. The American Netflix library is simply superior to all other regions.
The Netflix Enhancement Suite
This may not be an out and out hack as such, but just downloading the Netflix enhancement suite will most certainly make things a whole lot better. What more? The whole suite is absolutely free!
The suite is basically a collection of browser add-ons that have been nicely packaged into one sweet package!
So how exactly is the enhancement suite going to make life better? Pop up ratings courtesy of Metacritic and Rotten Tomatoes, IMDB profiles, full-length trailers for every show/movie, and also a helpful guide as to what you should watch (right on your phone, Apple TV or Roku).
We can only say so much, but if you truly want to understand how convenient and useful the Netflix Enhancement Suite is, then you have to download it and check it out for yourself.
The Hidden Netflix Codes
Netflix has tons of hidden codes. You can use these codes to access categories that usually don't show up in your Netflix app. Jump over to NetflixHiddenCodes.com and see what we're talking about.
Recently Watched – Want to Clean That List Up?
From time to time, we are all guilty of diving into the rather embarrassing nooks and corners of what Netflix has to offer. This can be especially troublesome when you are sharing an account with someone as Netflix so allows you to do.
Maybe you don't want that person to judge you for having watched the entire season of Orange is the New Black in just one day? Or maybe you would rather they not know that you were engrossed in a documentary about children that were killers?
Well, whatever it is that you want to put the invisibility cloak over, this hack will help you do just that.
Just click here and you get a list of everything you've watched. Delete whatever you don't want on there. Simple as that!
Not Sure What to Watch?
Sometimes, just the fact that we are spoilt for choice itself can be a rather unnerving feeling. We know how it feels to not know what to watch. Don't want to waste time on stuff that does not interest you or is just not worth it? Well, all you need is right here!
What's on Netflix
Netflix does a decent enough job of classifying its content into different genres, but sometimes, that just isn't enough. If your kind of thing is more niche, and you find it difficult to actually find the type of content that you really dig! Then what's on Netflix is the perfect tool for you. With over 20,000 sub-genres, you can rest assured that you will find the tickle that makes you laugh, or cry, whatever you are into…
Offline and bored? – Don't Ever Be Again!
Netflix, seemingly, got a lot of stick for not allowing their users to download content. However, during the latter part of 2016, Netflix turned that ship around and offered users the ability to download high-quality content as per their liking. Kind of like audiences have gone to see Fast and Furious and Transformers movies for years now and not Meet the Parents II or 22 Jump Street because people want to see high-quality content.
This essentially means that you get to choose exactly what it is that you want to see and download it in that order for when you don't have high-speed internet or any internet at all.
Time of Day and Video quality; Is There a Relation Here?
It turns out that if you've been bitten by the video quality bug, it might just be the time of the work when you are deciding to binge on your favorite Netflix shows. Supposedly, it turns out that the quality of the video being rendered may very much depend on the time of the day.
8 Netflix Hacks You Wish You Knew About Before – Wrap Up
Essentially, if you are watching at a time when it is likely that most other people are on Netflix too, then the quality might not be the best. Watch at a time when fewer people are logged in and you should find an appreciable difference. You are welcome.