As grand as it is, the internet is still going to a darker place. Whenever you're online, you're compromising your safety, privacy, and identity, which leads us to our primary solution for the problem, a VPN. But have you ever wondered how we at theVPN.Guru choose what the top VPNs are? What features do we keep a keen eye on to determine which VPN ranks higher? Let me show you how we operate.
What's a VPN and How Important is it?
When using today's internet, you should be careful all the time. Don't ever think that whenever you're online, you're alone. No, on the contrary, my friends, hackers, and cybercriminals are always there to harvest what you hold dear in terms of data and information.
Hackers make a profit by selling account information, passwords, and any other personal information they can find. Even if you own a small business, hackers might wait for the right moment to get a hold of your client's private data. According to Kurt Roemer, the Citrix chief security strategist:
"Small business users need VPNs to keep their network traffic private and safe from tampering."
Take it from someone who knows better. A Virtual Private Network creates a secure passage between your internet-connected device and the website/service you're trying to reach. It reroutes your whole traffic through a secure server, encrypting your data in the process.
That will fend off any possible attack that might target your device. In other words, you're completely safe if you invest in a reputable VPN. Well, Kent Bloomstrand, Chief Technology Officer at CSID, agrees:
"VPNs provide an essential layer of security protection,"
That's not all; a VPN also helps you bypass regional restrictions by altering your online location. All you need to do is connect to a server in a specific country, and you're virtually there. You can now access all restricted content in that region despite being physically abroad. Now, I've given you a proper VPN introduction. Shall we head over to how they rank?
Features That Rank VPNs Higher
When evaluating VPNs, we should first make sure that it meets any users' needs. There's no point investing in a particular service if that's not really what you want. Every online user has specific requirements to look forward to in a VPN provider.
That's why we all end up with different services in the end. However, there are specific essential factors that each VPN should have. If these are lacking, you'll end up compromising your online safety and anonymity. Here are the top features that help a VPN secure a higher spot on our VPN ranking list.
Connection Speed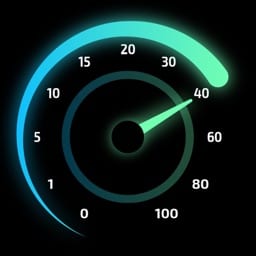 If you don't know this yet, a VPN encryption will tamper with your internet speed. Therefore, it's essential to select a VPN service that ensures blazing-fast servers no matter where they are. I know that the closer the server is, the better the connection. However, we don't want to stick to that criterion. I examine a VPN that offers maximum speed, even if the server is far away.
What if you're very far from the US and you wish to stream the likes of Hulu? Would you like to suffer from buffering issues and lags all the time? I don't think so. If a service provider cannot guarantee the maximum speed of your private connection, it won't make it to the top of my list.
We take drastic measures when we're testing a VPN's speed. First, we test the speed we originally operate on. After that, we connect to a VPN server close to our location to test how the encryption affected the network. Finally, we also examine what connecting to a faraway server can do. Furthermore, we check if the downloading speed has increased. If the results are good, the VPN ranks higher.
Large Server Network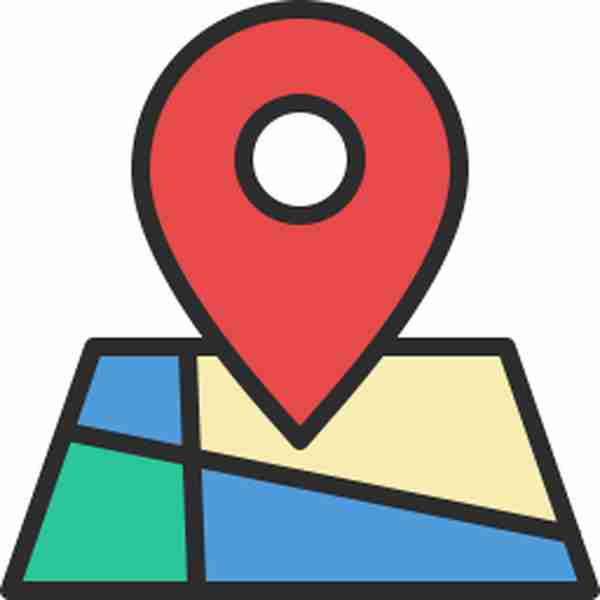 Being able to choose from a wide variety of servers is also pretty crucial. Let me first explain what happens. When you connect to a server, you'll take on the IP address of the country where the server is. You have two advantages for that. First, you get to hide your online identity (IP address). Second, you'll be able to access geographically restricted content in your region.
Some VPNs don't have that big of a server network, which makes them useless in some cases. Imagine you want to stream some content on TSN, and then you find that your VPN has no servers in Canada. If that's your sole purpose of using a VPN, this investment is a waste.
You can't just browse the internet using the same server over and over again. Some VPN services only provide servers across the US or Europe. When we're running VPN tests, we consider everything a customer is in need of. It's not about just bypassing geo-restrictions, there are other benefits of having a decent server network.
We check if a VPN has more than 1 server in a specific country as well. As I told you, every possible need for a user, i.e. even bypassing blackout restrictions. Long story short,  a VPN with over 1000 servers across the globe gets my attention: the more the locations, the better.
VPN HQ Location
When discussing VPNs and other privacy tools, we should consider where they originally come from, as in their headquarters' location. We dig deep into the matter to figure out whether the VPN is located inside countries where data retention is applied, i.e, in a country where the EYES are present.
The terms "Five Eyes", "Nine Eyes", and "14 Eyes" often appear in the privacy community, especially the VPNs'. The worst part is, the governments can forbid the provider from even notifying the affected customers; you won't be able to retaliate towards that invasion of privacy.
The Eyes are international surveillance alliances that have the right to collect and share mass surveillance data. They can reach out to the VPN provider that's located in their territory and ask for information about customers. It doesn't matter why; what matters is that they can. For example, in the United Kingdom, telecoms have been recording browsing history, connection times, and text messages. That started when Snoopers' Charter saw the light back in 2016. The same can be said about the United States with its PRISM program.
5 Eyes
Australia
Canada
New Zealand
United Kingdom
United States
9 Eyes
5 Eyes Countries
Denmark
France
Netherlands
Norway
14 Eyes
9 Eyes Countries
Germany
Belgium
Italy
Sweden
Spain
In this case, we try to avoid including any VPN that has its HQs based in any of these countries. However, some VPN that make our list operate their own servers and adopt a strict no-log policy. That means that even The Eyes can't get a hold of your information. Well, on theVPN.Guru's scale, that's a VPN worth adding to high ranking competitors.
Military-Grade Encryption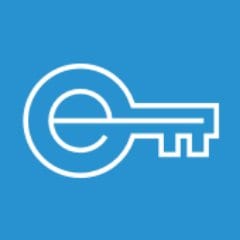 Most of the premium VPNs on the market offer high-level technologies when it comes to security. However, that extra layer of protection is brought to you by advanced security protocols. The bigger the selection and more choice of protocols that a VPN offers, the better. But the most important protocol to have is OpenVPN.
Creating an encrypted data tunnel between the client and the VPN server isn't enough. Any VPN can encrypt your data, but that doesn't make it military-grade. OpenVPN is the most modern protocol in mainstream use and is considered highly secure. Credible VPNs will set this protocol on default. Whenever you connect, you'll be encrypting your connection with the latest technology of security, OpenVPN.
However, that's not all that a VPN can offer. You have to check if it grants you a selection of protocols. You see, the higher the encryption, the slower your internet speed. In terms of evaluating a VPN based on protocols, a selection of the following should be present: 
OpenVPN
L2TP/IPSec
SSTP
IKEv2
PPTP
A word of advice, try to avoid PPTP. Although it's one of the oldest VPN protocols, most of the services have long upgraded to faster and more secure protocols. So, if the VPN we're evaluating offers military-grade protocols, it's definitely ranking higher than others.
No-Log Policy
When you're investing in a VPN, you give them your trust. You then submit information such as your full name, email address, and credit card info. Sometimes, that trust is abused, and users' details are exposed. When you want to trust a VPN with this type of info, you have to check their logging policy.
We at the Guru look for VPNs that don't store your browsing activities or information. Well, some providers are pretty clear. They do state that they keep some logs including your email address for a particular period of time. Others are vague and masked in legal jargon, and some can be very clear.
On some occasions, VPN services have to hand over certain requested data about some users. That order comes from authorities. If the service does keep logs, all your data will be in the wrong hands. However, if there's a strict no-log policy, then the government won't be able to harvest your information as there is none, to begin with.
Make sure to check their logging policy very well. They might be lying to you. It's a critical factor while choosing the VPN. Why would you invest in a VPN that is not keeping your data private? It goes against its original job.
Pricing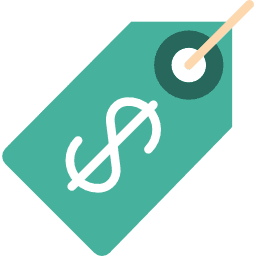 I'm quite sure you wanted me to state this on top of the list. But the ones I mentioned above are more important, trust me. Some of you would like to pick a VPN based on their budget. While there are a lot of expensive VPNs, I assure you that they're worth every penny in terms of services. They offer the best quality service.
A credible VPN should be able to see what the market is like. That's when it offers deals on cheaper subscription plans. For example, if a monthly fee is 12$, let's say, it should give you a 3-year subscription where you get to save up to 40%. It's quite catchy, and it benefits you and other users around the world.
But wait, I have to talk about this. Whatever you do, stay away from free VPN services. If you've read my reviews before, you'll notice that none of the VPNs I choose as "best" are free VPNs. That's because they will do you more harm than good. First, they don't come in a full range of features.
They give you what they can afford free of charge. You might be missing out on an important feature that doesn't help you avoid being detected as a VPN user. 
Moreover, free VPNs sell your data to sister companies in exchange for revenue. I mean, how else do you think they pay their dues? Let me sum it up for you.
"You use a free VPN; you pay up with your private information."
Compatible Devices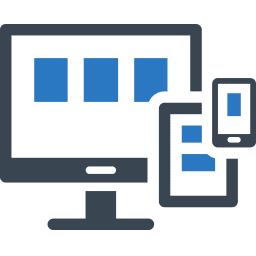 A VPN should be able to provide its services on various operating systems. If it doesn't, why would it take a top spot on our list? Most VPN providers have dedicated clients on Android, iOS, PC, and Mac. However, few of them, which always rank high on our website, have apps on Amazon Fire Stick.
As for those who look to bypass regional restrictions on gaming consoles and streaming devices, none of the VPNs out there can provide that as these platforms are not natively compatible with VPNs. But the VPN should provide an alternative, for example, Smart DNS Proxy.
Some VPN providers offer that features in which you can alter your DNS settings to circumvent geo-blockings. You'll be losing the security features, but then again, it's an alternative. If you take a look at our reviews, you'll find that most of the VPNs on top of the list do offer a Smart DNS feature.
Required Features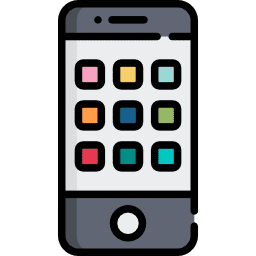 In addition to that, the VPN applications should offer over-the-top features to grab our attention. If you go to the app's settings, you should find several options to enable or choose from. For example, a Kill Switch in case the VPN connection took a sudden drop.
This feature will terminate your internet connection so that what you were doing while using a VPN remains private until the VPN relaunches again.
Moreover, some VPN applications allow you to test your speed before and after you connect to a VPN. You see, speed is an issue nowadays courtesy of your ISP's throttling. However, when you use a VPN, you can circumvent that. And with the right feature, you can test your connection speed whenever you want.
These are just two of the features we look for in a reputable VPN for it to make our list. The rest is presented below:
DNS Leak Protection.
Split Tunneling (You get to choose which part of your traffic is rerouted).
Speed Test.
Ad-Blocking.
Malware Protection.
Double Encryption.
Kill Switch.
Supported Protocols (Some apps on certain devices don't support particular protocols).
In-App Leak Test Links (IP address, DNS Leak, WebRTC Leak).
Advanced VPN Tests

The VPNs we rank high on our list should be able to provide you with a solution if any VPN leak occurs. We run a barrage of tests to analyze how reliable a VPN is in terms of protecting their customers' privacy. 
The VPNs that are always recommended on our website have released and advanced VPN testing suite, which they use internally to leak-proof all of their VPN apps. If a VPN does not offer that, well, it's not making the list. This is exactly what we expect in a VPN in terms of leak protection:
DNS Leak Protection: DNS is the system that converts your URS into a numerical IP address to help your browser load a specific website. However, the translation process is handled by your own ISP. Can you guess what the problem is here?
Well, your DNS requests are clear text logs of everything you visit online. That's why your ISP can know whatever you're doing. When you use a VPN that leaks your requests, you're better off without one. That's why we take a closer look at the VPNs that offer DNS Leak Protection. If they do, they're on the top of the list.
WebRTC Leaks: If you're using Firefox, Chrome, Opera, or Chromium-based browsers, you're always vulnerable to leaks. You see, WebRTC leaks occur when your IP address leaks out via WebRTC APIs. The VPN should help you circumvent the issue. When we're doing our testings, we check if the VPN provider gives you the option to test for such leaks and a way to help you out (Some can't). Some of the top VPNs on our website do so and provide you with comprehensive guides to solve the problem as well.
VPN Blocking Prevention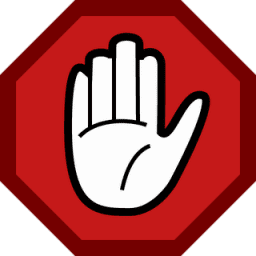 You need to know some VPNs are blocked in certain countries. It's not because the region has its eyes set on them, no, it's because of their inability to operate there. They don't invest enough in their servers, which leads to their blocking. A credible VPN ranks well on our review list if it manages to circumvent such strict restrictions in highly-censored countries. We're talking about China, the UAE, KSA, Russia, and the likes.
Not only that, but streaming services are now able to block VPNs as well from accessing their content abroad. The top VPNs are able to prevent that blocking by going stealthily under the deep packet inspection system. What good is a VPN if it got blocked by the likes of DAZN, Netflix, Hulu, and BBC iPlayer? If it can't do its job the right way, no, the perfect way, it's not making the top of the list.
Refund Policy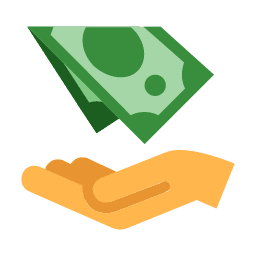 Reputable VPN providers always offer a way out for users if they don't happen to like their services. One way to do so is by providing a money-back guarantee. When we're picking the top VPNs, we take that feature into consideration. Some VPNs offer a 30-day cash back, others come with a 7-day one, while the rest don't even have it.
The ones that have a 30-day money-back guarantee always climb higher on a ranking scale. But I have to mention those that offer a free trial. No matter how long it is, it's still free, and people can take the VPN's service for a spin before investing in any deal.
Reliable Customer Support
This is a very important factor, especially for those who are still new to Virtual Private Networks. Whatever the service offers, no matter how reputable it is, if it doesn't have reliable customer support, it's not ranking. When we're evaluating a VPN, we test their support efficiency and the methods used for contact.
For example, some VPNs only have the ticket method, which may take some time to give a response. That's not what we look for in a VPN. What we really appreciate is one that offers 24/7 live chat support. It's highly efficient in case a customer has a problem that needs solving on the spot. We noticed that some VPNs also offer you an email option, but that's mostly the same as tickets. If we want to rank a VPN based on support, they should include the three above to ensure what a customer is comfortable with.
The methods aren't the only factors we look at. We also take their service for a test drive as regular customers. We open up a chat box and see how much time it takes them to reply. In addition, we send them emails and fill in tickets to see if they do get back to us during a decent period. We take into consideration the time taken, the way they replied, and how well did it solve the issue at hand.