VPN with Best Customer Support
|
Whether it's live chat, tickets, phone, or email support, customer service is one of the most important selling points that any business involved in service provision needs to focus on. Clients pay a lot of attention to how well a service is delivered, and only a high level of service delivery will be sure to keep them walking through your door every now and then. The very same principle applies to VPN providers. When a VPN service you've subscribed to is able to uphold all the promises that it put forward to you, then you find it worth it to continue paying their subscription fee, and if the service is really above par, you're even happy to do so. With that said, here are the top VPN providers with the best customer support.
The Importance of Customer Support for VPN
For users who just started dealing with VPNs for the very first time, customer support is essential to helping them find their way and even making sure that they get properly acquainted with the service faster than they would do so if they were on their own.
This is why a lot of VPN services try as much to advertise how easy it is to reach out to their customer care representatives. The industry standard is making it possible to reach out to them 24/7, but not all the services actually live up to this claim.
Most lower-tier providers only allow for customer service communication via email, and this really isn't the best form of getting help for your problem since it might take a really long time for them to get back to you. More efficient, customer-focused providers allow their subscribers to reach out to them in many ways.
What Makes a VPN Customer Care Great?
One of the customer favorites is the messenger that most top-tier providers avail for their customers. Customers prefer this form of communication because it allows them to get real-time instructions on what to do in case they come across an issue that they can't really solve by themselves.
The expertise of the customer care representatives also has to be very high, because at times they may need to make out a really difficult problem that might have been badly explained by the customer, and still come up with a proper solution.
The representative has to know how to deal with irate, impatient customers, and treat them professionally without getting swayed by their emotions.
This takes a lot of inner strength to pull off, so they ought to be well trained and focussed on the task at hand. The customer care service also serves as the "voice" of the brand, so it is important that they treat their customers in a way that assures them of their value to the company.
VPN Services With The Best Customer Service
If you consider yourself a first-time user who has no previous experience of using a VPN service, then chances are high that you'll have to deal with the customer service desk at some part during your initial setup routine. To ensure that you get to enjoy the best experience possible, we've identified a number of well-known services that are sure to treat you really well and sort out whatever issues you might have.
1. ExpressVPN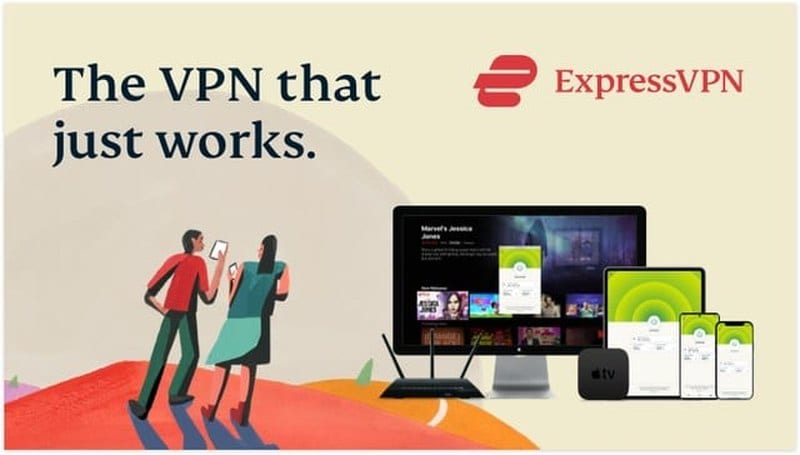 ExpressVPN is easily one of the best VPN providers in the market, and its customers are loyal to them especially because of its exemplary level of customer service.
Their network of more than 3000 servers allows them to provide a steady connection to each of their subscribers, and their reliable 256-bit encryption is strong enough to protect them from any form of cyber threat.
Their app is also easily compatible with a majority of the popular operating systems, with Android, iOS, Windows, and Mac all being fully supported.
The app is also easy to navigate through and has a pleasant user interface. ExpressVPN imposes a strict zero-logging policy and allows for up to 5 simultaneous connections.
Their customer support team is very responsive and the deal with customers in the most professional way possible. We asked two questions. One that about their 24/7 live chat support and the other about their Smart DNS service.
It took them mere seconds to respond, which is great customer care.


Any prospective customers are welcome to try out their hands with the service by taking up their 30-day money-back guarantee. If they weren't satisfied with what the provider has to offer, they can ask for a full refund (no questions asked).
2. BulletVPN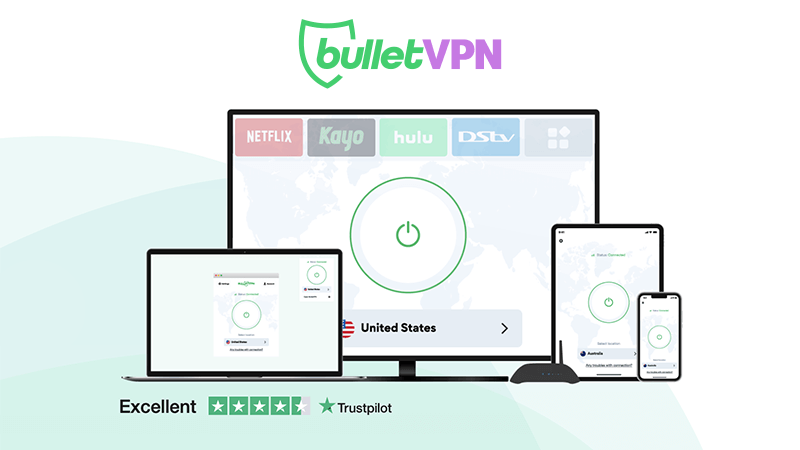 With close to 155 servers within its network in 55 countries, BulletVPN ensures its customers always have a reliable connection that they can count on, as well as top-level security thanks to its 246-bit AES encryption.
As a service, BulletVPN also stands out as being among the few providers that can offer up to 6 simultaneous connections under one account.
In terms of customer service, BulletVPN has representatives that are on hand around the clock to answer any issues or questions that their customers may want to raise. We spoke to their support team and we directly got a reply.
Some VPNs state that they have 24/7 live chat support, yet they fail to reply on weekends. Furthermore, some other providers have limited live-chat shifts that end in the afternoon or at night.
That's not the case with BulletVPN. Now, aside from that, the representative was very helpful, especially when we asked if their service can unblock Disney+ or not. Here's how the chat went down:


Their 30-day money-back period also ensures that customers are able to take their service out for a test run before committing to a paid subscription. However, what we liked most is the fact that they offered us a 1-day free trial without us even asking for one.
That's some good customer care, and we were very pleased with the end result. Well done BulletVPN.
3. NordVPN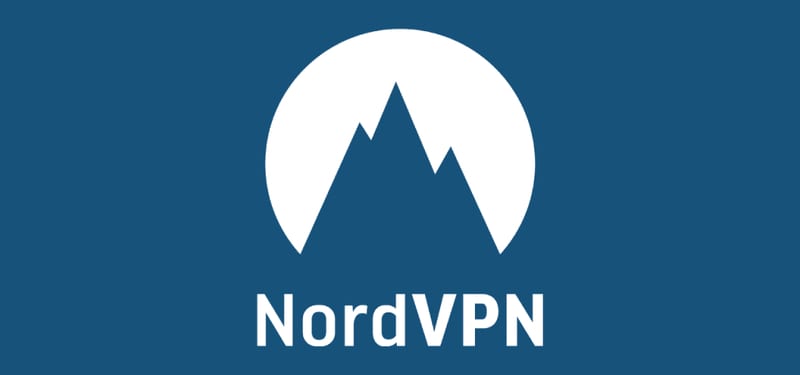 Headquartered in Panama, NordVPN stands head and shoulders above a large number of VPN providers solely due to the large variety that it offers its subscribers.
NordVPN's server network is also quite large, with about 4000 servers well scattered across over more than 94 countries.
Their users get to enjoy a wide range of features, ranging from DoubleVPN encryption to torrenting support, to optimized streaming, and a provision of up to 6 simultaneous connections.
DoubleVPN allows subscribers to use two servers instead of one to enhance security, while their app offers options that can be used to optimize performance based on use.
The service also comes packed with more regular features such as an automatic Internet Kill Switch, and protection from both DNS leaks and DDoS attacks.
We contacted their support team to ask if they offer a free trial. Apparently, users abused the service before, providing several email addresses to benefit from a free trial every time. Here's what Otto – the support member, stated:



According to the conversation we had, their customer care team is always on hand 24/7, so you shouldn't hesitate in case you run into a problem you can't solve. Plus, they offer a 30-day refund policy (no-questions-asked) along with a 7-day free trial for mobile users.
4. SurfShark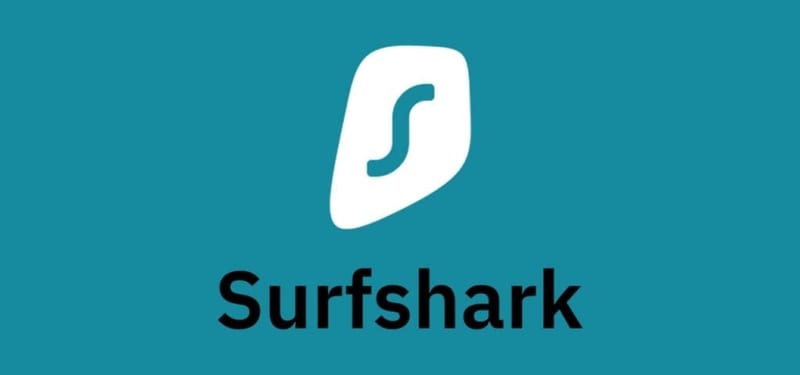 SurfShark is another top service that promises the best and safest online experience. It has more than 100 server locations across 61+ countries and the ability to unblock major streaming services like Netflix, Hulu, BBC iPlayer, and so many more.
The provider also excels in the privacy and security departments. You get to use over-the-top features such as a Kill switch, Multi-hop connections, Whitelister, CleanWeb, and a DNS leak protection functionality.
However, despite being that good, we added SurfShark to our list because of its customer support efficiency. They offer a 24/7 live chat option in case you run into any trouble while using their service.
We were very impressed with their live chat support. To be exact, we chatted with their support agent, Edd, who was very professional, polite, fast, and responsive.
Furthermore, SurfShark offers its customers a 30-day refund policy in case they change their mind in the end. But it doesn't end here. Before you get to the refund duration, you get a 7-day free trial, which is a rare option in most providers.
5. StrongVPN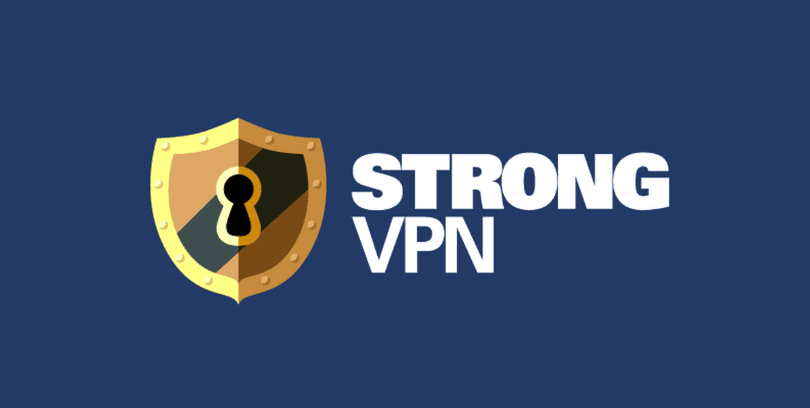 StrongVPN launched back in 2005, and it has become one of the top go-to VPNs nowadays. The service has servers across 35 countries, which pales in comparison to the other VPNs on our list today.
However, this is a guide to show you which VPNs come with the best customer support, and StrongVPN is among those.
We've spoken to their representatives and the reply was very fast. Now, we already know that the service has a Smart DNS feature, but asking about it is a step to make sure how efficient the live chat support is.


According to what they've stated, their live-chat support is only available 24/7. However, StrongVPN earned a spot on our list as they can solve your problems using call support available between 9 a.m and 5 p.m, Monday to Friday. That's a very rare feature we did not find in any other VPN so far.

The problem is that if you run into trouble during the weekends, you must submit a ticket or send an email. It will take a bit longer to solve the issue, but this is what's available so far.
Moreover, StrongVPN offers a 30-day money-back guarantee in case you're not satisfied with their service. However, they don't offer a free trial as seen in the chat image above, but their refund policy is more than enough to test how efficient this provider is.
The Various Types of Customer Support
A VPN service provider might implement the following kinds of customer services:
Live Chat Support
This probably is one of the most important types of customer support. In order to get help, you simply visit your VPN's website and initiate a chat by clicking on a small box. Response time varies from one VPN provider to another.
Email Support
Email support basically the most common form of VPN customer service. You have to email the VPN's support department about the issues you are facing while using their service. Response time can take from an hour up to a couple of days in some cases.
FAQ
The 'Frequently Asked Questions section, or FAQ is one of the most important and often overlooked sources you should keep in mind when you're having problems with your VPN. You can find answers to a lot of questions without the need to contact support at all.
Phone Support
Some VPN service providers do offer phone support. However, given that time zone differences, 24/7 phone support might not be always available. Given the technical nature of VPNs, phone support might also not be practical.
Social Media Support
Many VPN providers have their own Facebook and Twitter pages. You can get a quick reply by simply sending a private message or tweet to your VPN's social media page.
Conclusion On The Best Customer Service VPN
ExpressVPN, NordVPN, CyberGhost, SurfShark, and StrongVPN all have customer care services that are dedicated to ensuring that no customer gets stuck with an issue that they have the capacity to solve.
Also, all the mentioned services, excluding StrongVPN, have a customer care team that's can be contacted at any time of day or night. In case you have any questions or comments, type it out in the section below and we'll be sure to respond.
ExpressVPN Review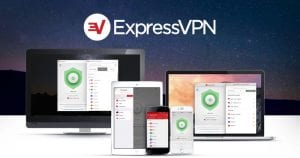 Name: ExpressVPN
Description: ExpressVPN is a VPN service that allows you to browse the web anonymously and unblock geo-restricted sites.
Price: 12.95
Currency: $
Operating System: Windows, OSX, Android, iOS
Application Category: Multimedia
Refund Policy

Speed

Support

VPN Apps