A lot of us have ditched our traditional TVs and substituted them with smart ones. These devices open a whole new world of functionalities and convenience. One particular brand – TCL has all it takes to dominate the TV Industry and it's certainly not limited as the name states. Whether the device is using Roku TV or Android TV as its intuitive, the benefits are the same – a satisfying streaming and browsing experience. However, as grand as it is, a TCL Smart TV does come with limitations, especially when it comes to the internet. The best way to unlock the device's full potential is to use a VPN. What is the best VPN for TCL Smart TV? Find out in this review.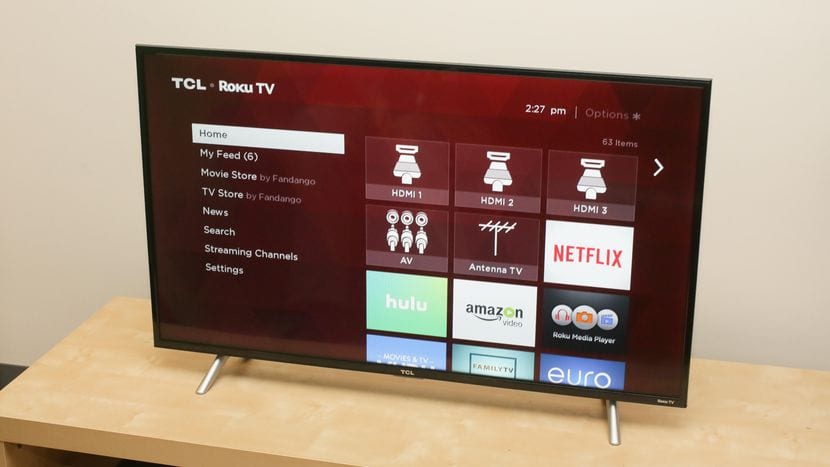 Best VPN for TCL Smart TVs – Content Index
TCL Smart TVs provide many features for customers to live an excellent browsing and streaming experience. However, due to the users' location, these amazing devices become limited.
With a VPN, everything changes, and the experience is elevated. But users should know which VPNs to use as not all of them can get them the results they hope for.
So, we decided to evaluate dozens of VPNs and include the top four we found perfectly fit for TCL Smart TVs in this review.
Setting Up a VPN on TCL Smart TVs
TCL Smart TVs are very affordable compared to the other brands on the market. Aside from the price, they offer just as good features as the likes of Samsung, LG, etc… In fact, TCL Smart TVs have become very popular as sales skyrocketed.
TCL Brand TV's sales volume reached 4.27 million sets, which is a high number in terms of TV sales. Now, we already mentioned how limited a TCL TV can be as the users' location dictates what they get to access on the device.
That's why a VPN is a necessity to unblock the TV's full potential. Getting a VPN to work on TCL can be quite tricky depending on the operating system the TV is running on.
VPNs are not natively compatible with Roku devices, and given that most TCL TVs are Roku-based, users will have to install the VPN on their router.
They won't find clients in the App Store, which means that they don't have any other way. Moreover, they have to follow the steps required for changing your Roku region in order to get access to geo-restricted streaming channels on their TCL Smart TV.
As for those who use Android-based TCL Smart TVs, all the VPNs on our list have native clients on Google Play Store. In other words, setting up a VPN connection is very easy.
All they have to do is download the app from Google Play, install the application, sign in with their credentials, and establish a connection.
Not to mention that other steps should be taken in order to change their Google Play Store's region. Once they do that, they'll notice that new applications/content started to show up within their Play Store's library.
As an alternative, you can resort to a Smart DNS proxy, which is offered with the service providers in this review. However, a Smart DNS is nothing like a VPN in terms of security and usability. The great thing about a Smart DNS is that it can be directly configured onto your Smart TV. You have to set it up on your router if your TV is Roku-based.
Altering Your Geo-location
Changing the region of the TCL Smart TV might only get the users the app they're looking for, but that doesn't mean it'll start working. Streaming apps, no matter what device is being used, apply geo-blocking.
TCL hosts dozens of streaming applications, but each one of them restricts user access to certain locations. Despite being able to get the channel on the TCL TV, the app will examine the user's IP address once he/she hit the launch button.
By doing so, the streaming app can pinpoint the user's whereabouts, check if he/she is within its area of coverage, and block them almost instantly if they're not.
An Example!
Hulu is a very popular channel with more than 30 million subscribers. However, this high number only represents Hulu users who reside in the United States.
The channel doesn't operate abroad as it requires a US IP address, and if the streamers are living abroad, that's exactly what they lack. Even with a valid subscription, once individuals leave the country, they'll be stripped of their US IP address, and the subscription becomes useless.
All they get when they try to access Hulu is an error message that looks like this:
"Video not available. This video is not available to watch in your current location. Please select something else to watch. Error Code: BYA-403-007."
Using a VPN in this case allows users to change their location and appear to be browsing the web from anywhere in the world. All they have to do is connect to a server in the country where the channel is available and start streaming immediately.
In Hulu's case, a US IP address is required, which means that streamers have to connect to an American server. Once the connection is established, they can stream Hulu and all the US channels that TCL Smart TV supports.
Another Problem??
While getting a US IP address seems easy, and it is, not all VPNs are capable of gettings users what they want. Those who operate a TCL Smart TV can easily get the channel in their country, they can also obtain an IP address that helps unblock it.
However, major channels have adapted to such practices and applied a blocking mechanism of their own. VPN banning has become a common practice among services such as Hulu, Netflix, Amazon Prime, BBC iPlayer, and the likes.
They're able to determine whether the traffic is coming through a VPN server or not instantly. If the VPN is not credible enough (There's a lot of those), a proxy error will appear.
Let's stick to our Hulu example for now. The channel has one of the toughest VPN blocks in the industry. We tried out a lot of random VPNs while we were preparing this review.
Most of them did not pass the test as we kept getting the same proxy error from Hulu:
"It looks like you're using an anonymous proxy. You'll need to disable it to watch Hulu. Hulu Error Code: P-EDU101."
This review represents the top VPN providers in the industry. According to our tests, each one of these VPNs was able to bypass not only Hulu's defenses, but also those of Netflix, Amazon Prime, and BBC iPlayer.
Best VPNs for TCL Smart TV
TCL's TVs offer great features and good picture quality at a low price. However, most TVs at this price point show drops in performance in comparison to expensive models.
Regardless, the TCL TVs are tough to beat when it comes to budget TVs, which gives them a bit of an advantage. In order to enhance your TCL Smart TV usability, its users should use a VPN. So without further ado, based on strict evaluation techniques, here are some of the best VPNs for TCL Smart TV:
ExpressVPN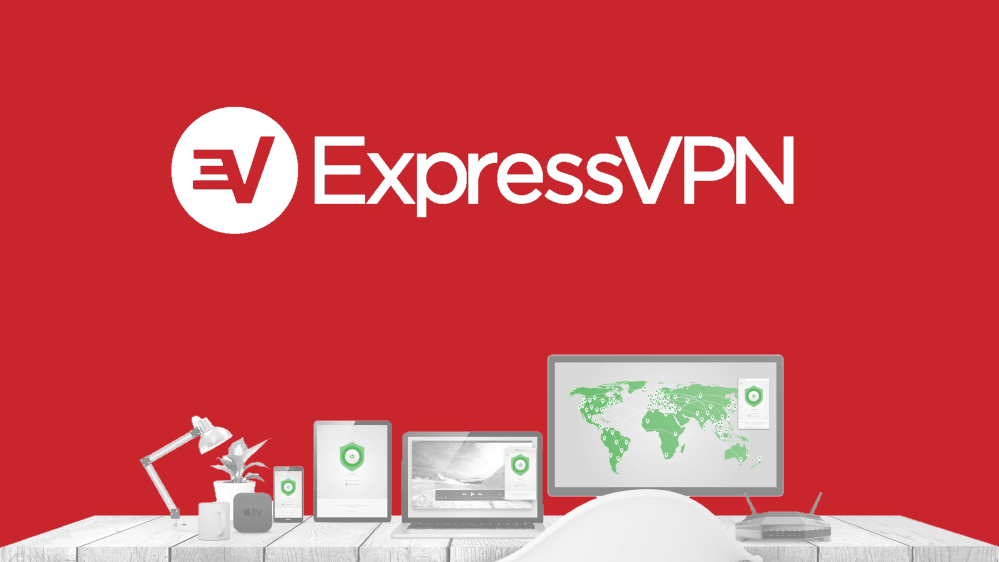 ExpressVPN charges 12.9$ per month in exchange for excellent services. Their wide range of features means that their services are designed for all kinds of people.
This service provider offers a 30-day money-back guarantee and a 24/7 friendly customer service ready to answer all your inquiries and questions through live chat.
The most impressive aspect of ExpressVPN is its intuitive user interface. You can protect yourself from hacking and surveillance with 256-bit AES encryption, DNS/IPv6 leak protection, kill switch, and split tunneling.
Aside from security, TCL Smart TV users benefit from ExpressVPN's impressive unblocking capabilities. During our tests, the service bypassed every single VPN block major streaming services applied.
As for speed, we didn't even notice the speed drop ExpressVPN's encryption causes. They have well-optimized servers for maintaining excellent speed rates, and that was proven when we streamed Netflix in UltraHD.
Not to mention its generous Smart DNS option that comes along upon subscribing to it. The technology unblocks just about anything you want, including Netflix.
To learn more about all the features ExpressVPN has to offer, make sure to take a look at our ExpressVPN review.
Pros
Military-grade encryption
Five concurrent connections
Servers in 94+ countries
Supports major streaming services
Smart DNS (MediaStreamer).
Excellent speeds.
Easy-to-follow setup guides
30-day refund policy.
user-friendly applications.
Kill switch
Cons
A bit expensive
No free trial
BulletVPN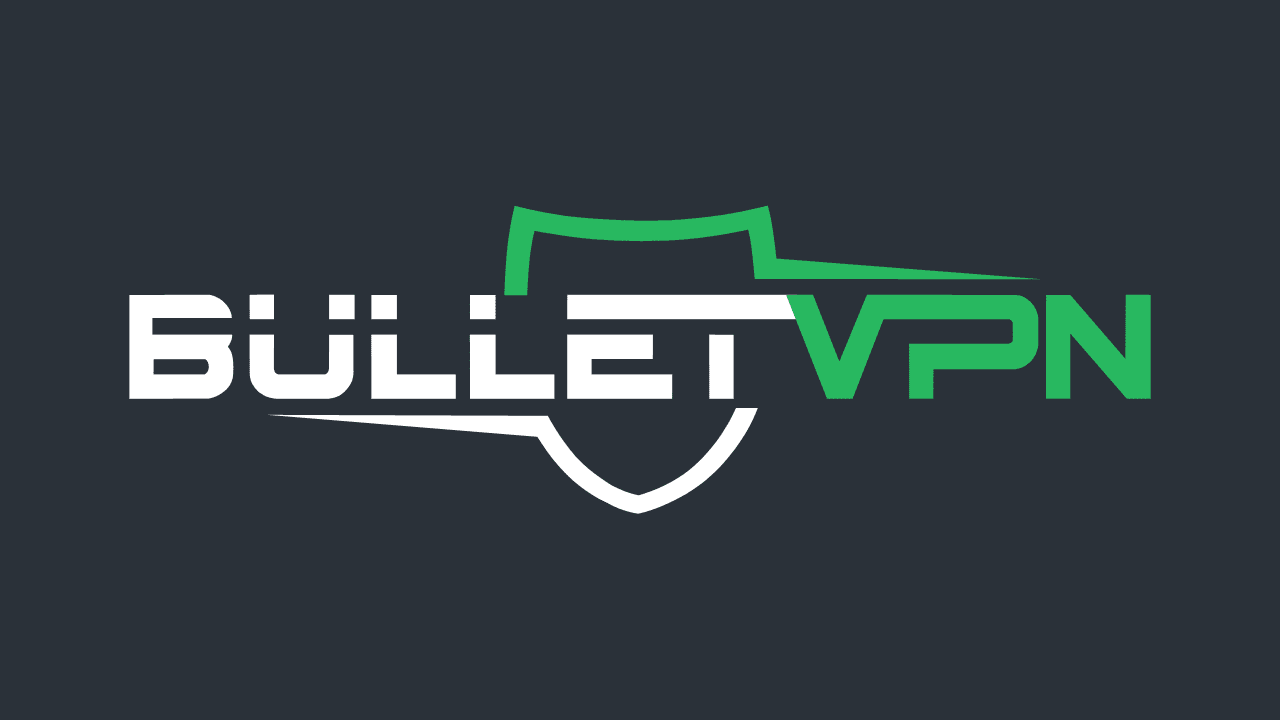 BulletVPN costs 10.9$ per month and is one of the few service providers that offer a free Smart DNS service with its subscription. If you're a streamer and a torrenter, BulletVPN is a good option for you.
This service provider allows up to six simultaneous connections and offers a 30-day money-back guarantee. BulletVPN is very proud of its streaming capacity for this provider has the ability to bypass geo-blocks for American Netflix, Amazon Prime, CBS, Hulu, and many other US and European channels.
BulletVPN offers blazing fast speeds, and host servers in tier 1 countries. Meaning, users won't experience speed-loss with their connections.
Speaking of, BulletVPN's server network resembles no other. That's mainly because they have dedicated servers labeled as "UltraHD Support", which do exactly what the name states.
When we tried them out, we witnessed no buffering issues nor did our video quality drop while streaming in Ultra HD. This definitely shows what the "Bullet" in the name stands for.
Moreover, we previously mentioned that Roku based TCL TVs don't support VPN clients, which brings us to BulletVPN's setup guides. BulletVPN can easily be configured on a router, be it VPN or Smart DNS.
Users can check their comprehensive guides or contact customer support via live chat for instant aid. All of these features qualify BulletVPN as a great option for your TCL Smart TV.  For more information on this service provider check out our BulletVPN review.
Pros
High-level encryption
Six concurrent devices per account
150+ servers in 53+ countries
Unblocks major streaming services
Smart DNS feature.
Blazing-fast speeds.
Comprehensive setup guides
30-day refund policy.
Easy-to-use applications.
Kill switch
Bullet Shield.
1-day Free Trial
Unlocator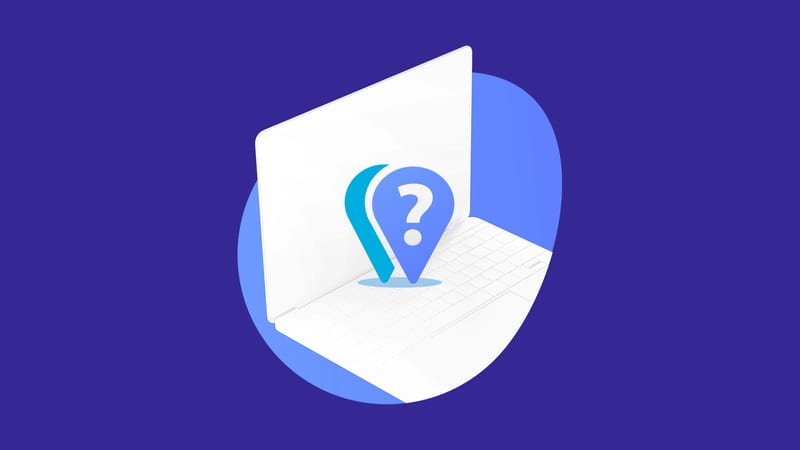 Unlocator is the cheapest option among all the providers in this review. For $9.99 a month, users can get top security features along with unlimited channel streaming on their TCL platform.
While all the VPNs offer a Smart DNS feature within their subscriptions, Unlocator is the only one that provides it as a stand-alone plan. In other words, those who don't care about security and are just looking to unblock streaming channels can pay $4.99 for Unlocator's Smart DNS service only.
Also, Unlocator is the only provider that has a 7-day free trial, along with a 30-day money-back guarantee that follows. It is a great option for users who are on a budget.
Unlocator VPN uses military-grade encryption to protect its customers and is capable of unblocking any streaming channel that TCL TVs support. Speed-wise, the service gave us some mixed results during our evaluation.
Some servers were really fast, some were decent, while others did give us some noticeable drops. We encountered some buffering issues and video-quality loss along the way.
Using Unlocator's Smart DNS can circumvent the speed problem as it doesn't encrypt your traffic. It's easy to set up and the guides on their websites can help you through every step.
If you want to learn more about Unlocator, you can check our full unbiased Unlocator review.
Pros
Top-level encryption
Five simultaneous connections
Supports Netflix, Hulu, and more
Smart DNS.
Comprehensive setup guides
30-day refund policy.
Easy-to-use clients.
Unlocator Shield
7-day free trial
Stand-alone Smart DNS subscription
Cons
Some slow servers.
Small server network.
NordVPN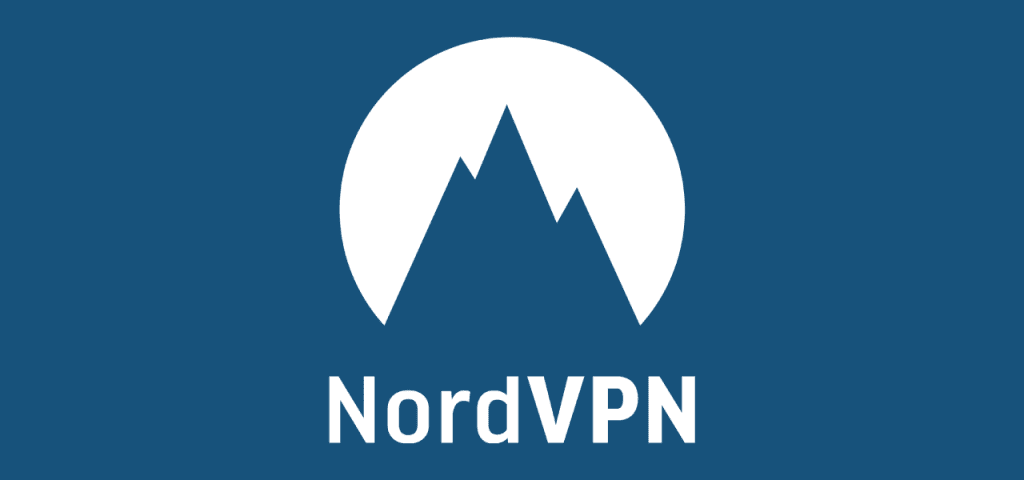 NordVPN costs $11.95 per month. However, if you subscribe to a longer time period, you get their premium protection and just pay 5.75$ on an annual basis.
With NordVPN, you can secure your online privacy on all your devices because it allows up to 6 simultaneous connections. Additionally, you can protect your Internet traffic on the go with NordVPN's user-friendly mobile apps available on Android and iOS devices.
Take your TCL Smart TV streaming experience to a whole other level with NordVPN. With it, you gain access to your favorite websites and services no matter where you are located.
They make use of double encryption, which means NordVPN encrypts your traffic twice. However, this technology takes a huge toll on your internet speed – something we saw during our tests.
While NordVPN does offer good speed rates, some servers managed to throttle our connection drastically. Our video quality did drop, but that wasn't the case all the time.
If speed is an issue, you can always use their SmartPlay feature. It's a Smart DNS technology that can easily be configured on your router (For Roku-based TCLs) and on the TV itself if it's Android-based.
For more information on this service provider check out our NordVPN review.
Pros
256-bit AES encryption
Six simultaneous connections
Servers in 59 countries
Accesses Netflix, Hulu, and more
Smart DNS (SmartPlay).
Easy setup guides
30-day refund policy.
User-friendly applications.
Kill switch
CyberSec
Double VPN
Cons
Inconsistent speeds.
No free trial
Best VPN for TCL Smart TV – Final Thoughts
We all know that TVs are the point of attraction in the household. They represent a great source of entertainment for its users. A TCL Smart TV already does a great job of keeping us company and keeping us busy with what it has to offer.
Just imagine the infinite possibilities that come with a VPN on the TCL Smart TV. Don't install just any VPN, make sure you pick one the VPNs we listed above to ensure a complication-free and excellent streaming experience. Let us know in the comments below which VPN you ended up choosing.
Best VPN for TCL Smart TV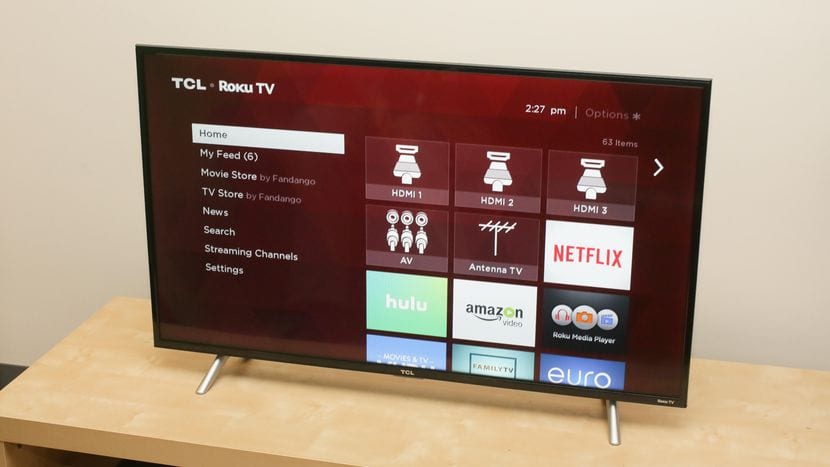 Name: ExpressVPN
Description: ExpressVPN has everything you need to stream content in HD on your TCL Smart TV
VPN apps

Access blocked content

Speed

Support

Refund policy