The name Verizon comes from a combination of two Latin and English words. There's "Veritas", which means "truth", and it gets put together with "horizon" to form "Verizon". According to the company, this combination represents the corporate values that all of its employees strive to uphold, and from how things look, it seems like they're doing a pretty good job at it. Verizon stands tall as one of America's most trusted network providers, with a growing subscriber base that's slightly past 143 million as of 2018. The service has been in existence for more than thirty years, and such a prolonged presence in the industry has even seen it develop one of the broadest 4G LTE coverage networks in the US.
Do Verizon Throttle Internet Speeds?
Verizon prides itself on providing one of the most reliable customer service solutions, as they happen to have the best-paid employees compared to the other three major network service providers in the US. This means they'll always be happy to help when you dial them in case of an issue you might be having.
What the service is not as popular for, however, is their very interesting stance on Internet use and throttling. Back in 2017, a lot of complaints were registered after some Verizon subscribers reported that their streaming activities were getting throttled. This elicited a response where the carrier actually admitted to throttling some of its users' speeds, stating that they were in the middle of carrying out a new video optimization test.
With occurrences such as these being reported, you probably shouldn't hesitate to ask any questions the next time you try to watch a video and it takes just too long to buffer. Better yet, if you'd like to avoid all these frustrations, it'd be best to look for a way that'll keep whatever you're up to online away from your ISP's radar. You should be able to do this with the help of a VPN service.
Subscribing to a Virtual Private Network allows you to encrypt your traffic, such that even your ISP would be unable to figure out what you're up to online. This way, they'll remain clueless on what site or service to throttle, and since it would be unethical for them to generally reduce your speed, they'll leave you alone to continue with whatever it is you're doing. Using a VPN will also help keep your personal details secure and hidden from malicious users that could be out to steal your information by hacking through to your device. A VPN will encrypt your whole connection and secure all of your traffic.
A VPN service also grants you access to geo-restricted websites and channels, making it possible for you to access content from virtually everywhere in the world. Your access gets granted because your IP address is picked up by the sites you visit as belonging to a user who is based within the country. This is possible because you'll have connected to a server that's in that foreign country through your VPN service. In addition to all this, a VPN also makes it possible to do sensitive stuff like shopping or banking online without having to worry about anyone getting hold of your credit card info or bank passwords.
Best VPNs for Verizon
To ensure you get it right with your choice for a VPN, we've already done the groundwork and come up with a shortlist if services we consider credible, and geared towards providing the very best in terms of online protection. Have a look:
1. ExpressVPN
ExpressVPN is the only provider that you should turn to if all you're looking for is a premium service. Being based out of the British Virgin Islands means you shouldn't have to worry about any data regulatory authorities laying claim to your data, and thanks to the providers' strict zero-logging policy, the service won't be snooping around to find out what you're up to online. ExpressVPN's security is also top-notch, as the service offers 256 bit AES encryption reliant on OpenVPN.
ExpressVPN is also one of the few providers to offer split tunneling as one of its features. This allows you to choose what kind of traffic you'd like protected by the VPN service, and what kind you'd not. The service has a network of about 2000 servers in about 148 locations, and also allows for browser extensions for users using Safari, Chrome, or Firefox browsers.
A package comes with the chance to have up to 5 devices simultaneously connected, as well as a range of stealth servers for users who don't want their browsing activities to get detected in countries that have high censorship levels. There's a lot more this service has to offer, and you can find out all about it by going through our ExpressVPN Review.
2. BulletVPN
Straight out of Estonia is another provider that'll ensure you have the best kind of service even with its small network of quality servers. BulletVPN offers a versatile VPN service, with apps available for users using their Apple TV, Smart TV, Xbox One, Xbox 360, PS3, or PS4 to connect to the Internet. The service also allows subscribers to use different protocols such as OpenVPN, PPTP, L2TP, and both IKEv1 & 2 for Windows and iOS respectively.
A subscription with BulletVPN will also get you their Smart DNS proxy service which only tunnels web requests a lot faster than when using VPN. The service also allows for torrenting as it does have servers dedicated to P2P traffic, and with the capacity to protect up to 6 simultaneous devices, BulletVPN offers you the opportunity to have all your devices secured whenever you're online. Its VPN client is also quite easy to use and navigate through, making it quite appropriate for first-time VPN users. For more on what you can gain from a BulletVPN subscription, have a look at our detailed BulletVPN Review.
3. NordVPN
Tucked away in the British Virgin Islands is a provider that has the capacity to connect you to sites in over 59 different countries, thanks to more than 4000 servers within its network. NordVPN is revered by its competitors for having such wide coverage, and it uses this to its fullest advantage by providing features that only it can.
One of these special features is its double VPN service which allows users to route their traffic through two servers instead of one, and this coupled with the option to choose which server to connect to based on your work online makes it one of the most secure focussed providers in the market.
NordVPN also ensures that users get to connect up to 6 simultaneous devices to their service, and provides both unlimited bandwidth and unlimited server connections to all its subscribers. The service is also compatible with Tor, and this helps increase your level of anonymity online.
Also included are a reliable Internet kill switch, a CyberSec feature to block out bad ads and dangerous malware, and a SmartPlay proxy service that allows you to work around any restrictions from geo-blocked sites. If you're still curious about what this top-tier service has to offer, then free some time to go through our detailed NordVPN review.
Summary of The Best VPN for Verizon
Verizon, as well as the other popular US network services, are all known to put in place measures to try and control how their subscribers use the Internet. You can escape their controls by signing up with a credible VPN service such as ExpressVPN, BulletVPN or NordVPN. Signing up to any of these providers means getting back your complete online freedom, and being in charge of your security on the Internet.
Best VPN for Verizon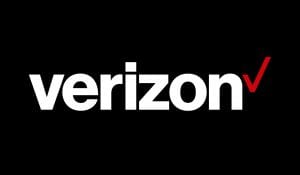 Name: ExpressVPN
Description: With Net Neutrality being a thing of the past in the States, signing up with a premium VPN has become more of a necessity than a luxury.
VPN Apps

Access Blocked Content

Speed

Support

Refund Policy