Despite Google Fiber having been announced in 2010, it is only recently that users in the US started to get a feel of the search giant's broadband service. As of now, only US-based users can apply for a connection. This is only if they reside in one of the 19 states that the broadband infrastructure has been laid out. Granted, Google might be taking a bit longer than most of us had anticipated. The promise is, however, that the service offers isn't really matched by any other. Google promises speeds of up to 930mbps with zero data caps, super powerful WiFi and really fast downloads and speeds.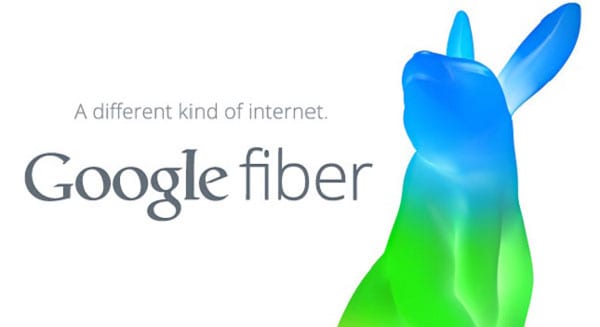 Is Google Fiber Safe to Use?
With the many incidences where ISPs are throttling user connections, we can only speculate as to whether or not Google Fiber will really offer that kind of speed to its users. The few people who've had a chance to use the service don't really have much to complain about. The few issues that have come up include geolocation errors and the slow pace at which the service is getting laid out. If you happen to reside outside the 19 states that the service is currently available, then you might have to wait a little longer to enjoy gigabit Internet speeds.
For those that have already been connected, there's the risk that Google has just come one step closer to knowing exactly what you do on the Internet. If you think about it, Google probably knows your location, helps you manage your emails, and maybe keeping a track of what you search for whenever you're online. If you're using an Android-based device and you're signed in through your Gmail account, there's probably a record of your activity on your device. These are just a few examples from the wide range of Google services that you probably use on a day to day basis. This might feel like a huge invasion of privacy; especially if you tend to do a lot of sensitive work online.
How To Restore Your Online Privacy?
For users that are already subscribed to the Google Fiber service, using a VPN should help restore a sense of privacy. If you're not familiar with the technology, a Virtual Private Network is basically a network of servers that are distributed in different locations around the world. Routing your Internet connection through these servers allows you to encrypt your Internet connection; making it difficult for any outside parties to find out what you're up to online.
Using a VPN also helps you to protect your connection from getting hacked by outside parties. It even makes it more convenient to connect to public networks when you can't access your Google Fiber connection. Subscribing to a VPN also allows you to hide and change your connection. This, in turn, makes it possible to access geo-restricted sites and channels. That means you can access foreign channels directly from home since a VPN helps you get around their geo-blocks.
Finding the right VPN service to subscribe to can sometimes be a hurdle; especially if you've never really heard about VPNs before. 
Best VPNs for Google Fiber
To help you work around this issue, we've put together a shortlist of providers that offer the best kind of service. Here's our list of the best VPNs for Google Fiber.
1. ExpressVPN
ExpressVPN is one of those services that delivers on what it promises, without taking any shortcuts or compromise. The service is based in the British Virgin Islands. It has impressive coverage of about 2000 servers within its network. The service employs 256 bit AES encryption to keep its users protected. ExpressVPN also offers a range of stealth servers that you can connect to if you're based in a highly censored region. It allows for up to 3 more devices to benefit from encryption simultaneously.
ExpressVPN also works quite well with Tor for enhanced anonymity. It offers split tunneling as a premium feature that allows you to choose which part of your data to encrypt. A subscription to the service also includes an automatic Internet Killswitch. ExpressVPN also promises that no logs will be kept from your browsing. Additionally, it supports OpenVPN, PPTP, SSTP, and IKEv2 as VPN protocols you can choose from. To know more about the service, find some time to go through our ExpressVPN Review.
2. BulletVPN
BulletVPN is another top-tier service that offers the best in online security and anonymity. The service is hinged on its capability to make your IP address disappear.
Its network of 150+ servers in 55 countries allows you to relocate yourself in any location. The service is also one of the best to rely on if you hope to be torrenting a lot.It allows for anonymous P2P connections, as well as unlimited file transfers for those specific users.
BulletVPN is also one of the top-tier services that allow for their users to stream in HD, and hide their location without any fears of them getting found out.
Using BulletVPN means having unlimited bandwidth, as well as unlimited server switching options. The service also has a well put together VPN client that works on Android, iOS, Mac, or Windows.
The provider also has one of the largest capacities for simultaneous connections, as it is capable of supporting up to 6 multiple devices all under one account. This means all 6 devices all benefitting from 256 bit AES encryption. For more information on how good of a VPN service BulletVPN is, take a look at our BulletVPN Review.  
3. NordVPN
NordVPN is the third provider we're going to look at in this review. The service has a network coverage spanning over 4000 servers in more than 60 countries. NordVPN operates from its headquarters in Panama. This is because the region is not subject to any forms of data regulation. The service also offers 256 bit AES encryption and is able to spread it out through its support of up to 6 devices. NordVPN is also well known for its Double VPN encryption protocol where user data is routed through two servers instead of one; hence doubling the level of encryption.
NordVPN also allows users to choose one dedicated IP address and is also fully compatible with Tor for increased anonymity. The service also gives users the opportunity to choose which servers to connect to; based on the kind of work they'd like to do. There are servers specialized for online gaming, HD streaming, torrenting, as well as bulk downloads. The service also offers specialized DNS leak protection. Users also get to have browser extensions for those who prefer lightweight protection, as well as a SmartPlay feature that allows you to bypass the geo-restrictions put up by your favorite streaming sites. There's a lot more you can learn about this service. You can get to do so by looking through our well put together NordVPN Review.
Conclusion on Best VPN for Google Fiber
ExpressVPN, BulletVPN, and NordVPN are all set to deliver the best kind of experience for any user looking for the best in online protection. The three providers are among the best of the best. They all have guarantees that you can use to test out their service before subscribing. In case you have any questions about our review, you're welcome to put down your questions or comments in the section below. We'll be glad to respond.  
ExpressVPN Review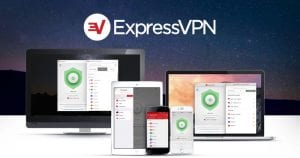 Name: ExpressVPN
Description: ExpressVPN is a VPN service that allows you to browse the web anonymously and unblock geo-restricted sites.
Price: 12.95
Currency: $
Operating System: Windows, OSX, Android, iOS
Application Category: Multimedia
Refund Policy

Speed

Support

VPN Apps