How to Access Region-restricted Websites? Let's say you're an expat in a country where you can't access your hometown channels or you're a Chinese resident who wants to escape the government's heavy surveillance activities. Suppose you want to video chat on Skype while you're in the UAE or you want to get a taste of Netflix USA outside the US. You might think that accomplishing any of the above is impossible, however, we are here to tell you otherwise. With the use of two simple methods, you can unblock any region restricted website from the UK, Australia, Canada, Germany, France, and Mexico. Any VPN or Smart DNS user can unblock geo-restricted sites and apps from anywhere around the world on any PC, Mac, Android, iOS, Chromecast, AppleTV, PS4, Smart TV, or Firestick.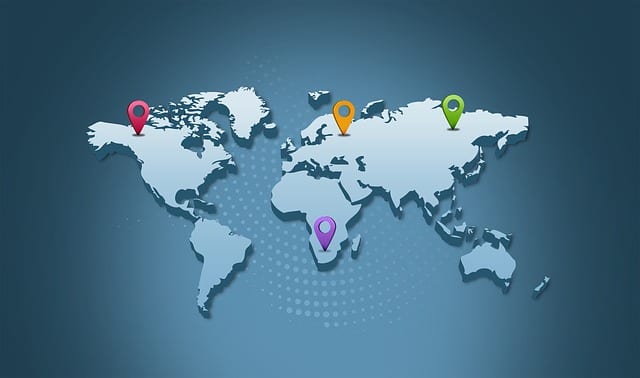 Why Are Websites Blocked?
Reasons behind region-restrictions are numerous, but they basically fall under the umbrella of government censorship and copyright/licensing issues. Freedom of speech is frowned upon in many countries where citizens don't get to vocalize their opinions on public platforms such as social media. The government takes it upon itself to block websites that support freedom of speech, along with illegal pirating, terrorism, and pornography.
Accessing Region-Restricted Websites – 5 Quick Workarounds
There are various tools you can deploy to get around region restrictions. Here are the best of them:
How to Access Region-Restricted Websites using a VPN
VPNs, or Virtual Private Networks, in simple terms, create a private tunnel in which users' data is transferred through. This enables users to securely access a private network and share data remotely through public networks like the Internet. A VPN protects your data online just like a Firewall does on your computer. The tough encryption methods that VPNs use make it impossible for snoopers and hackers to access any of the data transmitted through the private network. What's even more important, and the sole purpose of this article is that VPNs allow individuals to spoof their physical location. This means that their real IP address is replaced by that belonging to one of the VPN's servers. As a result, users are then able to bypass content filters. Here is how you can access region restricted websites using a VPN:
First, sign up with a VPN provider that supports unblocking any of the websites you want to access.
Download and install the VPN application on the device you wish to stream content on.
Launch the VPN application and sign in using your VPN account.
Now, connect to a server of a different country (possibly in the USA where most of the best channels and websites are based).
Visit the website you wish to access.
Access any region-restricted website you want, anywhere you want.
With the many VPN service providers to choose from, ExpressVPN proves to be the best when it comes to bypassing region restrictions. This service provider is one of the best VPNs that offer high-quality services. Its usability and zero-logs policy make it a competitive service provider in the market. Finding a reliable VPN service provider can be hard, which is why we made this table below to help you discover your options.
How to Access Region-Restricted Websites using Smart DNS Proxies
Smart DNS is yet another reliable method you can make use of to bypass regional restrictions and unblock channels that are unavailable in your country. You do not get a new IP address in this case, a Smart DNS proxy only partially redirects your Internet traffic. All remains intact except for the URLs revealing your location to the streaming service you want to access. Your Internet connection and your IP address remain unaffected. Although a Smart DNS proxy is a tool used for unblocking region restricted material, it does not unblock everything. It can manage to unblock up to a hundred websites, but that also depends on the Smart DNS proxy being used. Here's how you can use Smart DNS to access region-restricted websites and subsequently stream any channel or service free live online anywhere in the world:
First, head over to Unlocator and sign up for a free 7-day trial.
Next, follow these videos/setup tutorial to configure Smart DNS on the streaming device of your choosing.
Then, visit the website you are trying to access.
Now you get to stream whatever content you want.
The reason why I have suggested using Unlocator because it's the only Smart DNS proxy service that actually allowed me to access region-restricted websites abroad. What you should keep in mind is that it is not a VPN and doesn't mask your IP address. However, it offers a seven-day free trial and a 30-day money-back guarantee, which is perfect for those who like to give things a try before any purchase.
VPN vs Smart DNS Proxies to Access Region-Restricted Websites
This method has its advantages and disadvantages. With a Smart DNS, you get to access region-restricted content and will notice a change in your Internet's speed. Below is a sum up list for the pros and cons of using a Smart DNS proxy.
Most devices allow you to configure proxies directly on them. The only two major exceptions are Chromecast and Roku devices.
VPN apps are mainly compatible with computers and smartphones.
Connecting to a virtual private network does encrypt your traffic.
Using Smart DNS proxies does not increase your privacy while you are browsing the web.
You can unblock websites from different regions using one Smart DNS proxy setup.
In order to access region-restricted websites from a particular country, you need to connect to a VPN server in that country first
List of Region Blocked Sites
If you're lucky enough to be a US citizen, you are entitled to privileges that people around the globe dream of having. For example, accessing any of the channels listed below without receiving one of the error messages "Sorry, currently our video library can only be watched from within the United States." Here's a list of the services you have no chance of getting outside the US without a VPN or Smart DNS:
Online Video, Movie & TV Websites
Hulu
Netflix (USA version)
Fandor
Shudder
Amazon Instant Video
FandangoNow
CinemaNow
HBO NOW
Crackle
Pluto TV
Popcornflix
LogoTV
ShoutFactoryTV
VUDU
Websites as part of cable package
FYI Network
Oxygen
USA Network
HBO GO
HGTV
DirecTV
SyFy
Lifetime
Showtime
Showtime Anytime
DirectTv
TV & Cable Channels
ABC
Bravo TV
CBS
NBC
Spike
FX Networks
TNT Drama
TV.com
CWTV
TV Land
CNBC
AMC
A&E
Music
CMT – Country Music Television
Pandora
MTV
Radio.com
Playlist
iHeart
Rhapsody
Spotify
Slacker
Samsung Milk Music
VH1
Vevo
ZUUS
Sports
CBS Sports
Eurosport
Tennis Channel Everywhere
NFL GamePass
NBC Sports
PGA Tour Live
Golf Channel
FOX Sports
NCAA March Madness
FOX Sports Go
ESPN
WWE
NHL Vault
Access Region-Restricted Websites
Instagram in China? Not a chance. VoIPs in the UAE? Yeah right. Netflix US in countries other than the USA? Is this even for real? Believe it or not, get used to a new reality that allows you to access region-restricted content of all sorts from outside the USA and in all parts of the world. People are constantly looking for the best possible ways to access region-restricted content, and VPNs and Smart DNS proxies are one of the best solutions for that. The reasons behind the blockades are deemed insignificant when using a VPN as they give you the power to overcome the most powerful restrictions. When you finally launch your VPN app, you will no longer receive any of the error messages listed above and will be able to access whatever the heck you want.